Published
November 27, 2020
|
By
Krystal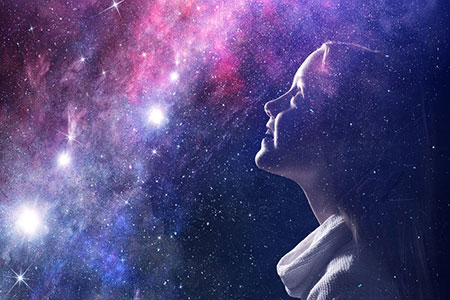 Being gifted from an early age, I had lots of questions, and wanted specific, detailed answers about psychic phenomena, spirituality and the paranormal. This later became my norm to everything, and the world around me. The why's and how's continue to fascinate me in every aspect of my life.
My spirit guides have been very helpful over the years, as I found that humans can seldom answer my questions clearly, nor adequately. Over the years, my guides provided me with the stepping stones for my personal psychic development.
My guides assured me early on that they would never give me more than I could handle. They also made it clear that the truth of anything can always be confirmed by simply asking. I believed them, and each time I had an unusual sense or feeling, I asked for confirmation. I still do.
My first paranormal encounters and psychic experiences were with the animals. Their energy and communication is easier to understand, just like my guides, and they always communicate with unconditional love. This also led to a special bond with nature, and especially the trees. Soon after came the wind, and the water, their sounds so soothing and calm. As a child, I always experienced a deep, tranquil feeling of well-being, serenity and inner peace whenever I was outside in nature. I still do.
My next extra-sensory experiences were of premonitions and forebodings concerning the safety and well-being of others. At such a young age these presentiments were tricky to relay to adults. I would sense that someone was in danger, or shouldn't go on a trip, or should not engage with a certain person who had dark energy around them. These apprehensions seemed to constantly haunt me. How do you share such warnings with grownups who will not listen, or take your seriously?
Posted in

Children, Empath, Energy, Healing, Intuition, Lightworkers, Pet Psychics, Psychic, Psychic Phenomena, Spirit Guides
|
Tagged

blessings, born psychic, childhood, Children, clair senses, claircognizance, clairempathy, clairsentience, despair, disease, Empath, energy healing, ESP, extra-sensory perception, foreboding, forewarning, gifted, gifted psychics, gifts, gut feelings, happiness, Healer, Healing, highly sensitive person, hope, Indigo children, Intuition, intuitive, joy, life lessons, memories, precognition, premonition, prescience, presentiment, Psychic, psychic abilities, psychic attunement, psychic awareness, psychic development, psychic senses, sadness, sense, sensing, sensitive, sixth sense, spiritual gifts, spiritual messages, star children, suffering, talent, telepathy, traits, well-being
|
Leave a comment