Posts Tagged 'spiritual messages'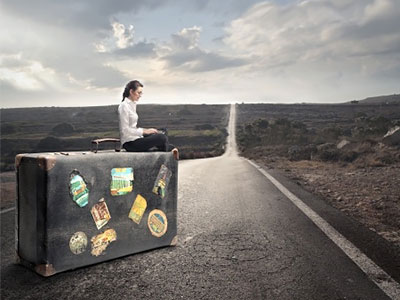 "You really don't seem to live in one place for more than five minutes," said my cousin in her strong Liverpool accent. These words still echo in my mind from decades ago, when my parents and I spent a couple of years in Liverpool, United Kingdom. Soon after we were moving again! I have continued this way of life in my adulthood, moving to several different countries, and even other continents.
Perhaps I get my restless spirit from my father, typical Sagittarius that he was, just like I inherited his tendency toward alcohol addiction. A lot of moving around is not meant to be harmonious for a Cancerian female, like myself, but I recall a friend of mine compiling my Astrological chart a long time ago, saying that a strong Gemini influence in my chart was the cause of this. I am no specialist in Astrology, but find it fascinating nonetheless. Read the rest of this entry »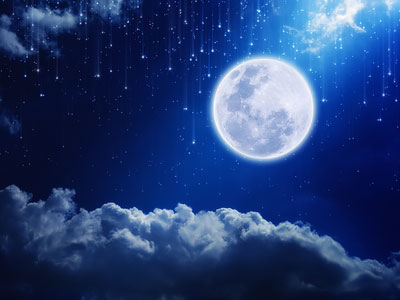 If you have been planning to get a psychic reading, then tomorrow's full moon will be a great time to do it! The full moon has a significant influence on readings, because it is the most powerful psychic time of the moon's monthly cycle.
The fullness of the moon elicits a raised level of psychic energy, which could be harnessed for a number of uses, including a deeper psychic reading. You may notice that when you receive a reading during a full moon, your information and energy will be more detailed and you will cover many more issues.
Sometimes when you seek a reading at a certain phase of the moon you are instinctively seeking answers to issues that are best resolved at those times. Read the rest of this entry »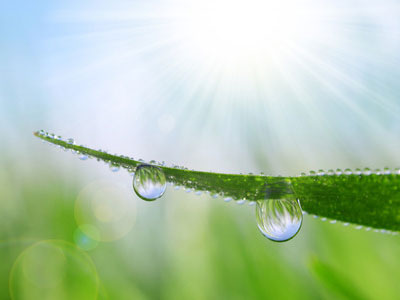 Drawing upon the gently swirling patterns of the benevolence and moods of the delivery of rain, wind and the sighs of sunlight, here within the true freedom of divination or spirit lies. When looking upon the strata and cirrus patterns that beset the azimuth across our skies, here within the simplicity of the patterns of nature, here we can find succour, within the artwork of these neutral and just breaths of renewal and resurgence.
Below the feet upon the ground upon which you walk, simply you will feel the centre of your mother earth, nurturing you to a point of reprieve, only rooting you back within the trees, there within the flowers, there beneath beauty of the forest beneath the bowers there you will find peace and beauty. Look up between the leaves to see, waving, rustling, singing, only to feel the sunlight upon your face, opening you up to a spiritual place, upon which you can find your grace and peace to see the future past and present within these wordless friends. Read the rest of this entry »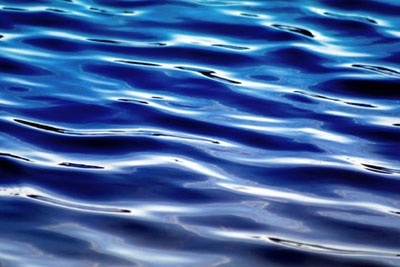 A good psychic reading helps bring a sense of clarity and peace of mind, but should also help you to grow spiritually. When you get a psychic reading, you join together on a soul level with your psychic and, in a way, enter into a partnership. It can even feel like you've actually entered another dimension. This is because you are both raising your vibration and accessing a higher state of consciousness.
How this all works is really quite profound. Spirit leads you to a particular psychic, you feel drawn to call them and aren't even sure why. The compelling feeling that comes over you to connect with that psychic is the first step to following your natural, internal guidance system. The topic of greatest importance to you, the one that you think about day and night, is actually what unlocks a portal that holds the key to a hidden treasure. This treasure being the golden nugget, or spiritual lesson available to you at that time. Read the rest of this entry »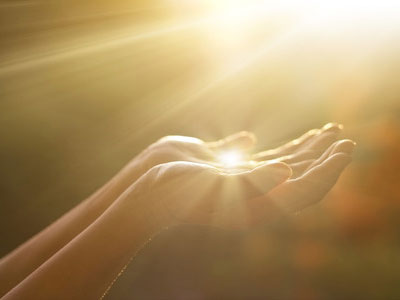 Sitting at a local café, drinking my smoothie, I couldn't help but overhear a conversation behind me. They were talking loudly and were not really going out of their way to be discreet by any means. The one girl was talking about how her mother had passed. She spoke of chemotherapy and did not want the same ordeal for her friend, who is obviously going through something similar.
She then shared a story of how her aunt called her a few weeks ago and told her about a dream she had. In this dream the aunt was visited by the girl's departed mother, who told her that if she could do it all over again, she would do two things  differently when she was alive. She would not have taken the chemotherapy and she would not have spent so much time in church. Read the rest of this entry »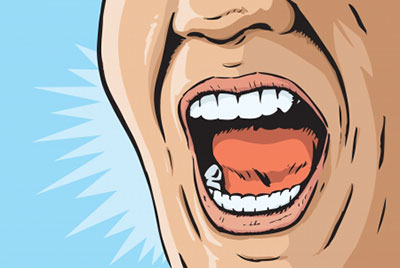 When I first moved to the  San Francisco Bay Area, I learned that if you want to get around quickly, it's best to walk everywhere. All the time spent walking gave me the opportunity to observe a lot about myself and my thoughts, as I ventured through various nooks and crannies of the city. On these walks, I also encountered interesting sights, fascinating people, and many exciting places, including bookstores and restaurants.
Sitting on the steps of Sproul Plaza, at the University of California, Berkeley, I always found a ragged looking elderly man. He perched himself on the edge of the curb with a Marie Callender's pie tin to collect money. But he was no victim; his energy was combative. He would yell at passersby, "I hate you!" If at all possible, people avoided him by crossing the street. His words still reached their ears, but that 50 foot distance gave at least some reprieve. Read the rest of this entry »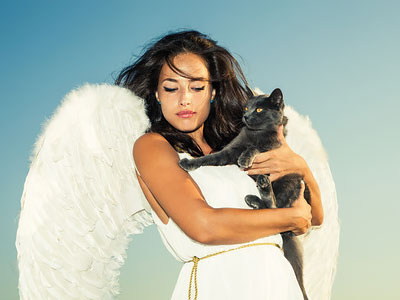 "You have four beautiful angels with you, and you aren't even communicating with them!" These were the words of another psychic at a psychic fayre I was working at several years ago. I had never met him prior to this particular event, and he shouted those words at me as I was walking through the entrance towards my designated work table, to get ready to set up.
And he was so right. As much as I still vividly recalled my vision of angels when I was nine years old, and as much as I was using angel cards in my own readings, and constantly telling my client aware of the angels all around us, I hadn't been speaking much with my own angelic team. Read the rest of this entry »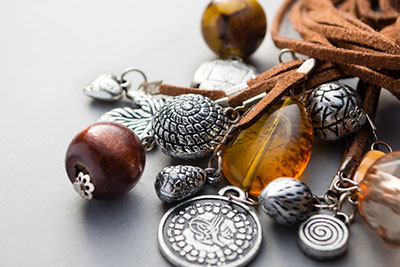 I've recently become interested in charm casting, because I've begun to notice objects in everyday life that are parallel to the Lenormand Cards* I use in my psychic readings. Charm casting refers to small objects, such as charms you'd see on a necklace or bracelet, that are used for divination.
The premise is that each object has a specific meaning that you've assigned to it. For example, a heart can pertain to love; a dog to loyalty; a ring to commitment, even contracts; a house to security and safety, and so on. You ask an open-ended question, then put the charms into a bowl or box, shake, and cast them onto a surface or cloth. By looking at the charm groupings, you will be able to divine the answer to your question. Read the rest of this entry »