Published
January 14, 2020
|
By
Venus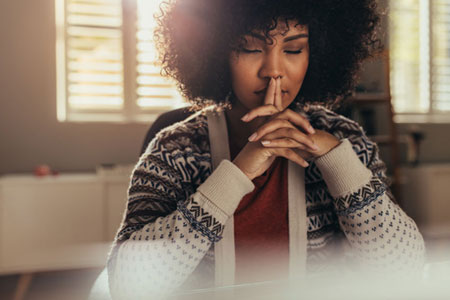 How does one find inner wisdom? How does one accurately access your intuitions? How does one receive guidance from spirit? These are typical questions that can emerge when we begin to seek deeper answers in the quest for spiritual growth and soul knowledge.
Inner wisdom is a natural gift, given to us by God, in order to have the connection between our soul and our physical body while we are in this world. Our intuition is operating in our lives every day, with or without our knowledge or perception of it.
Meditation and prayer can help us achieve a more conscious connection with the spiritual realm and our inner wisdom. When we take a moment to become quiet and listen to the inner voice of spirit, we can receive profound messages and guidance.
However, tapping into our inner wisdom is not always simple or easy. When life gets in the way, that is when you can get off track and people tend to be more scattered. We then tend to no longer listen to our inner guidance. Our spiritual guidance can also be thrown off course by distorted inner blockages or pain that we carry. It takes patience and courage to find healing and develop a greater capacity for clear intuition. Meditation and other forms of spiritual practice is the best way to achieve this.
One of my spiritual mentors used to say that inner wisdom and intuition speaks very quietly, with the voice of love and warmth. Inner guidance often comes with feelings of comfort and joy. We all contain the spark of God's inner light and love in our heart.
Posted in

Healing, Intuition, Life Design, Meditation, Psychic Phenomena, Self-Help, Spirit Guides, Spirituality
|
Tagged

become psychic, God, guidance, gut feelings, Healing, heart chakra, inner guidance, inner peace, inner strength, inner voice, Intuition, knowledge, Life Design, Meditation, perception, prayer, psychic attunement, psychic development, self-awareness, self-belief, self-empowerment, sixth sense, Spirit Guides, spiritual awareness, spiritual guidance, spiritual insight, spiritual messages, spiritual practice, Spirituality, truth, wisdom
|
Leave a comment