Published
September 22, 2020
|
By
Isadora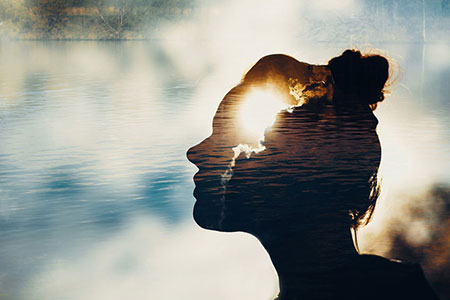 I have found from many years of doing psychic readings an interesting commonality that ties all types of readings together. Whether someone is struggling with relationship problems, work and money issues, health challenges, or other difficult situations, once I get the answers to help resolve a current issue, there is always a deeper, spiritual message that is being offered to my clients.
I realized that once we get to the core of what is causing someone's problem, or whatever initially brought them to me for a reading, within that core or root issue there is a doorway leading to my client's gifts and life purpose.
At first, I wondered how this was possible, that each reading led us to the same place, but then one day it 'clicked' for me. It occurred to me that we are all here as equals and that we are all souls that came to earth in a physical body with our unique talents and a desire to grow spiritually.
Things that come up for us in this life, to challenge us, or people who we meet that serve the role of antagonist, are actually helping to liberate us in ways that may not make sense during times of strife or suffering.
Dr Michael Newton, hypnotherapist and author of the book Journey of Souls, writes about the time we are in spirit, in-between lifetimes, and that we all have a 'soul pod' we belong to. In that soul pod are other souls who are people that we travel with, through lifetime to lifetime.
Some of these souls we recognize the moment we meet them in human form. We typically have a strong attraction to them. They can be supporters and very loving family members, friends, or lovers, but they also show up as antagonists or enemies to trip us up, but help us grow.
Posted in

Afterlife, Life Design, Metaphysics, Psychic Readings, Reincarnation / Past Lives, Spirit Guides, Spirituality
|
Tagged

adversity, challenges, destiny, divine self, Enlightenment, evolution, family, friends, gifts, growth, guidance, higher self, highest good, Life Design, life drama, life lessons, life path, life plan, life purpose, lifetime, Light, mission, obstacles, partner, passion, perception, personal growth, psychic reading, Psychic Readings, reading, relationship, relatives, service, soul, soul agreement, soul contract, soul energy, soul evolution, soul group, soul growth, soul purpose, soul recognition, soulmate, Spirit Guides, spiritual advisor, spiritual counseling, spiritual guidance, spiritual insight, spiritual messages, Spirituality, talent, twin soul
|
Leave a comment