Published
April 1, 2021
|
By
Raymond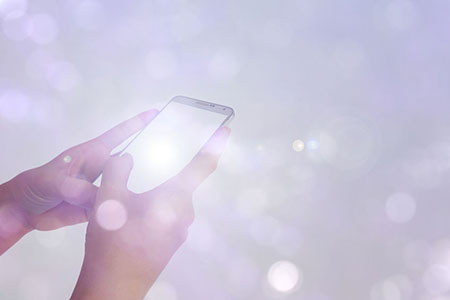 Did you know a deceased loved one can contact you from the other side using a telephone? I know this from firsthand experience. This happened to me twice, 35 years apart.
In 1976, after coming home from church one day, I received a phone call from my grandfather, who had passed away earlier that day. When I answered the phone I had no clue that my grandfather had died. It was a silent phone call from the afterlife to say his goodbyes.
Recently, 35 years later, I have had a repeat experience of this exact same experience. This time it was on my cell phone. I was on the Interstate 70 highway, driving back from Indiana to Ohio. It was an exhausting and stressful journey. On the way, I noticed that my phone showed that I had missed a call. It was kind of weird, because the phone never rang. I did not give it a second thought and rather concentrated on my driving.
When I finally did get to Ohio, I was relieved that the long drive was finally over – until my gas light came on. I really didn't want to stop at that point in time, but I had no choice. So, I figured I might as well get something to drink.
When I walked in the store to get my drink, I smelled a familiar odor of cigar smoke that I have not smelled since the 70's. It was the distinctive smell of the cigars that my grandfather used to smoke. And it was very, very strong. It was so intense that I had to stop what I was doing. To be honest, it gave me a cold chill down my back – to such an extent that I even turned around to see who was there. But there was no one else around.
When I got back to my car, I noticed that the battery on my cell phone was blinking. I knew for a fact, when I left the car, that my battery was almost fully charged. I picked up the phone and it showed that I had two missed calls from a person called Perry Anderson. My grandfather's name was Perry Anderson, but his contact details are not stored on my phone…because he died decades ago in 1976!
Posted in

Afterlife, Angels, Mediumship, Paranormal Phenomena, Spirit Guides, Technology
|
Tagged

Afterlife, bereaved, clairalience, clairescence, clairolfaction, communication, crossing over, death, family, ghost whisperer, ghosts, grief, haunting, Heaven, intelligent haunting, loved ones, paranormal, Paranormal Phenomena, psychic experiences, relatives, signals, signs, spirit communication, spirit contact, Spirit Guides, spirit messages, spiritism, spiritual messages, spiritual realm, spiritualism, Technology, The Other Side
|
Leave a comment