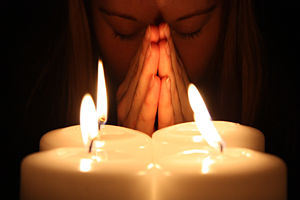 A ritual is a ceremony consisting of performing symbolic actions for a specific purpose. Rituals have always been part of organized religion, such as cleansing with water, lighting candles, bowing, sipping wine, wearing head coverings, and so forth.
Sumo Wrestlers bow at the beginning and at the end of their matches to show respect. In some Christian religions, the Eucharist and wine are taken to represent the body and blood of Christ. Candles are used in many faiths, especially in remembering those who have passed. Many experience comfort, as the flame is alive, glowing and warm. Read the rest of this entry »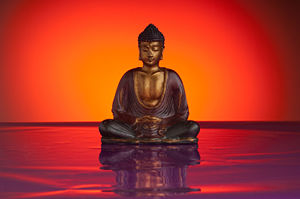 Many Westerners remain fairly uneducated when it comes to the Eastern religions and spiritual traditions. For many Hinduism and Buddhism are belief systems they may have only heard of in passing.
According to Adherents.com, Buddhism is mainly associated with the Far East where, in Thailand, 95% of the population are Buddhists. In China, over 102 million people practice Buddhism and it is currently listed as the fourth most practiced belief system, with over 360 million practitioners worldwide. The first Buddha was a prince named Siddhartha Gautama. He was born into a wealthy family in Nepal (563 BC). He chose to leave his wealth and travel through his realm. Read the rest of this entry »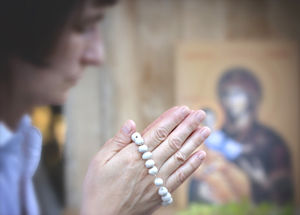 Humans' perfectionist tendencies arise in all forms of study, application and discipline.  This is most apparent in spiritual endeavors. This is as yet an unproven voyage or ascension that people of all cultures seem to believe in. This serves to help us survive reality, survive loss and connect with loss in a more positive manner. Many people have respected their ancestors and still do perform rituals. These caring gestures can be uplifting but also estranging, jettisoning us into a world that we can only dream of, never touch and only abstractly understand.
The ascension process has many pitfalls and points of despair. It is as if the common theme in all ascension is some form of penance, suffering or denial of the physical body. This denial to me is somewhat unnatural and can be taken into forms of zeal and eventually political extremism that has no benefit except for the illogical conclusion that one will be assured a safe place in paradise. Read the rest of this entry »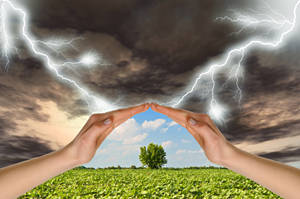 I decided to write a blog about psychic protection, because so many clients ask how to best shield themselves from negative influences. When I speak with people about psychic protection, I usually find that they generally either don't understand its importance, or they need to better understand how we come under the influence of negative forces.
You may remember from my recent blog, entitled You Actually Have Two Bodies, that we each have an astral body that resides on the astral plane, which is located above the physical plane on which our physical bodies function. The two bodies interact with each other through electromagnetism – the positive and masculine energy of the Sun and the negative more receptive or feminine energy of the Moon.
The astral body is really the 'soul'. It contains the sum total of a person's experiences as well as the manner in which they have assimilated these experiences. Psychologists often refer to the 'unconscious mind'. This is, in effect, the astral mind, which we can access through visualization, meditation, and hypnosis. Read the rest of this entry »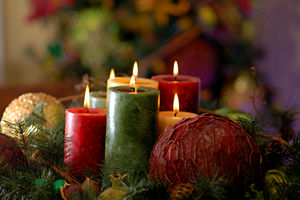 Both fireplaces and candlelight illuminate our holiday season. Both are also a part of both Pagan and Christian tradition at this time of the year.
Fire, in any form, is cleansing and traditionally utilized to get rid of past hurts, and mark new beginnings.
A red candle represents positive energy and passion. A green candle is more symbolic of harmony and peace. Also, a good candle to burn to purify and draw good fortune is a bayberry-scented candle. They are an excellent choice for holiday magic!
Another Pagan tradition widely accepted as a Christmas tradition is the burning of the Yule log. Originally burnt on the eve of the winter solstice, it honored the return of the Sun.  Read the rest of this entry »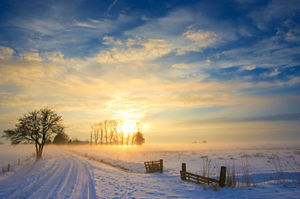 The Winter Solstice in the Northern Hemisphere marks the shortest day and longest night of the year, but it is never a time for despair. In the point of greatest darkness lies the spark of rebirth.
Many cultures mark the longest night in a sacred way, for they understand that from this point forward, the Sun's light once again begins to grow.
The Winter Solstice is a time for gathering in a settling into our inner selves for the long winter. It is an excellent time for reflection and practicing being in stillness. We can undertake rituals and meditations to honor the sacred quality of the cosmic darkness which carries all the energies of life, light, and magical potential. Read the rest of this entry »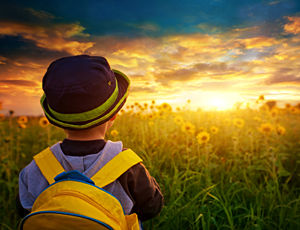 Magical thinking is a common trait found among all children all over the world, between the ages of approximately two until seven years of age. This time frame is also known as the 'pre-operational stage' of child development and it is the period in our early life when we increasingly explore our environment, and gradually learn to distinguish between 'fantasy' and 'reality'.
Children at this age initially have all kinds of imaginative ideas and magical interpretations of the world, in order to make sense of their external and internal reality. At this age we still believe that we can grow wings and learn to fly; or that animals can talk and sing; or that our shadow is a magical person following us around; or that the Sun goes to sleep in the ocean; that there is a man living in the Moon; or that the wind, the clouds and the trees notice us and obey our instructions. We often also have 'imaginary friends' at this age. Read the rest of this entry »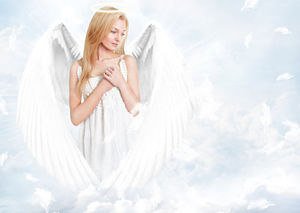 Just like any muscle or skill, our intuition requires regular exercise and practice in order to improve its strength and clarity. The following is one of my favorite ways to enhance angelic communication.
To get the best results from this exercise, begin by setting time aside throughout the week to practice tuning in to your Angelic Guides. It can be as easy or as elaborate as you'd like.
For example, you could decide to practice tuning in for only a few breaths in the shower, or you could set aside 30 minutes in the evening and create your own ritual with candles and meditation music. You could also do something in between, allow your creativity and schedule to dictate the level of your commitment. Read the rest of this entry »