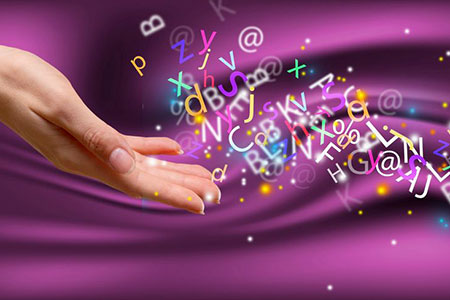 The ancient art of Numerology is possibly one of the most validly pertinent and relevant psycho-analytic tools available today. The other esoteric method would be Astrology. It, too can used, holistically, as an investigative detecting rod, to unravel certain latent gifts locked within a person's psyche.
Using Numerology, as a beginning barometer and incisive indicator, while eliciting a psychological search for meaning and clarification in the personality, in an otherwise perplexing, confusing motivating structure, one may find a treasure house of unexplored truths, which not only educate, enlighten, but also entertain.
Hidden in the letters of your name, a pertinent, applicable impetus can be exposed and consumed, as a viable method for study and consideration of merit. If you are ready, at this precise juncture in your life, to delve further into the intricate meanings possibly associated with the various grouping of letters which, in fact, form your name, along with the specific vibration attached, you may be surprised to learn who really is the person who is called by your name.
When you stand at a precarious crossroads, for whatever reason, begin the awesome unconscious probing of your inner nature, a mystifying, yet esoterically scientific approach is often helpful and appropriate. In the study of Numerology, specific wave vibrations are attached or attributed to each letter. But, more importantly, the cosmic reality interwoven in the unique blending of the individual letters comprise a specific destiny, not yet disclosed at the conscious level. What I mean exactly is: how the chosen letters are strung together, comprise certain chemical constitutions of sorts, not unlike the various essential molecular elements which make up, let's say a chair. A far-fetched proposition, I realize, but not altogether, unlikely.