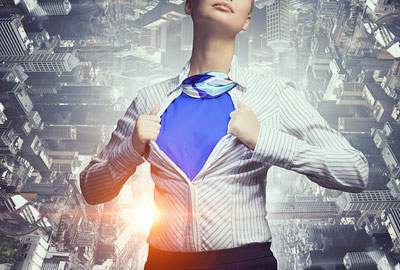 You are a spiritual superhero with super powers to heal this planet! This is the mantra to help evoke change in the world. Yes, it can be that simple.
There has been much intense energy moving through with the most recent retrograde and many have done much cleaning in their physical and mental space. We are now ready for the next step in our evolution.
Carve out some time for meditation. Meditation will help cement all the work you have done recently and create a beautiful foundation for what is yet to come – a beautiful blossoming and blooming of new, inspired experiences and a rebirth of your soul. Read the rest of this entry »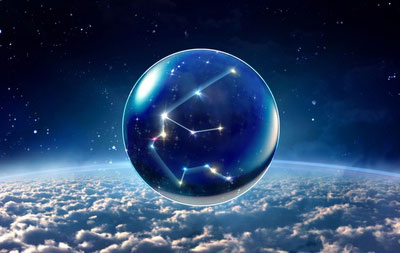 There is an on-going debate, varying opinions and much confusion about the Age of Aquarius and when it actually began. Let's clear that up.
First of all, we need to understand the role of the Spring Equinox, which is also known as the Vernal Equinox. This is the moment each year when the Sun enters the first sign of the Zodiac as it traverses the Celestial Equator, Northbound, bringing longer days to the Northern Hemisphere. Quite simply, the Sun commences its annual pilgrimage through the twelve signs of the Zodiac, starting on March 20th every year, as the plane of the Earth's Equator passes through the center of the Sun. Read the rest of this entry »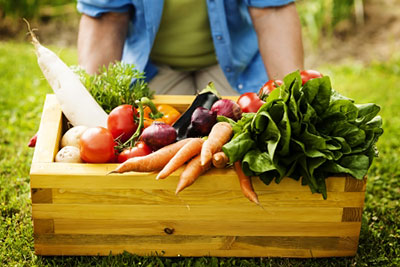 My relationship with food evolved the day I decided to start my own garden. I didn't have much space where I lived, so I rented a plot in a community garden nearby, for a very small fee.
Although it soon became a part-time job, it also turned into my sanctuary. Any stress from the day cleared when I went there. I was always eager to go there and visit my growing family of fruits, herbs, flowers and vegetables. It made me feel like a child again!
Connecting with the Earth on such a deep level also gave me a new perspective on my spiritual identity. From being inspired by fellow gardeners to teaching my son important life skills, I was motivated to get serious about treating my body like a temple and also raising awareness in others. Something I once took for granted and paid little attention to, became a great passion and concern for me. Read the rest of this entry »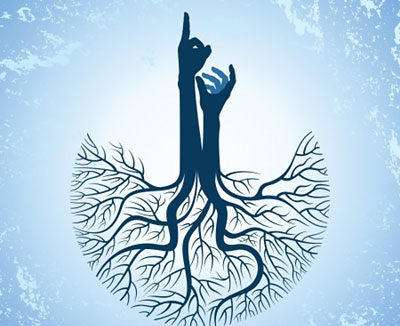 The only way we are really going to make the future work is by allowing others to do their 'own thing' in their own way. Our future survival and evolution as a species will not be found in sameness, alikeness, similarity, or coercion. Instead, we must build a new global civilization based on expanding diversity, variety, assortment and multiplicity. Yet, there is one fundamental condition – for it to be successful it must be achieved in harmony with others and our planet.
From the perspective of the old mainstream view of our world, such a future world of unhindered diversity appears quite impossible and non-sensical, because that would mean that everybody does their own thing in their own way. And that seems really counter-intuitive… even dangerous. A disaster waiting to happen!
History has taught us that individuals doing things their 'own way' eventually manifests itself as selfishness, greed, creed, personal preference, chauvinism, dogma and ego-centered beliefs – which has caused most of our wars, the establishment of our borders, the separation between the rulers and subjects, and the division between rich and poor. Read the rest of this entry »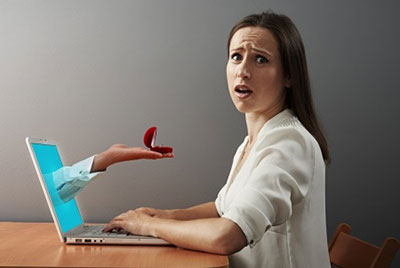 I've been friends with Gail and Paul since they were my neighbors in San Francisco, 22 years ago. This was long before today's popularity of digital technology and our growing dependence on wireless, hand-held devices, such as our smart phones, tablets, laptops, and now even our watches.
Our homes were next to each other and the backyards adjacent. Over the fence, we exchanged conversation, shared Thanksgiving and Christmas dinners, and frequent "tastes" of new recipes. Life happened and in time they moved away. Later, I also moved, but we continued to exchange phone calls and written notes.
For the past ten years, I have been living in the Pacific Northwest, a mere three hour drive from Gail and Paul. We eventually reconnected and now keep in touch mostly through Facebook posts, videos and photos. Gail chronicles their life on the farm they now own. Through social media, she's inspired me to also grow vegetables and fruits, and I've inspired her to save seeds from harvests to plant the next Spring. Read the rest of this entry »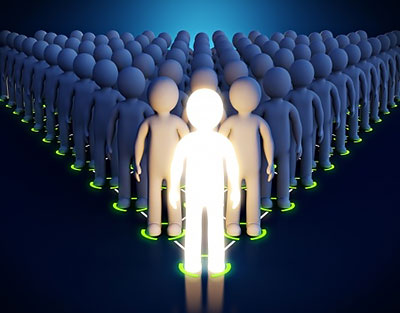 A new concept that seems to be going around a lot lately in the spiritual community is "to be your authentic self." But what does this really mean? How do you know what your authentic self is? Heck, you may say "I'm still trying to find out what my life purpose is, never mind who I truly am!"
Well, as a result of our education, our upbringing, our family dynamics, our job, and such, when we are asked the question "who are you," we resort to answers such as: a mom, a dad, engineer, doctor, janitor. We tend to express our identity by what work we do, what credentials we have, and what society or our community has told us to be. We are bombarded by social, political, environmental and family expectations that can overwhelm us in modern life. Read the rest of this entry »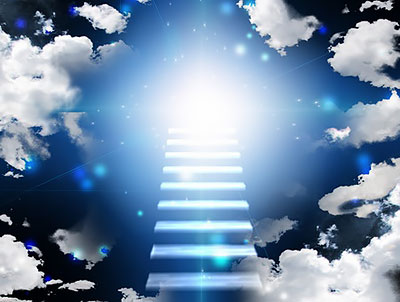 When it comes to near-death and shared-death experiences, they may have different qualities to them for different people. It is clear that the experiences we have in this life do influence the experience we have when we transition into the next.
I believe that the reason for these differing experiences is to make our transition into the next life as gentle and meaningful as possible. Spirit orchestrates the passing experience in such a way that it is as unique as the person that is transitioning.
There are some cultural and ancestral qualities that are fairly consistent in the individuals experiencing the transition. For example, if you have a specific religious icon that is meaningful to you, it is very likely that will be a part of your transition experience. Read the rest of this entry »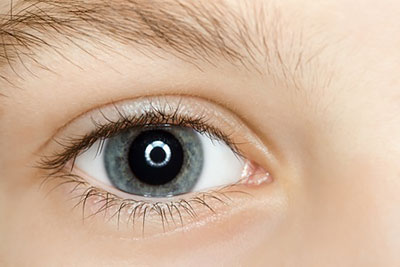 One the best Tarot readings I have ever had was many years ago, using a very old-fashioned method – I wrote a letter and mailed my questions to the reader. This lady was amazing and sent back a cassette tape of the reading. Her soothing voice from the tape deck told me my soul came from another planet. That was the reason that I was different and felt different, she went on to say to vive a la difference and enjoy my individuality. I did not know it at the time, but she was telling me I was an Indigo Child. The reader told me I was different, and to embrace it. The process and her insight were fascinating and I have been forever changed by her words. Read the rest of this entry »