Posts Tagged 'Life Design'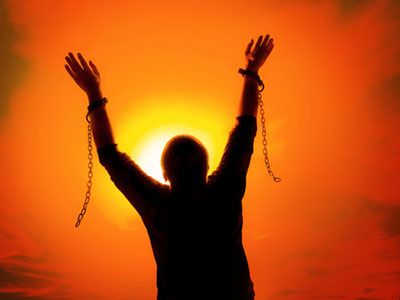 Plato's Allegory of the Cave reminds us that we have the power to change our reality if we can break free from the chains that bind us.
In his allegory Plato describes a dimly lit cave in which a group of prisoners are chained to a wall, completely immobilized. The cave represents the sensory human mind. When we believe that knowledge is what we see, taste, touch, smell and feel, we are trapped in a cave of misunderstanding. We are the prisoners.
The prisoners know no other reality other than the wall in front of them which has projections of shadow images. Its appearance resembles puppetry, as the shadows are created by people walking on a walkway carrying things on their head. These images are actually cast by the light of a fire behind them. The shadows are our perceptions that have been created from our limited experiences. These shadows are in some way representative of what we believe to be truth. What we see, we believe is real and true, however, what we are seeing is merely a shadow of truth. Read the rest of this entry »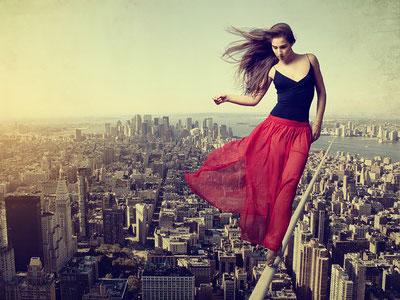 It's okay to feel afraid. You have an excellent built-in system for self-protection. There are many legitimate fears such as raging house fires or menacing wild animals, and your body is designed to trigger fight-or-flight responses to help you in times of great peril.
However, these are not the fears that we are referencing here. We are speaking of the ingrained fears that manifest because you have allowed yourself to become trapped by a common belief system, or perhaps someone else's past experience.
Our lesson for you today is to nurture your ability to step back and evaluate these fears before allowing them to take hold and prevent you from living your most exciting life, becoming your very best self or, worse, crushing your potential. Read the rest of this entry »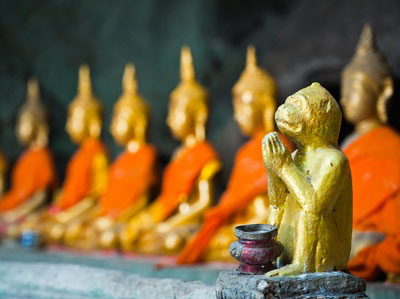 Have you ever heard of the term 'monkey mind?' It originates from ancient Chinese and Japanese Buddhist teachings. We all experience it from time to time. In contrast to thinking clearly, monkey mind feels restless, unsettled, unfocused and uncontrollable. We think too much about the next text message, passing an exam, being able to pay next month's bills, and whatever else lies in our fear centers.
This state of mind can take over if not managed, resulting in high anxiety. We lose our ability to think or to connect with what lies beneath these runaway thoughts. Our thoughts adopt a distorted sense of reality; we act on them only to find that the other person has no idea what we are talking about. Read the rest of this entry »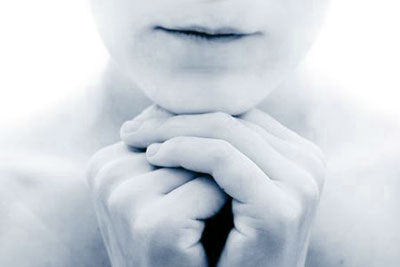 The very first, and rather touching description of humility that I ever heard was during my earliest days of following a Twelve Step Program of Alcoholics Anonymous. I was read out by a man with 16 years of sobriety:
Humility is perpetual quietness of heart. It is to have no trouble. It is never to be fretted or vexed, irritable or sore. To wonder at nothing that is done to me, to feel nothing done against me. It is to be at rest when nobody praises me, and when I am blamed or despised, it is to have a blessed home in myself where I can go in and shut the door and kneel to my Father in secret and be at peace, as in a deep sea of calmness when all around and about is seeming trouble.
My mentor in that program told me to try kneeling in prayer. She told me this humbling posture would strengthen my intention of any prayer I was reciting. Read the rest of this entry »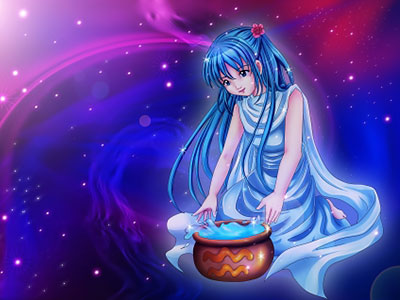 A child born January 20th to February 18th is an Aquarius. Aquarius children are smart. They are philosophers and are drawn to spirituality – usually non-conforming.
They tend to be studious, but struggle with following a teacher's curriculum and prefer reading their own books and following their own curriculum.
Aquarius children can be stubborn. They know so much that they think they are always right. Letting them know that they are wise and wonderful, but not always right will help them let in other's ideas.
They are often natural debaters. Like most children, if they know they can negotiate, they will become manipulative and have a hard time accepting no. Read the rest of this entry »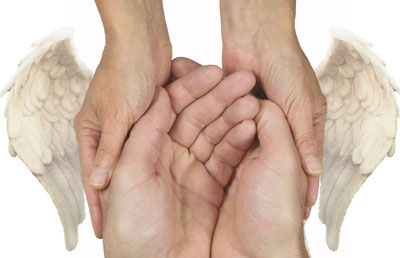 As an angel reader, I have had many experiences with my own angels. I was always curious as to why different angels would come and go throughout the years. During a meditation a few years back, I asked the question at the onset of the meditation and allowed my angels to come and answer.
I was told several things, almost bombarded with too much information. I had asked a very heavy question and they were coming from all angles, to show me what would happen if they were all with me at all times trying to be a part of my life. I was confused and struggled to hear what each one was saying. It was very similar to being in a crowded room where everyone was talking at the same time and it was difficult to concentrate or decipher which conversation to follow. This was the most profound answer I was ever given and yet they didn't say anything to me in order to answer it. Read the rest of this entry »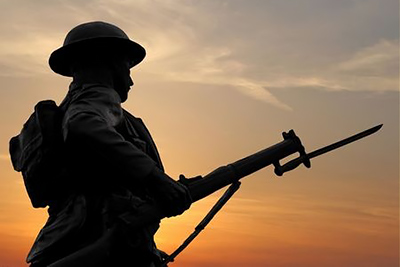 A few days ago my good friend Tom, whom I have known for a couple of years now, popped over for a visit – as he tends to do every now and again. Tom is quite smart and generally an all around nice, helpful person.
During the course of our conversations, Tom commented on the fact that although he is well into his 60's now, his life has been somewhat dull and uneventful. He cannot understand why things for him appear to be always so bland and unexciting.
After a few probing questions on my part it soon became apparent that Tom had never really established any goals for himself and did not have any particular vision in mind for his future. There was never any thought of wealth or riches, aside from the fact he shared the hope of many of one day winning a lottery. He is just one of those individuals who believe that somehow the world would open up for him and life would take on a whole new meaning without any input from him. Read the rest of this entry »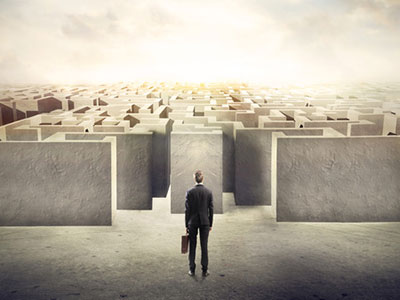 As a child I always enjoyed visiting the English Tudor homes open to the public, particularly Hampton Court, which had a maze to run into, hide in the hedgerow, get to the centre and then find my way back out. Hearing the cackle and playful squealing of other children, even bumping into others as I turned a corner, and encountering many dead ends en-route to the centre, made for a thrilling experience.
I also remember at the circus being in a maze of the hall of mirrors and trying to find my way through so many weird reflections of myself. Frustration would rise up inside of me as joy turned to brief concern or panic. Later I moved to solving mazes in the puzzle books.
There is a distinct difference between a maze and a labyrinth. Mazes are often thought to have, in earnest been established circa 13th century, with one of the most famous being Hampton Court in England. Yet, in fact, maze-like structures were found under buildings from the Roman Empire days, and even used around castles in Medieval Europe to confuse the enemy. So, mazes demonstrated or represented a challenge, it creates the potential for confusion through its many changes in direction and dead ends, forcing one to retrace ones steps. Read the rest of this entry »