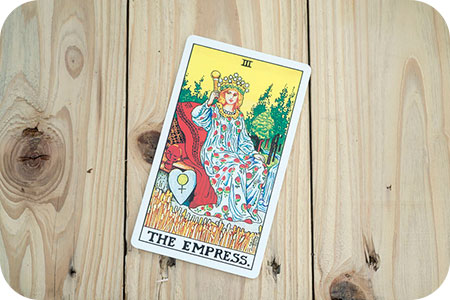 In Tarot, 2019 is the year of the Hanged Man: key card 12 (2+0+1+9=12) – letting go. It is also the year of the universal archetype of the Empress: key card 3 (1+2=3) – love with abundance.
Usually only one card is highlighted for a Tarot year, but I feel it's important, if possible, to also reduce the year number to a single digit, to have the energy of both archetypes and vibrations. Also, in Numerology, the we are in a 3 year, which encompasses everything the Empress embodies.
Furthermore, this year's numbers, 1, 2 and 3, is a message to live life more simply and to choose only the things that bring us love and beauty.
First, let's look at how we can deepen our understanding of The Hanged Man's energy to assist us in this New Year. His message is one of letting go, release, looking at things from a new perspective, a pause or sacrifice. In our lives we can look at what we need to release that may be holding us back in relationships, career, health, or our spiritual growth.