Solstice Forecast 2016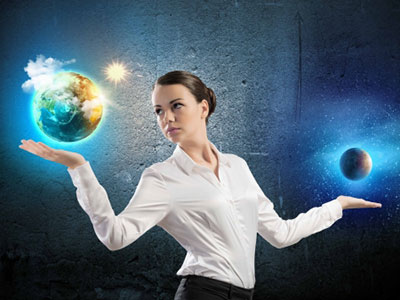 The most recent Solstice took place on June 20th, marked with a rare Full Moon in Sagittarius. This signifies the perfect time for us to become 'archers' and use focus, courage, and persistence in manifesting our biggest dreams and visions for the second half of 2016.
Since March this year, we have all been struck with spells of confusion, exhaustion and scattered energy. You can thank the intense solar flares, two eclipses, and the ongoing retrograde activity in Mercury, Mars, and now Neptune, for some of your most frustrating moments. This planetary non-movement has been forcing us to slow down, prioritize and reassess our lives, to rid it of anything that isn't helping us grow. Look at it as a blessing in disguise!
Once Mars goes direct today, on June 30th, it will release a fire of emotions and aggressive energy which are going to increase as we move closer to November. With two Full Moons in Sagittarius, back to back, we are being given the opportunity to change our world by removing the old, outdated ways of existing and replacing it with fresh, forward thinking.
You know you are truly alive, when you care for every living thing. One day soon, it will be the norm to view others not as competition, but gifts to share this gorgeous planet with, and we will not be able to imagine the loss of but one ~ Tom Althouse
In times of insurgence, it is vital for us to open our hearts and re-connect with each other on a human level. We are experiencing a major revolution and through these challenging times, we must bring back our native traditions of nurturing each other, regardless of race, religion or gender preference. It shouldn't take another war or tragedy like the Orlando mass shooting, to wake us up to the reality that we are all the same in body and in spirit. Reach out to those in need if you have the means, take a stand for what you believe in and connect with others who share the vision of making life here better for everyone.
With Neptune in retrograde until November 20th, we have a chance to become more receptive, develop our intuition and internalize how the past has made us who we are, for better or for worse. Once we can wipe our slates clean of  guilt, sadness and inadequacies, our lives will evolve and our purpose in the world will become clearer. With every retrograde, we are urged to sacrifice our "stuff" in order to gain a new perspective on life. With Neptune as the planet of illusion and spirituality, incorporating the following with help tremendously:
Stop using substances, people or addictions to cope with problems. It is crucial to deal with any issues that come up with a clear head and a pure heart. Much of our personal complications stem from our childhoods, families, personal relationships and self-identity. Instead of numbing the pain, deal with your insecurities head on or get help from a trusted friend or mentor.
Start seeing people for who they are. Sometimes we put people on pedestals or build sand castles in the sky, when in reality they don't have the best intentions or energy. Recognizing and accepting this, allows you to set healthy boundaries or disconnect completely.
You're Neptune, right?" she asked. "Lord of the sea who washed up on the beach during the storm? Do you perform miracles? Because I could use a couple of them tonight." ~ Olivia Cunning
Deepen your spiritual identity. Growing up, I loved hearing people's stories about their spiritual journey. No matter how traditional or new age it was, I got to expand my consciousness and impact them with mine. Conversations were always interesting and I learned I had quite a bit in common with someone who had another perspective. Take time to reflect or question your own spiritual perceptions and ascend into the next level with faith and ambition. In addition, seek methods to deepen your connection in mind, body and spirit through meditation, creative outlets and activities that balance energy.
Once the New Moon in Cancer rolls around on July 4th, we can resolve the problems holding us back thus far and begin again. In the meantime, find ways to cultivate love in yourself, make your house feel like a home, be grateful for what you do have and start to seek the truth in everything because it will truly set you free.

About The Author: Laura

Attracting people from all walks of life, Laura has always been the type others come to for advice and direction. An initiated shaman, she's helped others to transcend fear and resolve dark aspects to achieve greatness in life and overcome limitations from the past.Spiritually, she's a mixed bag of traditional meets mystical, blending the best parts of Christian, Jewish and Muslim faiths with intuition and magic. She's been referred to as a witch, but considers herself a shaman. She uses her psychic gifts and divination tools to help you see the truth, awaken your spirit and overcome any problem. Contact Laura for a psychic reading at PsychicAccess.com