The Law Of Sacrifice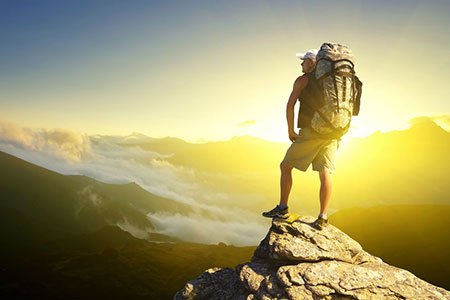 Are you in a rut? Not getting what you want out of life? Pandemic fatigue getting you down? Whether you are hoping to achieve something on a psychical or emotional, or even spiritual level, it is my believe that we must always give up something in order to achieve that which you desire.
There is always going to be some form of sacrifice necessary for what you want in life. The most typical sacrifice often required is that of time – time that you must sacrifice to get that career or relationship or whatever it may be.
If you have a goal in mind for travel plans or a vacation, for example, you may need to put aside time to plan accordingly, or put more time in at your job to generate the money necessary to fund your trip.
If you are married or in a committed relationship you will know that most days you must sacrifice something. You may be required to be quiet when you wish to speak or you may need to meet your partner halfway, when you would rather not. In order to make it work, to make anything work, you must always sacrifice something.
If you value something enough, then it's worth the wait or the effort. The sacrifice that you are willing to make in order to have something, whatever it is, shows the value of what it is you want to attain.
Know that to work hard for what you want is not always easy. It shows your desire, your drive and your determination. When you get what it is you set out to attain, it makes you want to keep working for it, for example a relationship.
The Law of Sacrifice is about discipline. Everything has a price. Are you willing to pay it to get what you want? Most won't ~ Bob Proctor
To be lazy and to not want to do anything to achieve something will diminish whatever it is you have created or been rewarded with. It will diminish and cease to exist if you don't constantly nurture it. Time alone is not the only key to achieving what you want in life. Ernest Renan once said, "As soon as sacrifice becomes a duty and necessity to mankind, I see no limit to the horizon which opens before him."

About The Author: Moon Goddess

Moon Goddess is a third generation empathic healer and seer. She started to give healing readings to people more than 20 years ago. She has always been interested and studied all things metaphysical from a young age. Being hypersensitive she can feel and see things before they happen. Utilizing the Tarot, and with the help of her Guides, she is a source of support for many people all over the world. After he passed over, her grandfather kept his promise and came back to say goodbye and gave her the most amazing experience. Moon knows there truly is a Heaven, and it is wonderful! Sharing her experience has helped many people after they have lost someone, or anyone experiencing some form of grief. Get a reading with Moon Goddess now at PsychicAccess.com.