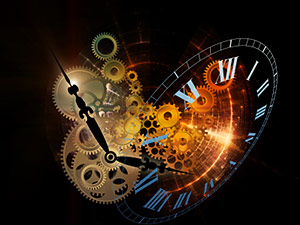 Delay is sometimes more important than we realize. We often berate ourselves for not doing something on time, perhaps it's not going to visit someone, or not picking up the telephone to make a call to someone who might feel better just knowing that we care, but there are always reasons for delays.
Very often we can't see it, but there's a plan at work in our lives and the lives of every individual on this planet. When we try to force things to happen, they often don't do the good that we anticipated they would. This is because there is a perfect time for everything, and in our eagerness to think that we're important we can ignore subtle clues that the universe is giving us. Think back on your life. Very often, when you have kept postponing doing something, or something hasn't happened in what you might have considered to be the 'right' time, it has worked out perfectly anyway! In fact, probably more perfectly than you could have imagined. Read the rest of this entry »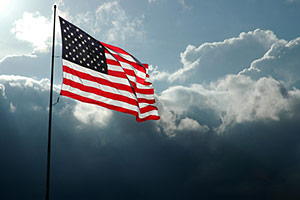 The recent events in Boston really is a horrible reality. After the September 11 attacks, I felt like we were more on our guard to be careful here in the USA. I felt protected by our armed forces.
The first year anniversary of 9/11 I will never forget. I was taking my evening walk, and all of a sudden I heard like a rumbling like thunder. I said, "Gee, it doesn't really look like rain coming," but the rumbling grew louder, and louder. And then I saw the V-formation of the US Air Force fighter jets. They were low in the sky, they passed over me. I became pretty emotional and started to cry. It was not a sad cry, I was just so taken by it all. It may sound corny, but at that moment I felt so proud to be an American, and to be living in the USA. Read the rest of this entry »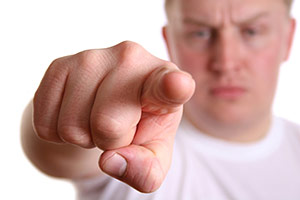 Why do people judge others? Have you ever walked down the street and someone would give you a weird look? Have you ever been in a store and someone would discuss you behind your back?
The reason I feel the need to be bring this up is because I get many calls on a daily basis where a client would tell me how someone has judged them or said something to hurt their feelings.
A week ago I had a caller who was upset, because the person who judged her believed that he can walk on water, and whatever he does in life… he is better than others. I felt bad for my client and I told her that she is better than what this man was telling her. He was trying to push her buttons. I feel when someone puts another person down by judging them, it is because they are trying to make themselves feel better. Read the rest of this entry »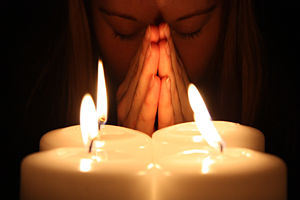 A ritual is a ceremony consisting of performing symbolic actions for a specific purpose. Rituals have always been part of organized religion, such as cleansing with water, lighting candles, bowing, sipping wine, wearing head coverings, and so forth.
Sumo Wrestlers bow at the beginning and at the end of their matches to show respect. In some Christian religions, the Eucharist and wine are taken to represent the body and blood of Christ. Candles are used in many faiths, especially in remembering those who have passed. Many experience comfort, as the flame is alive, glowing and warm. Read the rest of this entry »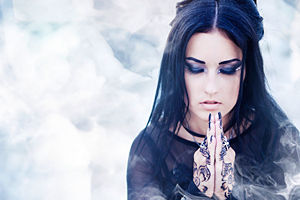 George Michael sang about it, prayers have been written about it, songs have been sung about it… and yet it remains a mystery to so many. So, I put forth this question to you: what is faith and where does it come from?
Right now there is either silence on your end, or a rapid fire response. Or maybe you are saying, "Well, let me think about it."
They say faith moves mountains, but then that begs the question: do you have Faith in faith? That's a different concept altogether – one that must be looked at.
It's easy to go to your preferred place of worship on Saturday, Sunday, or Monday, or whenever it is that you attend. Lovely. Absolutely. Without a doubt. There you show your faith. But what happens the rest of the week? This is where Faith in Faith comes into play, and without it you don't even get to pass go. Read the rest of this entry »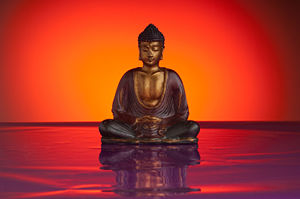 Many Westerners remain fairly uneducated when it comes to the Eastern religions and spiritual traditions. For many Hinduism and Buddhism are belief systems they may have only heard of in passing.
According to Adherents.com, Buddhism is mainly associated with the Far East where, in Thailand, 95% of the population are Buddhists. In China, over 102 million people practice Buddhism and it is currently listed as the fourth most practiced belief system, with over 360 million practitioners worldwide. The first Buddha was a prince named Siddhartha Gautama. He was born into a wealthy family in Nepal (563 BC). He chose to leave his wealth and travel through his realm. Read the rest of this entry »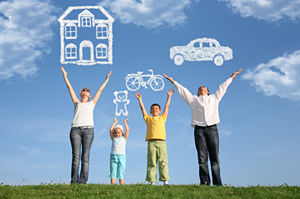 There is a very dramatic difference between wishing for what we need and want out of life, and expecting to get those things. It is like the difference between talking or writing about how wet water is and actually getting into the water to experience how wet it is. The Zen saying goes, "You cannot get wet from the word water" which I discovered when reading the philosophy of Alan Watts and David Suzuki.
A wish is simply a desire for things and events we hope will come true. An expectation is the power of knowing that things will come to pass.
Most of the readings that psychics give to callers and chat room visitors are centered around the wishes that people have to find out what will come, or if a person will receive what they need and want to have happen.  So, I have had years of practical personal and professional experience in coming to my conclusion. Read the rest of this entry »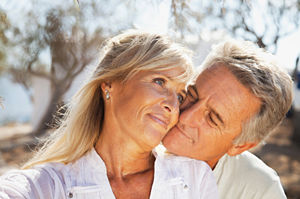 Day after day my heart bleeds for a lot of clients who don't know why love fails them. In truth, it isn't love failing, but the lack thereof. When we are stuck in the present with a partner that does not respond to us, we tend to do everything we can to save the relationship. What we need to know is that love is a gift. It is God-given, and that kind of love is never wrong, it never fails.
What is important is when we hit that brick wall, when love is on the rocks and there is nowhere else to go, we have to look ahead. We must realize we are spiritual beings and we are deserving of all the blessings and benefits that come with a new partner.
Problem is, you get afraid and want to cling to the failed relationship you are in, because that is all you know, or feel or believe. There are people out there in the same position as you, and I don't think that dating sites or websites that promise to match you to your perfect partner, will be helpful to you. Read the rest of this entry »