Published
June 27, 2019
|
By
Sheri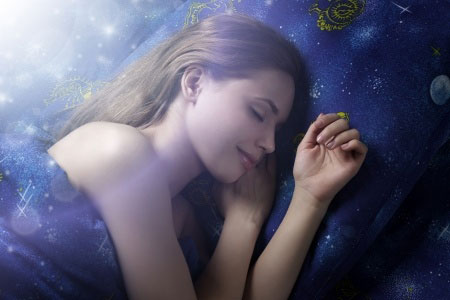 Everyone dreams, whether in a sleeping or awake state. The dreams that you have while awake are the dreams of your soul. We daydream about what we would like to see in our life, how we would like to live, and who we would like to live our life with. However, something entirely different happens in our sleeping dreams.
When you are in the sleeping dream state, your angels and guides, and on occasion those who have crossed over, are bringing spiritual messages for you. You may not always remember the context or content of these dream, or you may even feel that you don't dream at all, but we all do, every night.
Sleeping dreams allows information to be downloaded into our soul's awareness. The sleeping dream is an altered state of consciousness during which our guides, angels and those who have crossed over, can speak to our soul without interference, distraction, or doubt. We cannot prevent them from communicating with is when we are asleep.
These dreams are important. So many messages are passed onto us during this time. However, it is up to you to decipher them when they do occur. Some are simple messages of love, or a show of love from someone who has crossed. And then there are those that offer important messages for you to take forward into your daily life.
Posted in

Afterlife, Angels, Dreams, Paranormal Phenomena, Psychic Phenomena, Spirit Guides
|
Tagged

Angels, awareness, consciousness, crossing over, daydreaming, dream, dream analysis, dream interpretation, dream journal, dreaming, Dreams, evidential mediumship, family, guidance, journal, lucid dream, nightmares, sleep, soul group, soul growth, spirit communication, spirit contact, Spirit Guides, spiritual awareness, spiritual guidance, spiritual messages, subconscious, subliminal, symbolism
|
Leave a comment