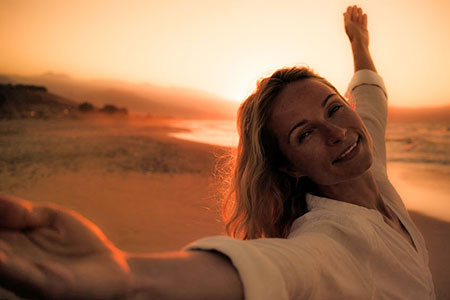 Nothing is for certain. We are not locked in. Everything is at our disposal. We are as free as the wind. Responsibility remains with ourselves, while duty and obligation have no place in our lives, when subjected onto us by someone else. It's an inside job. The greatest disservice and most fierce act of unkindness we will ever do to another is when we negate, abate and sublimate our 'natural and convenient' innate desires.
Unless we are authentic and the real deal, we do not, have not, and will not show up for our lives, relationships and work. We are merely playing ridiculous games of pretense. Regrettably and stupidly, not the first one of them fulfills, sustains or registers. It's simply a dreary monotonous merry-go-round.
The long and short of it is this: it matters what we do – but only to us! If we are doing anything for anyone at anytime, for any other reason than for the gut-driven, instinctive passion that drives us to express our deeply embedded sublime, sensual, sacred, sexual, artistic natures, we are nothing but disposable phonies. We are merely walking around, in a desperately empty, apathetically numbed, half-awake daze… haphazardly avoiding the next car that may plow right into us. The one and only problem with that unlived scenario: we won't even know what hit us. Our short time here on Earth would have been null, void and without meaning.
What meaning, you may ask? You might not see any meaning, but you know you are here for some reason or purpose, you just don't know what that is. Of course, you don't, because you have not showed up for your life, yet. You walk around with either a chip (boulder) on your shoulder, because your life hasn't' worked out as you planned. Or maybe you are displaying an exalted sense of elevated importance, thinking you deserve more than you have.