Posts Tagged 'vision board'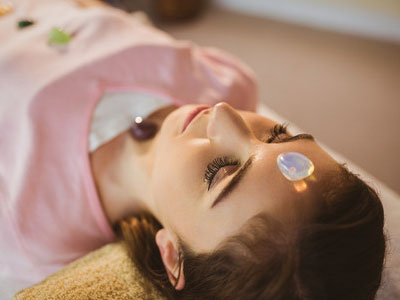 Life these days can be very demanding and it is often a challenge to successfully balance all aspects of mind, body and soul. Busy work days, financial responsibilities, and the demands of our social and family life, can make it so easy to allow our spiritual practice to slip. Fortunately, the metaphysical power of crystals can help us keep our spiritual motivation going. Here's how.
Ask For Support
Should you feel the need for support from a particular crystal, then all you need to do is simply ask for it. For example, do you think you need to increase your self-discipline, or that your resolve should be strengthened? If so, gently hold some malachite in one hand and request that it helps and supports you to this end. In fact, you could carry it with you at all times whenever you sense the need of its help. Read the rest of this entry »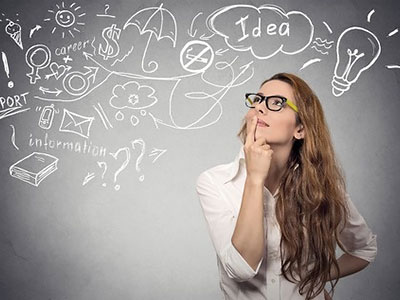 A few days ago, I was going through some old boxes and out fell a little scrap of paper. Curious, I picked it up, unfolded it and read the words I had written over a year ago. Now, I don't remember writing this little note, or saving it for that matter. But what I found grabbed my consciousness and pulled me immediately into that present moment.
On this little note I had written things like, Do fulfilling work that feeds my soul and A home with lots of love and light, by the ocean and mountains and forests. It was a wish list. As I read through the items on this list, I realized that all of them had become a reality for me. I was amazed, and filled with gratitude!
Don't get me wrong, I have my challenges and karmic lessons just like anyone else. Sometimes I forget to take stock and honor moments of gratitude for the many blessings in my life. While this 'wish list' shook me back into gratitude, it also got me thinking about something else – the power of intention. Read the rest of this entry »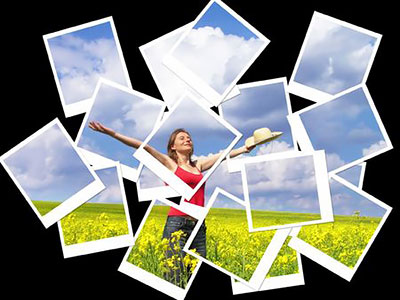 As I began to approach my teen years, I became more eager to develop my intuitive abilities. It was important for me to start finding my purpose. I had become a part of this adolescent spiritual group, where kids from different cultures and religious backgrounds came together to find common ground.
On the last night of a camping retreat, we gathered around a large table with magazines and art materials surrounding us. Our teacher instructed us to put our vision on paper, so we could have a visual tool to motivate and inspire us for the future.
There was much laughter in the beginning, but then the room became more serious and quiet. Everyone began filling their paper with colorful images and commenting on how awesome the project was. In the final hour, we all went around the room and shared our vision boards with humor and emotion. Overall we learned that each one of us is unique and driven to make our imprint in this world. Read the rest of this entry »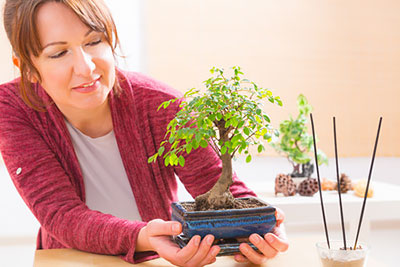 If you've been feeling stuck, depressed, or just in need of change, tap into the power of Feng Shui. This ancient Chinese art, of arranging the home for maximum energetic potential, is easier than you think to apply in your everyday life.
The best way to start is to create routines and rituals for yourself. Everything in the natural world exists according to a series of daily patterns or routines, and we are no different! Take time each day to meditate, incorporate gentle physical activity such as a walk or yoga, sit down and eat mindfully at each meal. It's also crucial to create a sacred space to escape from the stresses and sensory input of the modern world.
Are you the kind of person who finds it difficult to start things? Make a dream board filled with visual representations of your hopes, dreams, and aspirations, then place it where you can see it multiple times a day. Read the rest of this entry »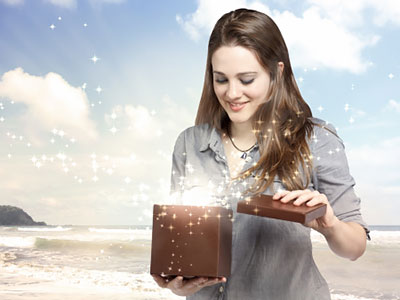 As we move into the last six months of the year, we should reflect on what we wanted to accomplish this year. What dreams, visions, plans did we have at the beginning of the year, and where are we in the process of manifesting what we desire most?
Many of us might not be where we imagined, and sometimes we feel like giving up when we encounter challenges. Or we may be close to achieving our goals, but need to take a new perspective and reaffirm our vision.
The following are some of my 'wisdom questions' I use to help me move forward around what I desire. Read the rest of this entry »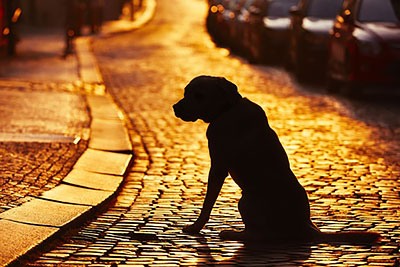 Last week, a long awaited small miracle happened at my home. For some I guess this happening wouldn't have been a big deal, but I was over the moon. I have worked non-stop on manifesting this, despite the odds and negative expectations of so called well-meaning people.
Approximately 18 months ago, a stray dog we've since named Brutus, began joining us on walks and came to the fence for treats. It was only because of his love for our other dogs that he finally entered onto the property at all. He was terrified of us humans. A subsequent psychic reading I had done on him, by a reputable animal communicator colleague, described how he'd been abused in a small shed as a young pup. Read the rest of this entry »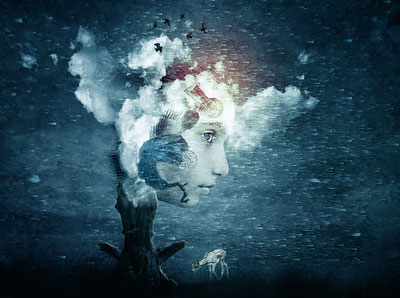 Everyone dreams. Whether it is a daydream, meditative dream or when you're sleeping, we dream all the time. Many dreams carry symbolic energy within them, often containing spiritual messages for the dreamer. Dreams are not always easy to interpret, whenever we manage to remember them, but dream analysis can be developed as a practice. All it takes is some patience and perseverance.
The daydream or 'awake dream' is simply those things that you envision for your life. You may dream of a life partner, family, new house, vacation, new car, promotion at work, and so forth.  Awake dreams are important, as they are a way to bring your true heart's desires to the surface. Read the rest of this entry »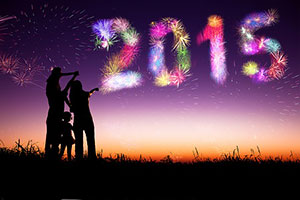 The concept of a vision board as a tool to manifest your desires is simple. Since most of us tend to get distracted very easily, the board is a constant reminder of what we want and the steps we need to take toward our goals.
In short, a vision board is a visual reminder of our hopes and dreams, along with affirming words or sayings. Like people, no two are the same, and you don't have to spend a fortune to make one for the New Year.
When making your personal board, it's best to be as specific as possible. For example, almost everyone might say: "I wish to be successful in life!" But really read between the lines. Is this a promotion at work? A better relationship with friends or family? Choose pictures or words that represent exactly what you want. If you only say "I want to travel," it is not as specific as pictures of a Hawaiian beach or Big Ben in London.  If you need a new car, find a photo of the exact make and model. Read the rest of this entry »