How To Make Law Of Attraction Work For You!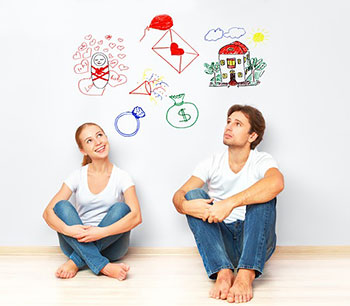 In the book The Law of Attraction: The Basics of the Teachings of Abraham, Esther and Jerry Hicks state that "the more you come to understand the power of the Law of Attraction, the more interest you will have in deliberately directing your thoughts — for you get what you think about, whether you want it or not."
People have for centuries worked with various visualization techniques in an attempt to get the Law of Attraction (LOA) to work for them. Some have succeeded spectacularly, whereas others, sadly, have failed miserably. Let's remain "positive" though, because if the LOA can work for one person then surely it should work for another.
Simply put, it all depends on a number of things and anyone considering working with the LOA in order to manifest their personal desires may wish to consider the following:
Nurture your mind with great thoughts, for you will never go any higher than you think ~ Benjamin Disraeli
Be Relaxed
Try to get as relaxed as possible before doing any kind of visualization exercise. Stress and tension make us feel negative and in order to attract we need to be relaxed and positive!  Therefore, having a nice warm bath beforehand should help, and so should a relaxing environment.
Many people prefer to visualize when in bed at night, but it doesn't really matter where you choose to visualize, providing you are comfortable and happy in your environment.  Also, don't worry about falling asleep whilst visualizing, as this can very often add to one's success.
Be Invested
Having a wish or desire just isn't enough. No, there needs to be energy and emotion behind it. Have you ever heard that thoughts and emotions are really powerful things? Indeed they are, because they manifest. When visualizing, therefore, it is important to put some real desire, emotion and energy into the act. This will bring your wishes alive and into true and full manifestation.
What things soever ye desire, when ye pray, believe that ye receive them, and ye shall have them ~ Mark 11:24
Be Present
Visualizing in the future is not the way to go. Why? Well, when you think about it the future always stays away from us. To try to attract something to ourselves we need to experience it in the "here and now" rather than "one day."
Be Detached
The act of emotional detachment is essential, I believe, when it comes to our gaining success with the Law of Attraction. True, this can be challenging for some and an art in itself, but it is essential to success.
Endeavor to expect everything, but wait for nothing. This is the only way to really make your efforts fruitful, because waiting is very often akin to worrying and worrying is a negative emotion. When we send any kind of negativity into the Universe, what we want to happen tends to either not manifest, or it will materialize at a slower rate.
After visualizing then it is important to really inwardly expect to receive your request, but not to actively wait for its arrival.
Man, alone, has the power to transform his thoughts into physical reality; man, alone, can dream and make his dreams come true ~ Napoleon Hill
Be Selfless
When making any request of the Universe it is important to remember that we should never ask for anything that would go against another person's free will. Your desire must be for the greater good of all concerned. The Universe values selflessness!
Be Specific
Believe it or not, but some people just aren't specific enough when putting in a 'Universal Order' so to speak. For example, they may ask for a car, a job, a girlfriend, a house or whatever, but fail to describe exactly what kind of a partner, abode or job they are actually seeking. Sadly, this can lead to deliveries that may not be in accordance with their true heart's desire.
Therefore, next time you call upon the powers of the Universe to deliver what you want, make sure you ask, for example, for a job in which you would be doing and earning that which you deserve.
Be Careful
Ever heard that expression "be careful what you wish for"?  Well it does matter. Truly, I have seen it at least a hundred times when it comes to people attracting someone or something to themselves that is not right for them. People too often live to regret the request they made a few months or years later. It is important, therefore, to be really convinced that what you ask for will not only be delivered, but that it will be for the greater good for you and all who may have the privilege of being part of your life.

About The Author: Lucinda

Lucinda is a highly trained Intuitive and Empath, living in a beautiful village in North Yorkshire, England. She possesses the rare gift of understanding a client's personal pain and has been through many challenges, herself, which has only made her stronger! It is both her calling and her happiness to help those in need. And whenever she needs a little help herself, her Guides are always there to assist in her development and provide clear interpretations for her clients. Prediction has always been a great tool she could count on to accurately foretell events, but Lucinda also draws on her expertise with Dream Interpretation, Numerology, Angel Cards, Law of Attraction and Life Coaching to provide full and detailed solutions to any problem. A member of AMORC and Beyond Freedom Evolution, she provides inspiration, education and personal support for spiritual development. If you'd like answers or want to attract your desires, you can find Lucinda at PsychicAccess.com.