Dream Big This Summer!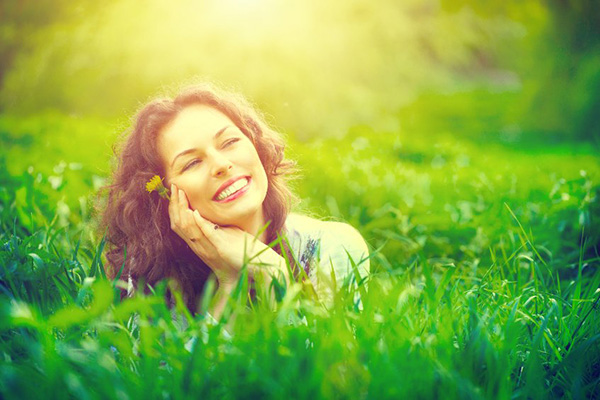 Summer is a perfect season for welcoming happiness. It brings out a spirit of joy in everyone. Invitations arrive in the mail for outdoor parties with friends, beaches officially open, and outdoor markets beckon with fresh produce, conversations, laughter, and music. Summer is also the culmination of the seeds planted during the early spring. It is the season when connections are made with friends and loved ones and a time for renewal and self-love.
As we witness certain events unfold these days in our cities and towns, some positive, some troublesome, and some with more profound lessons that stir our souls, we must hold fast to the joy that summer promises. We must not be discouraged. The world's weight can be a heavy load to carry, but the burden does not belong to us as individuals. It is time to change the station on your internal radio, and replace the gloom and doom with a deep resonance of peace.
In choosing light over darkness, we signal to the universe that a shift has occurred in our minds and spirits. The universe will respond with similar energy and usher in our lives more love, joy, forgiveness, peace, solitude, and all we desire.
Each of us can live a life free of heavy anchors that only serve to weigh us down. Each of us can soar high above the mundane world that challenges our hopes and dreams and sometimes sends a message that our most important goals do not matter. Do not allow anyone or anything to stand in the way of manifesting your heart's desires!
This summer, I invite you to create a vision board with your most precious dreams, boldly outlined from border to border. Place a photograph of yourself in the middle of your vision board and connect your desired outcomes to your photo, like tree branches.
Always remember, you have within you the strength, the patience, and the passion to reach for the stars to change the world ~ Harriet Tubman
Allow yourself five minutes a day reveling over your summer vision board. Have a courageous talk with yourself about the steps required to achieve your goals. Will these steps require more training or education? Will they need to let go of the old to welcome the new into your life? Will these steps call for you to enhance your health and wellness through improved diet and fitness?
As you ponder the commitments and requirements that are necessary for you to create the life that will make your soul sing, know that you are not alone, as Spirit is always with you as a guide and helper. Countless individuals have stood before similar declarations for change in the past. Some individuals had no idea that success could be possible. Still, they trusted in the Spirit of the Divine and persevered.
As you celebrate the summer months, schedule more time to nurture your unique dreams. If you haven't dreamt in a while, put the brakes on and turn your vehicle around. Find something new and refreshing to bring into your life. Take the time to have fun this summer with your soul at the center of your world. Find ways to add value and joy to the world we live in with your unique contribution. Your gift, no matter how big and impressive or seemingly small, will make the planet a happier, healthier place.
The things you confidently envision today will manifest in the future as the life you truly deserve. So, dream big.

About The Author: Shawna

Shawna lives in the American Southwest and is a third generation Spiritualist and Clairvoyant. She recognized her own gifts at a young age, fully embracing her calling as a Clairvoyant, Medium, Spiritual Astrologer, Tarot Reader, Aura Reader, Water Reader, and Healer, training under the tutelage of some truly gifted mentors. Shawna utilizes her natural psychic gifts to help individuals navigate through personal challenges and discover the higher manifestations of their life paths. She's provided positive, spiritually responsible, and ethical readings in-person, over the phone, and online, and has read for clients in Los Angeles--at psychic fairs--and at the Crystal Gaze Spiritual Center, in Lakeland, FL. She is also a trained practitioner in Clinical Herbalism (University of New Mexico), Ayurveda Medicine (San Diego College of Ayurveda), and Reiki. Shawna has channeled messages for political leaders, celebrities, and has accurately predicted the outcome of national campaigns, as well as a big career opportunity for a talented actor that resulted in a Tony Award! If you'd like an enlightening and empowering, full-spectrum of guidance, you can find Shawna at PsychicAccess.com.