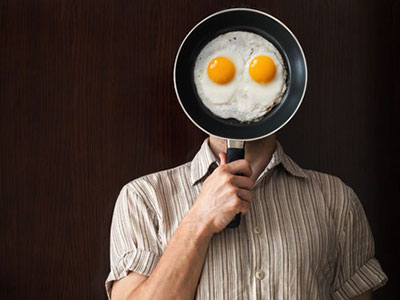 Life is like cooking bacon and eggs without a shirt on. Why is that? Well, let's think about the process one goes through when cooking bacon and eggs.
After picking out the frying pans, next is to consider what version of eggs to cook. Scrambled, poached, fried (sunny side up, over easy), omelet, boiled? Do we add vegetables, or cheese? Which kind of cheese: American, Swiss, Pepperjack? Broccoli, onions, asparagus, carrots?
So many choices, so little time.
Having sifted through the refrigerator, checking out the 'best before' dates, and smelling and squeezing all the ingredients, we are now ready to cook the eggs. The first choices made, now it's time to take action. What is the timing between starting the eggs and bacon: separate pans or combined? How crispy do we like our bacon? Read the rest of this entry »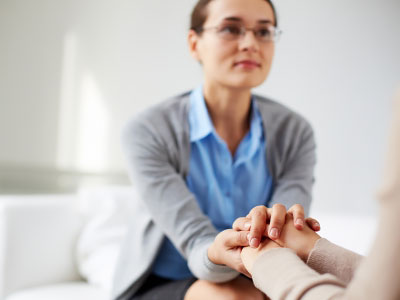 'Empathic energy reading' is a term I frequently use to describe the work I do. I was born empathic. That means that I can feel what others feel. I also know what people are thinking and basically can read their thoughts from an energy standpoint.
Don't ask me how I do it, I just do. I am not unique. I have several family members who can do the same. Sound crazy? Maybe it is, but it works just the same.
Reading other people's energy is something we all do. Ever walk into a room and got the feeling that you were not welcome? Well, that was empathic energy reading at its best. We all have the ability, but learning how to correctly read what you are feeling, and taking your fear and ego out of the equation, is a challenge. Read the rest of this entry »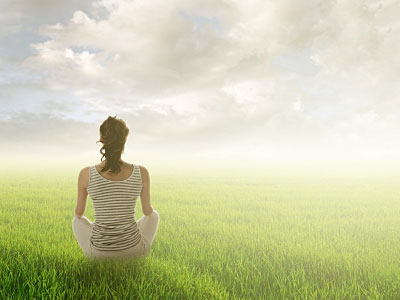 Since empaths spend a great deal of time experiencing the emotions and feelings of others in a very visceral sense, spiritual self-care can be especially important.
Work, family, friends and intimate relationships can take their toll on everyone, but can send an empath into a tail spin. It's crucial for an empath to be clear which feelings and emotions are coming from them, as opposed to those coming from someone else.
Empaths have been compared to sponges soaking up all the energy and feelings surrounding them. Sooner or later the sponge becomes saturated and cannot absorb any more. Instead of finding a spiritual practice that resonates for them, some empaths will shut down or self-medicate with food, alcohol or excessive caffeine in order to feel relief. Read the rest of this entry »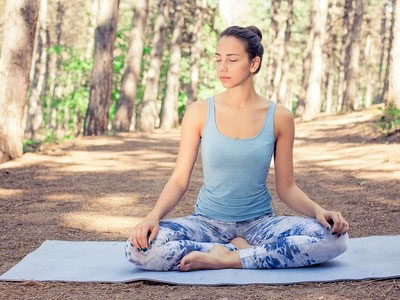 The practice of meditation is tremendously powerful and has impacts on both our spiritual and physical well-being, as well as our reality. Creating a routine meditation practice can help to supercharge your ability to manifest your desires. It also has incredible health benefits and, believe it or not, it can actually be a fun experience!
The idea that you have to be able to completely clear your mind of thoughts to successfully meditate is probably one of the most common misconceptions. This is only one form of meditation and, honestly, it's quite challenging. For someone who has never meditated before, it would be like giving a kindergarten student a complicated math equation to solve.
As with anything, it takes some time to learn the technique and train your brain to comply with your spirit. The first thing you must understand is, you are not your brain or your thoughts. You are not your body, or your emotions. These are all things you experience. You experience the thoughts in your mind, you experience the sensations of the body and of emotions, but these things are not you. Read the rest of this entry »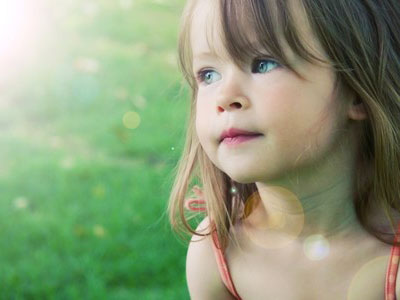 Children are naturally intuitive beings. They are born spiritually aware. We are all born with psychic ability, but as we grow up much of this ability tends to be lost by the time we reach adulthood.
As a parent or caregiver, it is important to nurture a child's psychic gifts without labeling them. Labels such as "highly gifted," or "Indigo," or "Crystalline," are descriptive, but may also harm the child's psychic development.
Sometimes it's tempting to place labels on children or guide them toward a path that may not even be right for them. Instead, adults need to take this spiritual journey along with their children. Encourage them to pursue their intuitions, and don't try to discount or dismiss as 'imaginary' what they may tell you. Intuitive children are extremely sensitive to their environment, and they don't miss a thing…even those things adults may not be able to perceive. Offering a permissive, open arena is key. Read the rest of this entry »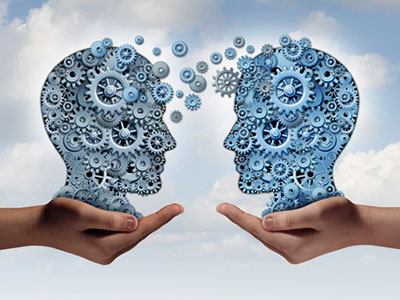 So many moments are not perceived within a moment in time. We are always feeling the senses, yet we take them for granted. Of all five we can thoroughly logically not only perceive, but also re-examine and replicate, we have most definitely the sixth. Yet, little has been discussed regarding the multitudinous facets of the sixth sense.
This particular perception, which cannot be duplicated, is as unique as a person's memory, their bias, their entire collective selves, and is not necessarily based upon the ego. It fortunately can surpass that and may not be linked to religious or spiritual aspects either. This is the unique and undiscovered sense that we cannot quantify, yet it can be classified to some extent. Read the rest of this entry »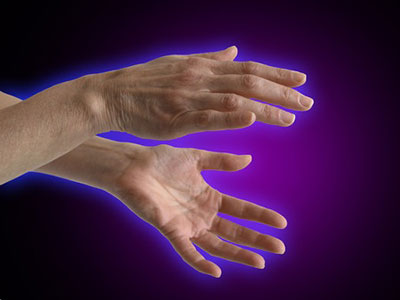 I am often asked if I can see auras. Yes, but in all honestly I see them only with deliberate focus and, in using techniques I learned in psychic development. I am more of a clairsentient when it comes to perceiving someone's Aura. I 'feel.'
The aura is an expression of a person, animal or any living being's emotions and energies – physical, etheric, astral, mental and spiritual. It's a subtle emanation surrounding the body, almost like a light cloud or luminous mist. The aura reveals one's character, state of health, as well as one's emotional nature and stage of spiritual development.
Bright primary aura colors are associated with good health, i.e. red, orange, yellow, green, blue, indigo and violet, whilst colors which have become dark or muddy in appearance are generally associated with disease or energy imbalances. When a healer examines the quality of the colors in the aura, he or she will often make an informed diagnosis. If a healer is really skilled, they can remove any offensive energy and bring one's auric field into a healthy state of equilibrium. Read the rest of this entry »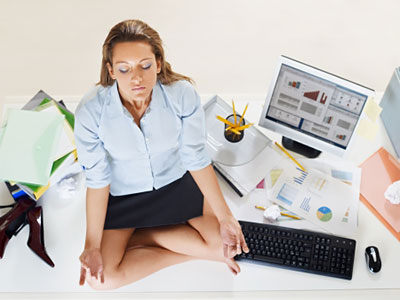 To some individuals, being mindful while on the go might seem a contradiction in itself. However, the truth of the matter is that there are a plethora of ways to cultivate the art of mindfulness that do not involve simply sitting still.
People turn to mindfulness for many reasons. For example, they may have a medical condition that needs managing, work issues that require resolving, or just simply want to feel more present in their everyday lives. With the pace of modern life, it is clear to see why people become easily distracted and lead somewhat complicated lives as a result – all of which can be both emotionally and physically draining.
Whatever the reasons may be as to why a person turns to mindfulness, it should, indeed, help them to create a more balanced lifestyle. That said, mindfulness should not be seen as a magical cure-all, but more an efficient way of relating to personal issues differently. Read the rest of this entry »