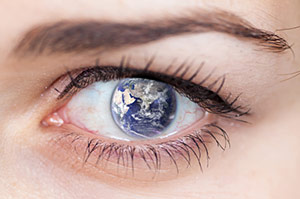 Although I can't speak for every psychic, the consensus is from many professional psychics that we all have this ability call known as "being psychic", "intuition", "gut instinct" or just a "knowing".
The ultimate difference in a psychic's ability lay in how or if this ability is developed through practice, development classes, meditation or prayer. For me it is all the above, on a regular basis – usually daily.  The old saying practice makes perfect definitely does apply.
An important first step to building psychic ability is by paying attention on how you as an individual best receive information.  We each have a dominant mode or combination of ways to receive psychic impressions, and understanding what works for you is the key to opening up your intuitive insight. Read the rest of this entry »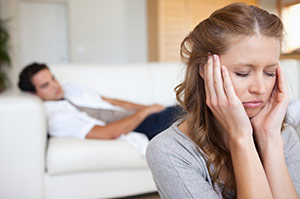 My ex was actually a very good empath. I never knew this. I knew him well, but I had no idea that our thoughts were bouncing back and forth between each other. He at first, had no interest in the spiritual, but upon watching me work, he became interested.  Then he actually became aware of empathy. I used him as a research tool, and he would occasionally call me and ask me if I was thinking of him, if I needed anything.
Awareness is the key to telepathy and empathy, or any psychic work. We all pick up thoughts, have visions or have psychic impressions or dreams, but we are unskilled in picking them up, and usually uncertain as to what they mean. Read the rest of this entry »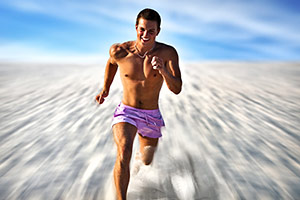 To become more, to expand, and to seek more complete expression is inherent in our human condition, because it is an innate quality we possess due to our original spiritual nature. 'Increasing' or 'becoming' is what drives the expansion of the entire Conscious Universe.
We are each of us a mirror reflection of the Universal Source; we are created in the image of the Divine. We are a perfect imprint of the magnificent Holographic Web of Consciousness. And because we are spiritual beings who reflect the Divine in physical form, we also possess the innate qualities of Divinity. We are self-aware and conscious; we have the capacity for reason, sentience, imagination and creative thought; we command creative freedom and the metaphysical power to manifest; and we have the capacity for complete self-actualization, individuation and transcendence. All these qualities are the expression of our inner Divinity, a direct reflection and extension of the Higher Self. Read the rest of this entry »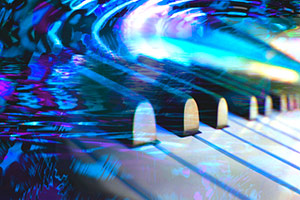 I've always loved music. Besides being soothing and an all round mood and energy shifter, it's been used to communicate with others since the dawn of time. I will frequently get a song in my head in two specific ways: some are from my mother; and those that are not from my mother. The 'mom songs' are Sunday school songs, the "not from mom' songs include everything else.
Popeye the Sailor sang a song, "I love to go swimming, with bowlegged women, and swim between their knees". One day I woke up to that song in my head and couldn't figure out who, why or what? I kept coming up blank. I knew that I knew the song from the past, but I couldn't remember exactly where I knew it from. Read the rest of this entry »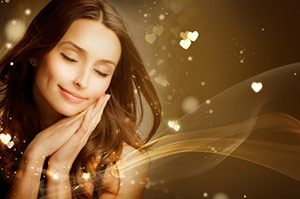 While I have been spending the last 30 years refining my intuition to make sure I was psychically reading with accuracy, Doc Lew Childre, CEO of the Institute of Heartmath in Boulder Creek, California, was on another path. He was proving that I was using my heart, and not my mind, to accomplish that task for others and myself.
Doc Childre has reported that the 'cares' of the world: worries, anxieties, judgments, anger, crime, violence, homelessness, depression, and even hatred fill our heads, which damages our hearts. It is that single act that has resulted in "heart disease becoming the number-one killer in both men and women in industrialized nations," he says. Read the rest of this entry »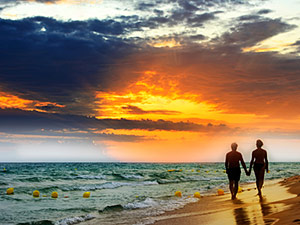 I have done readings for so many people that swore their loved one would never return to them. Well, I just love getting updates or feedback from my clients telling me how wrong they were, and that what I was seeing was very much a real possibility.
If there is a love chord connection, the other person that you long for never is truly gone. They may be physically gone for a while, but never far in thought and spirit. I strongly believe, and know from experience, that we do communicate with loved ones we can't be with in physical proximity. Instead we connect with them in the astral realm or "dream world." Read the rest of this entry »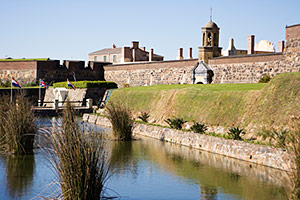 I've lived in South Africa for most of my life, and the Castle of Good Hope is a well known landmark and monument in Cape Town, our "Mother City." But I never had the chance to visit and see it for myself, up until about a month ago. The experience was an amazing one. It was a full tour of the castle and the various museums and galleries inside, including the dungeon, holding cells, and underground storage rooms.
The Castle of Good Hope is South Africa's oldest building dating back to 1666. The fortress took 13 years to build and contained living quarters, a church, bakery, workshops, and prison cells. It was built because the Dutch trading company who occupied the Cape at the time feared an attack from the British. Today the castle operates as a museum, visited by thousands of local and international tourists every year. Read the rest of this entry »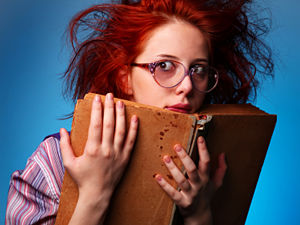 "I don't believe in ghosts, it's all nonsense!" These are the first words I heard when I walked into the room. I felt myself taking a deep breath, in preparation for the usual 'here-we-go-again' discussion.
I'm the first to say we all have our own belief systems, so whatever you find peace with, more power to you. Yet, I find myself, at times, in defense mode. There is never any real need for it and I have come to terms with the probability that I become defensive because of my own past experiences.
I usually listen, without interrupting their rant in regards to fraudulent psychics, false prophets, fake paranormal videos, and other nonsense to keep people in ignorance and fear. In the same sentence they will often add, "but there was this one time". This is when my ears perk up! Read the rest of this entry »