psychic guidance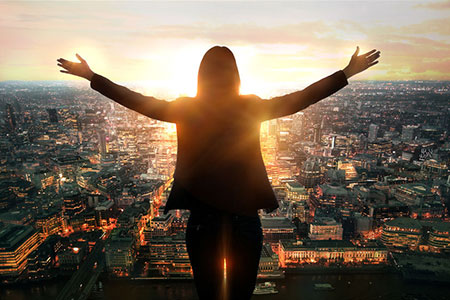 As a professional psychic advisor, one encounters a wide variety of people in various stages of life transition and change. And some deal better with these changes, than others.
Some people, for example, refuse to accept that nothing ever stays the same. People evolve. Spouses fall out of love. Children grow up. Circumstances change. Life goes on. Constantly looking back on an unpleasant past, or desperately holding on to the past, is not the way to live one's life in the now.
To make the most of life's challenges and opportunities, we must deal with present realities. Clinging to the past, or obsessing over the future, only causes immense stress to everybody involved. If we go around in circles, repeating the past, we will also not be able to conquer the future.
Some people also tend to be easily disappointed when others do not always cater to their needs and wishes. Then there are those who insist on always being right, while doing a lot of wrong themselves. This kind of selfishness does not make things right either.
As a psychic reader, I can explain the actions and reactions of people in your life. I can also offer you different perspectives and guide you towards potential solutions in dealing with others, as well as changing situations. But, I cannot change people or circumstances for you. I can also not turn back time.
If you feel stuck and you are repeating cycles, I can help you to break the pattern and give you the insight of change. Embrace change. Don't try to change others, or change the world. The only way this works is if you adapt yourself to the whatever changes may be happening in your life.