Published
March 16, 2019
|
By
Layna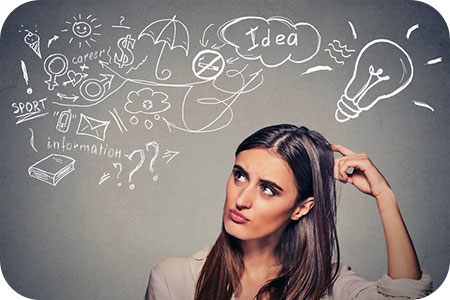 Did you know that in addition to consulting psychics, astrologers, the Tarot and other well-known forms of divination, your very own mundane, everyday life is also a form of divination in and of itself? Every day, your reality is in constant communication with you – validating you, cautioning you, foreshadowing what is to come, and reflecting what has been.
Most of us are familiar with omens and signs – black cats, owls, lucky crickets. But beyond these superstitions, which often have a strong meaning of their own, your reality is highly personalized to you. It is constantly speaking a unique prophecy in a unique language, which applies only to you!
Here are three powerful ways that the universe singularly speaks to you in you in your daily life:
Synchronicities
Carl Jung wrote extensively about the phenomenon of synchronicity, and if you ever get a chance, check out some of his writing. Synchronicity could perhaps be described as 'coincidence,' but that would be a mistake. Synchronicity occurs where reality demonstrates patterns and repetitions.
If you continuously hear a reference to the same philosophical notion, the same song, the same number, individual, and so on, in such a way that begins to defy the odds of mere coincidence, then you are experiencing synchronicity.
Posted in

Divination, Dreams, Intuition, Life Design, Lifestyle, Metaphysics, Paranormal Phenomena, Psychic Phenomena
|
Tagged

adversity, awareness, Career, challenges, consciousness, Divination, divine intervention, divine timing, dream, dream interpretation, dreaming, Dreams, fate, foreboding, forewarning, guidance, inner guidance, job, luck, numbers, obstacles, omen, parenthood, patterns, precognition, predictions, premonition, prescience, presentiment, prophecies, psychic attunement, psychic awareness, psychic predict future, signals, signs, spiritual guidance, spiritual messages, symbolism, synchronicity
|
Leave a comment