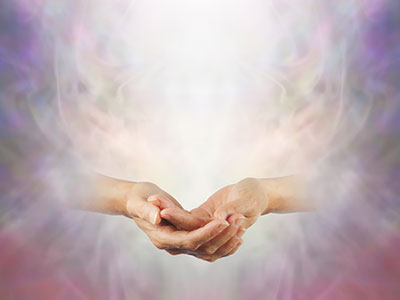 When I first began to converse with Spirit, I didn't really know what I was doing. I was receiving these messages and listening to them, but I never really put much thought into it. It wasn't until I consciously acknowledged this conversation was happening, that the momentum really started to build. It was then that I realized my guides had been with me all along!
In my experience, the most important step you can take in opening a conversation with Spirit, is to acknowledge that this is your intent. Your angels and guides are always with you – but they need your permission to help you! Remember to ask them often to be near you and to help you and guide you.
When you need direction, ask them for a sign. Then be patient and watchful. Spirit communicates in many ways, sometimes using number sequences, or animals, maybe a song you hear over and over again wherever you go. These are just a few examples, but Spirit will try to get your attention any way it can and will typically use signs and symbols that will be meaningful to you specifically. It's important to be open to receiving these messages, and not to dismiss any 'coincidences' you may encounter. Read the rest of this entry »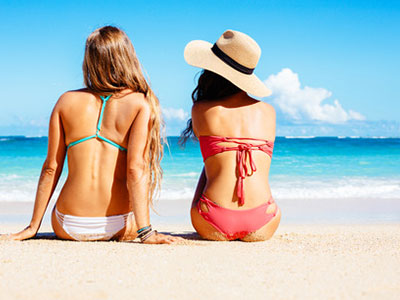 It is so very cool what miracles can happen when we take the time to relax and become aware of our surroundings, and our psychic antenna is open to connect with those who are on the same frequency.
I was at the beach over the summer, sitting on my beach towel in a deeply blissful, meditative state of mind. I had my umbrella set up, and a cooler with some water and healthy snacks – totally prepared for a relaxing day of doing absolutely nothing!
I took some deep breaths and looked out over the horizon, and focused on the waves. I was allowing whatever personal spiritual messages might come to my awareness. I was very much connected to what spirit was wanting me to know. Whatever is meant to happen will happen, but only in Divine Timing. We can never force anything, but all good things do indeed come to those who relax and allow the ebb and flow to reveal everything in perfect timing.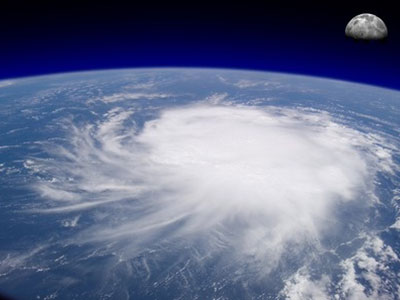 Fall is my favorite time of the year. I always feel much more connected to subtle energies, elementals and spirits, as though they are like people we see in everyday life. The veil between the worlds thin as we approach the end of the natural year. Lately, I began feeling even more connected to Goddess energies than I usually am this time of the year.
I have also been doing some serious thinking on the mysterious Lilith Points that are in everyone's Astrology charts. Lilith is described as the point in our Astrological charts that is all and everything that cannot be explained, but is known as "what is." I found myself meditating on this puzzling description and the answer eventually came to me. It was not as sinister as I thought it would be, and yet it is scary to think about. Read the rest of this entry »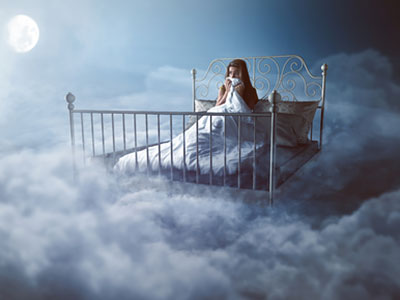 I have always found dreams to be most fascinating.  Interestingly, my guides have taught me that there are, in fact, three types of dreams.
Many dreams are just a result of some of the mundane information we take in on a daily basis. These are usually the kind of dreams which make no sense at all.
Some dreams are simply reflective of both our fears and desires. For example, swimming close to sharks would be an obvious fear for most people, whereas winning the lottery is what a lot of folks would love to happen. Read the rest of this entry »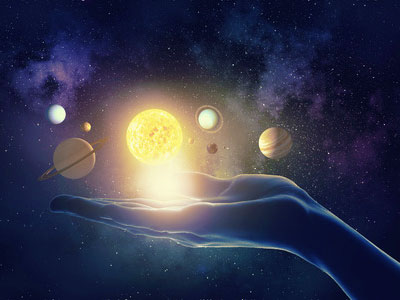 We have all checked a daily weather forecast at some point. Will it be hot or cold? Will it rain or snow? But did you know that a different kind of 'weather' affects our lives just as much? We are also impacted by the 'cosmic weather' – the astrological positions of the planets and other heavenly bodies, as well as related phenomena, such as eclipses, solstices, equinoxes, aurora borealis (Northern Lights), solar flares, and meteor showers.
The recent "Great American Eclipse" was a large-scale event which many people observed. But what did it mean? Solar eclipses represent the shadow of the Moon (the yin, feminine, and intuitive) obscuring the Sun (yang, masculine, and logical). An eclipse therefore creates the illusion of twilight in the middle of the day. From a metaphysical perspective it is the perfect time for added insight, previously hidden knowledge, and inspired ideas. Read the rest of this entry »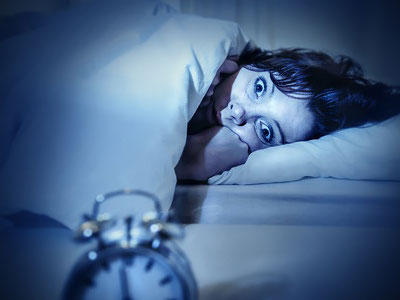 Dream interpretation has never been a specialty of mine. However, I do feel moved to write about a precognitive dream I had, and successfully acted upon. This dream happened during the recent Mercury retrograde in August this year.
I dreamed that my vehicle barely evaded a rear-end collision with a car in front of me. At the time, I was postponing repairing my vehicle, due to the fact that I had made the transition from working outside the home, to working from home.  I am fortunate to live in a location where almost everything I need is within walking distance.
My car's brakes were almost completely shot to the point where they were metal on metal! The dream's message was clear: do not be foolish, and do not depend on your luck. "Get the brakes fixed!" the Universe said, in no uncertain terms. Read the rest of this entry »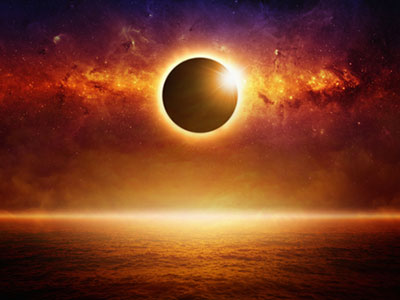 A rare solar eclipse is expected to occur coast to coast over the USA tomorrow. Some believe this eclipse is a negative spiritual event.
Traditionally a total eclipse was seen as a source of dark energy or a bad omen, because the Sun's energy is blocked and the Earth goes dark for a while. However, I believe this is a misconception in regards to the actual energetic and spiritual attributes of a solar eclipse.
When a solar eclipse takes place, it heightens the energy towards the Earth and all humans, but especially towards those on a spiritual journey. This is a good time to meditate, reflect and successfully perform personal spiritual rituals or practices. And yes, because the energy pull shifts, it means that you will feel the difference if you allow yourself to.
However, there are positive and negative energetic aspects to a solar eclipse, if you are not careful. If you are in a state of peace, you will experience enhanced peace at this time. If you are in a state of unrest, you will have an enhanced state of unrest. It is imperative to be in a good space and be mindful of your thoughts, words and actions during this eclipse. Read the rest of this entry »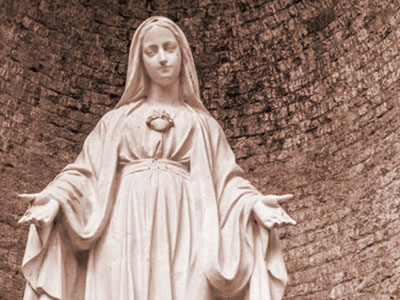 As a teenager, I knew I had psychic abilities. I just wasn't able to label it.
I think having intuitive abilities, such as knowing things before they happen, seeing auras, and sensing negative and positive energy, is something we all can do. I just had a real knack for tapping into that part of my mind, because I spent a lot of time by myself in the outdoors, or in my bedroom, and steered clear of drama and human chaos. Also, I hardly ever was exposed to electromagnetic poisoning by way of modern technology.
I was not raised Catholic, but while on a walk one day, I found behind a church a lineup of saint statues. At the end of the row was Mother Mary. I remember very clearly sitting in front of her sculpture and seeing an angel next to her. I prayed, as I was taught to do from a very young age, to be shown what I will be doing in my future. I wished to see who I will be, or at least get a glimpse of what lay ahead for me. Read the rest of this entry »