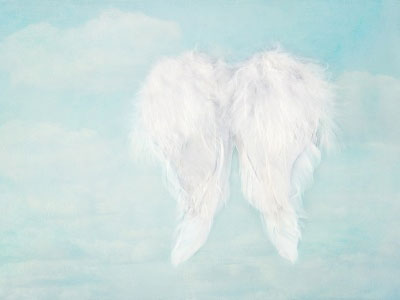 It's no surprise that angels are always around. After all, they are immortal, timeless, and beyond time and space as we know it. They come to guide and comfort us in the times of our greatest need, without even being asked.
But how do we know when they're especially near? Do they appear in the ways we're used to seeing in movies and television shows? Not quite. It's a little more subtle than that.
Look for the signs. One object automatically associated with angels is, of course, feathers. Yes, they do have wings! If you start to find feathers, especially soft, downy white or grey ones, in places they wouldn't ordinarily be found, that's clue number one. The same is true for random sparks, or flames. These can be anything from a brightly colored individual flame to a glowing bubble or orb. Read the rest of this entry »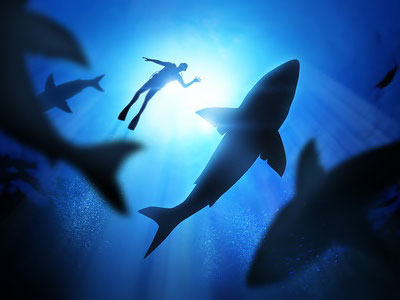 Last year, I woke from a dream that had me worried about a close friend for months before he went on vacation. I vividly 'saw' him sliding off a dock and into the mouth of a giant shark, which savored every bit of him, before he disappeared. Alarmed, I awoke and sat up, shaken by the gruesome vision.
Knowing my friend well, I knew that if I told him about my dream he would just gently look at me with concern, as if I was crazy, and then change the subject. He would give me the same expression he gave me when I explained to him that fairies were real, but are not visible to everyone. I knew that if I pressed the subject, he might even make fun of me to all our other friends. Yet, I knew I had a responsibility to warn him of impending danger, but how? Read the rest of this entry »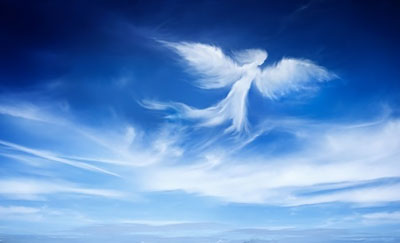 Ever felt a reassuring hand on your shoulder, heard your name whispered, or experienced a deep sense of love and warmth, only to turn around and see no one? That's unmistakably the sign that an angel is nearby. Our protective angels let us know they are there… if we take the time to look.
Our angelic guardians, who see all the things we do not, want us to notice the beauty around us! Take a moment away from work, put away the electronic devices, and really observe…there is so much you probably never saw before.
One of the first and most obvious places to look is the skies. Clouds, to be specific. Finding shapes like wings, hearts, or halos in the otherwise random cloud formations is a sure sign of angelic presence. Animal shapes might appear too – some angels walk on four legs! Read the rest of this entry »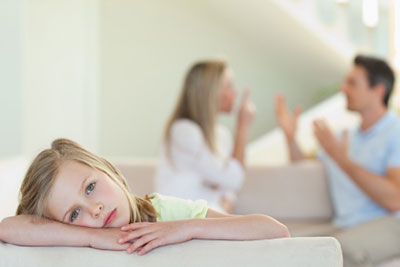 When I was around 12 years old, my parents would constantly fight. I noticed that my brothers could always block it out. They would play video games and mind their own business, but I just couldn't ignore it.
You would always find me sitting on the stairs, or anywhere close to my parents… listening to them clash. Maybe it was because I could feel who was the person in the wrong, or that I could feel if it was going to be more than just another innocent quarrel. I just couldn't stop myself from being immersed with the pain and anger that they felt. I could not just block it out.
Years later, mom left dad and took all of us kids out of state. I did not want to go; I was upset. But I also 'knew' it was for the best. I sensed it would turn out to be a bad situation if we stayed. I knew. Read the rest of this entry »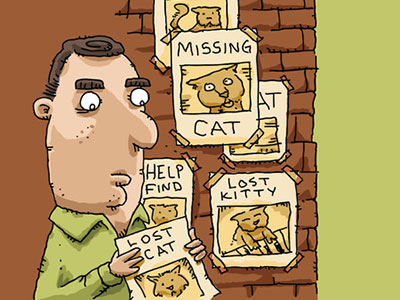 Many years ago, when my husband and I were just a young couple with two lovely little daughters, we lived in the beautiful province of Quebec, Canada. Around about this same time his parents resided on an army base in the province of Ontario, which was a five hour drive from where our home was located. Every few months or so we would load up the girls in the car and set off for a weekend visit to the in-laws.
One particular Sunday, at the end of another visit, we embarked on the usual five hour trek back home. It was a very pleasant day, the sun was trying to make its presence known and the traffic, as luck would have it, was just moderate. We had been on the road for a few hours at least, when I felt or sensed a change in the air. Read the rest of this entry »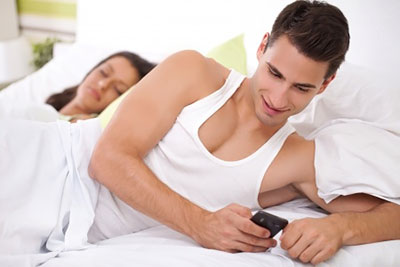 Is your partner cheating on you? Is your spouse seeing someone else? These thoughts can be life-changing in a relationship. It can create a wall that is very difficult to tear down, especially if it is not the truth of the situation. Yet, if true, it can also destroy a family.
There are several signs to watch for in every relationship that will bring the truth of the situation to you. However, you must be willing to act after knowing the truth, and not just sit there and be disrespected.
Phone Secrets
Does the cell phone get hidden when you walk into a room, after they have been fervently texting on it? Does it go in their pocket, or under a cushion? Does it go into the bathroom with them? Is it always by the bed, in a place that you could never access it? Is it password or fingerprint protected so you cannot see anything in it?  Has it become a third appendage attached to the person at all times? Are they chuckling, however won't show you what they find so amusing?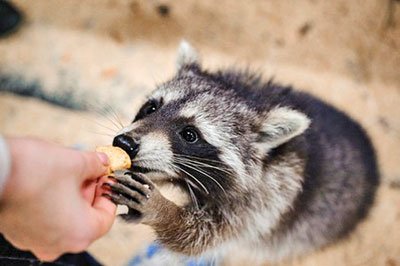 When you see a raccoon, be it live or in a picture, what comes to mind? Is he cute and innocent looking, or does he remind you of a little outlaw? Or do you fear the creature you see?
Raccoons are indeed considered to be night varmints and scavengers. They can destroy property and be a real nuisance. However, spiritually the raccoon has a much more constructive significance and they are the perfect animal totem for Thanksgiving.
Traditionally, the raccoon, when it comes into your life, is referred to as "the one who carries the medicine of the protector of the underdog" and "the one who provides for the young, infirm and the elderly." Because of its mask-like features, it is often unfairly referred to as The Masked Bandit, but when a raccoon comes into your space, you are being asked to contact your inner warrior, to become a protector and generous provider for those in need. Read the rest of this entry »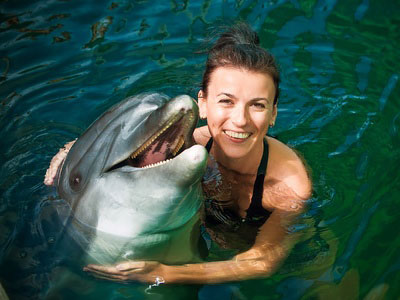 Whilst clearing out some papers yesterday, I came across a magazine containing an fascinating article on dolphins, which literally jumped out at me. I had only just been thinking about my framed dolphin pictures, dolphin ornaments, and other dolphin memorabilia – all packed away until we get a bigger home, there isn't anywhere to display them.
According to the magazine article dolphins were worshiped in ancient Greece. The temple at Delphi was actually dedicated to a Dolphin God. Recently we have been rediscovering that dolphins are sentient souls with large, evolved brains. Although they cannot speak as such, they really do communicate. Read the rest of this entry »