omen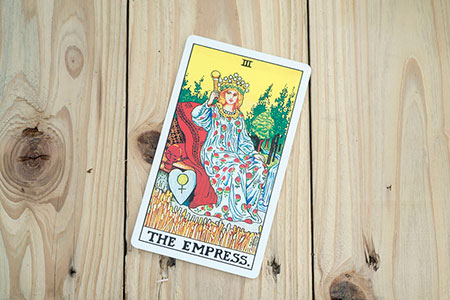 The Tarot is so much more than just a method of fortunetelling. Tarot can be used as a tool for meditation just as much as it is an aid for divination.
For example, you can meditate on one of the cards in the Major Arcana, to connect with that specific card's archetypal energy. Connecting with the card's energy can not only help you find the answers you need, but more profoundly it can also invite that energy into our life.
Every archetype can awaken within us certain a type of personal power. The Magician can inspire us to become more quick on our feet, as he is mercurial in nature. The High Priestess connects us more deeply with our intuition and higher self. The Tower can bring an immediate closure to a negative situation we cannot stand anymore, and so on.
Let's focus on The Empress card with a more detailed analysis, to demonstrate how we can utilize her in meditation.
Symbolism Of The Empress
The Empress is the number 3 card in the Major Arcana of the Tarot. She is the archetypal queen and symbolizes all the riches of femininity. She is related to the planet Venus and the zodiac sign of Taurus, representing affectivity in all its fullness.
As an earthly partner of the Emperor, her archetype represents the earthly plane achievements and pleasures of the physical body, including motherhood. There is also a connection between the Divine Feminine or Divine Mother archetype, represented by this card, and the Earth as Gaia, our nurturing mother.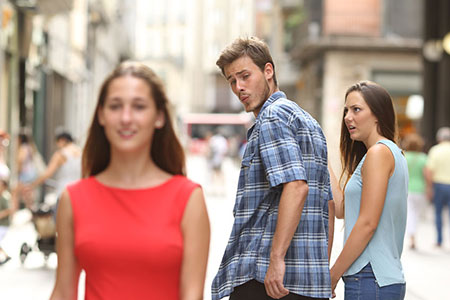 I have been asked if psychics ever get cheated on, since we can perceive other's intentions and foresee future events. Unfortunately, the answer is yes. And there are several reasons for this. But I can only speak for myself on this issue. I don't know for sure about other psychics, but for me it is difficult to foresee my own future.
I don't believe anyone enters a relationship with the intention of becoming the victim of cheating, but people and circumstances change over time. People grow apart. Someone who was devoted in the beginning may not be as loyal later on.
Now, this doesn't mean that the signs weren't there and they were ignored. I often try to see the best in people and I tend to ignore the negative stuff. Even when it's screaming at me.
As a psychic, being in a situation where my partner is cheating is beyond painful. I often know what he is going to do, before he does it. I know what he is doing, when he is doing it. And, at times, I am more or less forced to 'watch' it all happen due to flashes of clairvoyant vision.
People have a tendency to be unfaithful in their thinking weeks, or even months, before actually acting upon their impulses. They begin the process by seeking out new romantic partners. Or, having secret conversations with a potential lover. Or, even searching their current partner's emails and messages looking for evidence of infidelity, so they can justify their own unfaithful behavior.
Sometimes the cheater becomes suspicious, or even paranoid, of everything their partner does and says. They refuse to believe anything that is said. Because, they, themselves cannot be trusted. Therefore, it is impossible for them to trust anyone else, or their motives. Typically, a guilty conscience is expressed as suspicion and false accusations of another, and a clear indication of someone's own infidelity.