omen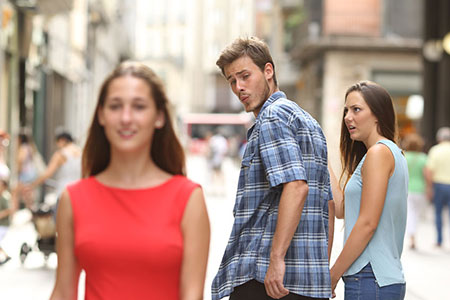 I have been asked if psychics ever get cheated on, since we can perceive other's intentions and foresee future events. Unfortunately, the answer is yes. And there are several reasons for this. But I can only speak for myself on this issue. I don't know for sure about other psychics, but for me it is difficult to foresee my own future.
I don't believe anyone enters a relationship with the intention of becoming the victim of cheating, but people and circumstances change over time. People grow apart. Someone who was devoted in the beginning may not be as loyal later on.
Now, this doesn't mean that the signs weren't there and they were ignored. I often try to see the best in people and I tend to ignore the negative stuff. Even when it's screaming at me.
As a psychic, being in a situation where my partner is cheating is beyond painful. I often know what he is going to do, before he does it. I know what he is doing, when he is doing it. And, at times, I am more or less forced to 'watch' it all happen due to flashes of clairvoyant vision.
People have a tendency to be unfaithful in their thinking weeks, or even months, before actually acting upon their impulses. They begin the process by seeking out new romantic partners. Or, having secret conversations with a potential lover. Or, even searching their current partner's emails and messages looking for evidence of infidelity, so they can justify their own unfaithful behavior.
Sometimes the cheater becomes suspicious, or even paranoid, of everything their partner does and says. They refuse to believe anything that is said. Because, they, themselves cannot be trusted. Therefore, it is impossible for them to trust anyone else, or their motives. Typically, a guilty conscience is expressed as suspicion and false accusations of another, and a clear indication of someone's own infidelity.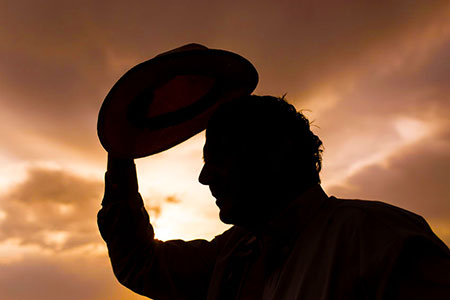 Have you ever experienced something that was so scary you just couldn't forget about it? No matter how many years have passed you still can't get it out of your mind? I have had several such terrifying experiences in my life. Try as I might, I just simply can't forget about those occurrences.
I can't forget for example, about the time I experienced severe sleep paralysis. It was frightening beyond measure. I also can't forget the feeling I got one time that I had to leave the place where I was living, and that I had to leave now. Later that week I discovered that the person I was sharing living space with, had been murdered. So, if your intuition tells to get out of an environment, listen to it!
Another experience that I will never forget had to do with a Ouija board. It was several decades ago. My friends and I were dabbling with one. We asked for a spirit entity to come through and we did make contact with someone… or something. It made the people I was with very scared, so they all left. But I continued to play with the board on my own, and when I asked what the spirit's name was, and it spelled out the name Ralph.
I asked Ralph what he did in life and he said that he had owned a farm, which was on the land where I was living at the time. He also revealed that many animals had died on that land, because there had been a terrible plague and a shortage of medicine that could save them. After he lost his cattle, he built a home which ended up burning down to the ground. So, there had been a lot of suffering occurring on that piece of land.
I later did some research and found out that there had in fact been a farm on that property long ago. I also did a ritual to help the spirits of the farmer and his animals find peace. I blessed the land and burned lots of sage.