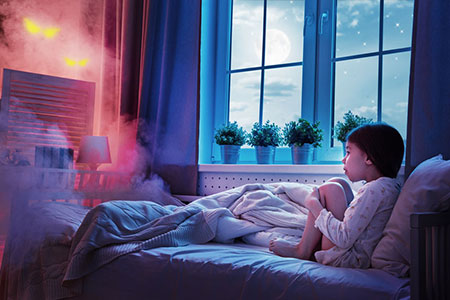 I do not consider my psychic abilities a curse, nor a blessing. However, it does come with its own set of challenges, as well as advantages. For example, when I sense something ominous or even dangerous is about to happen, I can't always prevent it from happening. That is a devastating feeling.
When I was eleven, I had a nightmare that woke me up repeatedly. The word Landshut, the name of nearby city in Bavaria, kept echoing through my mind and I had a strange vision of an aircraft on a runway in blistering heat. Bear in mind that this was back in 1977 and traveling by plane was not as common as it is nowadays. I had never even been on a plane at that age. All I knew about planes was the little I saw on the two TV channels we had in those days.
The weird dream kept repeating for several nights. I had no idea what it could mean. One night I woke up screaming so loudly that my parents rushed to my room. I told them that something bad was about to happen and that it had something to do with a large passenger airplane in Landshut.
I asked my dad what he thought it all meant. Dad said that Landshut only had a big car factory, but no planes. It also made no sense since the city only had a small airfield. There was no proper airport that could accommodate a large passenger plane. He then brushed it off by saying I just had an overactive imagination and that I should stop reading so many thrillers!
Two weeks after my birthday, a news report revealed the true meaning of my dream. A Lufthansa jetliner had been hijacked mind-air on the afternoon of October 13, 1977 by four members of the Popular Front for the Liberation of Palestine. While waiting for their demands to be met, the plane ran out of fuel and had to land in Mogadishu, the capital city of Somalia.