omen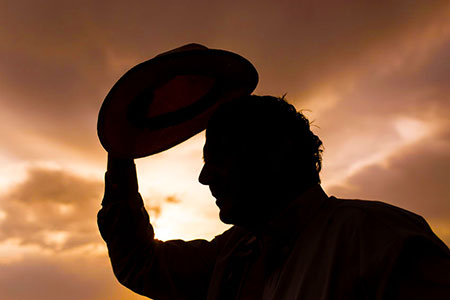 Have you ever experienced something that was so scary you just couldn't forget about it? No matter how many years have passed you still can't get it out of your mind? I have had several such terrifying experiences in my life. Try as I might, I just simply can't forget about those occurrences.
I can't forget for example, about the time I experienced severe sleep paralysis. It was frightening beyond measure. I also can't forget the feeling I got one time that I had to leave the place where I was living, and that I had to leave now. Later that week I discovered that the person I was sharing living space with, had been murdered. So, if your intuition tells to get out of an environment, listen to it!
Another experience that I will never forget had to do with a Ouija board. It was several decades ago. My friends and I were dabbling with one. We asked for a spirit entity to come through and we did make contact with someone… or something. It made the people I was with very scared, so they all left. But I continued to play with the board on my own, and when I asked what the spirit's name was, and it spelled out the name Ralph.
I asked Ralph what he did in life and he said that he had owned a farm, which was on the land where I was living at the time. He also revealed that many animals had died on that land, because there had been a terrible plague and a shortage of medicine that could save them. After he lost his cattle, he built a home which ended up burning down to the ground. So, there had been a lot of suffering occurring on that piece of land.
I later did some research and found out that there had in fact been a farm on that property long ago. I also did a ritual to help the spirits of the farmer and his animals find peace. I blessed the land and burned lots of sage.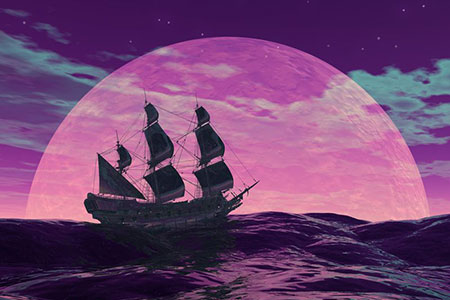 The mysterious phenomenon of ghost ships has been around for centuries, and is still encountered once in a while, up to this day. The subject has always fascinated me!
Many people have sworn over the years that they had witnessed missing ships still sailing aimlessly on the high seas. It turned out that some of these ships were real and very much intact, but missing its captain and human crew members.
One of the vessels that have been found with much mystery attached to it is the MV Joyita, a merchant vessel from which all the passengers and crew mysteriously disappeared in the South Pacific in 1955. The merchant ship, carrying a cargo of medical supplies and 25 passengers, was headed for the Tokelau Islands. She never reached her destination.
The MV Joyita was searched for extensively, but there was no sign of the ship. Five weeks later the ship was found. All of the passengers and the crew were missing; and all of the clocks had stopped at the time of 10:25. What actually happened remains a mystery to this day.
In the year 1750, there was another merchant ship named the Sea Bird. She was headed home to Newport, Rhode Island, and a man named John Durham was her captain. She never did make it to port, but was seen drifting off the Rhode Island coast. She ran aground on Easton Beach. When the ship was boarded, a very happy and healthy dog and cat were found But, the crew was missing! Continue reading →