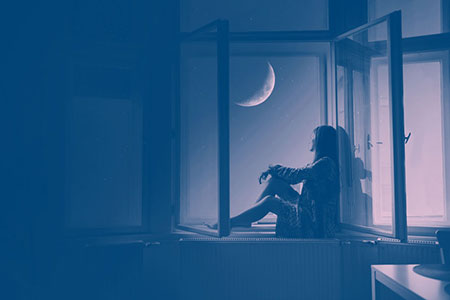 Actress Lynn Kellogg recently passed at the age of 77, due to complications of COVID-19. She passed on November 12th, 2020, under the same moon phase that she was born under, namely a Waning Cresent Moon.
I have very fond childhood memories of Ms Kellogg. I loved to watch her every single Saturday morning on the educational television show, Animals, Animals, Animals. In the series, she sang various songs about the animals, as well as the opening theme song. Kellogg is however most famous for her role as Sheila in the original Broadway production of Hair in 1968.
I was not aware of her passing, until only a few days ago, when I had a surprising spirit visitation from her. At first, I was not sure exactly who she was, but she used my most vivid memories of the kids' television show to remind me. She then said she had messages for those she loved, and those who loved her.
The first thing that she said to me was to tell everyone I knew that "curiosity killed the cat." She actually gave this message to me using an old Public Broadcasting Service (PBS) kids' jingle that is deeply ingrained in my childhood memory. The PBS commercial featured a cat, a trash can, a kite and a lightning bolt, and the voiceover at the end said, "Curiosity, It's Electrifying!" I often used to say it out loud when I was little girl.
I asked her the meaning of this unusual message. "Do not be so curious and restless in these times," she showed me. "Do not go out unnecessarily in these difficult days. It is not worth endangering your life." This made little sense to me at that moment, until I later found out that it was reported in the news that her husband says she contracted the novel coronavirus while attending a social gathering, at which most attendants did not wear masks.
Later that evening, I was supposed to go out with friends who invited me for card games, dinner and movie night, but because of Lynn Kellogg's message, I decided not to go. I later heard that several of the guests tested positive for Covid-19 after that get-together. It was a bittersweet mediumship experience, but I was spared thanks to Ms Kellogg's message.
Posted in

Afterlife, Angels, Children, Mediumship, Psychic Phenomena, Psychic Readings, Spirit Guides
|
Tagged

Angels, astral vision, celebrity psychic, channelling, childhood, clairaudience, clairvoyance, coronavirus, crossing over, curiosity, death, etheric vision, evidential mediumship, fame, famous psychic, forewarning, health, medium, mediumship, mediumship reading, memories, mental mediumship, moon, moon cycles, moon phases, music, news, omen, patience, premonition, prescience, presentiment, psychic medium, psychic vision, spirit communication, spirit contact, spiritism, spiritual messages, spiritual protection, spiritual wisdom, spiritualism, the other side, visions, visitations, waning moon
|
Leave a comment