Posts Tagged 'Law of Attraction'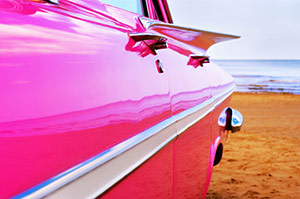 So, by now, if you are a regular reader of my blogs, you've become acquainted with my bipolar mom who is great 75% of the time. You would also know that I am a psychic reader of great faith, and a couple months ago I wrote blogs about both my mom, as well as my plan to manifest a new car for myself. I am pleased to share with you, dear reader, that I have achieved success!
But how, you say. What happened, you ask. I don't know how it happened, but it did.
While I love my mom tremendously, when she takes a ride on the bipolar train, I step back for a week or two and let her work through it. So, it just was the case a month or so after I wrote that blog, she went on a tear again and I backed way up. I had no choice, because you cannot reason with the unreasonable, and as anyone knows who is familiar with the highs and lows that mental disorders can bring, sometimes it is best to live to fight another day. Always pick your battles carefully. Read the rest of this entry »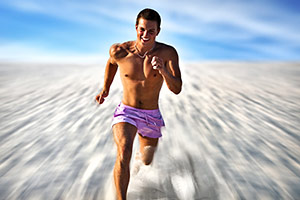 To become more, to expand, and to seek more complete expression is inherent in our human condition, because it is an innate quality we possess due to our original spiritual nature. 'Increasing' or 'becoming' is what drives the expansion of the entire Conscious Universe.
We are each of us a mirror reflection of the Universal Source; we are created in the image of the Divine. We are a perfect imprint of the magnificent Holographic Web of Consciousness. And because we are spiritual beings who reflect the Divine in physical form, we also possess the innate qualities of Divinity. We are self-aware and conscious; we have the capacity for reason, sentience, imagination and creative thought; we command creative freedom and the metaphysical power to manifest; and we have the capacity for complete self-actualization, individuation and transcendence. All these qualities are the expression of our inner Divinity, a direct reflection and extension of the Higher Self. Read the rest of this entry »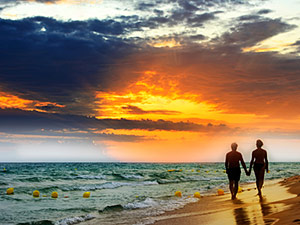 I have done readings for so many people that swore their loved one would never return to them. Well, I just love getting updates or feedback from my clients telling me how wrong they were, and that what I was seeing was very much a real possibility.
If there is a love chord connection, the other person that you long for never is truly gone. They may be physically gone for a while, but never far in thought and spirit. I strongly believe, and know from experience, that we do communicate with loved ones we can't be with in physical proximity. Instead we connect with them in the astral realm or "dream world." Read the rest of this entry »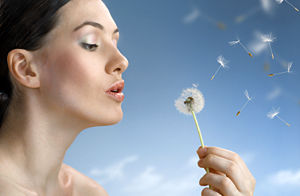 You are the only thinker in your universe, and what you think will be demonstrated in your life experiences. Many of us scoff at such a notion, thinking that it is a lot of "hocus pocus." But if we really take an account of our lives, we will see that life produced just what we were thinking about at the time.
This is true for the people around us as well. Many of us know someone who complains that they cannot get ahead in their finances, and they never do. You are most likely also familiar with someone who complains of being sick all the time, and that person surely gets every new illness that comes down the pike.
Just tune into what others are saying around you, and then look at the fruitage in their lives. No person can rise above their most deep-seeded thoughts, and confessions of such. Think of it in these terms: your life is like a sacred garden, and what you think, believe and speak are like the seeds you plant in that garden. Read the rest of this entry »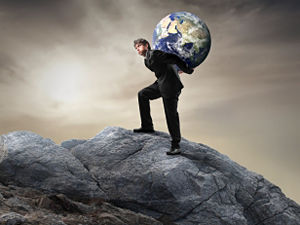 It is not true that we must live a challenging, tormented life to learn certain spiritual "lessons". Believing that we are here to "learn" is merely a justification that some folks offer to make sense of the bad things that sometimes happen to good people.
The irony is that those who choose to believe this myth will most likely have to face one trial and tribulation after the other, just as they expected. If someone's life is awash with "weeping and gnashing of teeth" it is often because they choose it to be so.
The hardship and suffering we see in this world is mostly man-made. Misery is something we inflict on ourselves, and each other. It is not of Spirit, Source or God. Read the rest of this entry »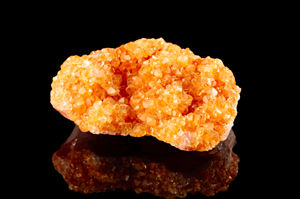 Citrine, meaning "Lemon" in French, is a quartz crystal. Natural Citrine is pale yellow, to golden, to orange-brown, and often referred to as the "Merchant Stone". Citrine is associated with the Sun, success and abundance. I call it my "prosperity enhancing aid".
Citrine can be found in Brazil, Argentina, Burma, Madagascar, Scotland, Spain, Russia and Namibia, and long ago amongst certain cultures, Citrine was carried for protection against evil thoughts, and even snake venom.
You can wear Citrine as jewelry, to assist with psychic awareness and psychic protection. This quartz is also said to expand our spirit of generosity. Citrine, along with Topaz is a birthstone for those born November month. Read the rest of this entry »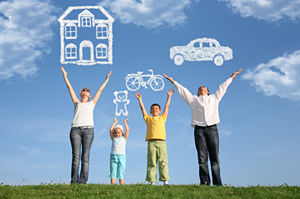 There is a very dramatic difference between wishing for what we need and want out of life, and expecting to get those things. It is like the difference between talking or writing about how wet water is and actually getting into the water to experience how wet it is. The Zen saying goes, "You cannot get wet from the word water" which I discovered when reading the philosophy of Alan Watts and David Suzuki.
A wish is simply a desire for things and events we hope will come true. An expectation is the power of knowing that things will come to pass.
Most of the readings that psychics give to callers and chat room visitors are centered around the wishes that people have to find out what will come, or if a person will receive what they need and want to have happen.  So, I have had years of practical personal and professional experience in coming to my conclusion. Read the rest of this entry »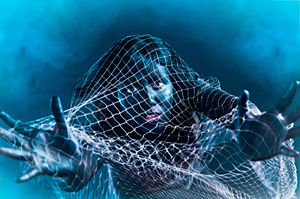 Have you been asking for the same thing from your guides for years? Has True Love been on your "Universe To-Do List" for as long as you can remember? Are you still struggling with your finances?
You work with your Angels. You've consulted psychics – who all tell you it's coming. And you've read about The Law of Attraction. So, what gives? Why isn't your Heart's Desire here yet?
I hear this question time and again from clients and I have even experienced it in my own life. So, if this is happening to you, you are not alone. And no your intuition is not broken and your guides are not ignoring you! There are many factors involved in manifestation and the Angels wanted to share a few words of wisdom with those of you feeling frustrated with the lack of results in your life. Read the rest of this entry »