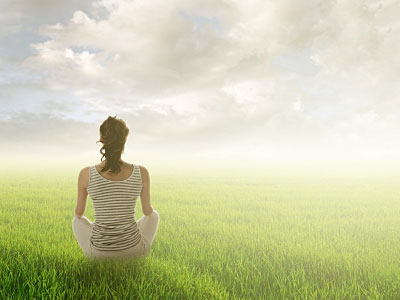 Since empaths spend a great deal of time experiencing the emotions and feelings of others in a very visceral sense, spiritual self-care can be especially important.
Work, family, friends and intimate relationships can take their toll on everyone, but can send an empath into a tail spin. It's crucial for an empath to be clear which feelings and emotions are coming from them, as opposed to those coming from someone else.
Empaths have been compared to sponges soaking up all the energy and feelings surrounding them. Sooner or later the sponge becomes saturated and cannot absorb any more. Instead of finding a spiritual practice that resonates for them, some empaths will shut down or self-medicate with food, alcohol or excessive caffeine in order to feel relief. Read the rest of this entry »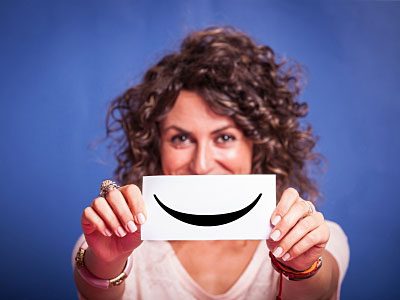 People are too often stuck in a dark place in their lives, thinking that only a relationship, or financial gain, or a new job or house, is going to bring them happiness. The Dalai Lama says, "Happiness is not something ready-made. It comes from your own actions." Take a moment to reflect on this statement. It is the simple truth, yet so many of us have a difficult time relating to the simplicity of it.
We have been brought up in a world where it is often believed that happiness is only achieved through external or material sources. But you and I are each responsible for our own happiness. This is a difficult statement for many to comprehend. How can that be? I have nothing. I am alone. I do not have a job. I do not have money in my bank account. I do not have a soulmate to love me.
The answer is very simple. No one else is responsible for your life, or your happiness. You are the sole creator of your reality. Do you choose to be happy, or miserable? Read the rest of this entry »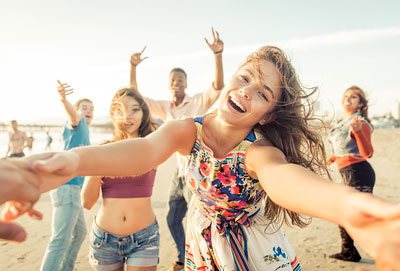 Do you feel unfulfilled? Stuck in a rut? Try to live, laugh and love a little more… for these are the three L's of fulfillment.
Live
Firstly, to attain lasting fulfillment it is necessary to actually live your life. This is especially important for anyone who feels stuck in their life or circumstances. I sometimes come across clients that are so bound by their routines that they are unwilling to see a different way.
To have a fulfilling life we must be willing to engage with life in a dynamic way. Take a proactive approach and shedding some of your routines. There are often very simple ways to engage in shifting stagnant routines. It can be as simple as taking the long way to or from work and appreciating the scenery of the new way. Read the rest of this entry »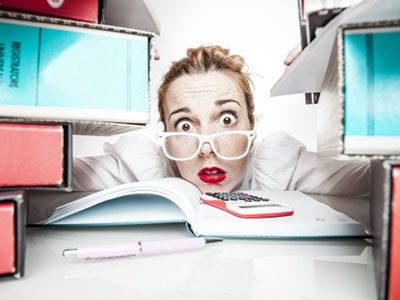 Stress confronts us around every corner. Sometimes it's all we can do to just to get through each day. How we deal with stress says a lot about us, and there are many proactive, healthy ways to do this.
The Serenity Prayer states, "God grant me the serenity to accept the things I cannot change, the courage to change the things I can, and the wisdom to know the difference." That is a wise prayer! Stress is unavoidable, so don't pretend it doesn't exist. Acknowledging that it is there and having tools to fight stress is half the battle. Using multiple tools such as meditations, problem solving strategies, and time management can be much more helpful than only having one 'go-to' strategy. Read the rest of this entry »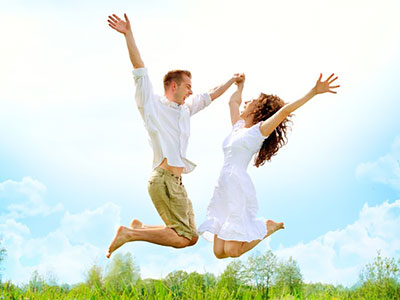 I always tell my clients to start the day by choosing joy. When we are in the vibration of joy or love we begin higher on the vibrational scale, and when we hold one energy we cannot hold another. So, when we are in the vibration of joy, we can't be in fear, dreading or doubt. The reverse is true. When we are in fear, we don't feel love or joy.
I recommend a very sweet exercise that produces great results when we practice it, not only with words, but also by adding feeling and a sense of allowing. As with any exercise I use myself, or offer to my clients, I like to make it playful. So let's play!
In the evening before you go to bed, when you have your PJs on, or first thing in the morning, make yourself comfortable and think of something that raises your vibrational state to one of joy. Put aside any doubts or resistance. Then in your journal, or on a pretty paper, and with your favorite pen, you can write down how you want your day to progress while holding this high vibe. Read the rest of this entry »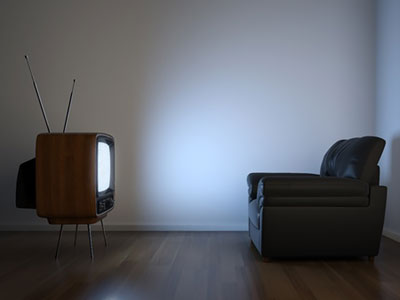 I have passed on endless messages of reassurance to my customers from their loved ones on the other side. The focus in most mediumship readings is typically on reassuring those left behind, on this side of the veil, that their deceased loved ones are actually very much alive and doing well. The dearly departed often let us know that they are unencumbered by any discomfort of a physical or emotional nature they may have experienced prior to their crossing.
Yesterday, I did a reading for a customer who received a profound message from her father. It made me think how I had not really been feeling my own father's presence recently. That is, not since the final group gathering of my psychic development circle over two years ago, prior to my move to Spain. In that final group session, my dad communicated how I had been talking to his photo that very morning, just a few hours earlier. I blushed as the rest of the group laughed at my embarrassment. Spirit loves laughter, and that was so typical of my dad to come through with funny comments during our psychic circle. Read the rest of this entry »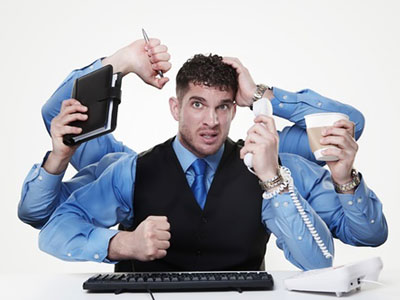 The fear of missing out, or FOMO, can cause a constant obsession with anything, and everything – whether it's work, the news, or social media. And it can burn us out – physically, mentally and emotionally. It can actually compromise our adrenals, stress us out, scatter us mentally, and emotionally cause sadness, or even depression. We were not designed to live this way.
If we don't unplug, take timeouts during our day, have an entire day of restoring ourselves, or actually take a vacation to unplug, we lose perspective of the great mystery that is life. We also sacrifice our freedom.
The most important spiritual benefit of taking time out is that our intuition becomes sharper. We don't miss out on the messages our Guides, Angels, our Loved Ones on the other side, and the Divine may have for us. Yes, we have asked for their help, but for them it's like t getting a busy signal on a phone line. They can't get their message through to us. Read the rest of this entry »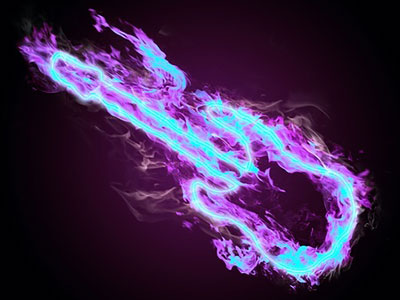 In my career I have done the odd emergency psychic reading at 3am in the morning for a celebrity, or two. However, I never divulge the details of conversations, interactions or communications I have had with celebrities or prominent public figures.
I think being an ethical, professional psychic, and a good friend, involves being discreet and reliable – that is after all how trust is built. I personally know how important privacy is for one's peace of mind, and I therefore honor other people's privacy too.
Yes, I am a spiritual advisor, counselor and psychic reader, but mostly I am a friend. The best way to have a friend is to be one, and to be a true friend involves respect and trust. Whether they're famous, or not, what I share with my clients remains confidential. Read the rest of this entry »