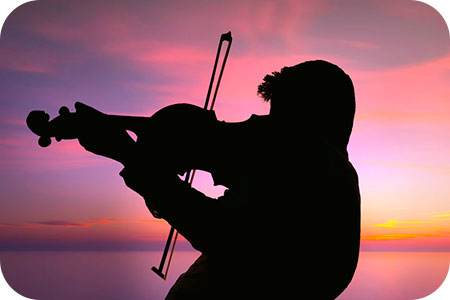 Every day, when I wake up, I tell myself, today I will remain positive! I will strive to stay in the light. I will be kind and understanding, and I will endeavor to be non-judgmental and compassionate. Great attitude, good system, excellent way to begin each day. Wouldn't you agree?
Well, here's the rub. This 'system' might be ideal for us if we did not experience so many negative outside influences! Newspapers, television shows, noisy neighbors, constant traffic, and even loved ones that we share our daily existence, all contribute to challenging our godly cause of keeping our soul connection intact.
I am not an avid TV fan, however, there are some shows that I do enjoy watching. My firm belief is that inspiration can arrive from any imaginable source. For example, I recently happened to catch an episode of a talent show featuring a young man in his early thirties, who is a violin virtuoso. His playing is absolute magic and even if one does not particularly enjoy classical music, you would still have to agree he is simply a genius in his own realm.