dream analysis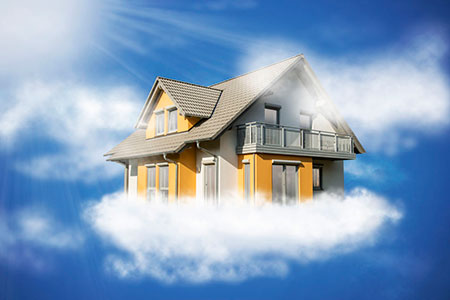 We are all spiritual beings experiencing a physical reality. Our spirit, ideas, and emotions are 'housed' in our being. Dreams about houses are one of the ways our guides show us areas where we need to pay more attention. Houses in our dreams can represent either ourselves or others, if it is their house we are dreaming about.
Several years ago, I had a dream where I went to visit my paternal grandmother. She was an industrious, organized, and tidy woman. However, in my dream I was struck by how many odd little things were out of place in her home. Soon after, the family discovered that she was in the beginning stages of Alzheimer's.
Shortly before she died, I dreamed of her house again, and this time it was a jumbled mess. I have visited my grandmother and her house in my dreams more than a few times since she passed. I am happy to report that her lawn is now filled with blooming wildflowers, especially her beloved bluebonnets. The mustang grape vines, orange and peach trees are heavy with ripe fruit, and inside the house everything is once again neat as a pin. The lace curtains gently billow in the breeze and the scent of gardenias waft in through the open windows.
Sometimes our house in dreams is our house, and sometimes it is not. When I was going through a period of transition, for example, I often dreamed of a small house on the beach where I spent a great deal of time sorting out boxes of things. In my dream, I knew it was where I lived, but it was not my house. In my waking life, I was renting a room and sorting out all the material things I wanted to keep or let go of, but in my dreams I was sorting out thoughts and emotions.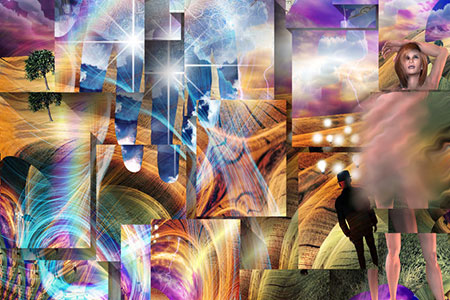 Life spins on its axis much too fast to form an accurate opinion, but not fast enough for you to interpret logically. The life you 'think' you are living exists in a realm of unimaginable chaos, before you are capable of determining what you decide it means.
Although you invest quite a bit of time, effort, energy and mind power trying to decipher the meaning of various circumstances, the actions of people, the cohesiveness of situations, the illusive events have changed position before you arrive at any coherent explanation.
Formless and indistinguishable the oblique form filled existence rests in motion, but not in the way you comprehend the word 'rest.' As it continues to spin, the tilted, spiraled form materializes into something of a more recognizable shape, but the something you observe is totally different from what it actually is. By the time your eyes fixate on any semblance of it, it has already moved into another direction altogether.
You cannot look at it directly and live. You see it out of the corner of your eyes as it passes by. How foolish is your mumbo-jumbo chatter! You are altered by the mere observing of it, as it is altered by your observing. It spins, it spins, and it spins. While at the same instant, you are spun into the identical manifestation you are so futilely trying to examine. Life, you along with it, constantly attracts, repels, repositions, then releases.
The form created and destroyed in the process reveals its circumvented boundaries as the life you perceive you exist in. In other words, life is so distorted and smeared from your mere observation of it through your eyes alone that the comments you make regarding 'your circumstances' are no more than an "…empty brass clamoring symbol…"