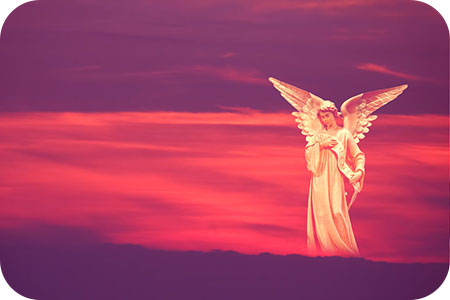 Archangel Selaphiel, also known as Zerachiel, is a motivating and compassionate angel who assists us in the very act of praying. In fact, his name actually means "one who prays to God" or "the prayer of God".  He teaches us the importance of prayer, because it helps us to vent our feelings appropriately to God.
Furthermore, Selaphiel can assist us in the process of prayer by helping to block out any unnecessary distractions, so that we can fully concentrate on our prayers, and most importantly, recognize what the Almighty has to say when he answers.
Selaphiel's angelic duties do not stop there. In Astrology he is referred to as "The Angel of The Sun", since he works in conjunction with Archangel Jehudiel to control all planetary movements. He is also believed to assist people in the interpretation and understanding of their dreams, as well as help those who struggle with addiction. He also protects the younger generation, and is both the overseer of earthly exorcisms and the ruler of heavenly music.