divine love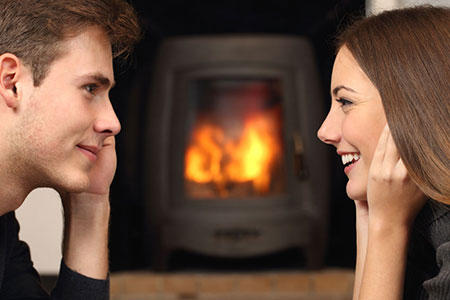 Do you believe in love at first sight? I do. I believe that you can meet someone for the first time and instantly fall in love with them. It makes complete sense from a spiritual or metaphysical perspective. We are after all energetic beings having a physical experience, so of course our souls can recognize each other.
Some folks are convinced love at first sight is nothing more than just 'lust at first sight,' because love and lust are closely related in many people's life experience. I am sure in some cases it can be both love and list, but in most instances it is not. And even lust at first sight can very quickly turn into love when there is an underlying soulmate connection.
Truth is, love at first sight is a reality for many people all over the world, simply because of their own personal experiences. And often these couples stay together for a lifetime. This may be hard to believe for some of us, who might have been less fortunate in love and romance, but it does happen more often than you may think.
How do you know when it is love at first sight? You may be surprised to know that some of the confirmation can often be found in the gut-brain connection. Your inner guidance system will always tell you when you have encountered someone special and meaningful. Your intuitive reaction to the other person will often be supported by a physical sensation. For example, you may feel a little queasy when you meet, or feel a sense of having 'butterflies.' There are also other physical signs that you are deeply attracted to someone at first sight, such as your heart racing, nervousness, and perhaps that goofy smile that will not leave your face!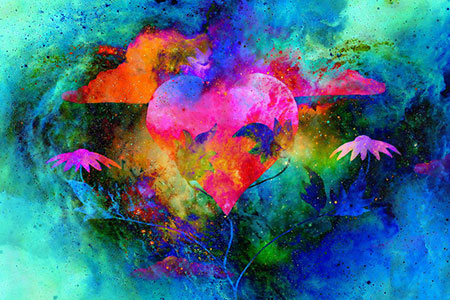 Love has a life of its own. In its true, pure form and spiritual essence, love is a transcendent energy emanating from God – the supreme loving and lovable Source. When love descends from this uppermost divine realm of origin and takes seed in our heart, we can know it is an act, and element of grace that we receive.
When the seed of love is planted in our heart, it is to be watered, nurtured, cultivated, and protected with our life and soul. Love needs space to grow, and nourishment to flourish. It is the quality of consciousness that creates this space and atmosphere for love to thrive.
When tending to the garden of the heart, we must first examine and prepare the foundation. Just as flowering plants would struggle to grow in dry soil, so too will love not readily emerge from a hardened heart. It requires softness, flexibility and receptivity. Love, likewise, needs a base that is rich in qualities to give. Soil stripped of nutrients does not foster growth, nor does a heart that is deplete of a generous, giving spirit.
Furthermore, there are weeds of unwanted things that must be removed to allow for love to expand. Lust, anger, greed, selfishness has no place in the garden of love. Love in its genuine spiritual essence will not take root in an atmosphere surrounded by manipulation, anger, resentment or narcissism.
Again, love has a life of its own. It cannot be pushed or pulled, or 'gamed' into being. To truly experience its pure divine scent and flavor, the heart must be open, soft, receptive, giving, honest, respectful, and devoted to the supreme, eternal, transcendent, loving Source.