Posts Tagged 'Christianity'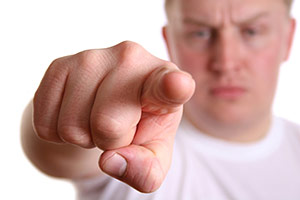 Why do people judge others? Have you ever walked down the street and someone would give you a weird look? Have you ever been in a store and someone would discuss you behind your back?
The reason I feel the need to be bring this up is because I get many calls on a daily basis where a client would tell me how someone has judged them or said something to hurt their feelings.
A week ago I had a caller who was upset, because the person who judged her believed that he can walk on water, and whatever he does in life… he is better than others. I felt bad for my client and I told her that she is better than what this man was telling her. He was trying to push her buttons. I feel when someone puts another person down by judging them, it is because they are trying to make themselves feel better. Read the rest of this entry »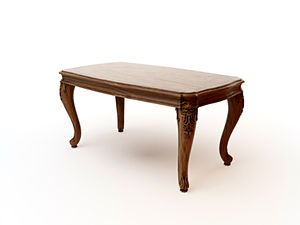 When I met my wife and we started to date, I had a hard time to open up to her to tell her I do psychic readings.
Ironically, there was a psychic lady who lived about four miles down the road who told her she was going to meet someone who lives nearby, that he also does psychic readings and that we were going to get married. She told her several other things too. She said this man you will meet went to the same high school, you have a past work connection with his family and he will one day help your sister in a time of need.
A year after we got married, we discovered that my wife used to work for my cousin Charley and that her brother is the supervisor at the same workplace. So, later that night I called  my cousin and he confirmed all of it for us. Read the rest of this entry »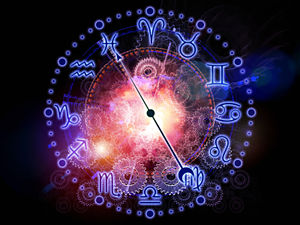 This is the Age of Aquarius, according to many believers. Or is it? When, exactly, will the Age of Aquarius begin? And when will it end?
These questions evade answer, due to the complex mathematics involved. Simply put, nobody knows when the Astrological Ages begin or end.
Why? Well, the answer lies in one very special phenomenon – one that was evident, amazingly enough, to the ancients. This phenomenon is known as the precession of the equinoxes. It's a "precession" instead of a "procession" simply because the celestial movements involved are going backward, and not forward. We're not moving from the Age of Aries, to the Age of Taurus, to the Age of Gemini. We're moving backward, from the Age of Taurus, to Aries, then Pisces and finally, Aquarius. Read the rest of this entry »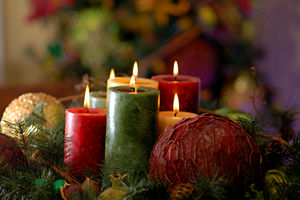 Both fireplaces and candlelight illuminate our holiday season. Both are also a part of both Pagan and Christian tradition at this time of the year.
Fire, in any form, is cleansing and traditionally utilized to get rid of past hurts, and mark new beginnings.
A red candle represents positive energy and passion. A green candle is more symbolic of harmony and peace. Also, a good candle to burn to purify and draw good fortune is a bayberry-scented candle. They are an excellent choice for holiday magic!
Another Pagan tradition widely accepted as a Christmas tradition is the burning of the Yule log. Originally burnt on the eve of the winter solstice, it honored the return of the Sun.  Read the rest of this entry »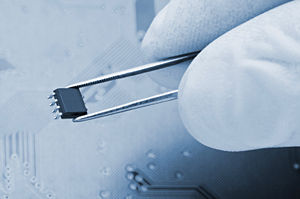 There has been talk about the microchip for many years. It was said to be a small microchip inserted into people's hands for a tracking device, which is now finally coming to a reality. There has been talk about this microchip to be released in 2013. Are we ready for this? We have been without microchips for all this time, why do we need them now? What does this mean? Is it the end of days?
Nobody is able to see the actual end of days or whether there will be an end, but in reality we all need to be prepared for what's to come. Regardless of religion, or beliefs, the mark of the beast is mentioned in the Bible. It specifically says, "Also it causes all, both small and great, both rich and poor, both free and slave, to be marked on the right hand or the forehead, so that no one can buy or sell unless he has the mark, that is, the name of the beast or the number of its name. This calls for wisdom: let the one who has understanding calculate the number of the beast, for it is the number of a man, and his number is 666″. Read the rest of this entry »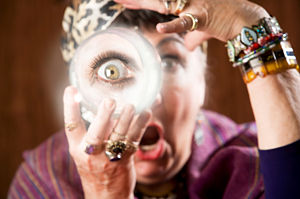 I admit to sometimes wondering if there is a niche in my business for what I do – as I would vehemently contest that I am not a psychic. To me this title conveys a few meanings and stereotypes – and I do not fit any of them. I am of no particular culture with a mixed heritage. I do not believe in Crystal work (and in fact do not agree with their use as they are an environmental heritage and not an essential tool. One Crystal can take a few million years to grow).  I do not believe in sorcery or witchcraft. I do not believe in controlling people or being controlled by people and magic.  I do not have to use any tools, except when clients wish for predictions. I do not advertise making predictions as I am not comfortable with taking a person's power away or giving it to them. I do not wish to 'mess with karma or decision making'.  Strictly speaking, in theory – as we are all telepaths – am I as a trained empathy or telepath, any more 'psychic' or just more experienced? I do have dreams that are prophetic – but I study my clients' dreams and they can be too. Read the rest of this entry »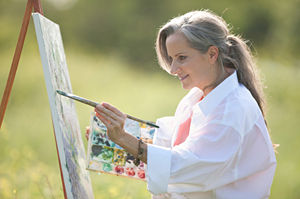 In my younger years I was very impressed by people from the past who left a big mark on history as well as people in the present who were living lives of fame and fortune.  I spent most of my younger years believing that I had to grow up and become someone like these people whom I idolized or my life would be less than successful.
But, I was also raised in the Mennonite Church of the Brethren and understood Christ's message about living unattached to ' things'. And then in my teenage years discovered Buddha's teachings about living simply.
Through the years I pushed myself with my gifts of writing music and poetry, drawing and painting and tried to become a singer-songwriter and well-known artist.  And through the years I read more and more about the Buddha and about the messages of Christ. Read the rest of this entry »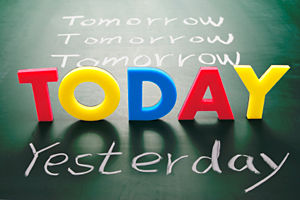 I recently had the most amazing conversation with my dearest friend. It was one of those moments that fulfill the desire for knowledge and connection to a truth. We talked about Karma.
It's odd how we sometimes throw around words that we think we know the meaning to, but we don't. In popular definition it is said that whatever deed you participate in, whether negative or positive, will return to you with the same results. Simple enough, or is it?
Is Karma a cosmic rule? Most of us think so, but there is more.  At this very moment, as you read this you are living in the moment. If you look to your left, imagine a place where there are straight roads, then curvy, and there are mountains and hills representing your past. If you look to your right, imagine the mirror image of the scene on your left. This represents your future. Read the rest of this entry »