Posts Tagged 'Christianity'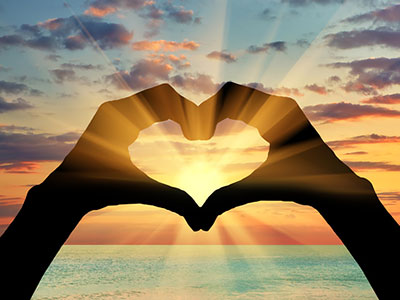 When asked what the best message is that I have ever received from my spirit guides, I had to stop and think, because I am always receiving amazing spiritual messages that make me see things from a completely different perspective.
However, I do feel the most powerful guidance I ever received was on the subject of the fruit of the spirit. Spirit guides want their loved ones to know that in order to live happy, healthy lives we must definitely live with these fruit of the spirit.
The "Fruit of the Holy Spirit" is a biblical concept for the nine attributes of a Christian life, as described by Paul the Apostle in his letter to the Galatians. The fruit of the Spirit are: love, joy, peace, patience, kindness, goodness, faithfulness, gentleness and self-control. Read the rest of this entry »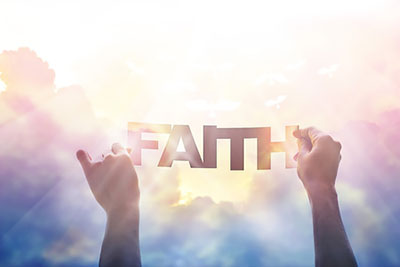 Spirituality and religion are often clumped together into the same category.  They are certainly similar in nature.  For example, a spiritual person can be religious and their religion can intensify their spirituality, but that is not to say religion is the source of spiritual growth.
Religion, however is birthed out of spiritual experiences. Religious practices are often promoted by a specific teacher who has had a profound spiritual experience, or a prophet who communicates information about the spiritual realm, and how it influences the physical world. Read the rest of this entry »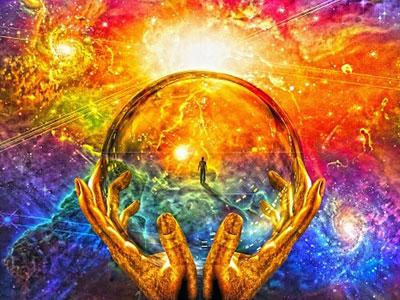 As an intuitive, I do my best to gauge how things are unfolding in a given situation. I gain insight from Spirit about how things are unfolding, based on the momentum of a situation.  That being said, I do not believe that we are fated into anything in this life, nor is our future static. I do my best to stay away from 'fortune telling' language, because it often takes away from the innate power of our own actions.
Every focused intention is a cause that will lead us to an effect. So, the best we can do in our lives is to ascertain what type of action creates an ideal circumstance. In my experience loving causes as a rule create the ideal circumstances and open up the highest path for the individual.
In the esoteric Christian tradition it is stated that, "God is Love." So, to align with the will of Love is in essence aligning with the Creative Force of the Universe. It is certainly true that there is a higher effect when we are able to align with the will of Love. The challenging part is to ascertain Love's will. Read the rest of this entry »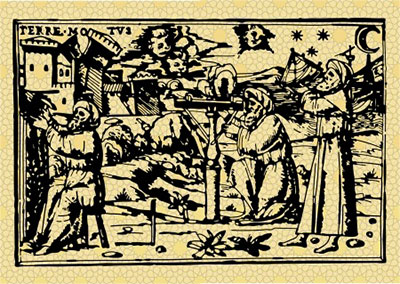 A long history remains of brilliant thinkers, scientists, politicians, religious leaders and scholars who had throughout the ages studied the mysteries. They suffered greatly, as they were infamous in their knowledge and advancement of the sciences, and thus reviled and distrusted, due to the change they brought about in human history. It often began as a study of religion and the cosmos, which opened up the doorways to new ways of thinking.
None could be a better example than Galileo Galilei, who was forced to recant on his knees, on penalty of death, that the world was not only round, but that we were orbiting the sun.
Geordiano Bruno also faced the Roman Inquisition. He was a priest, philosopher, mathematician and astrologer. He was burned at the stake for heresy due to his unorthodox cosmological theories. Read the rest of this entry »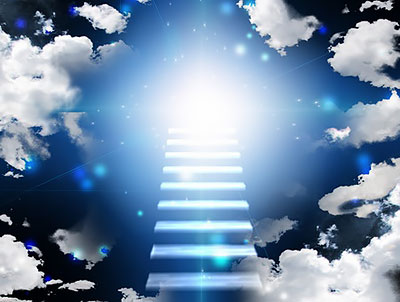 It has been my experience that love is often the most universal message that people who have touched the other side bring back to us. That being said, even though love is the most important quality that we can express as human beings, there is also good reason to ally with love and forgiveness in our lives.
While we are on this planet our actions and contributions really do matter. As souls we are evolving and growing, and through this evolutionary process taking place on the soul level the planet too is in a process of evolution. Evolution is the creative dynamic that love creates.
In today's final blog in this series I rely a bit on the esoteric traditions of spirituality that came before us, especially that of the Judeo-Christian and Jewish traditions.  As I do so, I want to be clear that there are many traditions that express and say these same things in different ways. My personal background is in Christianity, and most of my formal teaching related to religion and spirituality stem from this tradition. This is why my blogs contain some archaic Christian language as reference points for spiritual understanding. Read the rest of this entry »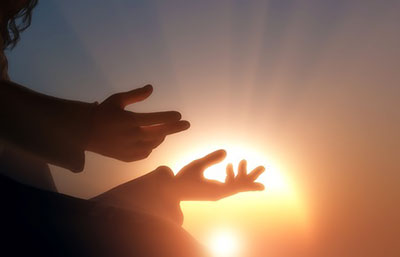 Growing up as a Roman Catholic, I experienced Lent as a strong discipline to better my life. "What are you giving up for Lent?" The answers from my non-believer friends were "homework" or "obey the parents" or "saving money for rainy days." Lent is one of those practices demanded of Roman Catholics to which non-Catholic believers may say, "Another great reason to be Protestant!" It never really occurred to my friends that Lent was something interesting, or beneficial, to a better understand our connection with God.
One day, I sat thinking of the many reason and faces of this season, and upon doing some research I discovered that Lent is in fact also recognized by millions of Protestant Christians, in addition to Catholic and Orthodox believers. The Eastern Orthodox Lent is longer than the Catholic or Protestant Lent, and it begins before Ash Wednesday. Read the rest of this entry »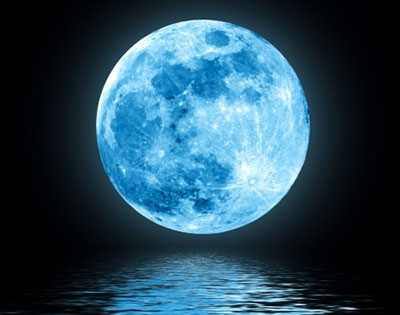 Today's Full Moon has many names. It is known as the Lenten Moon, Chaste Moon, Crow Moon, Crust Moon, Sap Moon, The Big Famine Moon, and Worm Moon, among many other names originating from various cultures and belief systems.
March 20th was the Spring Equinox, the first day of spring. It is traditionally the day many Pagans celebrate the rebirth of the Earth. Earth is thawing and loosening itself from the cold grip of winter. New life will soon emerge and the land will grow green and fertile. What will develop into the ripened fruits of summer and autumn is still young and fresh. In March we see the fleeting virtue of innocence, the potential of the growth to come, while honoring the fleeting virtue of innocence.
Lent is a major religious observance of many Christian denominations. It begins on Ash Wednesday and covers a period of approximately six weeks before Easter Day. Its tradition is not much different from other traditions and cultures, which also view this very early spring moon as a time for repentance, giving alms to the poor, atonement and self-denial. Read the rest of this entry »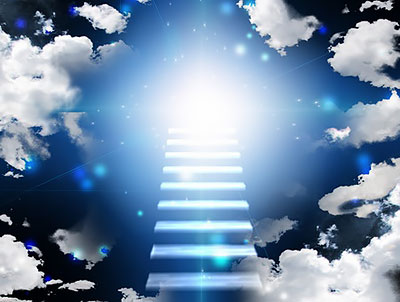 The language of the Afterlife, and of Heaven, is much different from the languages we use on Earth. I have shared in the earlier parts of this series my own personal experiences of Heaven. One quandary that I have personally had with these experiences is that the dynamic of the "afterlife" experience was not the same for each person experiencing the transition.
In the four most profound visionary experiences I had, three of which I shared in previous posts, the experiences were profoundly different. In my near-death experience (NDE) I felt a sense of transcendence, and also had a cosmic experience. My father transitioned in what could be considered an average "Christian" transition. Jesus was there, as well as family and friends as far as the eye could see. I mentioned a third person as well, who had committed suicide. In this experience he was actually trying to get away, but angels blocked his path. Read the rest of this entry »