Posts Tagged 'become psychic'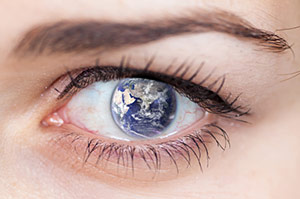 Although I can't speak for every psychic, the consensus is from many professional psychics that we all have this ability call known as "being psychic", "intuition", "gut instinct" or just a "knowing".
The ultimate difference in a psychic's ability lay in how or if this ability is developed through practice, development classes, meditation or prayer. For me it is all the above, on a regular basis – usually daily.  The old saying practice makes perfect definitely does apply.
An important first step to building psychic ability is by paying attention on how you as an individual best receive information.  We each have a dominant mode or combination of ways to receive psychic impressions, and understanding what works for you is the key to opening up your intuitive insight. Read the rest of this entry »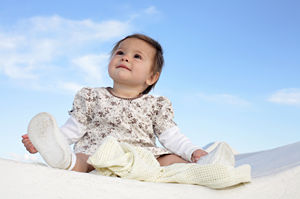 When I was very young I already had the ability to sense, feel and know things were going to happen before they did.
I had many paranormal experiences as a child. I felt I could speak to animals and I had dreams about future events that came true. I remember specific dreams of numbers that came in the lottery the next day. I was only five at the time, who knows about the lottery at that age?
How can you determine if your own child has psychic abilities? If a child shows signs of great knowledge beyond their years, if a child can sense what will happen before it does, or recognizes a place but has never been there, then you should pay careful attention.
If you have noticed your child speaking to imaginary friends or looking off into areas where there is nothing there are also signs of your child having a sixth sense, or psychic ability. Read the rest of this entry »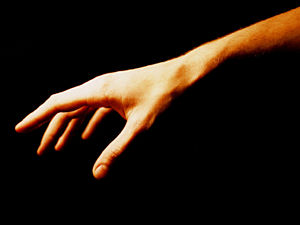 Have you ever hugged someone and immediately became uncomfortable? Have you been introduced to someone new, shook their hand and felt your skin crawl? Have you held an antique and suddenly felt warm, comforted and happy? Any of these signs can be your natural intuition, but it also could be something more.
Psychometry is the process of obtaining extra sensory information or impressions from touching a person or an object. The term psychometry comes from the Greek words psyche (soul) and metron (measure) meaning measuring of the soul. Psychometry is sometimes confused with the field of Psychometrics, which is a technique of psychological measurement that aims to measure and assess human personality traits, abilities, and attitudes. Read the rest of this entry »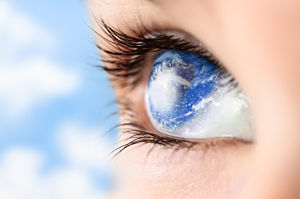 About once a month I get a call and the person asks, "Do I have a gift?" Or they might say, "Am I like you?" This is not an odd question. The reason that I am being asked is not only due to my gifts, but more than likely because they cannot get confirmation from significant others in their life. The amount of bias for any paranormal gifts is totally unnatural, but it exists.
I was lucky that my father was a man of deep faith and also a psychic. He accepted his gifts with a humble heart and did not hide them from me. He was always supportive of what I saw, felt, or simply knew in the unseen world. I said I was lucky, because too many times a child's visions, feelings, and knowing is dismissed as "his or her imagination, and nothing more" when, in fact, it is a whole lot more. Read the rest of this entry »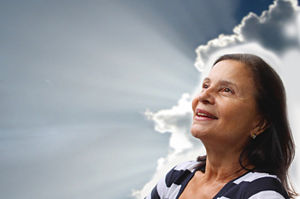 Spiritual teachers are doing a task to lend understanding about the psychic world. So often we choose to neglect paying attention to them. They come through with bands of energy that tell us if we are in the right place and on the right path.
Spirit guides are a source of a different type. Sometimes they are relatives who have passed over. Sometimes they are from a past life. How do we receive and recognize them? They come when our senses are at rest, such as when we are about to fall asleep, or when our walls are down and we are able to receive spiritual messages.
The tricky part is that we need to tune in. We must be open to internal flow; an integrated system of mind, body, soul and spirit. It is almost a sense of external becoming eternal. It may seem overwhelming, but we have to lean on our own understanding. Read the rest of this entry »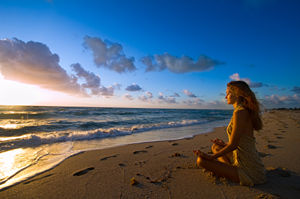 Meditation is an ancient practice used in modern times as a tool to open up your psychic channels and connect you to your own innate psychic awareness. Meditation is very valuable in the process of your own spiritual growth.
There are many meditation techniques you can use in the process of psychic development and spiritual growth. One of the tools that can be used is crystals, because they are natural conductors for psychic awareness. Good choices of crystals to use are quartzes, such as smoky quartz, amethyst, citrine, and rock crystal. Moonstone is also ideal for meditation.
Another tool is color meditation. Pink is used to attract love; green is for healing and to attract prosperity; brown is an earth color that can be use for grounding; yellow and purple is for higher spiritual awareness; gold is to connect to your guides and angels; and silver is for astral travel during your meditation process. Read the rest of this entry »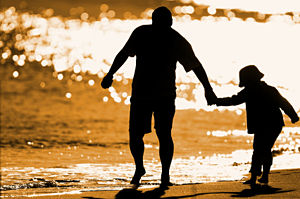 Several mediums over the years have provided me with messages from an older male spirit. All these messages have a similar theme. Last night was no exception.
I was attending my local Spiritualist Church, not expecting that the platform reader would hone straight in on me. The feeling was familiar to many readings over the years. Only one older male spirit came through as usual, but this time he was showing the medium that he was short of breath, hunched over, very old and disabled. He wanted me to know that he loved me very much, however was never able to show me when we were together as family. The platform medium was not aware of my previous encounters with this spirit and how he keeps popping into readings, and keeps trying to get the same messages across to me. Read the rest of this entry »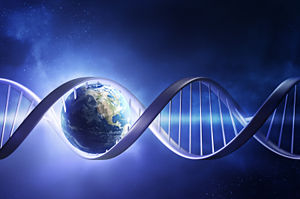 It is my belief that psychic ability is an innate talent or gift aimed at a specific Life Calling, while intuition is a highly personal aspect of our inner spiritual guidance system. We all possess our own, natural intuition, whether we are conscious or unconscious of it – but not everyone is psychic.
Natural intuition is highly personal and mostly about taking care of our own personal needs. Psychic ability on the other hand shifts extra sensory perception from the personal sphere into the realm of the impersonal. Intuition is our direct inner guidance from our Divine Self towards achieving our unique Soul Purpose and Life Calling. Psychic ability on the other hand dwells in the realm of the selfless, prophetic and archetypal. Psychics, mediums and healers are channels, messengers, conduits or surrogates, which means that they do not only receive personal inner guidance from their own Divine Self, but they also have the capacity to receive and translate guidance on behalf of their fellow man. These perceptions or messages may come from the other person's Higher Self, or courtesy of non-physical entities, or from the Divine Source, God, or Collective Unconscious. Psychics, mediums and healers therefore have the natural ability to allow energy to flow through them to others, and on behalf of others. Read the rest of this entry »