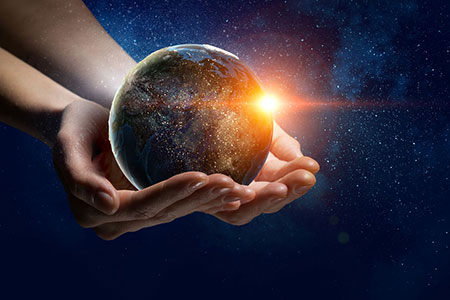 The concept of spiritual awakening is central to most New Age teachings and modern metaphysical belief systems. This is because we can only create effective change in this world once we become aware, or conscious, of the world around us.
So, what exactly does it mean to 'wake up' in spiritual terms? Too many people believe that being spiritually 'awake' or 'conscious' is simply observing the challenges that are all around us. However, this is not the full implication of being aware from a spiritual perspective.
It is true that we must be able to see things more clearly and honestly, to be able to make changes for the better. But, being awake from a spiritual perspective is much more about personal responsibility than it is about just recognizing the challenges that exist on the planet.
Author and philosopher, Howard Thurman, said, "Don't ask what the world needs. Ask what makes you come alive and go do it. Because what the world needs is people that have come alive." He makes a very valid point.
To be spiritually-minded is to recognize that we are the creators of our world and our own reality experiences. Every thought we think is being returned to us as experience. It is true that there are tremendous challenges facing our world today, but it is equally true that we are either contributing to those challenges, or dissolving those challenges through our own personal patterns.
Our thoughts and beliefs contribute to the war, famine, dis-eases, and other challenges the world is facing. Our thoughts can also contribute to global peace, abundance, and prosperity.