spirit communication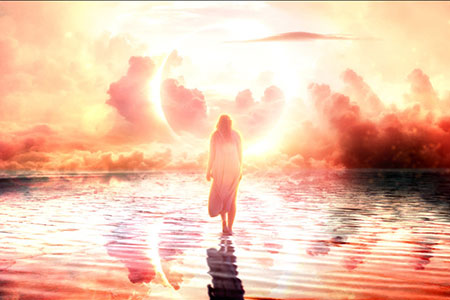 Many people assume that their loved ones will say goodbye to them before they leave this earth plane. I beg to differ. In my experience this is not always the case. I know this without a doubt from personal experience.
In 2010, for example, my favorite sister became very ill. She was taken to the emergency room with kidney and liver failure in early August. She was admitted on a Monday, and by the Wednesday around dinner time, I received a phone call from her husband telling me that she had passed away.
Seconds after receiving this awful news, as I turned to my left, I saw her sitting next to me. Her apparition was looking at me, as if to say, "Are you okay? How are you taking this?"
Indeed, she appeared to be more concerned for me than herself. After all, where she was going now, she wasn't going to have any more health problems or human suffering. Once her spirit saw that I had regained my composure, she left my side and continued her spiritual journey to Heaven.
My dearest sister had merely come to say goodbye, until we meet again. Rather than despair about her passing, I was suddenly relieved her soul was heading to God's Holy Kingdom. There is after all no finer a place in the entire Universe!
In the summer of 2012, my other sister informed me that she was having difficulty breathing and was seeking medical advice about it. Sadly, at the same time, my mother was also having medical issues. Soon after, my phone rang very early one morning. My heart raced as I ran to answer the call, fearing that my mom had taken ill.
Instead, a man's voice was saying, "Where is your mother? I need to speak to her urgently!"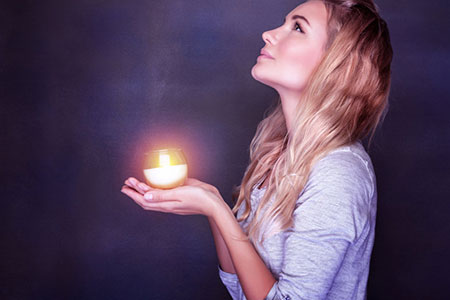 I recently took part in a mediation and prayer group for the benefit of a country facing extreme turmoil. People from all over the world joined the event online via Zoom. It was a truly memorable experience that reminded me once again of the true power of prayer.
I have participated in prayer groups and intention-setting events for individual people and animals before, but never anything on such a global scale. The energy I felt being generated from so many participants from all over the world was truly phenomenal!
Later that evening, I was watching a YouTube clip about a lady who had been in a coma for some weeks and her family had been informed that it was unlikely to survive. She had suffered severe trauma to her internal organs in a terrible accident. A prayer link had been circulated on her behalf all over the world on social media, requesting prayers for her healing and recovery.
In the video clip, she tells the story of her out-of-body experience whilst she was in a coma. She describes the beauty of the Other Side and meeting her deceased loved ones and spirit helpers. She also mentions how she was fully aware of the energy vibration of so many prayers reaching and enveloping her from all corners of the earth. So powerful were these prayers that it brought her back to this world and set the scene for her ultimate recovery and healing.
A prayer is a plea requesting intervention and help from a higher source or greater power. Prayer is a significant aspect in most, if not all religions and spiritual traditions. Jesus said, "Therefore I tell you, whatever you ask for in prayer, believe that you have received it, and it will be yours." In Buddhism it is believed that prayer is the way to destroy fear and banish sorrow and replace it with hope and healing. Sadly, I find many spiritually aware people do not always make use of this wonderful spiritual resource on a regular basis.