spirit communication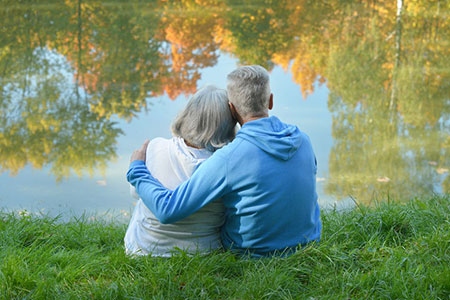 I had the wonderful pleasure of recently reading for a man who had a wonderful, larger-than-life spirit, as well as a wonderful personal story to share about his experience connecting with his dearly departed mother.
He told me he is not one to share his personal beliefs or private experiences about spirituality and the paranormal. He was raised to not talk about such things. But more recently he has felt the need to talk about these things, because he is not getting any younger, and his wife of many years may not have much longer to live.
He told me how was getting ready to go to sleep one evening, and while saying his prayers, a very sweet smell of perfume entered the room. It reminded him of his mother. Then a very bright light appeared all around him. It brought with it an immense sense of joy, serenity and inner peace. Something he very much needs at this time.
He just wanted to bask in that feeling forever. Suddenly he no longer cared about anything else in the world, only for that blissful moment to continue. Before he drifted into sleep, he opened his eyes for a moment, and saw his mother standing before him.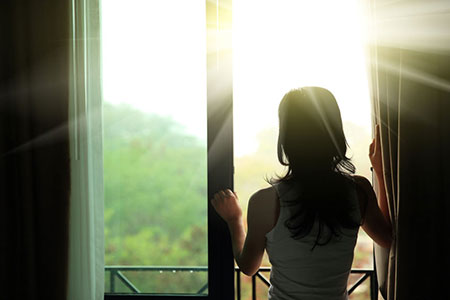 Many of us are currently experiencing varying levels of real isolation and solitude – some for the first time ever. This can be a blessing in disguise, as it affords us the opportunity to 'clean house' physically, mentally, emotionally, and also spiritually. So, if you're by yourself right now, there are some easy, productive ways to raise your levels of spiritual awareness.
Meditation is one of the oldest and most universal methods to connect to the spirit realms and become more aware of oneself. When we meditate, our vibrations and levels of energy will increase, and our consciousness is raised. You may also want to try creative visualization, affirmations, mantras, or physical activities, such as Yoga or Tai Chi.
Getting to know your spirit guides is something you may have never done before, and now is the ideal time to do so. These spiritual beings are always by our side, willing to hel and be of service. Ask them who they are and what they can do for you. Trust in their presence and their intentions.
You can also work on opening the third eye and developing your psychic attunement. During your meditations, imagine the spot between your eyebrows opening wide and increasing your levels of sight and clairvoyance.
And how about experimenting with psychometry, the art of reading an object's energy? It's especially helpful if you want to communicate with someone who has passed away. If you have something belonging to a late grandparent or another loved one, such as a piece of jewelry or item of clothing, hold the item and focus on what it tells you.