voice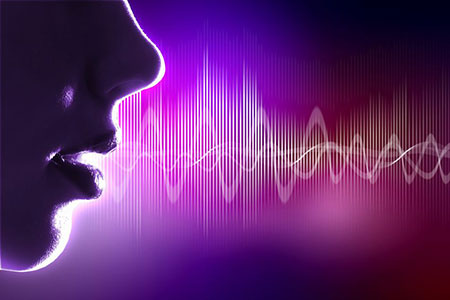 I recently had a mediumship reading that brought me great comfort and confirmation of Spirit's presence. Especially at this point in time, getting acknowledgment of my late father being around me was very reassuring. In this particular reading, the medium told me that my father was around me and he was referring to me singing in the car! Well, that is so true. As a youngster, my father and I would sing in the car, and he would initiate the harmonies.
I have a photograph in the lounge of my dad playing the piano, singing into the microphone. It was taken many years ago, when I joined him on a cruise ship he was working on at the time as a musician. I still talk to his photograph frequently and had done so for quite a while on the day before I had the reading. So, being told by the medium of my conversation with him was beautiful confirmation that he must be there around me.
I remember doing some chanting at a psychic development workshop I attended several years ago. My mentor there was explaining the extent to which singing can raise our vibration. No wonder we get goosebumps when we hear an angelic voice on a talent show, or when we become profoundly moved to tears by a beautiful choir.
I can hold a tune, but never really developed my singing voice. I began to learn the piano at about eight years old, but we moved countries so that got shelved. Then I took up guitar lessons, and I would play and sing on the beach with the local youth club members where we lived on the Spanish island of Gran Canaria.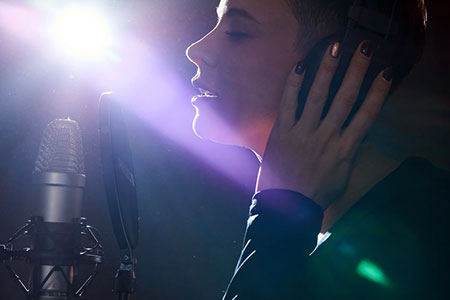 With so many talent shows on television these days, there seems to be so much singing talent all over world. The exposure created by these reality shows allows otherwise unheard of individuals to find an international platform for their gifts. Some of their voices bring us alive, others pull back our deeper layers of emotion, and some simply reduce us to tears.
There are youngsters taking the stage on some of these shows who have the voices of angels. Some have never even had a day's professional vocal training and yet, they sing like they've had years of coaching to develop what is already a beautiful gift. They were clearly born with their gift. Like many inventors, and also great composers of music and literature, they bring in many lifetimes of their gifts to share with us.
My father was a singer and songwriter and had a lovely voice. He became quite famous when I was still very young. His voice would get people in a happy, nostalgic frame of mind with his sing-along compositions and, as a good-looking man, he sure got the ladies swooning with his ballads!
"If you look inside my throat and inside that of a person who cannot hold a tune, nor has quality in their singing voice, the anatomy is just the same," he told me once. He then asked me a question, which really was food for thought: "So, where does a beautiful voice come from?"