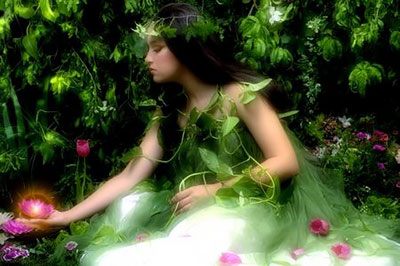 Faeries love fun and love to play! When you are experiencing a creative phase, or feeling called to go outdoors, or into the garden, there's a good chance you are being called out to have some fun and free spirited playtime with the faeries.
Typically, faeries, or fae, are easiest for us to connect with during the times of year when seasonal energy portals are open on the cross quarters holidays of the Summer and Winter Solstice, and Spring and Fall Equinox. These times are traditionally also celebrated in the ancient pagan festivals and religious holy days of Imbolc (Saint Brigid's Day) on February 1st, Ostara (Easter) on March 21st, Beltane (St. Walburga's Day)on May 1st, Litha (St John's Day) on June 20th, Lammas (Loaf Mass Day) on August 1st, and Samhain (All Saints' Day) on October 31st. Read the rest of this entry »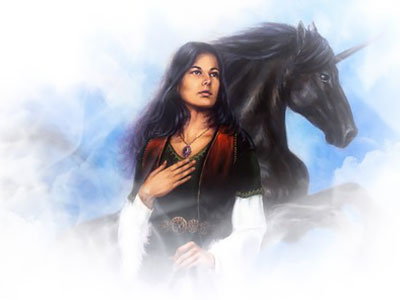 The Isle of Avalon is a mythical place of healing, psychic learning, crafting, and the life and times of King Arthur. Figures such as Morgan Le Fay, King Arthur and Merlin the Magician are just a few legendary names associated with this Holy Isle. Though no longer here in the physical world, Avalon is still accessible through the inner worlds by way of  meditation or immrama, an Irish-Welsh word meaning 'spiritual journey on the astral plane.'
Avalon was known as training ground for priestesses who dedicated their life to spirituality, and to the Great Mother Goddess. These women trained in the arts of clairvoyance, herbalism, weaving and devotion to the Divine feminine. Read the rest of this entry »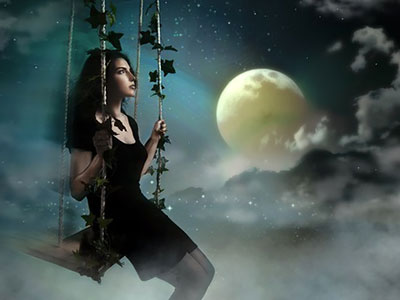 The Moon has always been a mysterious thing to me. I look at it and I feel a sense of comfort, and a sense of wonder. Do you also stare in wonder at the Moon sometimes? Then this blog post is for you.
I am not a Wiccan. However, I do like to take advantage of what God has given us to use in our lives. And I believe we can use the power of the Moon.
Ken Biles of Cyber Witchcraft explains how all people are affected by the Moon. First responders in emergency services will most likely tell you that things can get a little unusual around the time of a Full Moon. This is a truism without scientific proof. Read the rest of this entry »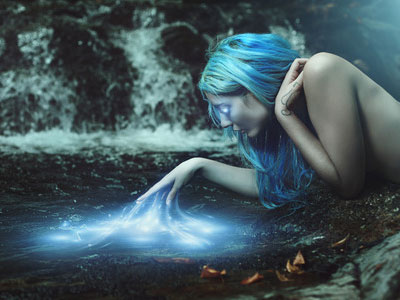 One of the quaintest concepts, that seemed to captivate imaginations around the turn of the 18th century, were the elements and their embodiments in the form of Elemental Spirits. These beings were the personification of the Classical elements of Earth, Water, Air and Fire.
In the Middle Ages, great attention was given to these four elements in terms of diagnosis, such as the Choleric being linked to the Earth, which would be thus be linked to Taurus. The Phlegmatic was linked to the water element, or Pisces, which often would diagnose lung disorders, thus the word origin for phlegm. Read the rest of this entry »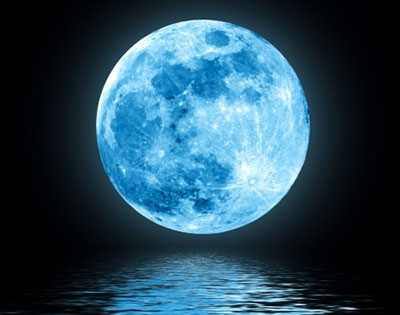 Today's August Full Moon is traditionally known by many names in different cultures. The Native Americans call it the Sturgeon Moon or Green Corn Moon, and some tribes also know it as the Red Moon.
In the Northern Hemisphere the August moon signifies that Earth's bounty is fully matured and ready for harvest. Wiccans and Neo-Pagans therefore often refer to it as the Wort Moon. Wort is an old-fashioned term for "plant" or "herb."
My favorite Moon legend is the story "Moon Waters" which originates from Colombia.
Many, many years ago there lived a man named Bochica who was highly honored among his people. Bochica was a very wise man and taught his people how to build sturdy homes to protect them from harsh weather, and how to plant fields and nurture them, so they would be able to reap the crops to sustain them until the next harvest. Read the rest of this entry »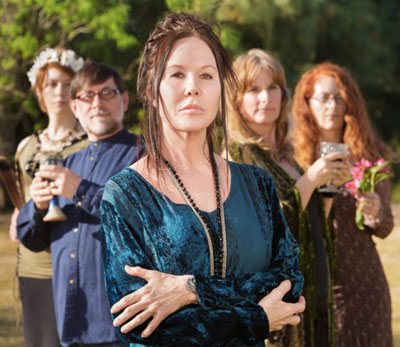 The modern stereotype of a witch is that she is an ugly, old woman with a hooked nose and pointed hat, riding a broomstick or stirring up a witches brew in a huge pot. In truth a witch is someone who practices magic as part of their religion or spiritual belief system, such as Wicca or Neo-paganism.
Witches worship nature and love the Earth; they do not worship Satan. That is a myth, just as much as the idea that witches are ugly and scary. Witches are beautiful and do no harm. They believe in the rule of three, understanding that everything we do comes back to us threefold.
The more we destroy the Earth, the more we destroy ourselves. A witch's purpose is to save the Earth. Witches relish their wild nature and align themselves with the cycles of the earth and the phases of the Moon and the stars. Read the rest of this entry »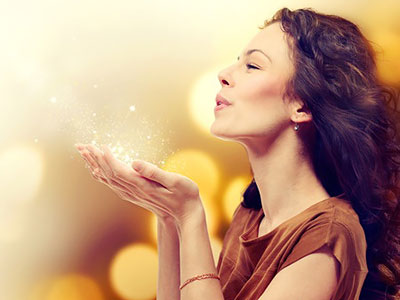 What does the word manifestation mean to you? Perhaps it conjures up images of those witches and wizards you heard about in fairy stories when you were little? I suppose for a lot of people it does.
Nevertheless, manifesting is a metaphysical art that can be mastered by all people. You do not need to be part of a select group or an adept in any way, shape or form. Anyone can put this inherent power to good use in their life.
However, before you attempt to change your life for the better by implementing the art of manifestation, there are a few things that need to be borne in mind first. Read the rest of this entry »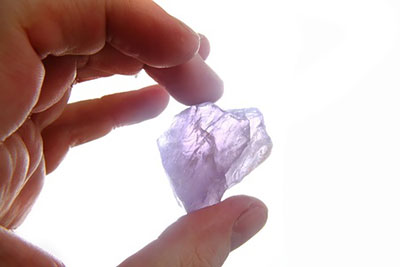 Are you interested in using crystals and gemstones in your magical workings? There are hundreds of stones to choose from, but which ones you choose will ultimately depend on your intent. Always select crystals and gemstones for use based upon their  attributes, and you won't go wrong.
I love to use amethyst. It is my birthstone and is also the 6th anniversary stone. Amethyst is a form of quartz crystal, and appears in a wide range of purple and violet colors. My favorite color is the deep purple variety.
Amethyst is associated with the element of water, and  it is also connected to the water signs of Pisces and Aquarius. One can use amethyst in healing rituals related to treating depression or anxiety, mood disorders, and to relieve stress. Read the rest of this entry »