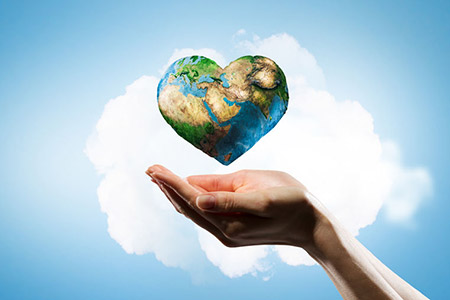 These are painful, difficult times. There is a lot of uncertainty in our world and it is so hard to see so many people suffering. However, there are also many beautiful, magical, heroic moments happening everywhere on the planet.
These moments of unity and love, occurring at the same time as so much hardship and pain is occurring, is what will matter most in the end. It is important during times like this to balance the darkness with the light. In today's post, I wish to therefore focus on some of these more uplifting, inspirational trends of recent weeks.
There is a man in Spain whose upstairs neighbor was in the hospital due to a Covid-19 infection. The man reached up high every night and fed the hospitalized man's dog on the balcony of his apartment, thus keeping the dog alive throughout the owner's hospitalization. Sometimes the smallest act of kindness can have the most lasting impact.
In some places, pet shelters have been emptying with more people recently adopting cats and dogs as companions. In the process more animals are being spared euthanasia and given good homes. Many people are now being comforted and loved by their new fur babies during a difficult time.
Nurses, doctors, truck drivers, janitors, grocery store workers and many other service workers are now being praised as heroes. There is a new appreciation for the important work they do. Some wealthy people have donating money, time and energy to feed people and support the unemployed.