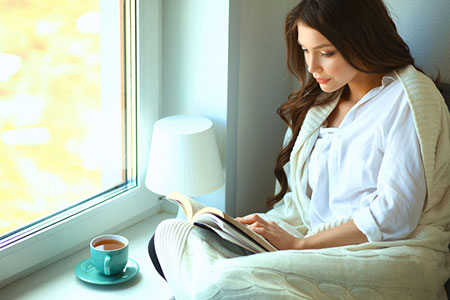 Empaths are givers first and foremost. Loyal, sometimes to a fault, and fiercely protective of those they care about… moving at lightning speed whenever called upon.
So, when I say to an empath that it may be time to put themselves first, the response is often mixed. But, if putting yourself first seems too selfish or too difficult, try something simpler: at least put yourself on an equal footing with those you love and care for.
For many sensitive and highly intuitive people, self-care must be an acquired behavior… and it's a big one. Empaths intend to be selfless, to help, heal and facilitate those they care about. Wonderful! But remember, if this is your goal, then begin with yourself. The stronger, healthier and happier you are then the more effective, nurturing and supportive you can be to those around you.
Putting yourself first doesn't mean that you are doing only what you want to do all the time, and it doesn't mean that you are suddenly going to ignore those you care about. What it does mean is making it a priority to take care of your own physical, mental, emotional and spiritual needs. This can be a tall order and quite the task for some empaths. Don't wait until you are in a meltdown… frustrated  and snapping at everything and everyone around you, with little or no provocation.