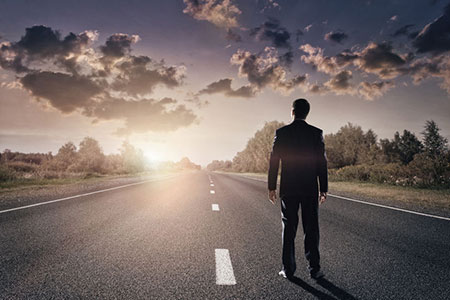 There is a time in our life for most of us when we have no choice but to start over. Many of us will have to start over after a relationship or marriage ends, a loved one or pet is lost, a friendship turns sour, or a career hits a dead end. And in these challenging moments you may well ask yourself, what do I do now?
As a psychic reader, working with many people over the years, I have seen some common mistakes people make in these times of their lives. The main misconception, I have found, is that many people believe their mistakes and failures are something negative or shameful.
The truth is every ending and new beginning is a learning experience. It is an opportunity to grow, if you approach them calmly with honesty. It is never a good idea in these situations to let your emotions get in the way.
Next time you face the challenges of a new beginning, try the following exercise. Before you start, get a notepad and pen. Next, take note of the 'rules' for this exercise.
1. You have to be willing to admit your part or role in what has happened.
2. You have to be completely honest with yourself, even if it hurts.
3. You have to approach this exercise from a third person perspective, so you can observe everything more clearly andobjectively.
4. This is not a blame game, or a pity party. There are no losers here, only winners.
Now, draw a vertical line on the page to create two columns. In one column write down all the negatives concerning what has happened, and in other all the positives. Be totally honest. Look at the situation as a bystander, and do your best to take all emotion out of it.