Posts Tagged 'life purpose'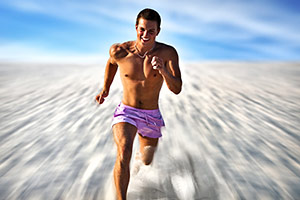 To become more, to expand, and to seek more complete expression is inherent in our human condition, because it is an innate quality we possess due to our original spiritual nature. 'Increasing' or 'becoming' is what drives the expansion of the entire Conscious Universe.
We are each of us a mirror reflection of the Universal Source; we are created in the image of the Divine. We are a perfect imprint of the magnificent Holographic Web of Consciousness. And because we are spiritual beings who reflect the Divine in physical form, we also possess the innate qualities of Divinity. We are self-aware and conscious; we have the capacity for reason, sentience, imagination and creative thought; we command creative freedom and the metaphysical power to manifest; and we have the capacity for complete self-actualization, individuation and transcendence. All these qualities are the expression of our inner Divinity, a direct reflection and extension of the Higher Self. Read the rest of this entry »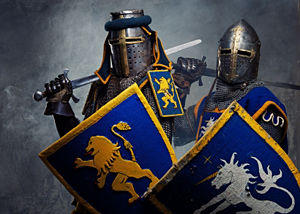 There is that pain again. Oh, yes, I am still sick to death of having it. However, since reading Many Lives, Many Masters by Dr. Brian Weiss, I handle that pain much better. That pain is part of what I call "my story." I can make up anything I want, or I can accept that I have not made it up; I have remembered it from a past life.
For me, that pain is the spot where I was run through with a sword from the right side of my body, at my waist, in my back and out the front of my body. I was a soldier, a male soldier in a blue, or grey, and yellow uniform. I have no idea where, because I was not famous or even outstanding with a sword, but I was dedicated. It is the ethical part I am certain of. I was fighting for something I totally believed in, and was, therefore, not afraid to die. I was with my friends, doing my job, and it was clear that this destiny was fine by me. Read the rest of this entry »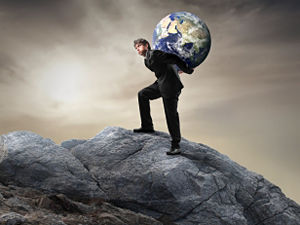 It is not true that we must live a challenging, tormented life to learn certain spiritual "lessons". Believing that we are here to "learn" is merely a justification that some folks offer to make sense of the bad things that sometimes happen to good people.
The irony is that those who choose to believe this myth will most likely have to face one trial and tribulation after the other, just as they expected. If someone's life is awash with "weeping and gnashing of teeth" it is often because they choose it to be so.
The hardship and suffering we see in this world is mostly man-made. Misery is something we inflict on ourselves, and each other. It is not of Spirit, Source or God. Read the rest of this entry »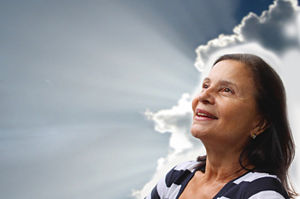 Spiritual teachers are doing a task to lend understanding about the psychic world. So often we choose to neglect paying attention to them. They come through with bands of energy that tell us if we are in the right place and on the right path.
Spirit guides are a source of a different type. Sometimes they are relatives who have passed over. Sometimes they are from a past life. How do we receive and recognize them? They come when our senses are at rest, such as when we are about to fall asleep, or when our walls are down and we are able to receive spiritual messages.
The tricky part is that we need to tune in. We must be open to internal flow; an integrated system of mind, body, soul and spirit. It is almost a sense of external becoming eternal. It may seem overwhelming, but we have to lean on our own understanding. Read the rest of this entry »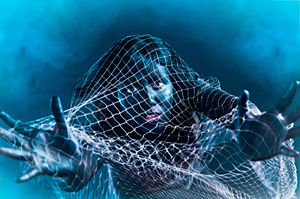 Have you been asking for the same thing from your guides for years? Has True Love been on your "Universe To-Do List" for as long as you can remember? Are you still struggling with your finances?
You work with your Angels. You've consulted psychics – who all tell you it's coming. And you've read about The Law of Attraction. So, what gives? Why isn't your Heart's Desire here yet?
I hear this question time and again from clients and I have even experienced it in my own life. So, if this is happening to you, you are not alone. And no your intuition is not broken and your guides are not ignoring you! There are many factors involved in manifestation and the Angels wanted to share a few words of wisdom with those of you feeling frustrated with the lack of results in your life. Read the rest of this entry »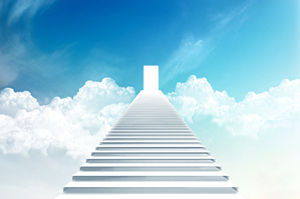 Death is a transformation period of the soul. When you take off the coat of your physical body you will put on a new coat which is your spirit body. The spirit body is the vessel though which we continue to have experiences and learn in the afterlife.
The spiritual planes in the afterlife are a ladder of consciousness that you can climb as you reach higher states of spiritual awareness. The plane in which you are in the spirit world will depend on your level of spiritual development.
The astral plane is a place where you can view all of your past life lessons. It is also a plane for healing.
The causal plane is where you can connect to the wisdom of your soul, to know your true purpose. Read the rest of this entry »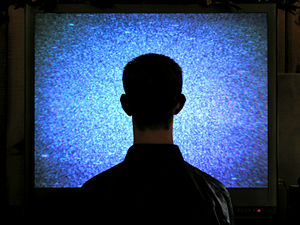 What we think, and what we believe, is what we become. We create our own reality. Constantly exposing yourself to popular culture and the mass media will ultimately shape your reality tunnel in ways that are not necessarily conducive to achieving your Soul Purpose and Life Calling. Modern society has generally 'lost the plot'. Slavishly following its false gods and idols makes no sense in a spiritually aware life.
The same holds true for toxic relationships, and people in your life who consistently indulge in negativity, cynicism, prejudice, fear-mongering, pessimism, and hatred. But have no illusions – the opposite extreme is just as noxious. Be equally cautious of those who deem themselves spiritually superior or 'holier-than-thou'. Be wary of the well-meaning souls who profess themselves to be paragons of unconditional love and light, or who claim they have attained perfect insight into all the mysteries of the Universe. Read the rest of this entry »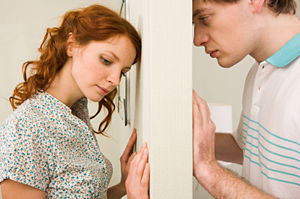 I just finished reading an amazing book called Cloud Atlas by David Mitchell. It has also recently been made into a movie starring Tom Hanks and Halle Berry. Through the many twisting themes and plot devices utilized in this book one stood out most clearly to me, and it got me thinking about the concept of reincarnation and incompletion, and completion of our life energy.
The road of life is long and ever changing. Whatever you feel you are in right now, will change. It may not change overnight or within a month, but it will eventually change. The more we can get into this energy as opposed to being in the energy of resisting what is happening to us, the more completely our circumstances will transform for the better, with little to no effort on our part.
Rarely do we know how the outcome of circumstances will and should play out for the highest good. We must admit to ourselves that we have a biased way of wanting everything to work out, and that at times, this may not be in the best interest for all parties involved, or even ourselves, on a soul level. Read the rest of this entry »