justice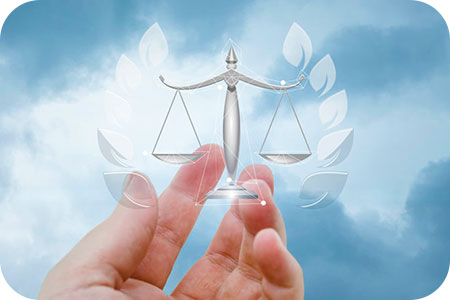 Often referred to as the Angel of Justice, the name Raguel actually means 'Friend of God.' However, Archangel Raguel is considered to be the overseer of not only justice, but also of fairness, harmony and redemption. It is his job to see that God's will is done on both Earth and in Heaven. Furthermore, he wants you to have the best earthly experience possible. Here's how to recognize when he is around.
Order In Chaos
Do you feel that your life is a little chaotic at the moment or not 'in flow?' Should this be the case, then you may well find that new ideas of how to turn chaos into calm, and thus bring a sense of order into your life, may pop into your head courtesy of Archangel Raguel himself.
Raguel is the leader of a band of angels otherwise known as The Principalities.  This group of heavenly beings are known to assist others in the creation of order in their lives. They often do so by recommending spiritual practices, such as meditation, prayer, reading religious texts, connecting with nature on a daily basis, helping those in need, and attending places of worship – all of which would help them grow closer to God. Furthermore, when necessary, they may offer this type of advice to you.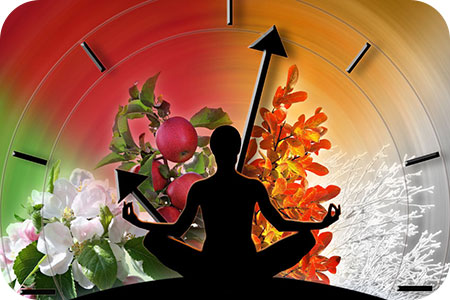 The Wheel of the Year is turning again after last month's Autumn Equinox in the Northern Hemisphere and Spring Equinox in the Southern Hemisphere. One can now feel a shift in the air. In both of these seasons I usually feel this change in my body, along with emotions of hope and excitement.
One of my favorite movies to watch again as Autumn approaches is, You've Got Mail. Yes, I'm a romantic. To quote the film, "Don't you love New York in the Fall? It makes me want to buy school supplies. I would send you a bouquet of newly-sharpened pencils if I knew your name and address. On the other hand, this not knowing has its charms."
In Astrology, most of the planets are now direct again, or moving forward, with the exception of Uranus and Neptune, and we are clear of Mercury Retrograde until mid-November. And Mars is getting back up to speed;, helping with the forward movement.