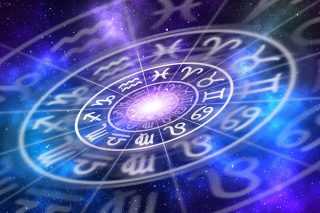 We've got a full parade of planetary aspects going on this week, including the Sagittarius New Moon Solar Eclipse, as well as Venus, Saturn, Jupiter and Mercury all changing signs. The Sagittarius New Moon Solar Eclipse greets us first this morning, kicking off a new six-month cycle of renewed focus, new beginnings and unexpected opportunities.
This is a powerful time to set new intentions for manifestations of abundance in your life. Sagittarius is all about justice, fairness and light-hearted fun, perfect for the holidays and New Year that is just around the corner. We may soon find ourselves immersed in speculating about what to expect from 2021, but first, there's the holiday celebrations to contend with!
Venus moves into Sagittarius tomorrow, amplifying the holidays and social interaction. Saturn moves into Aquarius on Wednesday, urging us to break free of tradition or restrictions, and to do more of our own thing over the next six months. Jupiter will join Saturn in Aquarius on Saturday, followed by Mercury entering a more grounded Capricorn on Sunday. With all these astrological shifts occurring in one week, we can be certain that change, big change, is coming our way, heralding a promising start to the coming New Year!