infidelity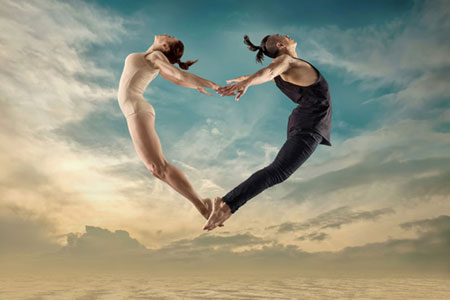 Romantic relationships, who needs them? The truth is, we all do. Who can be involved in them authentically? Well, now we are immediately reminded just how wonderfully fragile and caustic the combination of two energetic egos can display themselves in these unions. Fragile in the sense that we usually do not see or appreciate what is right there before our eyes. And caustic, because we take things way too personally.
Our conditioned brains are so accustomed to looking for problems! Bad idea. An outright orgasmic, orchestrated gathering can take place in the most intimate of relationships. But, unfortunately, we too often have our sights set on something 'better' over the shoulder of our partner.
What is it we are searching for? How did we lose interest, when just a moment ago our mate made our heart throbbing and our knees wobbling? The problems begins when we set up an idea of what we expect from the other. Yes, we expect the other to fulfill something in us we believe we do not possess.
Truth be known: humans are driven by lack and fear. We are also constantly steering away from pain and striving toward pleasure. When the object of our foremost desire begins to dwindle in the pleasure-seeking particular department, it is only because we have set up unattainable, exclusionary, illusion-drenched goal for the partner to master.
We are no longer satisfied with the mere act of them jumping over four foot hurdles. We want them to scale even taller buildings, or soar into the skies carrying a banner which reads: I will fulfill your every need and desire! Impossible. Nobody can do that. Furthermore, who would really want to do that much?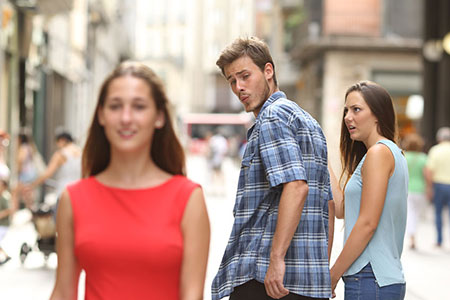 I have been asked if psychics ever get cheated on, since we can perceive other's intentions and foresee future events. Unfortunately, the answer is yes. And there are several reasons for this. But I can only speak for myself on this issue. I don't know for sure about other psychics, but for me it is difficult to foresee my own future.
I don't believe anyone enters a relationship with the intention of becoming the victim of cheating, but people and circumstances change over time. People grow apart. Someone who was devoted in the beginning may not be as loyal later on.
Now, this doesn't mean that the signs weren't there and they were ignored. I often try to see the best in people and I tend to ignore the negative stuff. Even when it's screaming at me.
As a psychic, being in a situation where my partner is cheating is beyond painful. I often know what he is going to do, before he does it. I know what he is doing, when he is doing it. And, at times, I am more or less forced to 'watch' it all happen due to flashes of clairvoyant vision.
People have a tendency to be unfaithful in their thinking weeks, or even months, before actually acting upon their impulses. They begin the process by seeking out new romantic partners. Or, having secret conversations with a potential lover. Or, even searching their current partner's emails and messages looking for evidence of infidelity, so they can justify their own unfaithful behavior.
Sometimes the cheater becomes suspicious, or even paranoid, of everything their partner does and says. They refuse to believe anything that is said. Because, they, themselves cannot be trusted. Therefore, it is impossible for them to trust anyone else, or their motives. Typically, a guilty conscience is expressed as suspicion and false accusations of another, and a clear indication of someone's own infidelity.