infidelity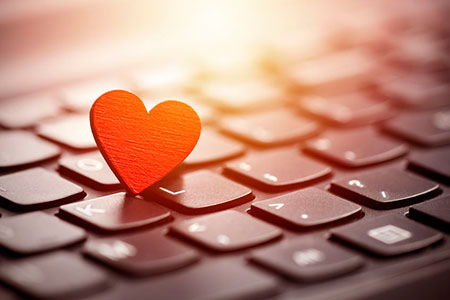 I have personally found over many years of falling in love myself and having been in both good and bad relationships, as well as doing love and relationship readings for thousands of clients all over the world, that romantic love is more about personal soul growth, spiritual evolution and enlightenment than anything else. I find that only once we have learned certain life lessons and spiritual insights, especially with regards self-love, are we truly ready and able to love others unconditionally. Only then you can truly love someone one else, and have them love you equally in return. When this finally happens it is a lovely thing indeed, but in today's world it is becoming be a rare thing.
Having a tight-knit, loving family or a lasting romantic relationship has become almost 'abnormal' in our modern world. In my view technology has been hindering us more than it is helping. The many social media platforms and dating apps we use these days has made love and romance even more complicated. These social networking sites have also created many new problems in long-term relationships and marriages, and I have witnessed it destroying many good relationships.
For example, too many of folks are curious about their ex-partners, because they now have more access to 'stalking' others. Some even want to reunite with their ex, who has married someone else in the meantime. Social media offers them an easy way to renew contact and often leads to trouble. Don't get me wrong, technology is a great thing if used properly, but sometimes it can be also be too convenient and intrusive in other people's lives.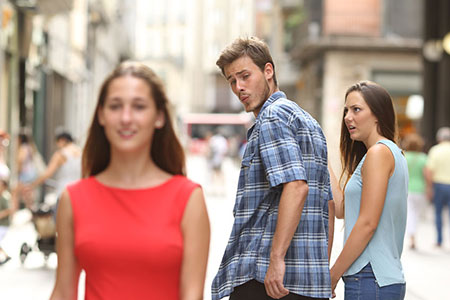 I have been asked if psychics ever get cheated on, since we can perceive other's intentions and foresee future events. Unfortunately, the answer is yes. And there are several reasons for this. But I can only speak for myself on this issue. I don't know for sure about other psychics, but for me it is difficult to foresee my own future.
I don't believe anyone enters a relationship with the intention of becoming the victim of cheating, but people and circumstances change over time. People grow apart. Someone who was devoted in the beginning may not be as loyal later on.
Now, this doesn't mean that the signs weren't there and they were ignored. I often try to see the best in people and I tend to ignore the negative stuff. Even when it's screaming at me.
As a psychic, being in a situation where my partner is cheating is beyond painful. I often know what he is going to do, before he does it. I know what he is doing, when he is doing it. And, at times, I am more or less forced to 'watch' it all happen due to flashes of clairvoyant vision.
People have a tendency to be unfaithful in their thinking weeks, or even months, before actually acting upon their impulses. They begin the process by seeking out new romantic partners. Or, having secret conversations with a potential lover. Or, even searching their current partner's emails and messages looking for evidence of infidelity, so they can justify their own unfaithful behavior.
Sometimes the cheater becomes suspicious, or even paranoid, of everything their partner does and says. They refuse to believe anything that is said. Because, they, themselves cannot be trusted. Therefore, it is impossible for them to trust anyone else, or their motives. Typically, a guilty conscience is expressed as suspicion and false accusations of another, and a clear indication of someone's own infidelity.