Archive for the 'Reincarnation / Past Lives' Category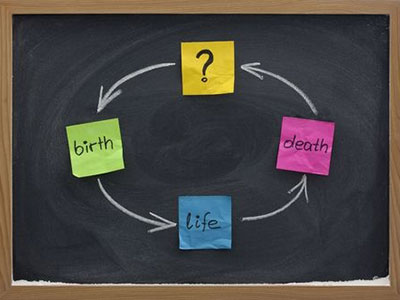 Reincarnation comes from the Hindu-Buddhist philosophy of soul transmigration. This is the concept of a soul moving from body to body, from one lifetime to the next. The term reincarnation comes from Latin meaning "to be made flesh again."
Reincarnation is believed to be determined by the quality of the life that you led in the previous body. If you led a good life the results in rebirth will be a higher quality form. If you led a bad life your rebirth will be into a lower quality form.
If you are familiar with the concept karma, then you know the Law of Karma states that good deeds are rewarded and bad deeds are punished. Karma teaches that the soul should progress and become one with the universe. Reincarnation teaches that everything is God, and God is everything. Read the rest of this entry »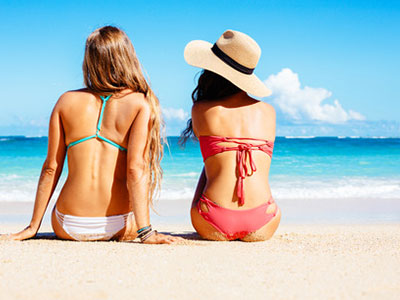 It is so very cool what miracles can happen when we take the time to relax and become aware of our surroundings, and our psychic antenna is open to connect with those who are on the same frequency.
I was at the beach over the summer, sitting on my beach towel in a deeply blissful, meditative state of mind. I had my umbrella set up, and a cooler with some water and healthy snacks – totally prepared for a relaxing day of doing absolutely nothing!
I took some deep breaths and looked out over the horizon, and focused on the waves. I was allowing whatever personal spiritual messages might come to my awareness. I was very much connected to what spirit was wanting me to know. Whatever is meant to happen will happen, but only in Divine Timing. We can never force anything, but all good things do indeed come to those who relax and allow the ebb and flow to reveal everything in perfect timing.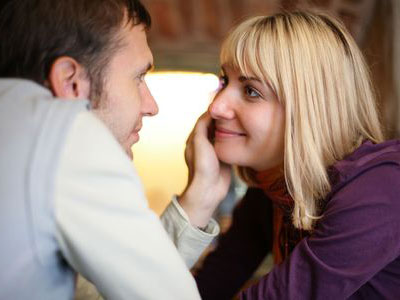 Have you ever met someone who you just felt were from the same soul group as yourself? Sometimes we look into the eyes of a stranger and feel a very strong connection. It could be a very awkward feeling, especially when you are not expecting it.
Yes, we do connect with those who are kindred spirits. You feel that you know that person, and most likely you do. You know that person because your memory of them is recorded in your cell memory.
We have had many past lives and sometimes we find we are incarnated in the same soul group as that person. We sometimes connect with them briefly, for only a few minutes. Sometimes we see them every day at work, at school. Some are our teacher in some way shape or form. Read the rest of this entry »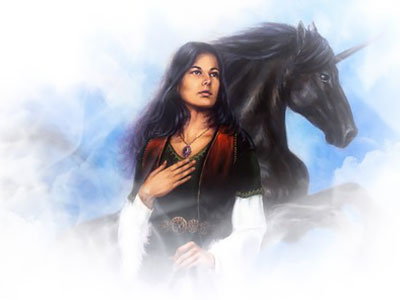 The Isle of Avalon is a mythical place of healing, psychic learning, crafting, and the life and times of King Arthur. Figures such as Morgan Le Fay, King Arthur and Merlin the Magician are just a few legendary names associated with this Holy Isle. Though no longer here in the physical world, Avalon is still accessible through the inner worlds by way of  meditation or immrama, an Irish-Welsh word meaning 'spiritual journey on the astral plane.'
Avalon was known as training ground for priestesses who dedicated their life to spirituality, and to the Great Mother Goddess. These women trained in the arts of clairvoyance, herbalism, weaving and devotion to the Divine feminine. Read the rest of this entry »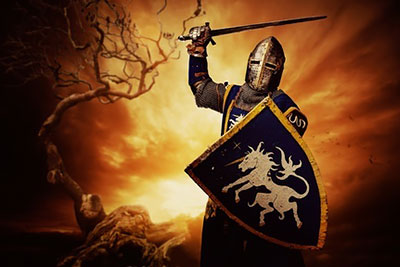 Have you ever felt inextricably drawn to visit a foreign country? Do you have a desire to learn about a certain culture or period in history that intrigues you? Are you fond of, or do you collect certain items or statues that represent a type of spiritual practice? Your interests alone can reveal so much about former lifetimes you've held on Earth, as well as other planets.
Reincarnation is a topic that has captivated people's attention both historically and in modern times. There are so many documentaries and articles available that provide unbelievable evidence from people who've experienced past life memories.  Some of which that are most convincing are from children! Read the rest of this entry »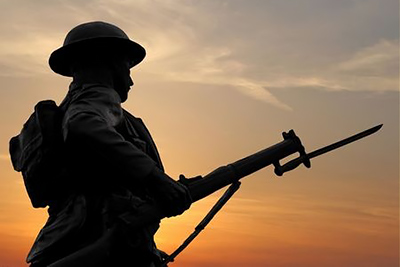 A few days ago my good friend Tom, whom I have known for a couple of years now, popped over for a visit – as he tends to do every now and again. Tom is quite smart and generally an all around nice, helpful person.
During the course of our conversations, Tom commented on the fact that although he is well into his 60's now, his life has been somewhat dull and uneventful. He cannot understand why things for him appear to be always so bland and unexciting.
After a few probing questions on my part it soon became apparent that Tom had never really established any goals for himself and did not have any particular vision in mind for his future. There was never any thought of wealth or riches, aside from the fact he shared the hope of many of one day winning a lottery. He is just one of those individuals who believe that somehow the world would open up for him and life would take on a whole new meaning without any input from him. Read the rest of this entry »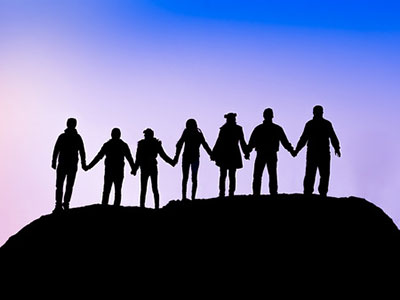 When we hear the term 'soulmate,' we usually think of romance. But did you know you have an entire soul family here on Earth? Who are these people, and how do we find them?
Your soul family are those people you've probably known over many lifetimes, and whose auras and experiences are similar to your own. When you meet one, you may find yourself drawn to him or her, even if there are differences in background, age, or culture.
As with all good friends, a soul family member will instinctively understand and support you. When you meet for the first time, you might have a conversation that lasts for hours. And you'll always be happy to see them, even on your worst days. It's almost like being in love, but purely platonic…though you might wish you could marry the person, even when they're not your preferred romantic gender. Read the rest of this entry »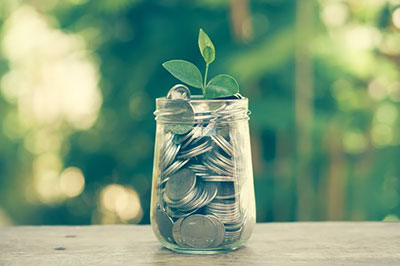 I have been receiving many calls from clients who are struggling with finances and employment. They get something then lose it, or they have others sabotaging their jobs or reputation. If this is a re-occurring problem in your life, it is a good idea to look at your money karma.
Not all people who go through this have 'bad' money karma, but some do. We are on this planet with others and our world and karma gets entangled with others. Many people have issues with money, and their abuse and view of money easily bleeds over into our lives. Read the rest of this entry »