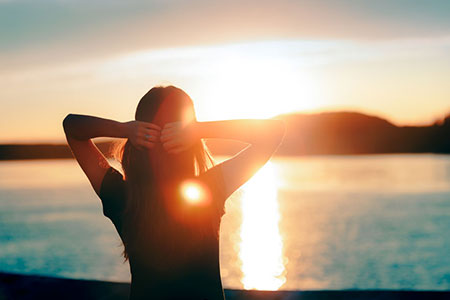 Have you been wanting something to happen in your life for so long and so strongly – like a proposal from your boyfriend or to purchase a new home – but you feel like it will never happen? You may want to consider the possibility that the Universe is throwing up blocks on these goals because it is not the right time for it to manifest. Never give up on your dreams.
If you think about your goal or wish as a puzzle, it becomes clear that the full picture cannot emerge until all of the pieces are in place. When the divine timing is right, you will be amazed at how perfectly and easily these pieces do fall into place!
Spending your energy on trying to control the process of manifesting can become very exhausting. You become stressed and anxious, wondering when you will ever be on the other side of achieving your goal. It is human nature to visualize your end result, which is a good way to continue the manifestation process, but be sure not to become too obsessive, or try to rush the process against what the Universe is delivering to you.
Slowing down and handing over control to the Universe can actually help your manifesting efforts. This not only align you better with what you are aiming to attract, but often also enables something to appear that's even more rewarding than what you were initially hoping to manifest.