Find Your Balance With Rest And Relaxation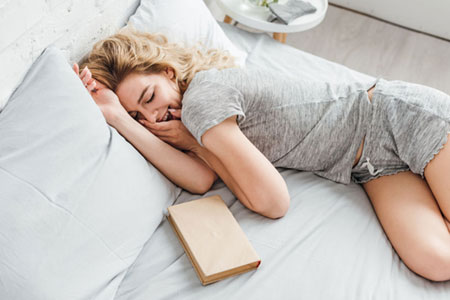 As I made my way into 2020, with great intentions and resolutions, I found that my life was full of busyness, obligations and a calendar quickly filling up. My 2020 vision board was filled with new goals and dreams, and my employer was eager to roll out new duties and processes to an already demanding workload.
I felt hopeful for all the things I wanted to accomplish, ready to take on all of the manifesting and challenges with gusto. Determined to find balance. But, as I look back over the past few weeks, I realize that I was reluctant to get going.
I began to cut corners in my new workout regime, and my meditation practice was not as frequent and strong as I knew it could be. I was not focused on my goals and felt myself burning out quickly in all tasks. My plate was full and the harder I tried, I had to admit, I was just not into it.
I have been feeling absolutely overwhelmed by the huge amount of work I needed to catch up on. My workout goal has only been making me more tired. As I procrastinated on the items on my 'to do list' and the commitments piled up, I actually felt more paralyzed than motivated.
Instead of trudging further through the process in a reluctant mood, I then chose to make an abrupt halt for a few days and simply rest. Just rest. Took a break. Time out. I cleared all of my commitments and turned off connection to all work items. I had no need to get out of my pajamas for a few days. I ordered takeout and let any dishes and laundry wait for a while.
Relax and refuse to let worry and stress rule your life. There is always a solution to every problem. Things will work out for you when you take time to relax, refresh, restore and recharge your soul ~ Lailah Gifty Akita
I could binge watch Gilmore Girls and catch up on some long overdue reading of the books piled on my nightstand. I took time to sit outside and connect with nature, and get some sun on my head (yes, in my pajamas, who cares what the neighbors think!).  No schedule and no stress, I found myself at peace and able to clear my head.
When we push ourselves so hard in one direction, it is just as important to find balance in the opposite, which is rest and relaxation. I found that this rest and self-care brought about more creativity, motivation and a clear view of what is important to me. So, when you are burning the candle at both ends, giving but not receiving, and breathing out, but not breathing in, remember that the Yin and Yang of life are inter-connected, and you must have both to be whole.

About The Author: Amy

Amy resides in Arizona, but through her extensive travels, she has accumulated much knowledge and love for other cultures. She is a member of the Southwest Tarot Readers Association and follows her local Arizona chapter of Astrology. Amy has been a featured guest on metaphysical radio shows, she's provided readings at conferences and corporate events, has delivered lectures on developing your own psychic abilities, and she has shared her expertise on Tarot and Astrology, having earned her certification in both disciplines. Amy grew up seeing orbs and feeling energies but brings over twenty years of practical experience to the table as an accurate Psychic, Tarot Reader, Astrologer and Medium. She has read for hundreds of clients, including one very high-profile crooner! She is always expanding her metaphysical tool belt, offering her clients many delights on her magical menu, including channeling, dream life interpretation, crystal healing, and past life exploration. If you'd like a powerful reading that will also empower you to lead a happier, more rewarding life, you can find Amy at PsychicAccess.com.