Finding Hope In A Scary World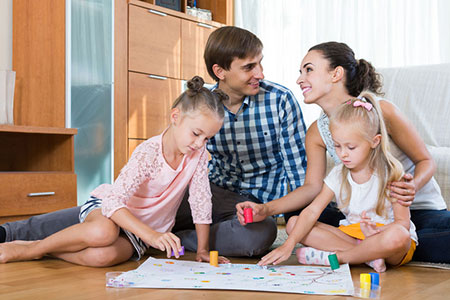 The recent events worldwide are terrifying and daunting for most of us. Due to the Covid-19 pandemic our world is not well, and we are all in need of courage, hope and healing.
We cannot control the entire world, or every aspect of our future, but we surely can choose how we react to what is happening to us, and to the world.
Although the world is scary right now, know that there are opportunities for personal and spiritual growth for all of us during this time. Consider the following to make the most of the current circumstances.
Mindfulness
Take a deep breath. Hold it. The release, and repeat. Cultivating a calm, hopeful approach to the challenges we will encounter over the next several months, will bring you peace as you navigate through this time.
Take some time every day to find your calm place within, where you can focus on hope and inner peace. Meditate and calm your fears. Spend some time in your 'happy place.'
Hope can be a powerful force. Maybe there's no actual magic in it, but when you know what you hope for most and hold it like a light within you, you can make things happen, almost like magic ~ Laini Taylor
Family
Consider the fact that you are now able to have more family time, for example. Family dinners, maybe a walk with your kids, a long phone call to an old friend. Our super busy lives are suddenly being slowed and it is a great time to reflect on that which is most important to you and your loved ones.
A board game, a movie night, home-bakes cookies, or a chance to clean out clutter, are all so meaningful right now, as we reflect on the bigger picture and realign our priorities.
Kindness
Be kind to those in need. Your elderly family members, your neighbor who lives alone, the homeless person in your neighborhood. Could they use a remote 'check-in? Maybe you have essential items or food to share that they are desperately in need of?
Send people you have lost contact with a message to let them know you are still thinking of them. Giving to others at this time can be a blessing to you in return.
Nature
Find a new appreciation for the natural world. Whether you have a garden at home, or just some plants on your apartment balcony, or even just an open window letting the sunlight in… make an effort to reconnect with Mother Nature and rejoice in the all of the healing she is receiving during this time.
Spring is here and for the first time in decades, pollution is actually diminishing! Oceans are clearing up. Wildlife is benefiting during this time. There is great healing for all of us to be received from this.
You will not always be able to solve all of the world's problems at once but don't ever underestimate the importance you can have because history has shown us that courage can be contagious and hope can take on a life of its own ~ Michelle Obama
Community
The world is in essence 'hitting the brakes.' Commerce has slowed down. People are connecting more, be it remotely or via social networks. A collective focus is in place to beat this pandemic, while the entire human race is rooting for the exact same things at the exact same time. This is highly unprecedented!
Our collective positive energy and a hopeful mindset will reverberate across the globe, and we will prevail and be stronger when this subsides. I feel hope when I focus on this. A greater power is at work and we need to respect and abide with what our contribution can be in all of this. Recognizing the goodness in humanity and those working to correct this pandemic is a beautiful challenge for humanity.
This will be an ongoing struggle for all of us, so make a point of approaching all situations with a sense of calm and kindness. Any gesture, big or small can make you feel less alone in this moment. And remember, miracles happen every single day.

About The Author: Amy

Amy resides in Arizona, but through her extensive travels, she has accumulated much knowledge and love for other cultures. She is a member of the Southwest Tarot Readers Association and follows her local Arizona chapter of Astrology. Amy has been a featured guest on metaphysical radio shows, she's provided readings at conferences and corporate events, has delivered lectures on developing your own psychic abilities, and she has shared her expertise on Tarot and Astrology, having earned her certification in both disciplines. Amy grew up seeing orbs and feeling energies but brings over twenty years of practical experience to the table as an accurate Psychic, Tarot Reader, Astrologer and Medium. She has read for hundreds of clients, including one very high-profile crooner! She is always expanding her metaphysical tool belt, offering her clients many delights on her magical menu, including channeling, dream life interpretation, crystal healing, and past life exploration. If you'd like a powerful reading that will also empower you to lead a happier, more rewarding life, you can find Amy at PsychicAccess.com.