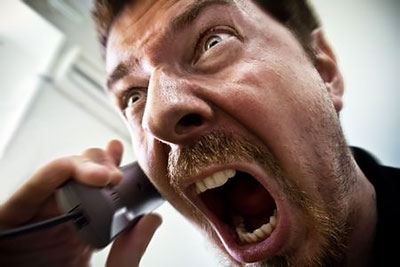 Parting with old emotions is difficult, but it is always followed with a happier you. To focus and work in the present to release those outworn emotions, is to fully accept your role in the creation of your life.
Negative feelings like anger are usually so emotionally charged from past situations that they become deeply embedded in our psyche, right down to the very core of our brain synapses. When we are fighting or indulging in negative emotion, we often don't realize that we are overreacting, until after the damage is done. Then we stand alone and lonely among the destruction of our words, intentions and actions. To add insult to injury, we then sometimes look back and cover our eyes in denial, blaming others for our behavior. This way a lonely life will only become even more lonely. Read more »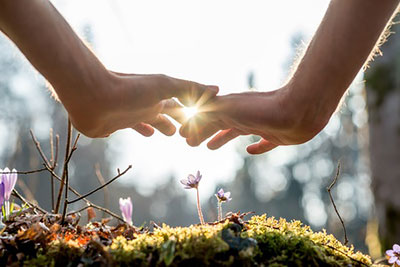 Psychometry is a method of divination in which the psychic or medium reads the energy vibration of objects and divining from it visions or impressions associated with the object. These impressions are individual to the psychometrist or clairtangent psychic, who may either see, feel, hear, or taste according to their own psychic gift.
Often when a psychic is consulted in a missing person's case a piece of clothing or personal belonging of the person is presented to them. This often proves helpful in the investigation. Jewelry, especially those made of conducting metals like gold, silver or copper, are the easiest for the psychometrist to read, because it has been close to the wearer. Read more »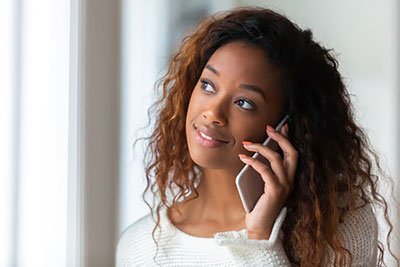 Preparing yourself appropriately for a psychic reading will help to clear the "cobwebs" away, so you can get the most out of the session.
Before your reading, choose a quiet place where you will feel relaxed and can be alone, free from distractions. Next, make yourself feel comfortable and focused with a little ritual. For example, you could dim the lights, burn a bit of your favorite incense, or light a candle. You could simply sit in a room where you spend most of your time at home, meditate, hold a rosary, or your favorite crystal.
Breathe and relax. Relax your hands. Think about your issues, and formulate the questions that you want to ask the psychic. Try to be as specific as possible. When you ask your question, your psychic will be able to tune into your energies much more clearly. Read more »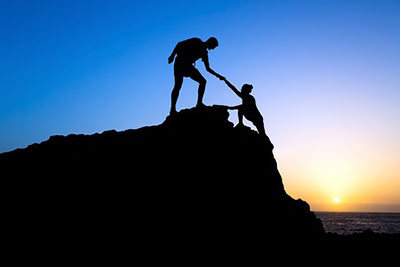 At some point in our lives we all cross paths with an individual who has a more profound effect on us than anybody else ever will. Sometimes these memorable encounters are due to something someone said at a critical phase in our lives, and their words then echo on in the years ahead. Or it may be a kindness someone shows us unexpectedly.
Such was the effect of a fascinating man I met more than 20 years ago. Paul is an esoteric counselor and I studied palmistry with him, as well as having past life regression under his supervision. The past lives revealed during our sessions had a big influence on me to this day. They are as crystal clear as when I was regressed by him over two decades ago. Read more »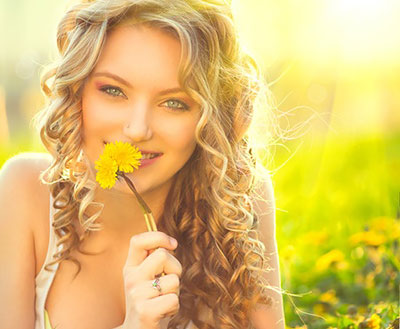 In the northern hemisphere the Spring season is now heralding warmer weather and new growth after a long, dark winter. With the blossoms that bring the promise of luscious foliage come the thoughts of new beginnings and infinite possibilities.
Every day you have the opportunity to create your own personal Spring. Yesterday has passed and tomorrow is but a thought. Today counts. This is the day over which you can have some control. This is the day wherein you can make commitments, keep promises and deliver expected results. Today is the day that you can help one another toward success. Today is the day that you can promote love and healing. Today is the day to listen, express empathy and support others. Today is the day you can be true to yourself. Today is the day wherein love triumphs. Read more »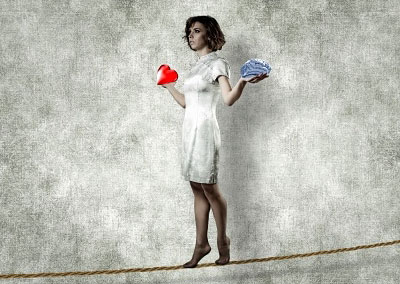 Psychosocial balance is tricky for the empath. It requires managing expectations, checking our reactions and emotions, and most especially setting boundaries. Because it is so easy for us to link into the feelings and emotions of those around us, empaths often forget that others may not respond in kind.
For the empath it's all about balancing your intuitive gifts with your expectations, and finally your responses. Work, friendships, relationships, all the things that encompass our daily lives, require vigilance to ensure that balance is maintained, or chaos will ensue.
For the Type A empath, jobs, friendships and relationships can end very abruptly with major repercussions. The more assertive empath tends to have the motto of "do unto others before they do unto you." They will leave a job, a relationship or a friendship at the drop of a hat. The more subdued, timid empath tends to stay in miserable job situations, one-sided friendships, and sometimes downright abusive intimate relationships. Read more »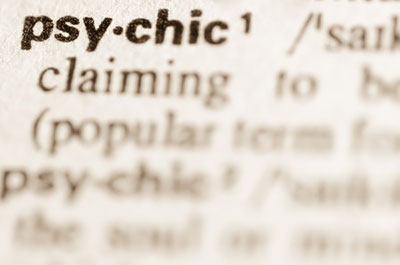 In our line of business it is much too easy to get caught in the trap of being told that the work psychics are doing is disingenuous or insincere, or worse.
Yet, with the trail of live commentary on the Internet and the feedback system on websites, a lot of fraud has been prevented and eliminated in recent years. Most of our clients usually come back to us, because we have a history and reputation for accuracy.
The realm of phone psychics is a deep world of intelligent, successful and curious women who love to talk, but often I have found them to be the most insightful friends and teachers I have had the pleasure to engage with. When we establish a relationship with a client we begin a mutual spiritual journey and an experience in trust. Read more »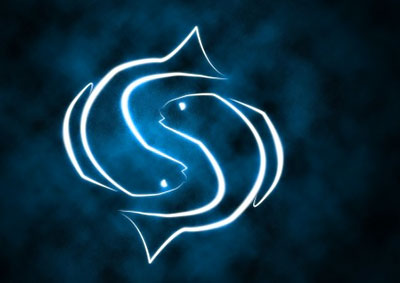 If you are born with the Moon in Pisces you may just have the best position of the moon in the natal chart. The moon in the sign of water gives you very strong intuition.
The Moon in Pisces sharpens our intuition, there may be some mystical moods and we become dreamy and romantic. When the moon is in Pisces, we may find ourselves believing in miracles, mysterious things, even the incomprehensible. We may feel more spiritually connected than normal. We become more affectionate and understanding, more sentimental and in tune to others' feelings. In the days of Pisces it is wise to go to museums, theater, exhibitions. You will appreciate it much more at this time. Read more »