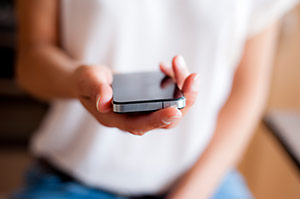 I had an inspirational moment recently when I was waiting at a traffic light. I had a fleeting impression that everyone around me was busy praying. Heads bowed in silent, solemn worship. Then I realized, they were all just looking down at their phones.
We've all heard the rumors about microchips being installed in people's hands, arms or foreheads. We are already doing it with our pets. Taking the next step to humans is not all that far-fetched.
There has also been many prophecies and predictions about this from a diverse spectrum of people, including spiritual leaders and conspiracy theorists. We have even heard it being called the "Mark of the Beast," as described in Revelations in the Bible. Read more »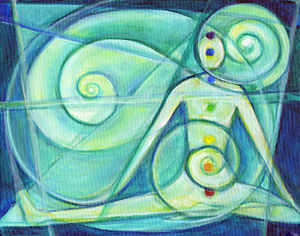 The second chakra, or Swadhisthana is located just under the navel. It is symbolized by a white lotus flower or crescent moon. The animal totem of the second chakra is the crocodile and the musical note that resonates with this chakra is "D".  This is considered the sacral chakra.
The color of the second chakra is orange. Foods to stimulate the second chakra include oranges, apricots, carrots, and cantaloupe.
Physically, Swadisthana governs reproduction, mentally it governs creativity, emotionally it governs joy, and spiritually it governs enthusiasm. This energy is also where we tap into our creativity and pleasure. It rules the reproductive organs and the corresponding gland is  the sexual endocrine glands. This chakra helps to balance our spirituality and sexuality, and is also the area in the body where we hold blockages relating to sexual trauma. Read more »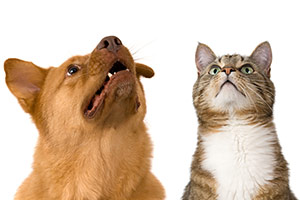 After writing about the missing slipper, and seeing my father in spirit, it seems like more paranormal stuff has been happening around me, including seeing a ghost and smelling odd perfumes. But why?
It's not like nothing like this has ever happened to me before. I had witnessed objects belonging to loved ones who have passed being replaced or moved around, or just disappear several times in the past. My latest ghostly encounter was something very different.
My wife and I has just arrived home, after a very long day running errands and going to the store to get some groceries. We were expecting a very cold spell, which was supposed to hit Ohio that day. It was supposed to last two days featuring below zero temperatures. Read more »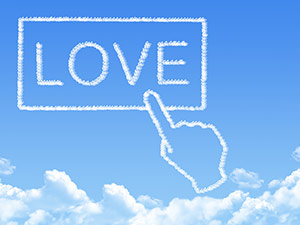 In most post-modern spiritual movements the Universal Law of Attraction is a widely known principle. The idea of leveraging this law to achieve goals is a commonplace discussion in many circles. There is also a repository of information related to this topic available online, with directives on how to successfully practice manifestation.
Even with this vast amount of information, many individuals misuse the Law, because of a lack of understanding. Individuals can experience common, yet avoidable pitfalls related to their manifestation practice, and therefore become frustrated and give up before they accomplish their goals. This is especially true with individuals desiring to attain better experiences in their love lives. Read more »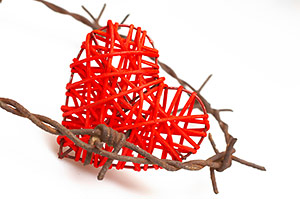 Many people get readings because they are in pain. Modern culture is often "anti-pain," making it impossible to find people to share with when one is in emotional, or psychic pain.
People often put on a positive face, because it is demanded by our modern culture. This effort of maintaining a false façade is exhausting, and we often see the collapse of the immune system from this effort.
This kind of energy depletion can often not be treated, because typically the person does not admit to doing this. Or sometimes, people who have been doing this for decades, have forgotten that they are in fact doing is doing this! Read more »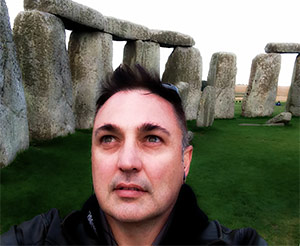 A radiant dusk was upon us when we reached the top of the concrete staircase. Emerging from below, our trivial conversation abruptly ceased. We were stunned into an instant, breathless, respectful silence. Before us rose the towering magnificence of Stonehenge… graceful and glimmering in the late Summer sunset!
Being so suddenly in the presence of the most famous prehistoric monument in Europe, was the most memorable moment of my entire journey. I had the privilege of being a member of a small private party on a special tour to this magical place. Our visit took place after hours, with special permission from the authorities.
The exclusive access we were granted enabled us to visit Stonehenge at sunset, and later under starlight, after the site was closed to the public. Most importantly, we had the unique privilege to enter into the inner circle, which is not accessible to day visitors. Read more »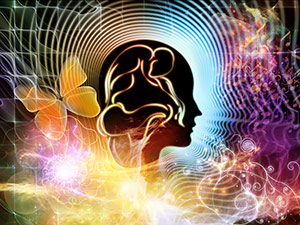 The Higher Self has taken on many names: Nirvana, Ascended State, Total Consciousness, and many more. But what does it really mean to be connected with our higher self?
As most of us only use a tiny fraction of our brain's potential, so do we also connect with a small piece of our inner spiritual selves. Modern science has shown us that there are infinite numbers of dimensions and countless invisible realms. And that is our higher self! It is the part of us that engages in the spiritual, unseen worlds.
When we are able to properly tap into this greatest part of ourselves, amazing things can happen. On a daily basis, we may, unaware, receive flashes of inspiration, creative bursts, lucid dreams, and knowing that something will happen. What we call "coincidence" or déjà vu is our higher self at work. We are not physical beings having spiritual experiences, but the opposite. All of us are capable of harnessing this powerful and dynamic energy. Read more »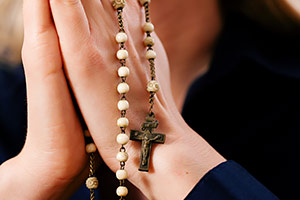 I look at so many people struggling, and so ready to get angry at the littlest things, so disconnected from the divine spark inside of them. I know a great tool to deal with this: I often pray the Rosary and thank God for all of the blessings in my life.
It really works for me. The promise of the Rosary is true, in that it will bring blessings into your life. It has brought so much goodness into mine.
I gave a friend, who is suffering from a horrible depression and feeling of incompleteness, a Rosary to pray. I found that she was happier after learning and praying the Rosary.
I wish I would have known about the Rosary many, many moons ago, but it's never too late to learn the Rosary and see what blessings it can bring into your life. It really works. Read more »