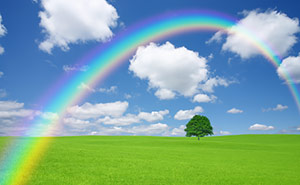 Oh boy, this wind and rain is not stopping. My heart feels so heavy. I need to go out and I need the sun to warm this cold broken heart. This seems a never ending day, a never ending pain.
But  after all this, I finally go outside to see, to look and there we go: a beautiful rainbow! I just felt like dancing under a rainbow, and here you are: the Majesty of the spectrum of colors and the huge arch delighting the big valley, reaching over the mountain and falling into the lake.
My eyes follow the unique mix of many shades, those colors sprayed all around, the order of the perfect rainbow. And then I look for the pot there at the end where the gold is supposed to be. It is nowhere to be seen, but it does not matter, for here here is the most beautiful thing the Creator can show us mere mortals. Read more »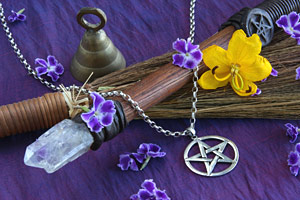 Like all living things, flowers and plants have unique personalities, wants and needs. Because they don't speak, it is easy to overlook them. They have auras and have been shown to possess memories.
Anyone thinking of practicing magic should become familiar with a variety of plants and flowers. It is also a good idea to have a few favorites around the house.
Flowers speak to us. There is a good reason celebrations from birth to death, and everything in between, are synonymous with flowers. If you don't know a Daisy from a Dogwood, here's a look at some of the more familiar blooms and what they magically  represent: Read more »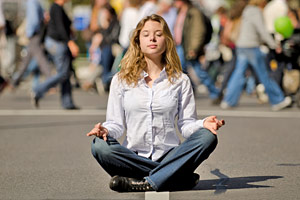 I love to meditate, I do it often. It's one of my favorite pass times. I also like to set an intention before meditating.  This afternoon my intention was to get a 'text message' from God, or rather an answer from God to a certain question.
My intention was to find out why Attention Deficit Disorder (ADD) is on the increase in our society. It's uncanny. These day I'm even hearing how teachers are being diagnosed with ADD, as well adults from all walks of life. I wanted to know why there seems to be such a prevalence of this disorder going on, including an array of prescription drugs to medicate it with. It just makes me sad, because I personally feel it's a symptom of our toxic, information-overloaded society. Read more »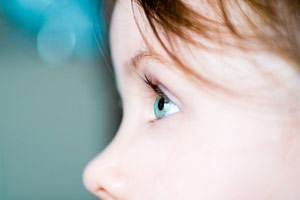 A young person with a psychic gift must be recognized early on, and nurtured in their development. If not, they may experience a lot of confusion and even trauma. Their gift must be seen and experienced as a blessing, not a curse.
My niece Rachel was one of the more fortunate. She clearly had a gift from a very tender age. When she was a little girl I would give my brother and sister in-law some time off by babysitting Rachel and her older sister. Every time I would go over to their house to watch the kids, Rachel didn't want me to read her normal children books. She would grab the family photo album and look specifically at old pictures of deceased family members. She would look at these photos with much interest and talk to the people in them as if they were sitting right in front of her. Read more »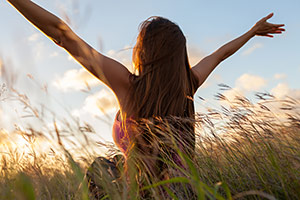 For as long as I can remember, I've heard terms like "The Law of Attraction" and "karma," or sayings like "What goes around, comes around" and "Birds of a feather flock together." I used to believe I understood the basics of these universal truths, namely that what you do comes back to you. But I have come to realize that there's so much more to this that is never truly explained in detail.
My journey for the last month or so has focused heavily on the Law of Attraction and how to really make this principle work for me. I was fortunate enough to encounter resources online that allowed me to study a wide variety of subjects from some of the greatest Law of Attraction teachers, and all this information slowly put things into perspective. Read more »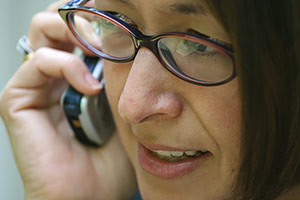 When a client calls for a psychic reading I make sure my mind and spirit are clear, so that the help they need is available to them through me in its purest form. In this state the depths of the soul of each client becomes clear to me immediately.
It's important to remember to build a good and trusting relationship with the psychic who reads for you, and to effectively seek out the answers you need. Each one of my clients are different with different needs and concerns. The trust I build with each of them keeps me focused on the person I am reading. I rely on my spirit guides and my spiritual teachers to come through during readings. This provides a powerful link and a promise to the client that the help they receive comes from the higher spiritual levels. It offers a sense of centering the heart with the spirit and the mind. Read more »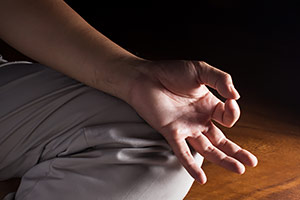 I often have clients ask me, during psychic readings or in Yoga class, how they can develop their own intuition?
It is generally accepted that meditation is one of the most effective and powerful methods to develop psychic ability and increase intuitive awareness.
I usually share with my clients and students a Kundalini Yoga meditation technique to stimulate the life nerve in the shoulder. This helps you tune into your own intuition and increase your psychic awareness.
In this exercise the arm is used as an antenna to pull in energy to the heart chakra, or fourth chakra, and the third eye, or sixth chakra. It is a powerful meditation for psychic development: Read more »
When we think in terms of wanting a soulmate or a deeper connection with the partner we currently have, it really does begin with loving yourself. I know that might sound simple, or cliché, but it is the truth.
And when you can take time to honor, and cherish, and love yourself you magnetize yourself and attract people to you. When you hate yourself: you hate the way you look, you hate your body, you criticize yourself constantly – it repels people.
So, if you are looking for love and wondering what you're doing wrong it's time to go inward; it's time to really take a deep assessment of how you truly feel about yourself. The most important person in this world is you. The sooner your realize this, the sooner more love will flow in your direction. You cannot expect others to love you if you do not love yourself. Read more »