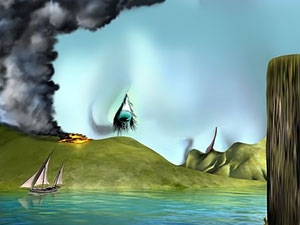 When I am out walking with my dogs, I often feel as if the upper part of my body is being stretched and I am eight feet tall. When this happens, I get a sense of peace that everything is just as it's meant to be, and that all will be well.
This past year or so, many customers have also shared with me how they too feel detached from their bodies as they go about their everyday lives. This does not just happen when they are having a conscious, or unconscious out-of-body experience.
Some teachings talk of how it is our very nature to constantly migrate away from our physical form, because we are actually omnipresent beings. My husband doesn't think I am on this planet very often anyway, and perhaps he is right. But I must be omnipresent in order to get my everyday chores done! Read more »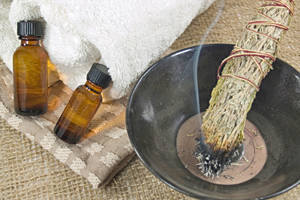 The ancient Native American art of smudging is a powerful way to clear the energy of a space or person. You can use the traditional dried herbs, or try the oils – it's ideal for those who are sensitive to smoke. Unfortunately, our modern lifestyle does not always allow for physical smudging using the herbs, but there is an alternative.
When I found myself once in a place where I was not able to smudge in the traditional way, my guides revealed to me the following mediation as a way to clear my space and mind using a smudging visualization. This is ideal when you don't have a smudge stick available or when you are in an area where you can't use it.
This meditation is a great to clear energy in your environment of anything you feel is negative, or doesn't serve you well. So try it next time the air feels heavy around you. Read more »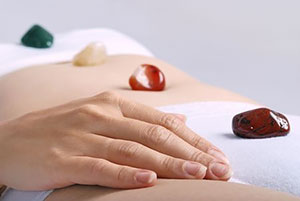 Stones and crystals have energetic properties to bring about balance within your energy body which is known as your chakra system.
The power of crystals are due to their resonant energy. Resonant energy is the vibrational quality of the things around us. Everything carries an energy signature, and the reason why crystals are quite popular in metaphysical practices is because the energy these crystals resonate is often at a higher frequency compared to other tools and esoteric objects. This is due to their unique matrixes and the minerals within each crystal.
Using crystals for energy healing is quite simple.  You can carry the crystals around with you, wear them as jewelry, and also use them in your spiritual practices such as meditation.  The best way to use the crystals is to set your intention, and then visualize the energy coming into alignment through the aid of the crystal. Read more »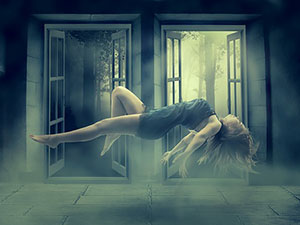 Every spiritual tradition and belief system has its concept of the world beyond ours: Nirvana, Asgard, Elysium. These are often associated with death and the afterlife, but that is only half the story. The truth is, we can explore these realms even while we are still alive.
Even without the millennia of spiritual tradition to back it up, modern science confirms the existence of many planes of existence. When we experience moments of déjà vu, the sensation of having felt or experienced something before, it's because we have! The infinite number of these realms means there are infinite number of other "uses" out there. So, how are we to make sense of this idea, and how can we put our psychic abilities to use? Read more »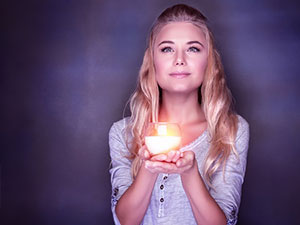 Prayer is the method we can use to petition our Source or Creator for our own highest good.  It is a way for us to communicate what we truly want within our situation, and align ourselves with the highest potential in any given situation.
There are many ways to pray, and one great way to begin a practice of prayer is to use prayers that have already been written down.
The following are three "power prayers" that I use in my own life.  I know that anyone who adopts these three prayers as a method for communicating their innate desires to the Divine will find what they seek. It is my prayer that each person reading this article will find the strategies that work best for his or her own journey on this planet. Read more »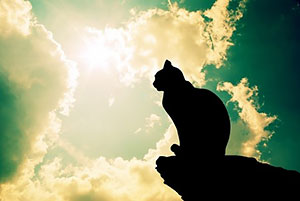 Everyone enjoys companionship in some way, shape or form. One of my favorite sources is the domestic cat. I believe those of us who are "owned by cats" will live longer than those who live without at least one cat in their life.
Think of their versatility: home defense against small varmints, free earthquake alarm, lap warming, purr therapy, and so much more. However, the main reason why I love my two cats so much is their silent gift of unconditional love. Cats are very ritualistic. They tend to come to you when you need them the most. It's almost like they can feel your energy, they just sense when you need a friend, and without a thought, they are there, to comfort, heal and love. When I go to bed every night, my cat always jumps up and sleeps near my head. Faithfully every night. Read more »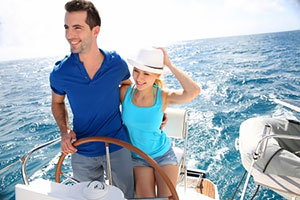 Understanding the concept of prosperity is just as important as pursuing prosperity. In the past several years I have had the opportunity to speak to some very wealthy clients. In discussing various topics with these individuals it is very clear that prosperity has nothing to do with the amount of wealth someone holds. Money is certainly an aspect of prosperity, but it does not bring about prosperity. For example, individuals who have sacrificed relationships and freedom for the sake of financial success are not individuals that I would consider prosperous.
Prosperity is not gauged through the amount of money in your bank account, but rather the conditions of your life. I define prosperity this way: it is the ability to find fulfillment in all areas of life. So here are the five strategies of prosperity thinking that I have found bring about prosperity and abundance. Read more »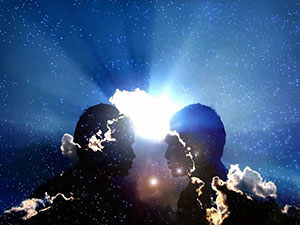 Channeled from The Collective by Sharon Michelle.
Q. Tell me about the Twin Flames and the purple light?
A. As Earth moves further into the Photon Belt, people are waking up. Because they are beginning to wake up, it will be easier now for them to find the romantic partner souls they are meant to be with at this time. They are beginning to manifest more of what they have been needing, so relationships will start coming together more. It will be easier to see clearly what one needs to do.
People will start gravitating to what and who they need in their lives. This will include places as many will decide to move to far-away places even though they have been happy where they have been for many years. As they change so do their desires, their dreams, and their motivations. The period coming will be known as a time of change. We are nearly there. Read more »