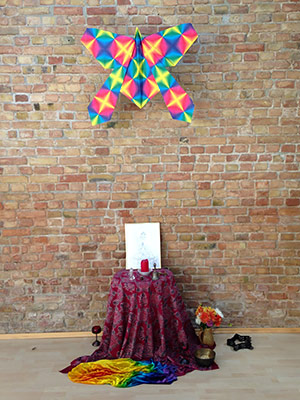 In my previous blog I shared the story of the sign I received from the ancient oracle during my visit to the Temple of Apollo at Delphi. Well, the magical presence of the butterfly totem did not end with my visit to Greece. In all of the other countries I was to visit on this particular European tour, I would encounter butterflies at every sacred site, and during special moments I shared with significant others.
The miracle continued when I arrived at a country inn in Gottsdorf, outside Berlin, Germany. This was to be the venue for a four day meditation seminar I was attending. The event was set to take place in a cozy Yoga studio attached to the small hotel.
The moment I entered this room, I noticed a small altar the seminar organizer had set up for the time we would be working in this space. The display was charming and colorful, but that was not what drew my attention. No, what struck me instantaneously was the large, vibrant butterfly hanging on the brick wall behind the altar.
Yes, indeed. I had received yet another mystical route marker along this personal odyssey into self-realization. This time the butterfly was not black and white, like the one who came to whisper in my ear at Delphi. Instead a brightly colored paper butterfly waved hello to me from above! It was like a psychedelic kaleidoscope reminiscent of the shapes one sometimes sees in sacred geometry art… or tie-died T-shirts from the 60s. Read more »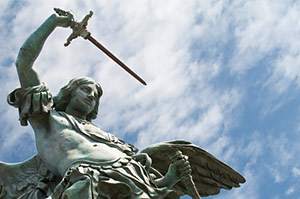 Archangel Michael is not who most people think of when they think of angels. In multiple faith traditions he is depicted as a warrior, complete with sword and shield. Often he is also shown defeating a dragon or some other monstrous creature.
Other than being a leader of heavenly armies, Michael has several important roles in spiritual tradition. His name in Hebrew means, "Who is like the Lord?" and his title of "Archangel" means "Prince of the Angels."
In some depictions he is shown holding scales. This is an allusion to his position as Guardian of the Dead as their souls leave Earth. Much like the Roman god Mercury accompanied souls to the Underworld, so Michael is also said to fly alongside newly deceased souls on their journey to Heaven or Hell. Read more »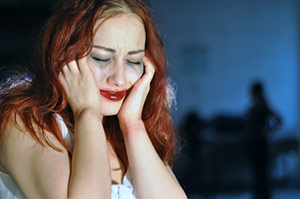 Love. Love. Love. It consumes most of us. It can become a nagging, non-stop wanting. We feel, why not me? When is it my turn? What's wrong with me? Why doesn't anybody love me? Am I so unlovable? Why does he tell me all these wonderful things, but his actions hurt me so bad?
The truth is, the questions should be: why am I allowing this in my life? Why can't I find contentment in myself? Why can't I face this void, this longing within?
Ask your higher self why you feel this way. What can you do for yourself to lessen the need to be co-depend or addicted to someone. I myself am guilty of this. This is probably one of the hardest soul lessons to learn in this lifetime. Read more »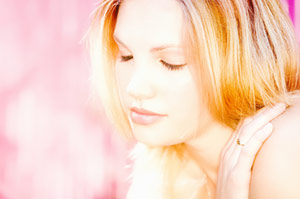 I know a few friends who feel they have to control everything. They are seldom happy. Always frazzled. They seem to have this constant air of uptightness and anxiousness about them.
Do you know anyone like this? Often times, when doing readings for people who have control issues, there is a song that usually comes to mind for me: Let It Be by John Lennon and The Beatles. It is a wonderful song that talks about letting things just be and go where they are supposed to.
I have found that people that feel they have to have everything a certain way, who try to dominate how things are going to be, have so much unnecessary distress in their lives. People who instead just go with the flow, and allow life happen as it will, generally are more serene and often even seem to be in a state of bliss. Read more »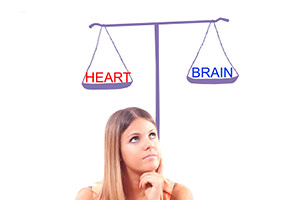 Have you ever been attracted to someone and were not sure of their true intentions toward you? Yet, your gut, despite any logical reasons, was telling you to stay away, or that something was just not right?
Do you often hear that you are too sensitive, or that you take things too personally? Do you find yourself worrying what others think of you, or what their true intentions are?
Have you found yourself second guessing yourself, acting or saying things that went against your gut… only to discover in retrospect that your initial impression was accurate? Had you acted then, it would have saved you a great deal of heartache and loss – emotionally, physically or financially? Read more »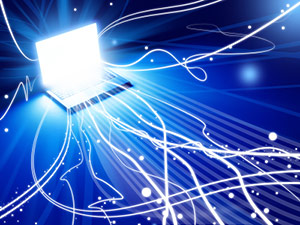 A wonderful friend's father passed to spirit recently.  Obviously, my friend was devastated. I wanted to be a source of support to the best of my ability, and felt honored and privileged when she asked me to speak at the funeral service.
On that Friday morning I awoke at 5am. I was nervous. Unable to get back to sleep, I lay in bed with my eyes closed and decided to meditate upon my upcoming speech. I told my guides that I am sure that my friend and her family would just want to know that this wonderful gentleman was okay.
All of a sudden, my computer started up by itself on the other side of the room. A woman's voice distinctly stated, "I just need to know that you are okay, Dad." A man's voice replied, "Of course I'm alright my love. I am eager to get on with it." Then my computer shut itself down. Read more »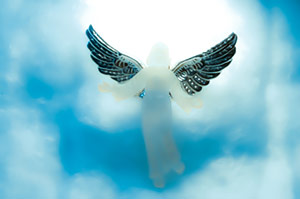 Many people want to have an angelic experience, although they hold very little hope that they will ever do so. They envy those who have had such experiences and consider them to be lucky, blessed or special. But as one who has had extensive angelic encounters I can tell you this: none of us are more lucky, blessed or special than anybody else in this world.
Trust me when I tell you, the realm of the Spirit is open to us all, and it is nearer to each of us than we can even imagine. The angels can, and will communicate with any person who has a sincere desire to hear from them. One technique that is very simple to do when it comes to receiving angelic messages is as follows: Read more »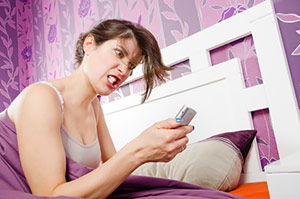 A recent unethical experience with a large company prompted me to ask a few people from various walks of life if they would rather be right, or happy? Most, including my husband, said they would definitely prefer to be right! The unpleasant incident caused me stress and considerable expense, but in the end, I'm glad I chose the latter – to be happy.
I purchased a power generator with a twenty hour backup at an ultimate cost of about $2,300 dollars, including installation and subsequent lawyer fees. I dealt with a salesperson at the retail outlet who told me the unit was too simple to warrant them installing it, and that if I could use a laptop, I could install the unit myself by following the instructions on a compact disc. Read more »