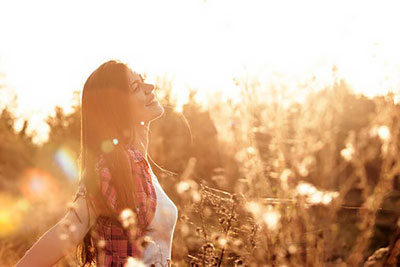 Let us love ourselves without judgment, because when we judge, we carry blame and guilt; we succumb to a life lived in shame that we don't deserve. In the end we feel a need for self-punishment, for offenses we've only imagined we committed. Judgment causes us to lose perspective, to lose sight of our lovelier qualities, the kindnesses we have performed, the generosity we have extended. Let us strengthen our will to forgive ourselves in this, and in every moment.
Clear our minds of emotional poisons and self-judgments, so we can live our lives in complete peace and love. Let us appreciate our mistakes for the tools of change they are. Instead of transforming them into "sins" that we have used in the past to judge ourselves by. Let us be quick to point out our loved ones' good qualities and refrain from reminding them of their shortcomings. Read more »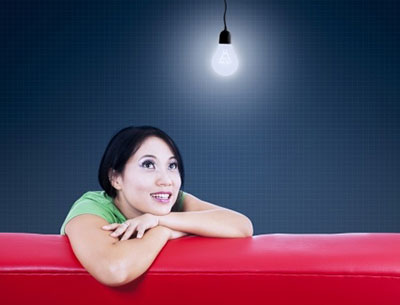 Sometimes in life we come to a fork in the road. Should I go left or should I go right? Next time you are faced with a fork in the road, these four simple tips will help you make that decision.
Pray
Don't just ask God to help you out, but really open your heart to divine guidance. Do this by taking three deep breaths, close your eyes, move into your heart and ask God: "Which path will bring me closer to my highest good?"
Don't worry about getting an answer right away. So often we push things away from us because we want it too badly. Breathe into the question and surrender to the answer. It will be revealed to you if you ask the question. Read more »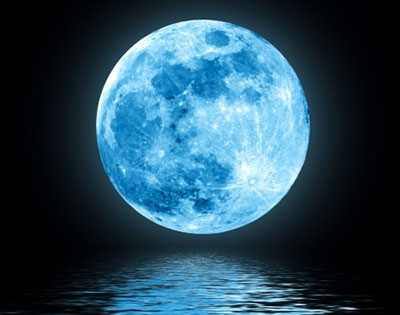 It is full moon today, November 25th, 2015. Medieval English and Wiccans traditionally refer to this November moon as the Snow Moon, while  Colonial Americans  and Algonquian called it the Beaver Moon.
In November there are several spiritual matters to consider. All Saints Day is celebrated by Christians, the new year has begun for Wiccans, The Day of the Dead is celebrated in several cultural traditions. It is a time to remember our ancestors and fallen soldiers, and others we've lost.
November is also a time to give thanks.  It can be an exhausting and, at times, overwhelming month. We must remember to take care of ourselves as we take care of our homes. Read more »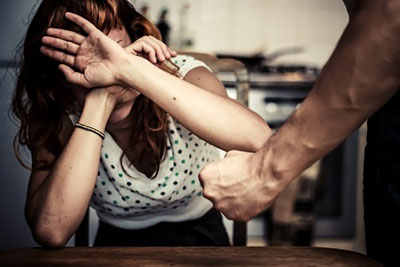 When is it okay to attack the ones who love you? The simple answer is: never! There isn't a good enough reason to verbally or physically attack anyone.
I speak to so many men and women who are in abusive relationships. They often have explanations for their abusive loved ones, telling me about the tremendous stress their partner, mother, father, friend, child or sibling is dealing with. They didn't mean it. They make excuses for their behavior.
"He temporarily loses his mind, but he realizes he's done wrong and apologizes. He said he was sorry, it won't happen again." Read more »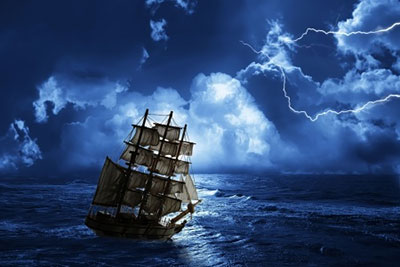 I recently did a psychic reading for a lady who has a real fear of the ocean. Her fear extends to being a passenger in an aircraft flying high above the ocean, to being on the beachfront trying to relax to the sound of waves crashing along the shore-line. She had booked a session with me to see if we could discover the source of her deep-seated fear of the sea.
The answer to people's emotional blocks often comes to me through imagery and sounds, which I receive in my mind's eye. Sometimes scrying using the crystal ball, or Tarot images and symbols are a catalyst for insights which spirit shows me. Read more »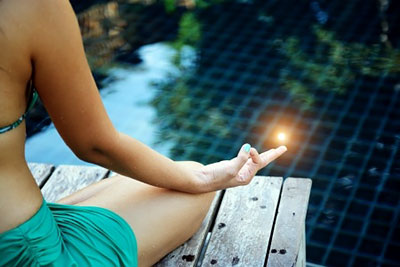 What is meditation and why is it so important to your well-being?
Meditation is a practice in which our minds and bodies can reach a relaxed state. Through this relaxed state our subconscious mind can open up to receive messages from the super consciousness. These messages can bring healing to our mind and body and can become a way to alleviate anxiety.
Learning to meditate is the first step in any spiritual practice. In order for you to be centered and able to receive healing or psychic messages, the mind must be cleared of mundane clutter. This includes negative thoughts, fears and judgments. Read more »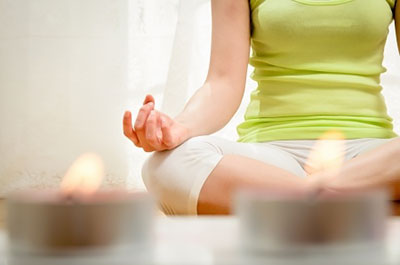 I was meditating the other day, and really needed to too! The whole first half of the day I had frantically been running around. There were so many things I felt "I had to do". But after meditating I realized that many of the things I was so obsessed with get done, was really pointless. The frenzied day I embarked on just resulted in less money in my pocket, and additional stress when I ran into someone I really was trying to avoid. That ended up giving me a tension headache.
I could have been doing something else, something more constructive, like sitting in my comfy couch meditating and enjoying the wonderful serene rainstorm. That storm was really awesome; I really enjoy them. Read more »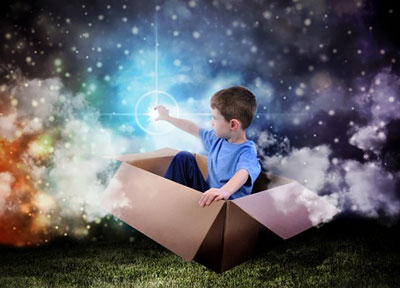 There is a school of thought that science and the supernatural are at very opposite ends of the spectrum. Poles apart, so to speak. Nevertheless, there are other schools of thought who disagree with this, myself included. I firmly belief that the application of science, when done correctly, can help us to cosmically attract to ourselves that which we desire and truly deserve. For the purposes of this article, I shall use the subject of Neuro-linguistic programming (NLP) as an example.
NLP is a fascinating therapy designed to help people achieve their personal goals, be that weight loss, self-confidence, finding their true life path, or indeed any other desired outcome. This therapy was developed after a study of the work of three outstanding therapists in their particular fields of work. These therapists were Fritz Perls, who developed Gestalt Therapy; Virginia Satir, the pioneer of Family Therapy, and a hypnotherapist known as Milton Erickson. Read more »