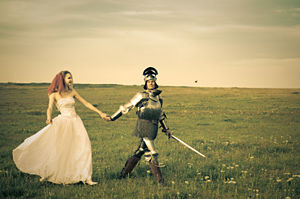 During my psychic readings over the years I have had many of my clients around the world asking about a special person in their lives. Often the thoughts and feeling they experience with this person are so real, and the connection feels very strong right away. The way they explain the feeling to me is that they feel like they have known that person their whole life.
If they have just met very recently, and feel this kind of connection, there is often a past life connection or soul agreement. Once you make this kind of connection with someone then you have a fair chance to see where the relationship leads to. Read more »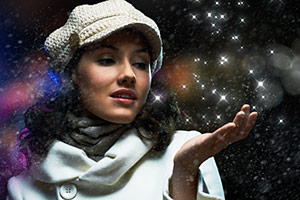 When I was very young I talked to people who were dead. I also knew things without being told, and I was interested in things that children, who grew up like I did, shouldn't be.  My mother's religion states that the patriarch of the home is also the spiritual leader of the home. To her that also meant that women do not have the right of divine prophecy.  My gifts and talents were not only not fostered, they were also frowned upon and I remember several instances when my mother or father would tell me I was being ridiculous and change the subject.
As a teen I began to study and practice Numerology, Astrology, Reflexology and Bio-feedback.  They were considered sciences by my family and therefore acceptable. These practices were therefore encouraged – apparently they made me a better, happier person. Read more »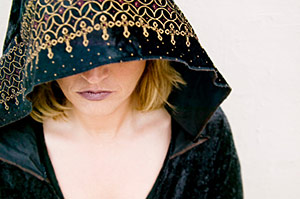 The High Priestess is the third card in the Major Arcana but is numbered as '2′. It's because The Fool is associated with and numbered as '0′. The empowerment and insight shown in The Magician needs its' other half, or female counterpart, the high priestess to realize its' full potential.
While The Magician works with his magical tools laid out in front of him, the High Priestess possesses the gift of inner magic, or intuition. This is one of the cards that are associated most strongly with intuition, destiny, and psychic ability. This card is associated with the Moon and also represents the strength, insight, and divine wisdom associated with the feminine energies. Read more »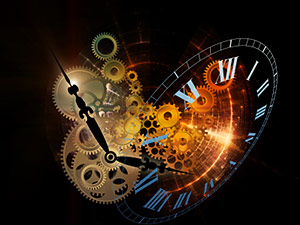 Delay is sometimes more important than we realize. We often berate ourselves for not doing something on time, perhaps it's not going to visit someone, or not picking up the telephone to make a call to someone who might feel better just knowing that we care, but there are always reasons for delays.
Very often we can't see it, but there's a plan at work in our lives and the lives of every individual on this planet. When we try to force things to happen, they often don't do the good that we anticipated they would. This is because there is a perfect time for everything, and in our eagerness to think that we're important we can ignore subtle clues that the universe is giving us. Think back on your life. Very often, when you have kept postponing doing something, or something hasn't happened in what you might have considered to be the 'right' time, it has worked out perfectly anyway! In fact, probably more perfectly than you could have imagined. Read more »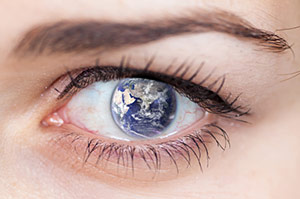 Although I can't speak for every psychic, the consensus is from many professional psychics that we all have this ability call known as "being psychic", "intuition", "gut instinct" or just a "knowing".
The ultimate difference in a psychic's ability lay in how or if this ability is developed through practice, development classes, meditation or prayer. For me it is all the above, on a regular basis – usually daily.  The old saying practice makes perfect definitely does apply.
An important first step to building psychic ability is by paying attention on how you as an individual best receive information.  We each have a dominant mode or combination of ways to receive psychic impressions, and understanding what works for you is the key to opening up your intuitive insight. Read more »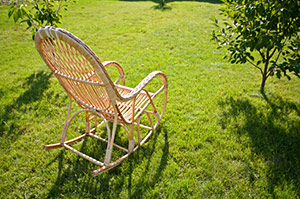 As a professional psychic I go through many calls a day. Each and every client has a need for guidance and a light to shine on the path they are on. Some wander off their path and are confused and upset. Others have problems of the heart and soul, and reach out desperately for guidance and comfort. Some I cry with, some I laugh with. Each client is different and unique.
Certain days, at the end of a shift, I am so exhausted on a mental level. I receive information in 'flashes' and they come fast and furious. It's hard sometimes to gather all the information coming through and relay it to the client. But there is a place I go to, no run to, for the serenity and comfort that helps me offer the best readings I can. That place is my rocking chair! Read more »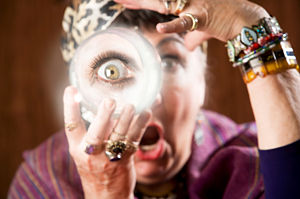 Jodi Picoult  writes, "Is Fate getting what you deserve, or deserving what you get?" As an idealist, I consider these words to be my creed.
Each day I make choices about what I eat, drink, say, or do. Many years ago when I was very young, I made the decision that The Eight-Fold Path of Buddhism was an easy way to self-access my behavior:
Wisdom
(1) Right view – to see and understand things as they really are
(2) Right intention – commitment to ethical and mental self-improvement Read more »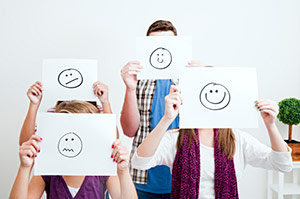 I feel comfortable enough in my empathic or telepathic approach to now own the new habit I have acquired: I will take on the tone of the person I am reading.
It's almost like being a ventriloquist on occasion – my voice will not change but if the person is in a stern frame of mind it may reflect in my vocal tone, or the way I emphasize certain phrases. I have been told I can parrot conversations verbatim, though I would say I would never know when I am. It is not like the words sound any different to me when I get them. If I were getting fragments of conversations, which I seem to, and then assume like an actress a little bit of their emotional gait, then you know I am deeply involved in the energy of the person I am assuming, and may act it out a little. Read more »