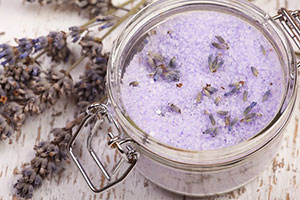 If you're looking for natural, organic ingredients to purify, cleanse and detoxify yourself and your space, there's no better choice than lavender and sea salt – two ingredients that are relatively inexpensive and easily found. You can even make potpourri or enjoy a relaxing bath with homemade salts without breaking the bank.
Depending on your preference, and its intended use, you may wish to obtain your lavender in crushed or essential oil form. Either can be found at an esoteric or herbal shop. In crushed (flower) form, lavender is well-known for its aromatic quality and can be mixed with another floral scent if preferred. Lavender is also famous for its autoimmune properties and ability to stimulate mental clarity, including psychic ability. Read more »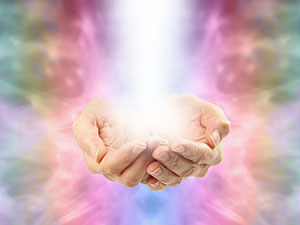 We know from previous teachings that if we ask we shall receive. So, how come we don't ask more often? Is it because we don't realize we can, or is it maybe that we think we are not worthy or deserving? Or is it because some of us just don't know how to go about it?
We are always allowed to ask for things. It doesn't have to be anything special, or something in particular. For example, let's suppose you would like to go out to a movie or to the art museum, but there is no one available at that moment to accompany you. Your sister, who is normally game to go places and do things, is away on a seminar for the next couple of days. Your mother, the "all-else-fails backup," has promised to attend a baby shower for her best friend's daughter. You would have been able to ask one of your own friends, however nobody is available. Read more »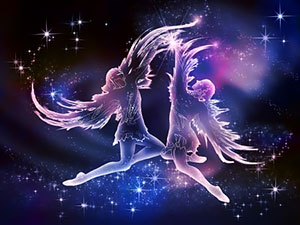 Born between May 22 and June 21, Gemini are adjustable, watchful, sociable, quick witted, amusing, and smart. They can also be argumentative, self-centered, inconsistent, sly, dominating, and unpredictable.
THE UPSIDE
"Forever young" is a term that goes well with Gemini. Their faces are filled with curiosity, extroversion, and happiness. They don't settle for the expected but, are always looking for interesting arenas. Gemini have a love of life that is enhanced by a quick wit. They hold many interests and love to fully engage new interest. The possibilities are endless and Gemini are always looking for doors that are swinging open. Read more »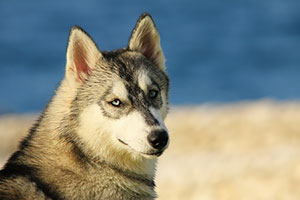 Everyone says water is healing. It surrounds us in the womb, and can heal us as we soak away our aches and pains. I think part of the magic of water is because it can be mesmerizing.
When you stand by the cold, dark ocean, if you watch the tide long enough, it mentally engulfs you. It takes over your mind and your soul. It seems to wash away any pain or hurt you may be experiencing. The sounds and smells take over your senses and transcend you into a world of total and complete emptiness. That is the place you need to go to feel peace. You can travel there anytime if you allow the sea to enter your soul. Read more »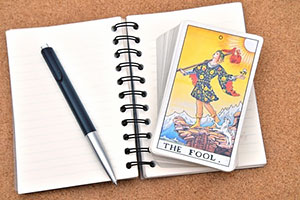 Do you find yourself having dreams that come true on a regular basis? Continual feelings of déjà vu? If so, you could be experiencing a psychic awakening.
A psychic awakening can occur at any age, but it happens most frequently at puberty, around age 30, and after age 60. It can be a frightening experience of a bombardment of information, visions and feelings that you cannot explain.
Sometimes catastrophic events or trauma can also trigger a psychic awakening, such as a physical injury, near-death experience, or visiting a place that is known to be a vortex of spiritual energy. Read more »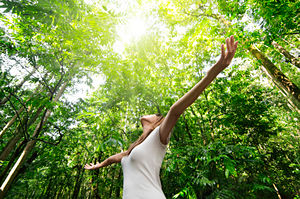 Yesterday was a real hard one for me; too many things going wrong: kids not observing rules, friends who just needed a few minutes to talk, family calling with one problem or another, and then being notified to fill in at work at the last minute.
Good morning to the World.
There I went, off to the craziness of another day in the old rat race of work, and family chaos.
But this morning I took a different approach, by returning to my usual daily routine. Seeing the Sun rising high in the East, I went outside to sit on the bench with my second cup of espresso. To charge up my energy I started singing O' Sole Mio in a clear, strong voice. This is the best way to welcome the blessings of another day – before everyone else wakes up. Read more »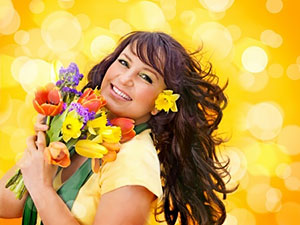 What kind of flower are you? This was an exercise that we would play in groups. Each of us took a turn to name the flower that we thought we were. We analyzed what the flower represented, as a reflection of who we are, what we represented, and what our emotional needs were.
One woman chose a thistle! We laughed, but the truth is that a thistle is tough, prickly and the ultimate survivor. How appropriate for her. She is indeed a wise, strong and  persistent person, and I wouldn't want to mess with her.
I chose an orchid, as did my best friend. We knew we were not just any random flowers found in any old garden. My dear friend sent me the following "explanation": Read more »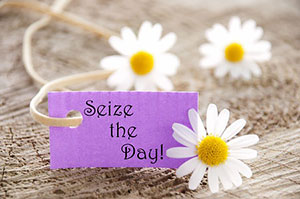 We create our own reality. Sadly, many people live their lives on default. They give their power away every day, believing that they have no control over the events in their life. Things just "happen" to them. This is a huge misperception.
We are magnificent, magical beings and we are totally in control of creating the reality we desire through our thoughts and belief systems. But for some reason we are "hard-wired" toward negativity. It takes effort, awareness, and control to catch the negative thoughts and shift them into positive thoughts. Read more »