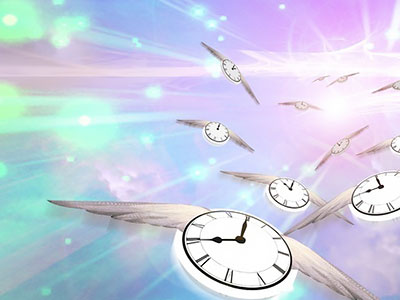 I was meditating deeply one afternoon wanting to connect with my spirit guide. I wanted to see if I there was anything that I needed to know, or anything that could help me be a better person. I then heard the words: "Time waits for no one."
I had been putting various things off for a while in my life, but I sensed this message was not for me. Sometimes when I hear things I later find out that they were for someone else: a client, family member, or friend.
Later that day, I took a call on PsychicAccess.com from one of my regulars who I often read for. She asked me if there was anything that she needed to know and I instantly knew the message about time and procrastination was for her, so I told her about what came through to me while I was meditating. She started crying. Read more »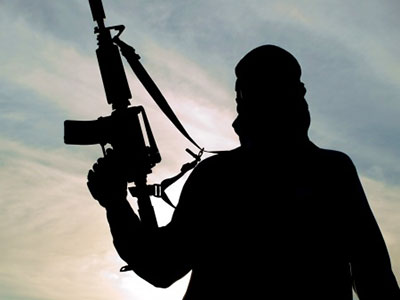 The truth is that our ancestors created myths to encode important information for our benefit. Speaking the truth in those days resulted in death. An alternative was necessary. And so mythology conveys important messages to us from the past – a message of truth otherwise suppressed.
Today the truth is still suppressed in so many ways. There is the argument that our education systems and religious institutions do not teach us the truth. The most sickening recent examples of blatant suppression is that of radical religious extremism which has cost countless people their lives. I feel sad about how little we have done to stop these atrocities.
Unfortunately, you have to destroy a cancer. You cannot just ignore it like a minor case of the flu. You cannot just hope that it will go away. Recent terrorist attacks in the West patently illustrate that radicalism does indeed spread like a cancer. Radicalism is a dark force, just as cancer is a dark manifestation. It has to be eliminated. Read more »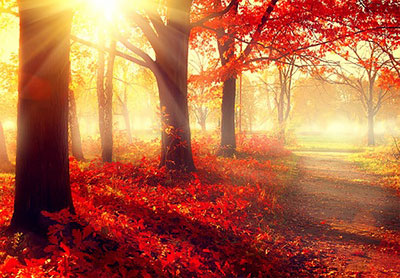 In the northern hemisphere September 23rd marked the Autumn Equinox and the start of fall. In these days we traditionally celebrate harvests and the bounty of summer, and enjoy the last warm days before winter. But what to do about the increasing lack of sunlight?
In our psychic lives, we need the energy of the sun as much as we need water, air, or ground under our feet. Sunlight represents the fourth essential spiritual element of fire. If we don't have enough of it, we can easily become depressed and lose touch with our psychic self.
So how can we incorporate the sun in our daily lives, even if we can't afford a winter home in Hawaii? The most obvious answer is to make time to get natural sunlight. Sorry, but that artificial sunlamp in your office doesn't count! Of course, if we're able to, it is nice to take that winter vacation to a sunnier climate, but if not, a walk outside each day can prove extremely beneficial. Read more »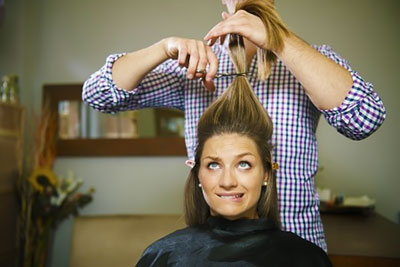 Change. The word that strikes fear into the hearts of the fearless.
So, why is it that we fear change? It's almost a cliché to suggest that everything must change to survive, flourish, carry on. So what is that we are so afraid of?
Actually, many of us seek out psychics when we sense a change coming on, or when we are in the midst of an event that has caused some shifts in our lives. Even when we are dissatisfied or downright unhappy with where we are in our lives, our jobs, our relationships, we are often resistant to the idea of change, let alone initiate a change ourselves. There is nothing inherently negative about change, yet we often assume exactly that. Read more »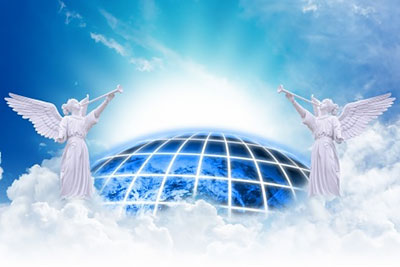 You may be aware by now that there is a major change coming to our planet. We are already experiencing many earthly upsets, but because they sometimes appear distant and far removed from us we do not always make the connection.
Some of us will be alarmed, some will be complacent, while others will do everything in their power to deny all this will take place.
My job, as well as others, is not to convince you of anything except to encourage you to prepare for any change that might seem relevant to you. This could mean many different things.
For example, we have installed water barrels alongside our house, we are placing an airtight cooking stove inside our home. We will also put up a few solar panels. If nothing happens , fine, these items are still of great value to us. Should things go awry even on a small scale we will still be able to function with little fuss. Read more »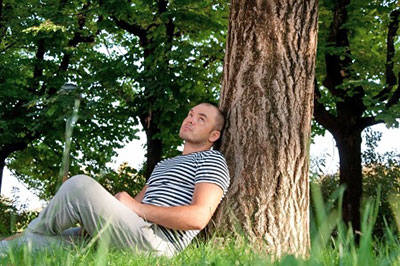 If you told me a month ago that I would have a conversation with a tree, I would most likely not have believed it. Not that I am closed off to such experiences, but rather because I have never had any kind of engagement with nature on this level.
This weekend I was hiking with some friends, and there was a moment when I was separated from them. One of my friends went ahead of me, and the other two lagged behind. We were on a train, so I was confident that we would eventually meet up. So, I appreciated this time to myself for reflection and contemplation.
I sat down and began to meditate. As I did so, I turned my attention to a very large tree that must have been there for hundreds of years. I recalled something that I had channeled in the book I was writing. I recently wrote about how everything has a spirit, including animals and plants. I had not really thought much about this in the past. Most of my spiritual insights have been associated with interactions with angels, spirit guides, and individuals who have passed on. This said, I am certainly open to interacting with the spirit's of animals and plants. Read more »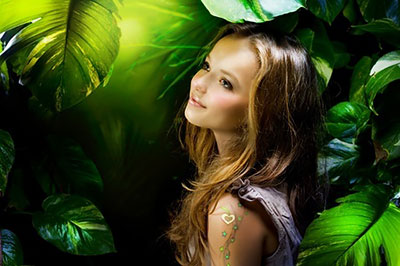 I like to spend time in my meditation garden. It's a very healing place I go to connect with my higher self, spirit guides, the guides of my clients, and loved ones who have crossed over. Sometimes it is a place I go to just sit and be still and enjoy the sweet smells of all the wonderful different flowers that live there.
The other day I was focusing on my time with my Grandpa and just embracing gratitude for that wonderful experience. I was focusing on the first visitation I had from him about a month after his passing, when he came to me to tell me he loves me. He told me telepathically that he was okay and doing fine. He told me he would come through again if he could, and he did. Read more »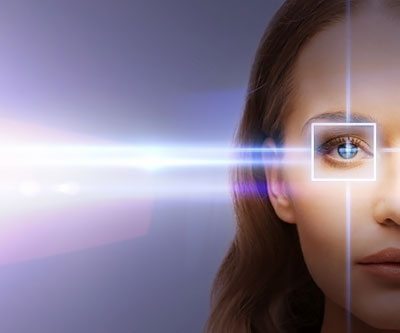 I have often heard people refer to psychics as a "clairvoyants." I loved the sound of the word, but I was never quite sure what it meant. So, I wrote it off as just another fancy way to say someone is psychic, until recently when a client insisted that I was a clairvoyant, not a psychic.
I asked her why she was insistent upon using the word clairvoyant and she said she always understood the word psychic to be more one-dimensional, and possibly a synonym for "fortune teller"." Clairvoyant is an entirely different level of seeing, she said. I was confused, but she just laughed and said, "Just know that I was paying you a compliment."
According to my client a psychic for the most part is an advisor on the future, and sometimes the present, but a clairvoyant sees a situation from every possible level, including the spiritual. The clairvoyant's spirituality usually precedes their psychic abilities. She certainly got me thinking, so I decided to explore the difference. Read more »