astrology square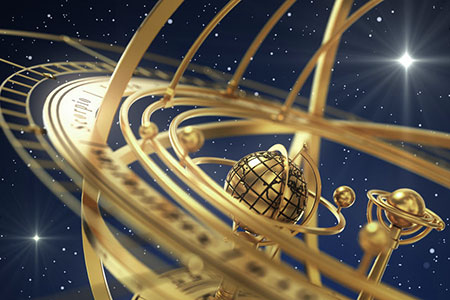 Mercury moves into its ruling sign of Gemini today, making the start of this week brilliant and insightful! Add an Aquarius Moon today and tomorrow, and we'll be inspired to share, seek out, and absorb new information, details, and innovative ideas.
Venus will follow Mercury's example on Sunday, by also moving into the sign of Gemini. These two planets can potentially "bookend" a week of thoughtful consideration and the ability to embrace new notions and pathways to our goals.
Take care, however, that today's Mercury-Jupiter square does not cause you to be unnecessarily hasty or careless. Additionally, the Sun-Saturn square can bring our hidden insecurities or lingering self-esteem issues to the forefront. This aspect may also cause us to be more prone to conflict with authority figures or our parents over the next two days.
The Moon will wade through Pisces on Wednesday and Thursday, adding spiritual power to all the new ideas we are considering, as well as cast a deeper insight into why it's time for a major change.
An Aries Moon will hang overhead Friday through Sunday, encouraging us to be creative in how we approach life, where even taking a different path home from work can revitalize our perception and refresh our view of our day to day lives. We will feel energized, mentally sharp and confident in our abilities. It is a great time to start that new project or tackle difficult things. The theme for this is to '"think different!"' Doing so might just bring some surprising revelations under the Aries Moon.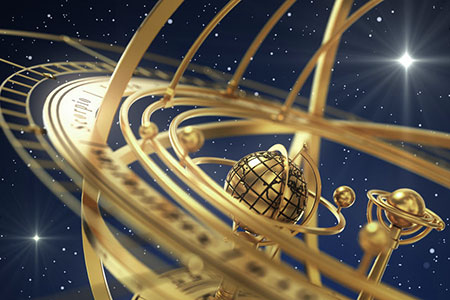 The Sun will be moving through creative Aries this week, inspiring our hearts and minds and giving us a glance into the possibilities for the future. We can also expect an easy-going and smooth-flowing week ahead, as the Moon touches base with many of the planets and tones down any conflict or worries.
An upbeat mood is sure to surround us as the Moon saunters through Aquarius the first three days of this week, emanating friendship, cooperation, and joy. But instead of engaging in frivolous social activities, today's Lunar energy could be channeled into more meaningful social interaction with those In our circle who need it most. The cool thing to do today would be to reach out to someone you know who may be in need of some social support and friendship. Unconditional love is also a gift of this Moon, making it easy for us to embrace the differences, as well as the similarities of all who cross our paths.
The Pisces Moon on Thursday and Friday evokes our spiritual side, evoking a sense of being one with the Universe. Beware however the Pisces Moon Square Mars in Gemini on Friday. This planetary aspect could cause conflict, moodiness and even unexpected temper tantrums. Avoid getting into unnecessary arguments with your partner or spouse. To resolve differences or speak your mind, wait for the Aries Moon Sextile Mars in Gemini on Sunday, when there will be an air of greater openness and honesty to discuss unfinished business.
The rest of the weekend unfolds under an Aries Moon, culminating in a new Moon on Sunday. This is a great time to reconnect with loved ones, dive into something creative, or simply practice the art of being.