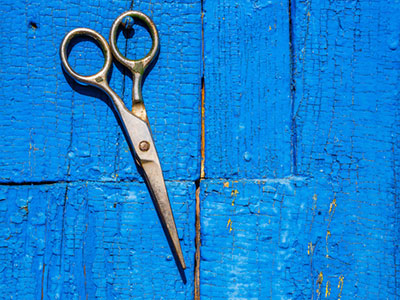 That is one of the first things I ask people that take my psychic development class. When I first started my professional career as a psychic medium, people often asked me the same question. I used to be a little reluctant to answer.
Now, my quick reply is simply, "Why, yes I do." Even though I am a medium, when they sometime appear in a place I'm not expecting the pleasure of their company, it can still startle me. My first reaction is to simply ask spirit what they would like me to know? Am I simply invading their space? It is my experience that spirit will try to get our attention in various ways. Read the rest of this entry »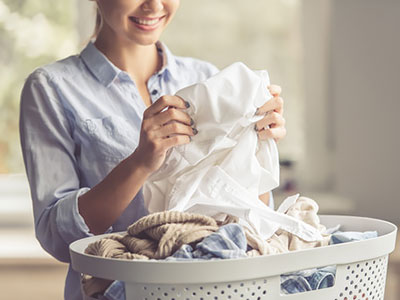 Whenever I do laundry, I tend to think of my grandma, especially when I take out the clothes and un-wrinkle each item, before tossing it into the dryer. I then think of something she said back when I was a young girl. She said it is like a gift to do laundry, as it gives you time to relax and meditate.
She was a wise woman. Sometimes when we are doing mindless things it can be the perfect time to just think! Doing the laundry, I often think of things, deeply. And sometimes I actually receive the answers to questions I have had in the back of my mind for quite some time. Read the rest of this entry »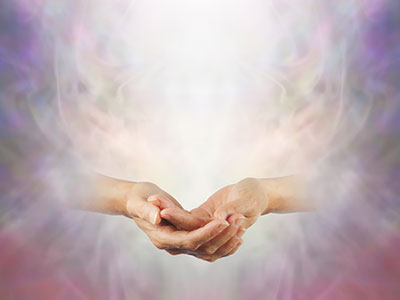 When I first began to converse with Spirit, I didn't really know what I was doing. I was receiving these messages and listening to them, but I never really put much thought into it. It wasn't until I consciously acknowledged this conversation was happening, that the momentum really started to build. It was then that I realized my guides had been with me all along!
In my experience, the most important step you can take in opening a conversation with Spirit, is to acknowledge that this is your intent. Your angels and guides are always with you – but they need your permission to help you! Remember to ask them often to be near you and to help you and guide you.
When you need direction, ask them for a sign. Then be patient and watchful. Spirit communicates in many ways, sometimes using number sequences, or animals, maybe a song you hear over and over again wherever you go. These are just a few examples, but Spirit will try to get your attention any way it can and will typically use signs and symbols that will be meaningful to you specifically. It's important to be open to receiving these messages, and not to dismiss any 'coincidences' you may encounter. Read the rest of this entry »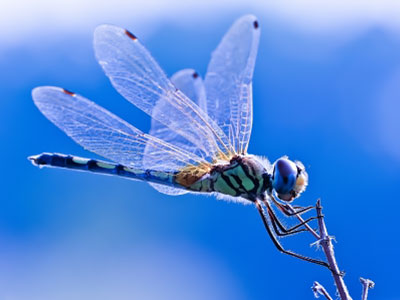 A very good friend passed away recently. She left behind five children, and each of them was questioning why they didn't do more to help their mom prolong her life, despite the fact that this very loving soul was in pain most of the time and had an extremely lonely existence.
She no longer had what one might call a 'good quality of life.' But they have taken it upon themselves to hold one another responsible to keep her on this plane, when it was becoming increasingly clear she was so very prepared to leave.
We discussed the situation at length and some of the siblings were finally convinced their mother's time of passing had very little to do with them. If they had no bearing as to when she entered the planet, why on earth would they have a say as to when she could leave? Read the rest of this entry »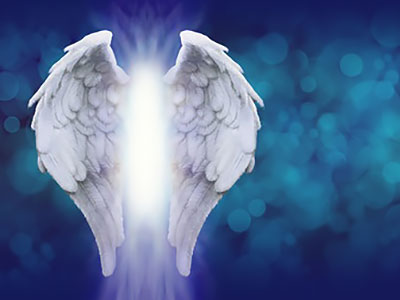 The angels are always with you and they can help you in everyday affairs. My life was profoundly changed by making contact with the angels many years ago.
At first I was amazed that the angels would help me, as I am no one special and I thought that you had to be a saint or something to have the angels come in to your life. However, I have learned from them that they are here to help anyone and everyone who needs it, you only need to ask.
You do not need to wait for them to make contact. Reach out to them and ask for their help. I was in danger at that time, and they had to interfere to save me, but you can ask them to help you before circumstances become so dire. Read the rest of this entry »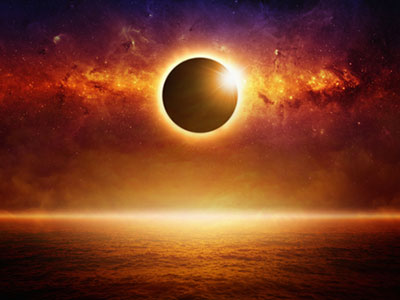 A rare solar eclipse is expected to occur coast to coast over the USA tomorrow. Some believe this eclipse is a negative spiritual event.
Traditionally a total eclipse was seen as a source of dark energy or a bad omen, because the Sun's energy is blocked and the Earth goes dark for a while. However, I believe this is a misconception in regards to the actual energetic and spiritual attributes of a solar eclipse.
When a solar eclipse takes place, it heightens the energy towards the Earth and all humans, but especially towards those on a spiritual journey. This is a good time to meditate, reflect and successfully perform personal spiritual rituals or practices. And yes, because the energy pull shifts, it means that you will feel the difference if you allow yourself to.
However, there are positive and negative energetic aspects to a solar eclipse, if you are not careful. If you are in a state of peace, you will experience enhanced peace at this time. If you are in a state of unrest, you will have an enhanced state of unrest. It is imperative to be in a good space and be mindful of your thoughts, words and actions during this eclipse. Read the rest of this entry »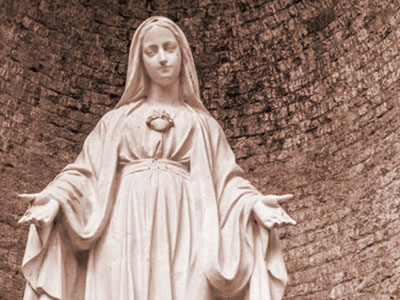 As a teenager, I knew I had psychic abilities. I just wasn't able to label it.
I think having intuitive abilities, such as knowing things before they happen, seeing auras, and sensing negative and positive energy, is something we all can do. I just had a real knack for tapping into that part of my mind, because I spent a lot of time by myself in the outdoors, or in my bedroom, and steered clear of drama and human chaos. Also, I hardly ever was exposed to electromagnetic poisoning by way of modern technology.
I was not raised Catholic, but while on a walk one day, I found behind a church a lineup of saint statues. At the end of the row was Mother Mary. I remember very clearly sitting in front of her sculpture and seeing an angel next to her. I prayed, as I was taught to do from a very young age, to be shown what I will be doing in my future. I wished to see who I will be, or at least get a glimpse of what lay ahead for me. Read the rest of this entry »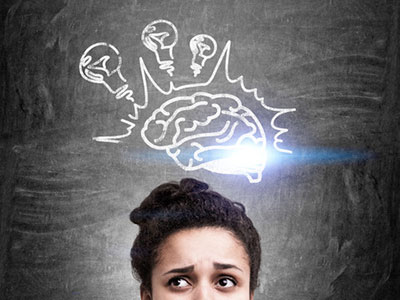 While checking out at a grocery store recently, the cashier was telling me that she "knows" things… "odd things" as she put it. And when these things come to pass, it freaks her out.
When I pressed her about what she meant, she replied, "Last week I knew my husband's truck would break down. Not because it had been problematic, I just knew. Sure enough, it broke down on the way to work. It was just a thought I had before he left the house. I told him after the fact, now he thinks I'm crazy. But I can't explain it. I just knew."
This isn't the first time I have had this kind of conversation with someone. I encouraged her to have faith in her premonitions, and the only way to do that is to write them down, and check them off as they manifest. This particular exercise is wonderful in that you get confirmation, not to mention lists like this make it apparent that is not an odd occurrence, but rather normal, for you. Read the rest of this entry »