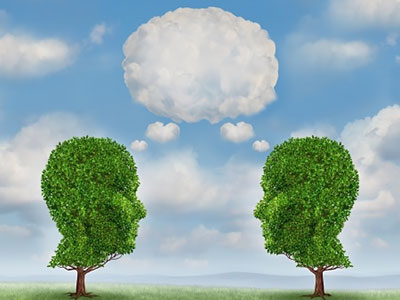 The power of our thoughts are presented to us daily, and many miss the messages or responses to what they themselves are putting out. The incredible power of thought is an energy.  Energy can calm  or disrupt. Know that this power also belongs to you. Thought evokes emotion and emotion evokes thought. This is our cycle.
Do you hold that much power? Yes, you do. Collectively it is a force to be reckoned with. It brings to mind an expression my mentor would use in regards to people's words and actions: "If they only used their power for good." Says it all.
Have you ever walked into a room and felt the energy as 'thick' or 'unwelcoming.' I believe we all have. On the flip side, we have also entered a space that was warm, inviting and full of love. Is this 'atmosphere' created? Yes, it is… by the people that inhabit that space, or by the energy the people who had been there left behind. We are the creators of our energetic environment. This ties into love and relationships in a big way. Read the rest of this entry »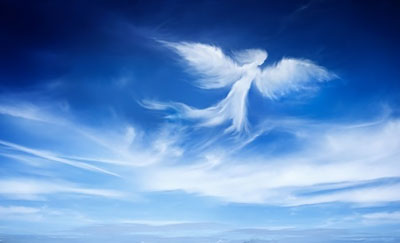 Ever felt a reassuring hand on your shoulder, heard your name whispered, or experienced a deep sense of love and warmth, only to turn around and see no one? That's unmistakably the sign that an angel is nearby. Our protective angels let us know they are there… if we take the time to look.
Our angelic guardians, who see all the things we do not, want us to notice the beauty around us! Take a moment away from work, put away the electronic devices, and really observe…there is so much you probably never saw before.
One of the first and most obvious places to look is the skies. Clouds, to be specific. Finding shapes like wings, hearts, or halos in the otherwise random cloud formations is a sure sign of angelic presence. Animal shapes might appear too – some angels walk on four legs! Read the rest of this entry »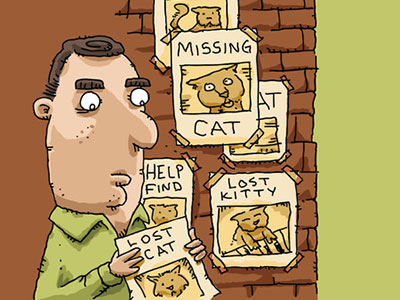 Many years ago, when my husband and I were just a young couple with two lovely little daughters, we lived in the beautiful province of Quebec, Canada. Around about this same time his parents resided on an army base in the province of Ontario, which was a five hour drive from where our home was located. Every few months or so we would load up the girls in the car and set off for a weekend visit to the in-laws.
One particular Sunday, at the end of another visit, we embarked on the usual five hour trek back home. It was a very pleasant day, the sun was trying to make its presence known and the traffic, as luck would have it, was just moderate. We had been on the road for a few hours at least, when I felt or sensed a change in the air. Read the rest of this entry »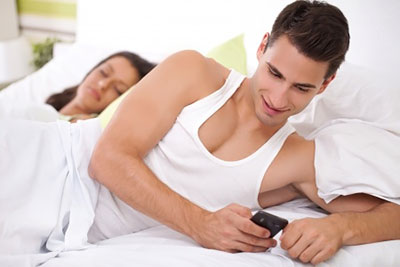 Is your partner cheating on you? Is your spouse seeing someone else? These thoughts can be life-changing in a relationship. It can create a wall that is very difficult to tear down, especially if it is not the truth of the situation. Yet, if true, it can also destroy a family.
There are several signs to watch for in every relationship that will bring the truth of the situation to you. However, you must be willing to act after knowing the truth, and not just sit there and be disrespected.
Phone Secrets
Does the cell phone get hidden when you walk into a room, after they have been fervently texting on it? Does it go in their pocket, or under a cushion? Does it go into the bathroom with them? Is it always by the bed, in a place that you could never access it? Is it password or fingerprint protected so you cannot see anything in it?  Has it become a third appendage attached to the person at all times? Are they chuckling, however won't show you what they find so amusing?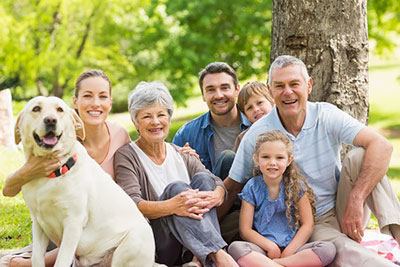 Many of us attach personal meaning to songs. Perhaps it is a song played at your wedding, or a family member's favorite tune, or something meaningful from your childhood years.
Psychics often have songs come to mind during readings, or we find they are playing on the car radio after we were just thinking of that special family member or friend. We then take that as a sign that they are watching over us and that they had just stepped in from the Spirit side of life to make their presence know. These songs can be the triggers for memories that we once treasured, or continue to treasure, or to remind you how precious and loved you are. Read the rest of this entry »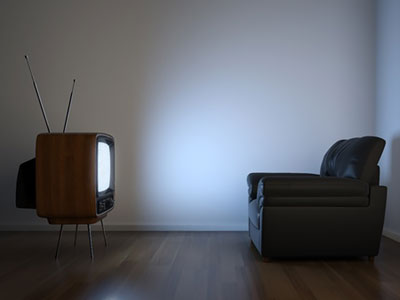 I have passed on endless messages of reassurance to my customers from their loved ones on the other side. The focus in most mediumship readings is typically on reassuring those left behind, on this side of the veil, that their deceased loved ones are actually very much alive and doing well. The dearly departed often let us know that they are unencumbered by any discomfort of a physical or emotional nature they may have experienced prior to their crossing.
Yesterday, I did a reading for a customer who received a profound message from her father. It made me think how I had not really been feeling my own father's presence recently. That is, not since the final group gathering of my psychic development circle over two years ago, prior to my move to Spain. In that final group session, my dad communicated how I had been talking to his photo that very morning, just a few hours earlier. I blushed as the rest of the group laughed at my embarrassment. Spirit loves laughter, and that was so typical of my dad to come through with funny comments during our psychic circle. Read the rest of this entry »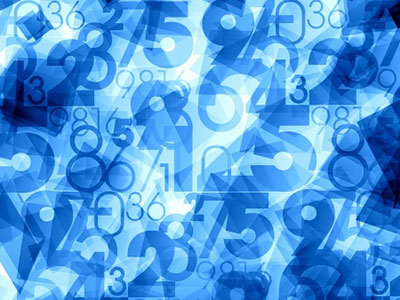 Two ideas in the psychic realm often overlap: our angel guides and the symbolism of numbers. Each of us has guardian angels or spiritual guides. If we are spiritually aware we often also notice that we see certain patterns of numbers throughout the day and in our dreams: the time, dates, addresses, phone numbers, road signs. These are often messages from our angels!
So, how can we draw meaning from what seem like completely random numerical patterns? Let's use the number 12, or 1212, as an example. The number 12 is a powerful cipher in Numerology: it represents the completion of a cycle, as well as the anticipation of new beginnings. Pisces is the twelfth sign of the Zodiac, for example, and December is the twelfth and final month of the year. Read the rest of this entry »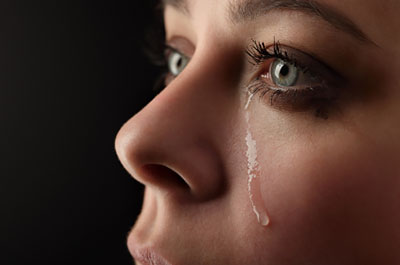 Spirit recently communicated the power of pain and the importance of forgiveness to me in a way I had never quite conceptualized before. Pain is a natural process of the human experience. It is a messaging system that tells us something is not quite right with our situation.
This is true for our physical body, as well as our emotional body. The difference between the two is that physical pain is often more easily recognized, and the appropriate steps to relieve and even to heal the pain can be taken when it is recognized. Emotional pain, however, is more often left unrecognized, or the messages that are being sent are pushed aside.
Both men and women are taught to suppress their pain. Traditional adages like, "boys don't cry," or "keep a stiff upper lip," are reflections of emotional ignorance. We now also live in a society where we are being medicated for emotional issues at rapidly increasing rates, which only adds to the ignorance of our emotional state. Read the rest of this entry »