signals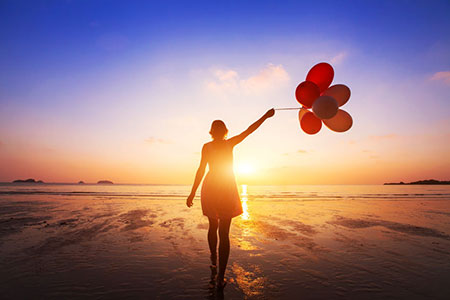 The best time to work on manifesting better things in your life is when you are alone and everything is quiet around you. Ask the Universe for what you want and what you need in your life.
Writing down your wishes is a good starting point, Make a list of what you want in the next year, then five years. Make a list of the things you desire and be clear about what you want and need. You can ask for anything: a new job, new love, a better relationship with your family, and so on.
Once you have made a request, be aware as you guides will answer you, and guide you in the right direction. The key here is being aware of how they direct you, if you want to ensure you will accomplish your manifesting goals.
You need to be aware how your guides are directing you, or you could miss important opportunities along the way. They place ideas and thoughts in our minds, give us signs, and send us messages all the time. You need to be aware that they are there to help you always – just call on them!
And if your guides want you to learn a lesson, for example, such as ending a relationship that is toxic, in order for you to find a new, better relationship, then that is what you will need to do to accomplish your goal. Manifesting is seldom about simply receiving everything on a silver platter. It often also requires hard work, patience and sacrifices to achieve your end goal. Continue reading →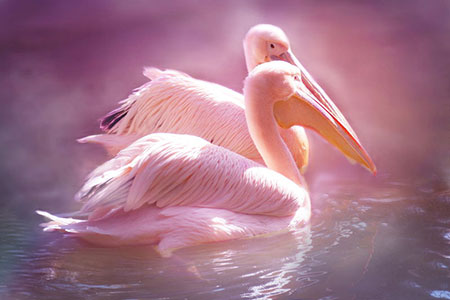 When a bird flies directly onto your path, or you see images or photos of the same bird repeatedly, within a relatively short space of time, this is often a spiritual sign that the energy of this bird is calling or guiding you.
I live on the coast and I am lucky to be able to watch various seabirds, and encounter other birds drawn to the local water ways. The pelican is one bird that has specifically caught my attention. The day I was inspired to paint this amazing bird, he literally strutted down the hallway of my home!
Even to this day, pelican continues to literally soar into my experience whenever I need to draw on his wisdom. Even though they seem large and clumsy, there is something gentle and caring about their nature. If pelican has waddled or soared onto your path, let his wisdom and symbolism guide your way.
I started building my connection with the pelican's energy by observing and sketching the local birds. Through the process I found a sense of awe for the pelican's beauty, which was a shift in my perception, as I had never before considered them to be very attractive birds.
I also noticed they followed a set routine, and similar flight paths, depending on the weather. It inspired me to become more aware of my own patterns and habits. At this time my work schedule had become somewhat unbalanced and dysfunctional, without me being aware of the impact. Pelican taught me that it is vital for my self-care to ensure that I work within a routine and structure that better supports my creative outlets and energy levels.