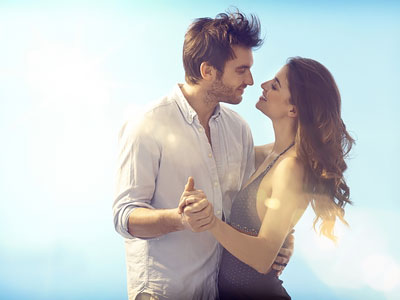 Everything we experience in life is an opportunity to grow and embrace fully who we are. In India they say that the path of the householder is the hardest spiritual path, far harder than that of the monk or hermit. In other words, facing the daily challenges of domestic responsibilities and being in close relationship with others, whether it be romantic, family, or work, is the hardest path to manage.
It is challenging in our everyday life to stay close to God, or remain true to the blueprint of who we were created to be spiritually. The good news is that, as we do learn to manage our challenges, we exponentially strengthen who we are. (Note, I use the term 'God' as a convenient, small word to indicate a vast Divine experience too big for me to describe, or define.) Read the rest of this entry »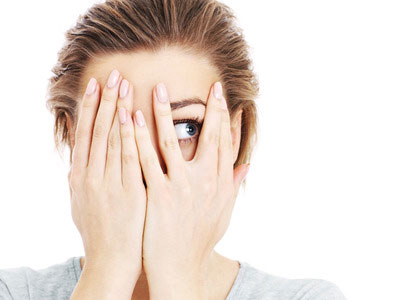 I have done thousands of readings for people from around the world, and I can assure you that fear is part of the human condition. It is not only a valuable asset to recognize danger (emotionally and physically), but it can also be an opportunity to face the fear that is holding you back from living your best, authentic life.
Fear is a reaction to something, or someone, that one perceives as dangerous, threatening or potentially painful. Fear is not necessarily a bad thing, as it helps us avoid dangerous situations, like touching a very hot surface, or swimming in rapidly-moving water. It can also be related to loss of a loved one. If, for example, a person is between the ages of birth to 18 years and dependent upon a parent to meet basic needs, the fear becomes very deep-rooted, and the same is true if you are older and suffered many or even one significant loss. We can also become frightened before speaking to a large group of people, when boarding an airplane… or just thinking about it! Some of us fear clowns or a wild animals. Read the rest of this entry »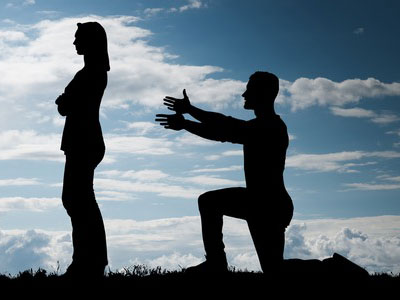 Throughout my years as a professional psychic medium (and even before), I've encountered a recurring theme of those who are seeking advice involving intimate relationships. Now, remember, intimate relationships aren't just our lovers. They can also be close friends and, of course, our family.
Intimate relationships are the ones we have with those closest to us. We know their secrets, strengths and weaknesses, and they probably know ours. It's those people that we want to help, those we want to love, or those who we just want to love and respect us. Sadly, when people are seeking guidance with these intimate relationships it is most always pain-filled. Anger, fear, frustration and desperation almost always accompany these relationships. Read the rest of this entry »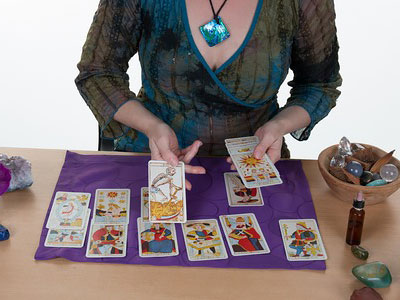 Mysterious, symbolic and highly energetic, the Tarot is a high vibrational tool helping us discover the deeper meaning behind the events of our lives. It can offer guidance around situations in which we may feel lost or confused. And it can serve as a bridge between how we perceive the 'normal' reality, and how the influence of Spirit is working in our lives.
As every Tarot reader's gifts are different, as unique as is every individual, a reader comes to develop their own style accordingly. But the Tarot itself also has its own energy – a high vibration frequency which Spirit can use to send us messages, encouragement, and guidance.
In my own Tarot readings, I find that Spirit most often seeks to illuminate areas in which changes may be needed in order to bring about the most beneficial outcome. This can be anything from the need to shift a perspective, the need to let go, or the need to accept things as they are. Read the rest of this entry »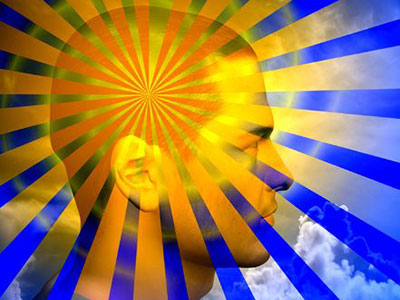 No matter what your current circumstance is, no matter what your current situation may be, whether you are feeling like you do not have enough or are not enough… you do not need to be in a state of perfection to attract perfection to you. You do not need to be in a state of prosperity to attract prosperity to you. It is important for you to understand and realize this.
The thoughts in your mind create your reality. What you think about you bring about. Be on high alert of the thoughts that run through your mind.
The ego has a tendency to keep you stuck in the past, but you are more than your ego. You are a creation of God, of heaven above, you are all powerful ever-expansive. You are a creator of your life. You came here in this incarnation to create. To create love. To create joy. To create harmony.
So, be aware of the thoughts that might be running in your subconscious mind – that program in the background that you might be completely unaware of. Read the rest of this entry »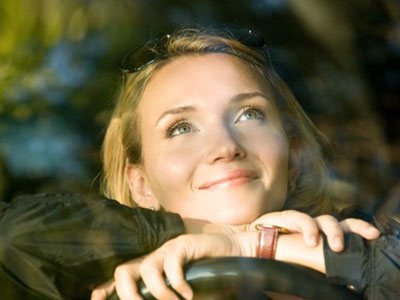 There are times when we are tempted to withdraw from the world, sit around, and feel sorry for ourselves. For many of us it is all too easy to get into the rut of complaining about how everything bad only happens to us, and how unfair life is. Some of us also easily complain that other people seem to have everything, and we have so little. When this kind of thinking takes over, it may be time to ask yourself some really tough questions.
Am I in a comfort zone? Is it really too difficult to make the necessary changes to have a better life? Do I really want to get well? What benefits am I possibly getting from choosing to remain stuck? Has my circumstances or my health status become my new identity? Am I always looking in the rear-view mirror, wishing I could rewrite the past? Do I obsess about what could have, should have, would have been? Read the rest of this entry »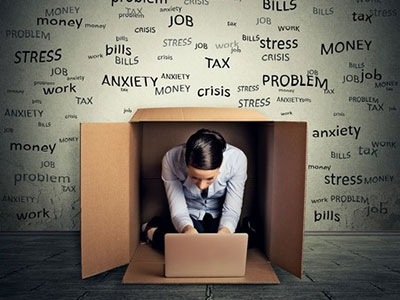 Addressing our desires, needs, goals and actions is imperative as we go through life. Ideally this happens on a regular and consistent basis. Yet, life sometimes has the uncanny ability to delay our well-defined plans, or simply start it without us. It can also unexpectedly speed up our plans.
If you reflect on your current life status, are there aspects of it that make you cringe a little? Is your career, financial health, relationship, or family life in a space where you are just 'getting by.' Are you living month to month on your paycheck? Stuck in a stagnant relationship? Do you hate your job? Feeling overwhelmed?
If such feelings are prevalent, then it indicates that your life owns you, instead of you owning your life. Your life owns you when your everyday routine consists mostly of elements of necessity, not of desirous choice.
There is no doubt that modern society has burdened us with the pressures to succeed, to pay the bills, to live where we live. Navigating the meandering river of our material needs occupies much space in our mind. My brain hurts! Read the rest of this entry »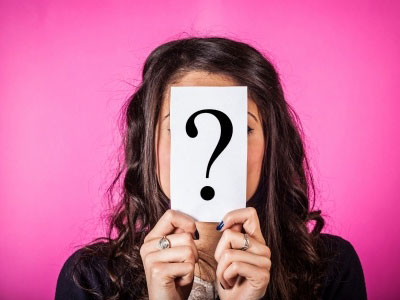 Many people are afraid of asking questions, and yet asking questions is an essential skill if one wants to learn from others, or from Spirit. People are afraid of what they perceive to be the risks involved in asking questions, due to their own unhealed issues of control, fear, and ego.
Asking questions can make you look or feel vulnerable. If you grew up in a dysfunctional or abusive family, asking questions may have been perceived as defiant, and maybe punishment would have been doled out.
In the workplace this is often the same. An insecure boss or even co-worker might react badly to questions, perceiving them as challenges rather than an effort to learn or obtain information needed to learn. In poorly run workplaces (that do not know how to effectively train or educate their workers) asking questions could mean you are risking getting fired for 'not knowing' something, rather than it being seen as taking the initiative to learn and check on details. Read the rest of this entry »