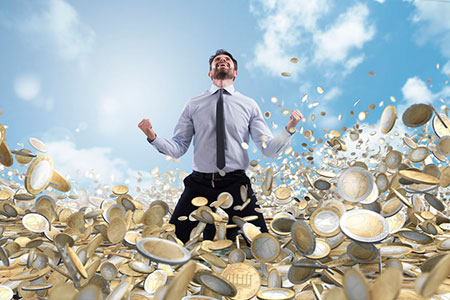 We tend to focus a lot of mental and emotional energy on abundance and prosperity. Which is a good thing. As humans we are meant to live an abundant life. However, I have talked to many clients that have been focusing their attention on abundance, but say that they only experience lack.
From a metaphysical and spiritual perspective there are several reasons why this may occur. The first is that people are often unclear about what they want. Second, it is common for individuals to invest their energies on limited mindsets about abundance, or a lack of trust. The third primary reason why people don't achieve what they say they want, is that they focus on what is absent, rather than on what is present in their lives.
The first challenge, that many of us must overcome to experience true abundance, is to be clear about what we really want. Too often people seeking abundance simply think that a certain amount of money in their lives will fix their problems. However, abundance is often less about money, and more about a personal sense of security and stability.
True abundance is not the amount of money one has in the bank.  Abundance is about having enough time and freedom to do what we want to do in our lives. True abundance is the freedom to achieve personal goals and enough energy to create happy and fulfilling relationships. And yes, money too. Money is certainly one factor to the equation. However, many things that people say that they want can be achieved without having access to a limitless amount of money.