invocation
Published
June 18, 2017
|
By
Shani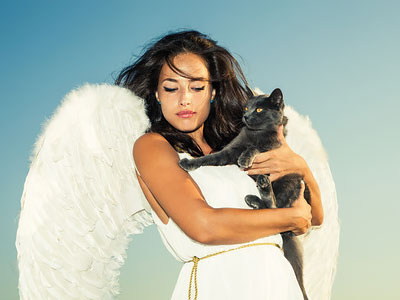 "You have four beautiful angels with you, and you aren't even communicating with them!" These were the words of another psychic at a psychic fayre I was working at several years ago. I had never met him prior to this particular event, and he shouted those words at me as I was walking through the entrance towards my designated work table, to get ready to set up.
And he was so right. As much as I still vividly recalled my vision of angels when I was nine years old, and as much as I was using angel cards in my own readings, and constantly telling my client aware of the angels all around us, I hadn't been speaking much with my own angelic team. Continue reading →
Posted in

Angels, Conscious Creation, Life Design, Meditation, Metaphysics, Psychic Readings, Spirit Guides, Spirituality
|
Tagged

affirmations, angel readings, Angels, animal communication, apparition, archangel, beings, cats, chant, entities, free will, guardian angel, guidance, inner guidance, inspiration, invocation, Meditation, miracles, pets, prayer, psychic protection, psychic reading, Spirit Guides, spiritual messages, Spirituality, visions, visitations
|
1 Comment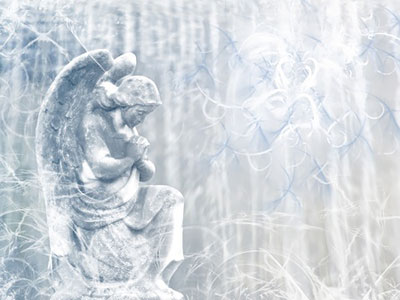 Anyone can call on the angels to help them in any situation.  Carl Jung called the angels, "The thoughts of God." You do not have to belong to a specific religion or denomination to ask the angels for assistance and guidance. They are unconditional love manifested into form and can help us through all our challenges.
One thing that I have found useful on my own journey of forgiveness is to engage the angels in my own forgiveness work.
Try this brief invocation to ask the angels for guidance on your healing journey:
Holy Mother, Holy Father God, Light and Love of the Universe,  I ask today for assistance with my path. I ask for the angels to surround me and fill me with the light of truth.
Posted in

Angels, Conscious Creation, Healing, Life Design, Meditation, Self-Help, Spirituality
|
Tagged

adversity, Angels, challenges, creation, Divine, divine intervention, Enlightenment, forgiveness, guidance, Healing, intention, invocation, judgment, Meditation, prayer, protection techniques, religion, spiritual practice, truth, unconditional love, visualization
|
Leave a comment
<!div id="networkedblogs_nwidget_logo" style="padding:1px;margin:0px;background-color:#edeff4;text-align:center;height:21px;"><!a href="http://www.networkedblogs.com/" target="_blank" title="NetworkedBlogs"><!img style="border: none;" src="http://static.networkedblogs.com/static/images/logo_small.png" title="NetworkedBlogs"/><!/a><!/div>