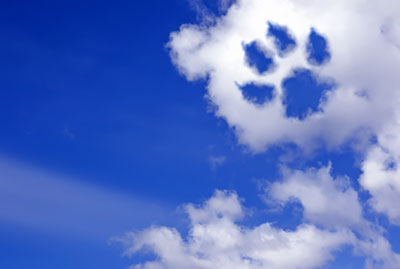 It is a very sacred experience having pets here on your earth dimension. as it opens up many opportunities for you to continue with your expansion and your evolution here on this planet. There is a purity and sanctity in their love for you that you will find no place else.
Your pets bring many gifts and blessings to you, helping you to stay present in your life, in your day and if you are able to bring your pets to work on occasion, if at all, this is a very healing experience for you both.
Julie is quite privileged to be able to work at home. In the beginning, her pets were quite an annoyance as she went about busily with her tasks, but as she began to open up to the idea of being more present, more aware and not so caught up in the busy-ness of doing, she began to realize a great opportunity that her pets presented to her. Read the rest of this entry »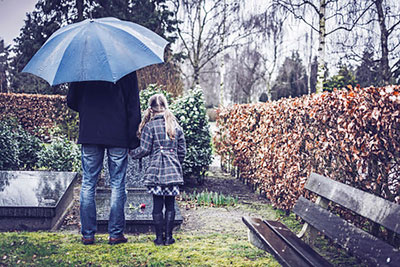 Death is very much a part of this human experience and your life is eternal. As you open up and embrace these truths the grieving process will begin to transform and evolve.
There is a natural occurrence of separation and disconnectedness when your loved one moves from a physical form into spirit. These are simply attachments that the ego holds. Change is difficult, we understand that. As a human being, part of your growth on this planet is to evolve, and your evolution takes place within change. Read the rest of this entry »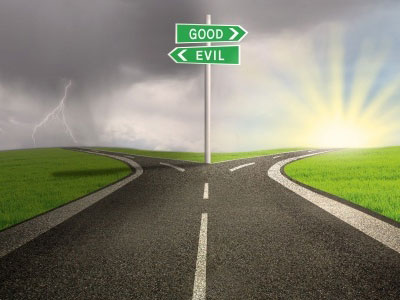 I wanted to set an intention for my evening meditation. I wanted to connect with my higher consciousness, and maybe even connect with my grandfather. I wanted to ask questions about death and what happens to our souls and consciousness. What do we perceive after we die?
After my meditation I took down some notes on things I wanted to share that I felt was important information. Before going to sleep I also set the intention to visit with my spirit guides to retrieve and receive any other information that could help shed some light on our life after death.
This is what I came up with. Read the rest of this entry »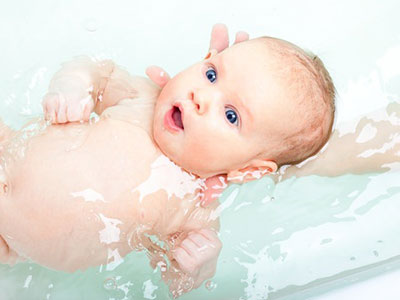 The sacrament of baptism is a Christian ceremony of washing away 'original sin.' Most Christian religions believe that every soul is born into the world with such sin. It is believed that baptism must be performed, and if it is not done, and the person dies, then the spirit of that individual will go to a place called Limbo, which is described as the upper region of the state of Hell. Personally I do not buy this.
I believe very much in the Christ Spirit. He is very much alive and well, working on this planet we call Earth. I think that the Christian religion was meant to be a good thing in this world. It is good for family values, and gives children a good structure, and a sense of right and wrong. It is meant to bring a message of peace, hope and unconditional love to humanity. But I don't feel that anyone has the right to condemn an infant to Limbo, just because his family didn't make it to baptism yet. Read the rest of this entry »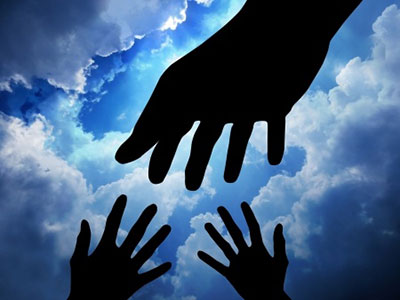 Know and trust that your loved ones in spirit and furry friends in Heaven are ever present in your life on this Earth.
They want you to know that they are sending their love and their joy. They are one with you as the memories of their lifetime pop in and out of your experience here on Earth.
And if you desire, you can invite them to come closer. Feel their gentle touch on your back or your hand, or your face. Feel the beautiful love and warmth and blessings that they bring here.
Many are desiring forgiveness and love wanting you to know that their soul, like your soul is ever eternal. There is no death, only a departing of worlds. Read the rest of this entry »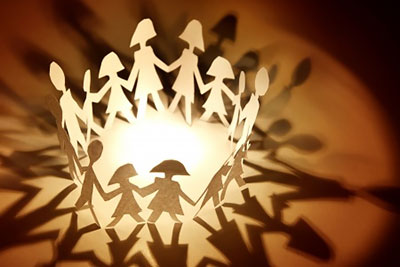 When I facilitate a séance, it is to give the sitters opportunity to communicate with departed spirits that have crossed over to the other side, which the spirits like to call 'home.' Spirits often like to call the day they left the earth plain their 'birthday' going back home. Death is the beginning of their life in the other side, as some people like to call it. Matter cannot be destroyed it just changes form.
A séance is group session aimed at communicating with spirits. The word séance comes from the French word for seat, session or setting (from the old French seoir, which means to sit).
There are usually three to twelve people in the séance. I prefer six to eight, and if possible a mix of female and male energy. When people come to my space for a séance I have a nice round wooden pedestal table. Lighting is a personal preference. Some mediums like very little light, some like a red light, because they believe it is easier to see spirit in red light. I personally feel spirit can communicate in any kind of lighting. Read the rest of this entry »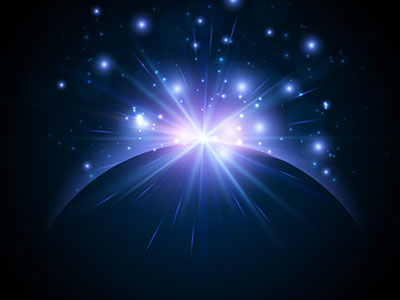 "I am one with all that is. I am that I am," is the mantra to clear any feelings of isolation or separation.
This week your energy is best spent in remembering that you are a small part of a bigger whole. You are but one piece to the puzzle, and as the puzzle is complete it becomes a whole, so you experience yourself as a piece of the puzzle, but also as a complete whole. It is a truly delicious and glorious experience when you no longer feel separate, when you finally feel like you belong!
You have always belonged. You were never really separate. It was your belief in the illusion of the reality that your mind created that brought with it the feeling of separation, of division and competition.
I am you and you are me and together we are one in the same. When I hurt, you hurt. When I heal, you heal. Separation is a Third Dimension concept. Unity is the framework for the Fifth Dimension. Read the rest of this entry »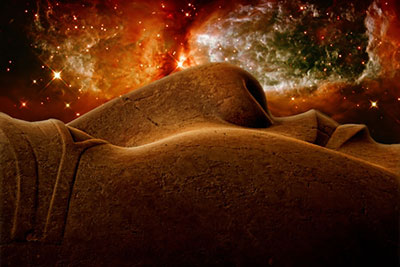 Our wise ancestors worshipped the stars in the heavens above and considered them to be a direct reflection of the earth below. As you may know, the movement of the planets in our solar system absolutely mirrors everything that is occurring on Earth at any point in time.
Have you heard of the deities known as Nut and Geb? In Egyptian mythology Nut and Geb are twins. Nut is the sky goddess and Geb is the Earth god. In the imagery found in ancient art, Nut is typically shown to be arching over, or mirroring Geb, who lies below. As above, so below…
The Egyptians were exceptionally precise astronomers. The three pyramids at Giza mirror perfectly the three stars in Orion's belt above. They are Alnitak, Alnilam, and Mintaka. These three stars form the most striking and isolated line in the heavens. Read the rest of this entry »