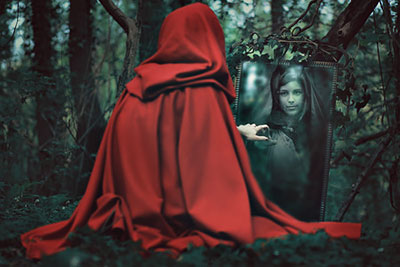 The idea of a mysterious, magic mirror evokes scenes from fairy tales like Snow White, where the wicked queen looks into the mirror and is able to see what her enemies are plotting against her. But do magic mirrors really exist? Can they be used to see into the future, as seen in so many fantasy and horror films? The answer is yes.
The magic mirror, also known as the black mirror, is a powerful scrying tool that has been used for thousands of years. A scrying tool is typically an item with a polished or reflective surface, such as a crystal ball, mirror or even a bowl of water. The seer gazes into the reflective surface to see psychic visions. Read the rest of this entry »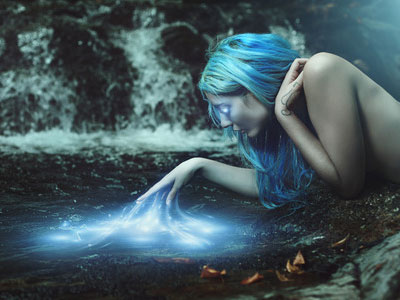 One of the quaintest concepts, that seemed to captivate imaginations around the turn of the 18th century, were the elements and their embodiments in the form of Elemental Spirits. These beings were the personification of the Classical elements of Earth, Water, Air and Fire.
In the Middle Ages, great attention was given to these four elements in terms of diagnosis, such as the Choleric being linked to the Earth, which would be thus be linked to Taurus. The Phlegmatic was linked to the water element, or Pisces, which often would diagnose lung disorders, thus the word origin for phlegm. Read the rest of this entry »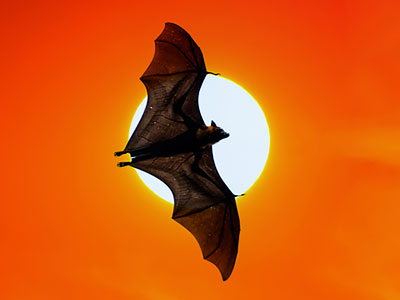 There are many stories about the Sun and the Moon that have been passed down through the generations. A lot of them are instructional, passed from mother to daughter, and father to son, in order to teach the young about the pitfalls and lessons of life. Some African tribes tell a tale explaining why you never see the bat and the Sun in the sky at the same time.
In the beginning of time, Creator sent his messengers to gather all creatures, great and small, to receive their purpose. The messengers were given a specific time to arrive so they would all be there before him.
The messenger assigned to bring Sun was Bat. He wasn't very diligent and was easily distracted along the way. So, when all the other creatures had been given their assigned roles in the world, and Bat had not yet returned with Sun, Creator sent Dove. Dove was one of Creator's most trusted messengers and was sure to complete Bat's task and bring Sun to him. Read the rest of this entry »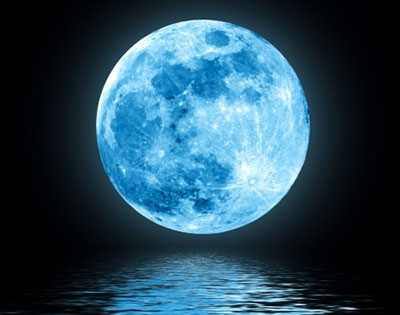 In Medieval times February's full moon was known as the Storm Moon. During this month storms, rain, snow, and ice raged across the Northern Hemisphere and the Earth was still in the firm grip of winter. Ships were tossed on the sea as if they were feathers in the wind, and travel was limited.
In one Greek myth, Scylla, a sea monster, along with the whirlpool Charybdis, each guarded a side of the Strait of Messina which divides Italy and Sicily. Travelling sailors navigating the strait would have to choose risking their lives with either the monster, or the whirlpool. Greek mythology states that Scylla had six heads, each with three rows of sharp teeth, held on six very long necks. Her body was made out of several growling dogs held up by twelve paws. Her heads would reach out to passing ships to grab sailors and crush them against the rocks before devouring them. Read the rest of this entry »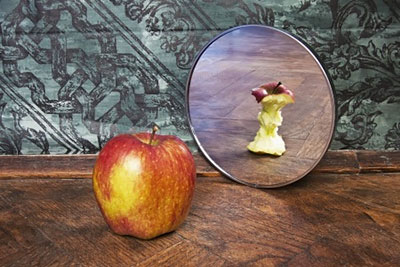 Is illusion a reality? What do I even mean by "the reality of illusion?" I am not sure, so this will be a walk of discovery for both of us.  Definitions of illusion includes concepts like "deception", "fantasy", "not real" or "to convey a false or misleading impression." Reality on the other hand is defined a "the real thing" or "fact",  "a state or quality of being real" or an "actual thing".
So the reality of illusion in my mind must mean that behind the smoke and mirrors of illusion there must be a reality base of some sort? Does this further mean that within the illusion of a lie there may be some truth? I think this bears some investigation, some form of discovery, don't you? Read the rest of this entry »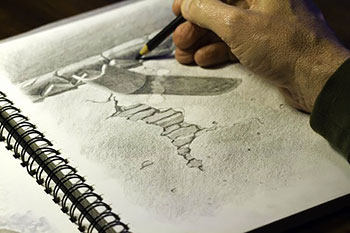 I have noticed that all of us are unconsciously psychic in our creativity. The dreams and collective nightmares of our society can come out in any way we wish. In fact, doodles are the raw expression of a good idea, and sometimes can show even more detail than you feel you ideated over. A deliberate drawing, a design can even be divinely inspired.
Some of the Remote Viewing exercises that were done by agencies and organizations encourage vagaries – the art produced doesn't have to be strong, or good, but how would you feel if you could 'see' another earth, or mankind in a few hundred years? What if your drawings, doodles and sculptures were a shadow, an imprint, a sign of a world or future to come? Would you draw more? Regard them, study them, they may images of your own futures. Yet, don't try too hard, as those images do not come true. Do an art study, and you will see what I mean. Read the rest of this entry »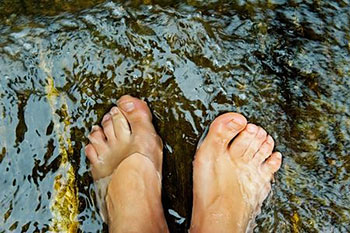 Sunday being my day off from my daily job, I finally decided to spend a few hours at the lake. Born and raised on an island, water has always brought me peace and clarity. It is small lake, about 15 minutes from my house. Unfortunately, it being a Sunday, was not the ideal time to seek peace here.
It was a really nice dry sunny day, which brought many people to the water on the same mission. The park was too crowded to find any inner peace. So, I left after an hour and decided to make my own lake! I had an old tub sitting in my back yard awaiting a new lease of life. After a strong deep scrub and rinse, I filled it with cold water and sat there on the rim, with my legs immersed in the healing water. Read the rest of this entry »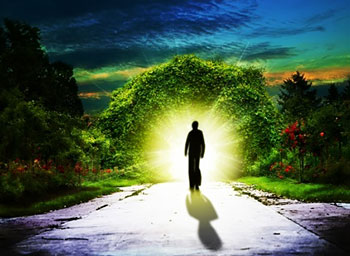 I often set an intention before I got to sleep of what I want to do during my astral travels. This could be to visit another universe, or a deceased loved one, or to spend time in the sanctuary that I created in my mind's eye for me to rest and recharge. I do this just before I fall asleep and transfer to the spirit realm. I have shared in previous blogs how you can do this yourself.
I enjoy visitations with my Grandpa during these astral dreams. When I want to visit with my Grandpa, I simply imagine myself walking through a well-worn path to a mechanical lift. I step into the lift and rise with it to the top of a very tall hill. Here there is a portal that I enter that leads to my sanctuary or my "happy place." From here I may continue the journey further, or I will remain there and enjoy astral encounters with others. Read the rest of this entry »