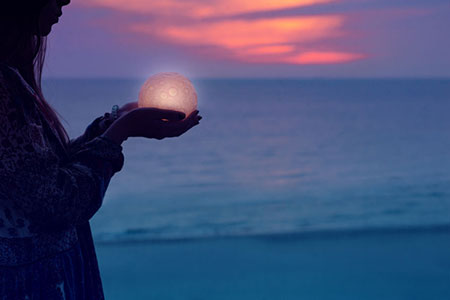 Many spiritual and metaphysical teachers focus much attention on spiritual practices like meditation and mindfulness. The goal of these practices is to allow our consciousness to shift away from the past and the future, to focus instead on the present moment.
It is important to understand that the past is over. There is nothing taking place in the past any longer. This is important to understand if someone has a habit of rehashing the past in their mind. It doesn't matter if someone is focusing on positive past experiences or negative events. Too much attention on the past is never useful.
The future is another area where people expend a lot of mental attention. Fantasy and worry are the two most common focuses when obsessing over the future. However, there is no amount of fantasy or worry that can ever make someone's life better.
When we expend too much of our energy on the past or future, we are sacrificing the precious present moment. For this reason many spiritual teachings and traditions encourage mindfulness and meditation. These practices allow us to recognize our daily thought patterns and help us gain an understanding of where our attention is focused.
The present is the only moment that is real and that truly matters. This is where everything is happening – in the now. This is also the only moment where you have any real power.