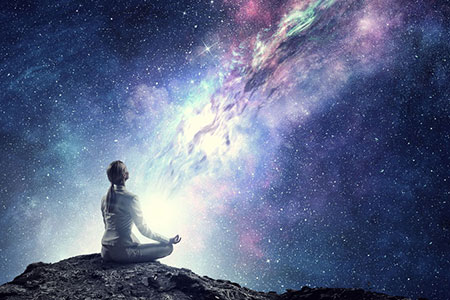 During the years of private study with my teacher, Adyashanti, he used to speak a lot about belief systems and spiritual practices. I learned from him, among other things, that to believe something, as opposed to having a direct experience of it, are two entirely different things. If you believe something because you've been made to feel guilty for being a non-believer, or merely because you think it's the 'right' thing to do, it's likely that this belief will be challenged throughout your life.
However, if you have a direct experience that is of a spiritual nature, you're more likely to remember it and the impact it had on you, and you are more likely to truly believe as a result.  The direct spiritual experiences we have, whether through meditation, dreams, or psychic and paranormal phenomena, are the ones that help us grow as an individual and bring us into alignment with our soul.
Why is this? If you think about it, we are bombarded with information every day that our minds must either believe, memorize, and somehow apply. Our authentic state, soul or higher self, has a direct, intuitive knowing that doesn't come from this information or thoughts triggered by the external world. This kind of 'knowing' comes from within. When we have moments where our 'everyday mind' is out of the way, either through a psychic vision, spiritual experience, dream, or simply a quiet, meditative state, we come back in touch with this original 'inner knowing' or 'beingness.'
Some call this 'enlightenment.' According to my teacher, Adyashanti, and from my own direct experiences, true enlightenment is not something that can be learned, rather it's the 'unlearning' of all thoughts we've taken in.