Posts Tagged 'energy vibration'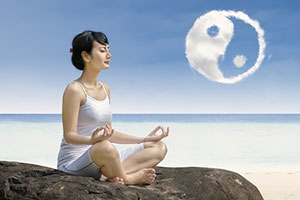 In modern society we are all about mantras like "just do it" and "no fear." We worship Yang energy – the energy of doing-ness. Yet, the power of the flow and wisdom of psychic guidance is the opposite: don't just do something, sit there!
We have come to neglect the Yin energy in our lives – the energy of being-ness. We are afraid that if we hold still we are quitting, resigning, giving up, procrastinating.
Have you ever tried to get through to a friend who will just not shut up? That is how it is for our Spirit Guides, the Higher Self, Yoda, Jesus, The Force, Source, God, the Divine – whatever your belief. When we don't hold still and shut up, nothing else can come in to guide us. We are then at the mercy of our crazy human mind with its puny imagination and its self-absorbed ego, which is limited by the imagined boundaries typical of earth plane thinking. Read the rest of this entry »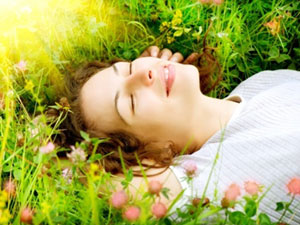 We are living in a fast-paced world where we feel we must do many things every day, hardly having much time to just be. To just stop. To think. To just be.
Instead of embracing the fact that we are a human beings, we are in this day and age more focused on being humans doing. We get caught in up in the web of life, with its chaos and drama. And we get frustrated and feel so rushed. There is no time to truly do the things we want to do; to spend time doing the things that matter the most. So, with this blog, I ask that after you are finished reading this you take a moment to just sit for 15 minutes and simply do nothing. Meditate. Just think about nothing and if thoughts come in, ask yourself: is this thought helping me to get in alignment with my true self? Am I in touch with the higher self that allows happiness to be a part of my space and life? Read the rest of this entry »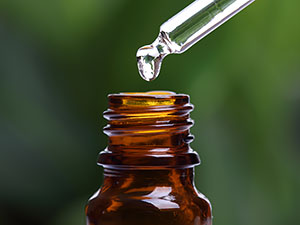 There are several spiritual uses for essential oils and scents.
Using Sandalwood, Patchouli, and Frankincense essential oils will help keep you grounded while meditating. You can use just one, or you can mix them together in equal parts, then just diffuse the oil according to your preference.
"Love Come To Me" oil is made with two parts Rose, or Rose Otto, and one part Lavender, Honeysuckle or Ylang Ylang. Use as you would in a diffuser, or as a perfume oil on pulse points. The Rose oil makes us feel more attractive, the Lavender, Honeysuckle or Yland Ylang helps give us confidence.
Using Rosemary, Peppermint, Lemon Grass, and Ginger will help in studying and memory retention. Use one, or a combination in equal parts. Dabbing a small amount on your third eye will enhance your ability to recall information later. Read the rest of this entry »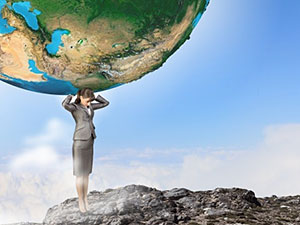 Sometimes we take on the burdens of our loved ones, whether it be a spouse, child or parent. This happens especially if we are highly intuitive or sensitive, or in touch with our psychic abilities.
It's difficult to watch someone make bad choices in their life. We want to step in and help them out, show them the way.  While that may be well and good sometimes, God often has a different plan and we may be interfering with God's work.
It's important for us to remember that we all have our own cross to carry and life path to walk down. God wants us to focus on our own business. Our role on this earth is to be a guiding light, filled with love and forgiveness for ourselves and for others. Our place is not to judge, condemn or control. Sometimes our fears take us down that path. We are afraid that if we don't step in and do something the situation will spiral out of control. Read the rest of this entry »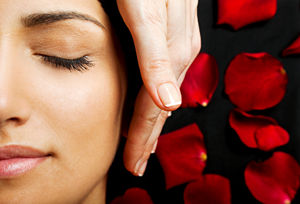 Energy. What is it? Psychics often talk about picking up your energy and the energy of situations and the people who you have questions about.
Some refer to this as the 'vibes' we get from people, animals, places or things. Have you ever walked into a house and gotten great vibes, or maybe not such great vibes?
The concept of energy forms an integral part of our daily lives. We speak of the energy of dancers, athletes, supernova, and electricity. We soak up the Sun's rays and it gives us energy. Deepak Chopra talks about it. We use energy to work, relax, cook and travel.
We can't see energy but we can feel it on both conscious and subconscious levels, including psychically. We can see the amazing effects of it. We can see spaceships launch, lights go on, the effects of our investment in time and energy to get things done, and the lack of it when we're feeling confused, depressed or under the weather. Read the rest of this entry »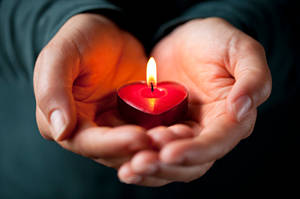 Although the difference is subtle, there is a fundamental difference between being 'psychic' as opposed to being 'intuitive'.
The term 'psychic' refers to having a special sensory system, better known as a psychic sensory system or chakratic sensory system.  This sensory ability enables you to 'get' or 'perceive' information. Much information can be derived through psychic perception.
Unfortunately, the shadow-side of having such a psychic sensory system is your potential entanglement with unwanted energy.  'Getting' information automatically implies that the source is outside yourself, and you are thus vulnerable to taking on what is not yours. You may also be exposed to out of balance power distortions. Read the rest of this entry »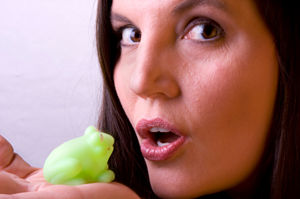 How does one 'manifest' your perfect mate using the Universal Law of Attraction? What does it take? How do you do it?
I recommend writing down at least 100 qualities you are seeking in your ideal life partner.
December 31st, 2005 I unexpectedly found myself alone on a New Years Eve. I had just ended a five-year second marriage. I was now also without my new fiance, who had proposed marriage to me less than four days previously, but has dumped me on that New Years Eve. I honestly thought at that point that I would either be getting back together with him, or move on to yet another relationship within the next two to three months. I was sad and disappointed, but I wasn't worried about the future. After all, I am a smart, attractive, successfull and desirable woman, not true? Read the rest of this entry »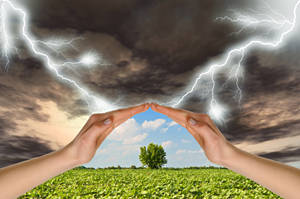 Shielding is an important aspect of being psychic, and one of the toughest skills to master for psychics who are just learning to use their abilities.
To be able to read people the psychic has to be open to the flow of spiritual energy. As we become more intuitive, and more aware, the need to block unwanted energy, or keep energy from becoming intrusive, grows stronger.
Some psychics are able to turn it on and off at will.  Others, myself included, can have a difficult time protecting themselves from psychic intrusion, and must therefore prepare themselves by 'shielding'.  There are several ways to shield yourself, and all of them are effective, but there are pros and cons to each of them. Read the rest of this entry »