Posts Tagged 'energy vibration'
Vampires do exist. Psychic vampires, that is. This is a hard fact to accept, but psychic vampires are very real!
Most people, at one time or another, have probably encountered at least one psychic vampire. For example, you meet up with a friend and they start a conversation, and little by little you start feeling tired, sleepy, exhausted… while they just happily keep up the banter. Finally, the person leaves and the only thing you want to do is to crawl into bed, for a good, long rest. Now, what really happened in that situation, is that your life force has been drained.
Not all vampires are bad, or even realize what they are doing to you. We just need learn to protect ourselves from their energy drain. On the flip side, there are psychic vampires who do know exactly what they are doing. These people are manipulative and do all of the taking without ever giving in return. Read the rest of this entry »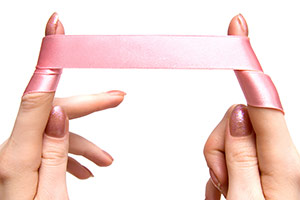 Several years ago, during a psychic awareness workshop at the Arthur Findlay College of Psychic Research in the UK, I had a profound experience with ribbon psychometry.
Exercises with psychometry are often done in groups of two, in which the participants exchange small personal items. Psychometry is the art of reading the energy imprints on objects. The objects can vary: photographs, jewelry or even a key-ring. These and other tokens must have meaning to, and has been handled primarily by their owner. The main objective is that the item carries the vibration of its owner.
Our class of ten was made up of men and women from all over the world, as well as a few from Britain. We were all new to the concept of reading with ribbons. Read the rest of this entry »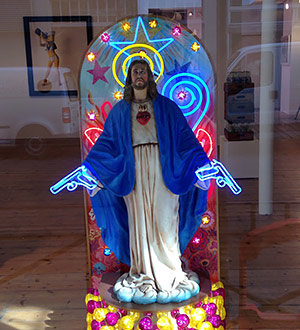 To be fair, I did not visit to the city of London solely for esoteric purposes, but I found the energy signature quite different and stark there, compared to Athens and Berlin.
I found the atmosphere in Berlin, for example, electric, yet peaceful. Stepping off the U-Bahn at Wittenberg Platz in the middle of the high season, I was engulfed by a comforting low-level hum of German families and tourists doing their Saturday afternoon window shopping. The people here did not seem to have a care in the world. The streets were crowded , much like that of London, but not once did I feel a sense of angst or claustrophobia. The warm buzz was actually quite welcoming and pleasant… and this is major coming from a highly strung empath like myself.
Berlin woke me up on a Sunday morning with the nostalgic chiming of church bells. I was staying inside one of the surviving wings of the Neues Schauspielhaus on Nollendorf Platz, in the Schöneberg district of Berlin. It was built in 1905 as a theatre and concert hall, in the then fashionable Art Nouveau style. Maybe Bertold Brecht was there in the 1920s, discussing his plays with someone in the very room I slept in that night, or maybe the bands Depeche Mode or The Human League used it as a dressing room in the 1980s. While those bells were ringing in the distance, I almost expected Christopher Isherwood's character Sally Bowles to sneak down the corridor of this old building, back from a busy, decadent night's work at the Kit Kat Club cabaret. Read the rest of this entry »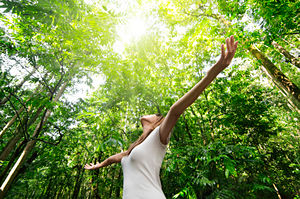 A few years ago, in the time leading up to 2012, I wrote a blog post about the symptoms of spiritual awakening. Well, here we are in 2014 and some of us are wondering what to do now?
Some of us feel as though we didn't make it. Some of us are wondering if we made it, but don't know it? Some feel as though they have awakened, but have hit a plateau and are unsure of what to do next.
All of these examples are types of plateaus we must face in our diverse journeys. I can only offer advice on what I have personally dealt with and come to embrace in my own.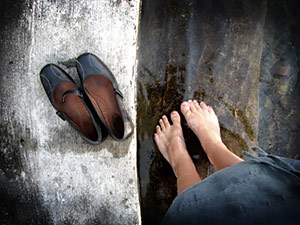 If I were you and you were me, what do you think it is would you see? Would you see my life, my losses, my sadness, my fears? Or would you see my happiness, my joys, my passions, and my purpose? If I were you, would I see the same? Would I feel your pain? Would I feel your hopes?
We all have the amazing gift, every day if we choose to, to walk in the shoes of another and feel what that is like. As a psychic reader I do that with my clients here at Psychic Access.
As a person it is up to me whether or not I choose to look at another and feel what it might be like to be them. True empathy comes from within, but it radiates around you if you allow it to, bringing people into its glow. Empathy, painful as it can be sometimes, also brings great joys with it. It allows the rhythm of life to become a true and honest part of you and raises your own vibration. The joy of people watching can bring great satisfaction! Read the rest of this entry »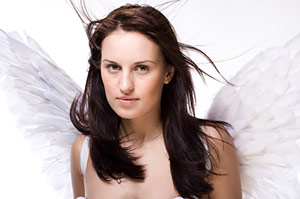 This is the third article in a series designed to assist you in opening to a more personal and active relationship with the Archangels.
While the Archangels I reference are used in other authors' materials and teachings, the information reported in these articles are unique to my experiences with them as part of my clients' Spirit Teams, as well as my own interactions with them.
Please feel free to explore and create your own unique relationship with these loving and compassionate beings.
Archangel Michael
Archangel Michael is often present in individuals who have "bitten off more than they can chew" or have taken on soul contracts which involve clearing and healing, not only for themselves, but for others and the planet. This could extend to family and ancestral lines, geographic locations and particular life experiences like depression, abuse, financial hardship or problematic relationships. Read the rest of this entry »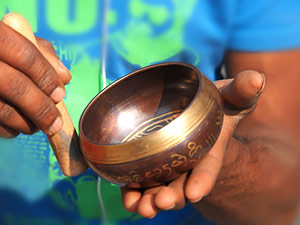 Words have meaning. Thoughts have meaning. Everything we think and say has a vibration that manifests itself into sound, light energy and memory. This sound vibration changes the chemistry of the brain.
A positive sound and vibration changes the brain to a calm, compassionate,  highly intuitive state. Think of a baby laughing and how it brings joy to everyone who hears it.
A negative sound and vibration abruptly shocks and damages the nervous system. Think of someone scratching the chalk board or yelling racist epithets, and how both make you nervous and angry.
We can actually improve our health with positive vibrations in the form of mantras. A mantra is a set of words, with a positive meaning that also has a positive vibration. When repeated over and over, this vibration permeates every cell of the body, igniting, healing and repairing these cells. It moves through every muscle, bone and organ. Read the rest of this entry »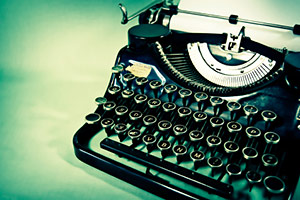 When I was growing up my mother had a typewriter that had been in the family for a long time. I never knew much about its history.
One day I was invited to a family reunion at my aunt and uncle's house. After my mother had passed away I never had much contact with them. We sat around and talked about my mother being a psychic and how she experienced many paranormal stuff as a child. My aunt took out a family photo album she had shown me before and in one of the pictures there was a picture of an old, black typewriter. She told me that it was a 1920's Royal typewriter and that my grandfather received it as payment for working on someone house. The homeowners didn't have the money to pay him for his services. Read the rest of this entry »