Posts Tagged 'energy vibration'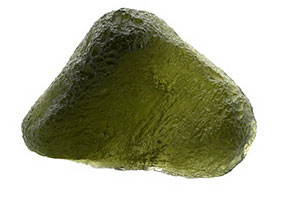 I love my crystals. I have many of them. I recently acquired one that I have been wanting for a very long time: Moldavite. I have heard many wonderful things about this crystal and so I just had to try it.
The only thing I didn't like about shopping for this new crystal was the cost. I went to a rock, gem and mineral show in my area recently and they had Moldavite for sale, but wanted the price of the Moon for it. After lots of meditation and prayer I received a vision during my quiet time and I knew exactly where to go: a metaphysical shop not too far from my home. There I found 6 grams worth of Moldavite for only $65! I feel I got a really good deal, considering most sellers were charging a lot more. Read the rest of this entry »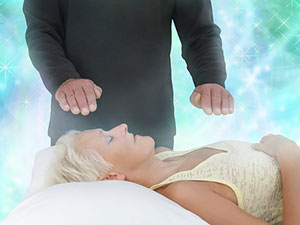 I am a huge fan of Reiki and I encourage everyone to become attuned in Reiki. An attunement permanently opens your crown, third eye, throat, and heart chakras, so that you will be able to channel Reiki to yourself and others. The crown chakra and third eye chakra are both key to opening up and connecting with angels and spiritual masters. Especially anyone desiring to take their intuitive abilities to the next level should seriously consider a Reiki attunement.
There are many amazing healers who offer Reiki attunements, but when you are searching for someone reputable be sure to make sure they have the necessary credentials. Pick someone you resonate with, who "feels" like they would be a good match.  Often your own guides or angels will steer you toward the perfect person who will be the perfect match. Read the rest of this entry »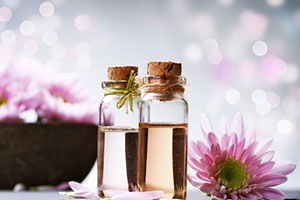 While all my friends got onto the essential oil bandwagon, I had for the most part resisted. These days I do use some oils in my magical work, but in terms of overall health and well-being I have remained a skeptic.
My "conversion" began when I started to visit the Mt. Shasta Lavender farm located about 40 minutes north of where I live. Lavender loves to grow in the rich volcanic soil of far Northern California. The farm, for the five weeks it is open to the public, is one of my favorite places to go. Over the last few years I have made it a point to purchase their extremely pure and potent essential oil, distilled right behind the gift shop. Read the rest of this entry »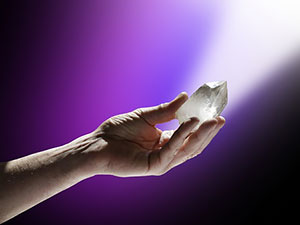 In my previous blogs I have discussed how to clear the energy from minerals and crystals, and also how to activate the matrix energy that exists within minerals and crystals. Now it's time to discuss practical use.
Crystal energy is subtle energy, and aligns itself with your intentions.  The best way to use crystals in your everyday life is to set an intention for the specific crystal you are using.
Setting intention when you are working with crystals is the most important step in using your crystals. Crystals can certainly aid us in discovery and assist us in bringing about change, but the reality is that if we remain unwilling to change in certain areas of our lives the crystals themselves will have little effect.
Here are three great ways to set your intention: Read the rest of this entry »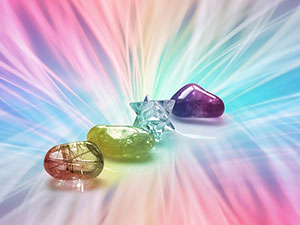 Crystals hold energy, so when you first get a crystal it is best to cleanse them before use. This does not mean that the vibrational energy within the crystal is not valuable without cleansing, but I have found that cleansing my crystals regularly brings out the best quality of experience in crystal therapy.
Below are three methods of cleansing crystals. There are several different methods for cleansing, these are just three common methods and by no means a complete list of cleansing routines. It is best to find the method that works most effectively for you.
One thing to remember about crystals is they respond to intention. They can certainly aid us in discovery and assist us in bringing about change, but the reality is that if we remain unwilling to change in certain areas of our lives the crystals themselves will have little effect. It is important with all healing practices that you take a holistic approach, and adopt methods that assist you in many ways. Crystal energy is often subtle, but when someone aligns his or her intention to it through action it can create wonderful results. Read the rest of this entry »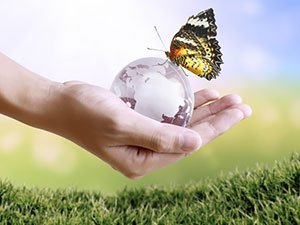 When we truly open our eyes to the wonderful world around us, what we see is the amount of abundance available to us. There is an endless supply of good things, too plentiful to list, and we are welcome to partake in all that is here. Many of us understand this and live in harmony with all that is provided. Some of us do not.
I am not sure where satisfaction ends and greed takes over? My guess would be that it is connected to a spiritual lack. When we feel complete in ourselves, there is no need to try and control or own everything on the outside. Why would we feel a need to possess it all, when there is so much here for all of us and joy emanates from the sharing?
Spiritual fulfillment comes from the inside only. It  arrives when we have a feeling of love that radiates totally from what is within and is rarely connected to what comes from outside of us. Read the rest of this entry »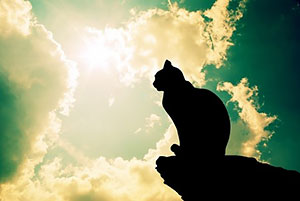 Everyone enjoys companionship in some way, shape or form. One of my favorite sources is the domestic cat. I believe those of us who are "owned by cats" will live longer than those who live without at least one cat in their life.
Think of their versatility: home defense against small varmints, free earthquake alarm, lap warming, purr therapy, and so much more. However, the main reason why I love my two cats so much is their silent gift of unconditional love. Cats are very ritualistic. They tend to come to you when you need them the most. It's almost like they can feel your energy, they just sense when you need a friend, and without a thought, they are there, to comfort, heal and love. When I go to bed every night, my cat always jumps up and sleeps near my head. Faithfully every night. Read the rest of this entry »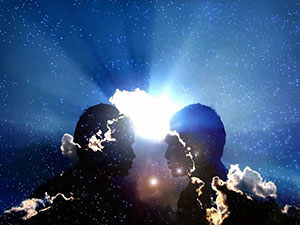 Channeled from The Collective by Sharon Michelle.
Q. Tell me about the Twin Flames and the purple light?
A. As Earth moves further into the Photon Belt, people are waking up. Because they are beginning to wake up, it will be easier now for them to find the romantic partner souls they are meant to be with at this time. They are beginning to manifest more of what they have been needing, so relationships will start coming together more. It will be easier to see clearly what one needs to do.
People will start gravitating to what and who they need in their lives. This will include places as many will decide to move to far-away places even though they have been happy where they have been for many years. As they change so do their desires, their dreams, and their motivations. The period coming will be known as a time of change. We are nearly there. Read the rest of this entry »