Posts Tagged 'energy vibration'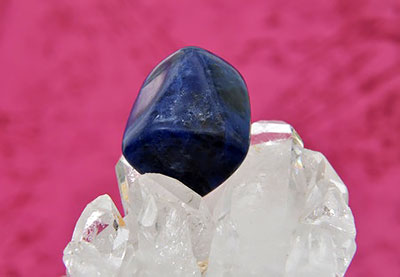 Connecting with angels can be a beautiful way of connecting with Spirit. Crystal therapy can be used to help you connect with these higher vibrational beings.
Angels are an extension of our source, and are loving, light beings that can help us in our everyday life. They are ministers of the Divine, and bring with them Divine energy and healing energy.
There are different classes of angels, including guardian angels, archangels, and the ministry of angels. When first connecting with angels, it is best to start with your guardian angel. Our guardian angel is a more familiar energy, since it is the angel that has been with you from birth. Your guardian angel has a mandate to follow you through your entire life experience. Read the rest of this entry »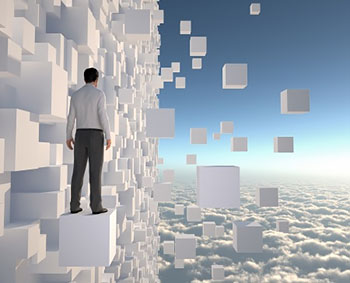 Quantum physics deals with the behavior of matter and energy on a minuscule scale – the scale of atoms and subatomic particles. Atoms are tiny force fields described as waves and research has shown that atoms can spread out to be in more than one place at one time.
In the quantum world, common sense is violated and has no place. On the quantum level atoms become fuzzy and erratic.  Particles appear and disappear at random. Nothing is certain.  In other words, atoms are like people – they are hard to predict with absolute certainty.
We are basically light and information – patterns of energy.  At the quantum level there are infinite amounts of energy in a very, very small amount of time. The energy cannot be observed, so you don't know what it is. It's a place where miracles happen and all the possibilities come together. For example, if the atom were the size of a marble, and an electron the width of a hair, they would be two miles apart. Read the rest of this entry »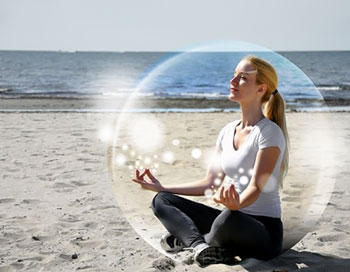 I have been getting a lot of calls lately from clients feeling drained by people around them. These energy vampires can be found in their working environment, and among friends or family. In turn, what affects them energetically, also affects their pets.
Only yesterday, I was driving one of our local veterinarians back to her practice in town. I had brought her out to our place in the country to check our latest rescue dog; he is still too nervous to get into the car. She then started telling me, with no prompting from me, how her customers are draining her. She feels that her animal patients are profoundly affected by their owners' moods. The vet said she takes a few days off intermittently to recharge her batteries – not from the work she loves, but from the pet owners! Read the rest of this entry »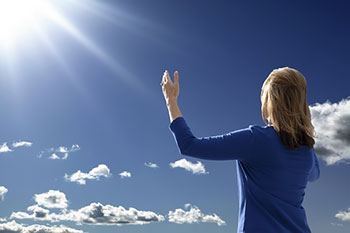 Our bodies contain endless potential for energy: physical, mental, electrical, psychic. Much like the sun itself, we are constantly providing energy. Yet, many of us feel drained and exhausted? If we learn to tap into our natural channels, this doesn't have to be so.
Like the power of our brains, we may only be using a small fraction of our personal energies. The best way to get started is a program of meditation or prayer to discover where our strongest energies lie. These are to be found in our psychic centers, or chakras. As you begin your journey, you'll notice stronger feelings in one or more of your seven spiritual centers: crown, eyes, throat, heart, chest, spleen, and root. It may be a slightly prickly sensation, like static electricity, or a growing warmth, or a feeling, or a pleasant coolness. Read the rest of this entry »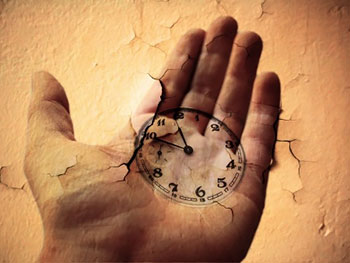 Albert Einstein concluded in his later years that past, present and future all exist simultaneously. This statement is hypothetical, but worth a little contemplation.
The concept referred to as "block time" or the Block Universe Theory describes space-time as an unchanging four-dimensional "block", as opposed to viewing the world as a three-dimensional space modulated by the passage of time.
What it means is that the past and the future do not exist. They are only concepts used to describe the real, isolated, and changing present. This means that future events are "already here", and that there is no objective flow of time. Read the rest of this entry »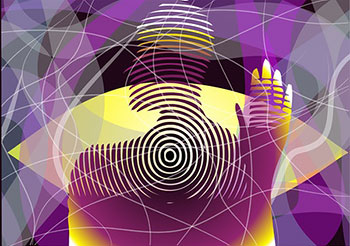 We are all vibrant beings made of energy. And so much more is always going on than we are aware of in our current state of consciousness – one of these things being energy chords. I was guided to spell energy cords with an "h" as chords, so the concept of vibration would resonate with you as you read this.
As beings made of light and energy, we communicate much faster and clearer through unseen phenomena like telepathy and energy chords. These chords can convey positive or negative energy, emotions, sensations, and so forth. It just depends on the person, the situation and the experience. Some chords can be as thin as a hair, and carry a quick burst of energy, while others are as thick as a tree trunk, carrying lots of varied emotions and energy. These thick chords would have grown over time. Read the rest of this entry »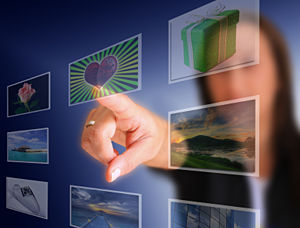 We have all read those inspiring quotes about finding your passion, and living your best life doing what you love. It is however sometimes not that easy for all of us to really know what we are meant to do. This is where psychic readings can be useful. An intuitive can often tell right away what a person would be good at or what would make them happy.
Life can become cluttered with negative emotions, such as worry, tension, fear, depression and anxiety. Sometimes it can be chemical, something hormonal, and sometimes it can be because we are going against the grain and stuck in lives we dislike and jobs we don't enjoy. It creates dis-ease and makes us feel like our life is a cup half – void of joy.
One way to find your passion is to write down the things you enjoy. What makes you happy? What makes you feel like your vibration is heightened? What resonates with you in this world? Really think about what you would love to do to help people, because that could reveal your life meaning, joy, and purpose. Read the rest of this entry »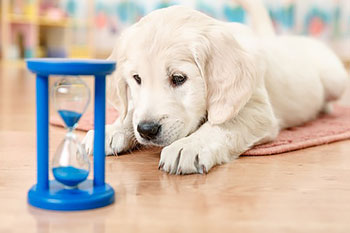 Recently a little miracle came into my life that reminded me of the importance of simplicity, unconditional love, and most of all patience.
Often we feel like we are being pushed or pulled in so many directions in our lives. We are moving so fast, it's hard to find time to just relax, or take time for the sacred, simple things in life. When this happens with me, I know I have to regroup, take some down time, and return to my simple but meaningful rituals and practices.
I am a nature girl, a bit of a mermaid, and an animal lover. I look to these traits to ground and bring me back to center. My husband recently went out to purchase a Boston Fern that I wanted, and came back with a little dog – an English labrador that he found at the fruit stand near our home. Read the rest of this entry »