Posts Tagged 'energy vibration'
An autodidact, Stephen is skilled at teaching himself complex tasks, a talent which greatly aided his occult learning. At the age of four, he taught himself to read and went on to give accurate readings to his family. His talents were even documented in the local newspaper! By the age of five, young Stephen had written his first short story, which he proudly holds onto today. Earlier, that same year, he received enlightenment, of sorts, regarding the mysteries of identity and the unconscious. He was able to grasp the rudiments of reincarnation, and the gift of dream interpretation soon followed. This was a mystical period for him that left an indelible mark on his life. Read the rest of this entry »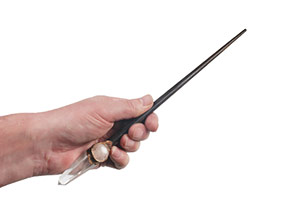 I like to envision my wand as an energy tool which harnesses and directs good intention, as a means of bringing about change in myself, another person, a pet, or a situation.
I use my wand mainly to project healing energy onto a person who happens to be in a healing session with me, or I use it remotely, using a photo or an item belonging to the recipient of the healing. With the help of my wand, I project healing to shift blocks, or to heal wounds; even to work on pulling out pain or negativity. When I do a healing session, which involves pulling out any negativity, I ensure any negative energy is transmuted by asking for help from my spirit helpers. Then I also offer a prayer for the violet flame to transmute that negative energy, and finally, on cleaning the wand itself. Read the rest of this entry »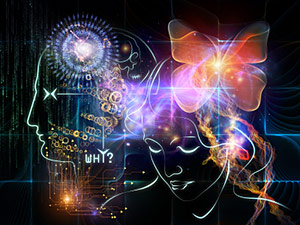 When psychic does a reading we often pick up on more than one energy, because our spirit guides work in many directions at the same time. Sometimes all these energies can sometimes make a psychic reading very complex.
For example, in a reading I may pick up on the energy of three people at the same time – all of them associated with the situation in a different way. The first person may be a female who is very shy. She has a crush on someone and she is very nervous around this person. She is scared and nervous about talking to this man. She had been on dates before in the past and she had been hurt a lot, so it is hard for her to start a conversation.
When I shift to the man's energy I might sense that his energy level is very calm and he had a good day, and he was relaxing. So, now I am dealing with two types of energy levels – one at peace and the other very nervous. Read the rest of this entry »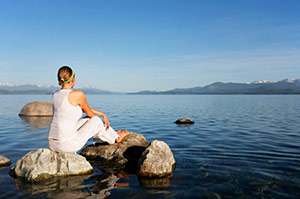 My clients are always asking me how it is I'm always so positive and upbeat every time they call for a psychic reading. They always tell me how it has a way of rubbing off on them. I love hearing this! I know I have the gift to heal energetically.
Do you experience a sense of lack in your life, or the presence of negative energy, or maybe you recently experienced the loss of a loved one? If there is anything that you may be dealing with that is causing dis-ease in your life, then this series of blogs are just what you need. I invite you to take my Heaven On Earth Solitude Challenge. Try it for the next week or so, or until my next blog in this series, about the benefits of solitude, gets posted. You can then, at that time, compare some of the benefits you gained in your own life with those that I have experienced in mine. Read the rest of this entry »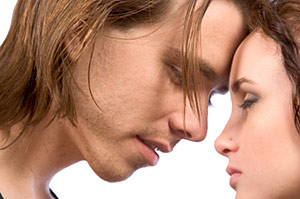 Have you ever felt so good that not even the most negative person you encounter can ruin your day? That is the type of energy you need to envelope yourself in to be a magnet for attracting love and all that is positive into your life.
I have known some very sad individuals, who constantly get nowhere in life because they seem to be perpetually negative and assuming the worst. Whatever they look at or hear, they always put a negative spin on it – whatever it may be.
These negative people are to me a type of 'energy vampire.' They try to bring you down to their level so that they can feel better. If you are protected, however, you can remain in balance and alignment spiritually and emotionally. You can empower yourself on all levels, so that you essentially have an invisible, but very powerful shield of protection around you. This way you can deflect their negative energy. It goes right back to the sender, or the one who is trying to drop their 'poison' on you. It renders harmless their 'psychic attack' by way of their pessimistic words, harmful thoughts and negative energy. Read the rest of this entry »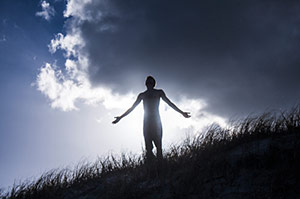 Lately I have been noticing that there has been a whole lot of intense energy going around. This usually happens in the spring, when everyone comes out of hibernation and gets out and lives life to the fullest. But this energy is much stronger and more positive than I have felt in a long time.
From what I can make of it, this sudden influx of energy is going to bring good to all of us. I see us getting most of our US troops out of harm's way within the next two years and our government actually making some positive choices for the people. I see that these changes will be enforced by the people. This will not be a violent matter, but an intellectual one – like a chess match instead of a war. Read the rest of this entry »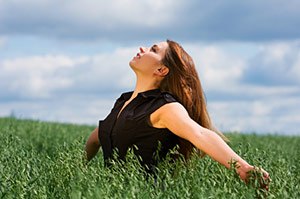 Every human being has powerful magic inside of them, and part of my job is to teach people how to use that energy. I understand that "magic" is somewhat of a loaded word, so let me re-frame it for you. Jesus called if faith and told us that with a small amount of faith we can move mountains. Buddha called it thought manifestation and explained that our conscious thought produces our reality.
How we focus our energy will eventually manifest in one way or another in our lives. One thing that concerns people with this kind of talk is the idea of darkness or evil. Darkness does exist, but I believe that it exists only as a catalyst to increase our vibrational frequency if we are ready to do so. Read the rest of this entry »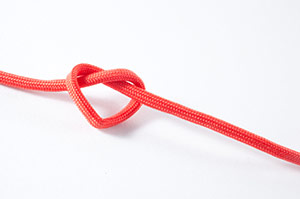 A karmic connection, whether to a person or a pet, is a bond that has been there for lifetime upon lifetime. Because we are linked to another soul also somewhere on the astral, a karmic bond doesn't simply sever when we physically detach from an individual in this world. Invisible tubular type cords connect us to various people and animals throughout many dimensions and incarnations.
I believe that those we have loved, whether girlfriend, boyfriend, or spouse, not to mention certain more challenging family members, even work associates, can fall into this category of being karmically linked to us. Because the bond is actually linking us on the astral plane, it isn't always straightforward to cut. Read the rest of this entry »