Posts Tagged 'energy vibration'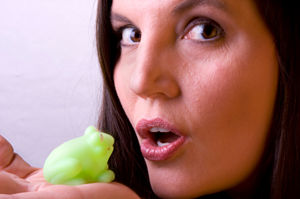 How does one 'manifest' your perfect mate using the Universal Law of Attraction? What does it take? How do you do it?
I recommend writing down at least 100 qualities you are seeking in your ideal life partner.
December 31st, 2005 I unexpectedly found myself alone on a New Years Eve. I had just ended a five-year second marriage. I was now also without my new fiance, who had proposed marriage to me less than four days previously, but has dumped me on that New Years Eve. I honestly thought at that point that I would either be getting back together with him, or move on to yet another relationship within the next two to three months. I was sad and disappointed, but I wasn't worried about the future. After all, I am a smart, attractive, successfull and desirable woman, not true? Read the rest of this entry »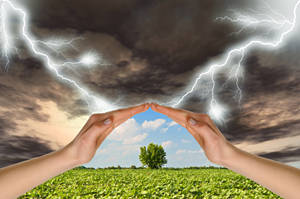 Shielding is an important aspect of being psychic, and one of the toughest skills to master for psychics who are just learning to use their abilities.
To be able to read people the psychic has to be open to the flow of spiritual energy. As we become more intuitive, and more aware, the need to block unwanted energy, or keep energy from becoming intrusive, grows stronger.
Some psychics are able to turn it on and off at will.  Others, myself included, can have a difficult time protecting themselves from psychic intrusion, and must therefore prepare themselves by 'shielding'.  There are several ways to shield yourself, and all of them are effective, but there are pros and cons to each of them. Read the rest of this entry »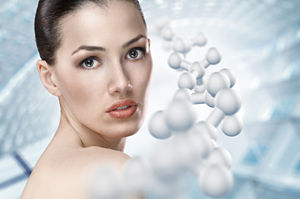 Working as a reader on PsychicAccess.com, I get a lot of questions about Spiritual Awakening. Is it real, and how do you know if you are experiencing it yourself?
There are a few different lists of ascension symptoms floating around the Internet, so it is no easy task to know which is more accurate or reliable.
In my opinion Karen Bishop's list is the best. She wrote that "we all experience our spiritual development in our own unique way. For some of us the changes occur slowly; for others a series of events can trigger sudden growth. We do not all share the same symptoms or changes". I therefore can't account for all of the symptoms, but I am going to share some of the experiences I've personally had as a psychic. I am not listing these things in any particular order, as I can't remember what I noticed happening first. Read the rest of this entry »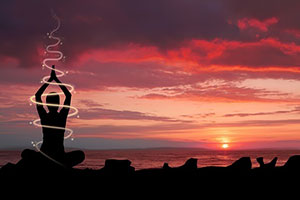 Lightworkers are exposed to all types of energy coming at them from a variety of sources. So, when using any type of divination tool, remember that you are opening an energy vortex to which there are no filters attached. This vortex, or if you prefer, a 'tear in the lining' of our realm, is open for anything or anyone from another dimension to come through.
Pull in your protection, whatever that may be, before using any type of divination tool, including Tarot cards, Ouija Boards or Crystal balls, to name a few. Do not think for a second that if you are a Lightworker it means you have automatic, full-time,  100% protection in all you do. Read the rest of this entry »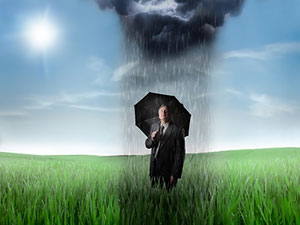 Channeled from my Spirit Guides:
"Knowing that all thoughts could manifest in the form of *negative energy, and knowing that all energy that you produce remains somehow connected to yourself, you should consider carefully whether you are able to deal with the consequences of that negative energy. This applies even when you sent such thoughts out towards others, such as when you are irritable or annoyed with others, or trying to trip others up in some way.
There are several spiritual traditions and belief systems that acknowledge what is called the "three by three rule" – where anything that you send out to others is returned to you at three times the intensity. This rule is based on the fact that energy, when it is returned to its source, has usually been re-routed.  At the point where it has been returned, it collects further energy, which increases the power as such. Read the rest of this entry »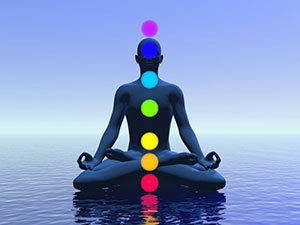 The fifth chakra, or Vishuddhi is located at the neck. It is symbolized by a silver crescent within a white circle, with 16 pale blue, or turquoise petals. The animal totem of the fifth chakra is the white elephant. The musical note that resonates with this chakra is "G".  It is considered the communication chakra and its color is blue.
The fifth chakra rules the shoulders (with the fourth chakra), as well as the neck, throat, vocal chords and esophagus. The corresponding gland is the thyroid. Foods to stimulate the fifth chakra include blueberries and water. Physically, Vishuddhi governs communication, emotionally it governs independence, mentally it governs fluent thought, and spiritually it governs a sense of security. Read the rest of this entry »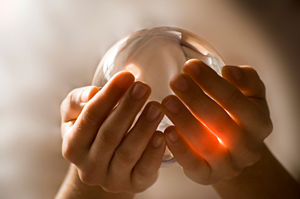 There are three primary styles of psychic reading, which have a different approach to the energy and momentum. There is no one style that is better than the other, however a client will likely gain more value from one style over the other depending on their personality and needs.
Which reading style is best for you? If you want to see the possibilities for your future, you will likely gain more value from an inspirational reader. To understand how underlining energy, and specifically emotional connections are influencing a situation a lot of value can come from a compassionate reader. If you desire to provide little investment into a situation, but still want to know the outcome, the straightforward reader is likely the right choice. Read the rest of this entry »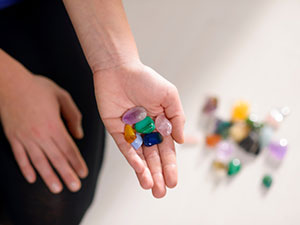 Crystal healing is one of the many alternative healing modalities that are focused on helping the body heal itself through energetic support, clearing, balancing, and strengthening.
Crystals are made up on the same minerals as our bodies. Crystals and semi-precious stones each carry a unique vibration, or energetic signature, that allows each type of stone to affect our energy field or aura in specific ways.
Stones or crystals do not work to restore or cure illnesses but rather work on the energetic body, in order to restore imbalances there that manifest as physical, mental, or emotional illness. Placing a certain stone on the body may help to clear energetic knots, or decrystalize blockages. Or it may help to clear negative energy, and balance and strengthen the chakras. Read the rest of this entry »