Posts Tagged 'energy vibration'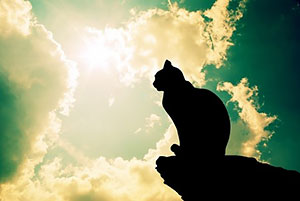 Everyone enjoys companionship in some way, shape or form. One of my favorite sources is the domestic cat. I believe those of us who are "owned by cats" will live longer than those who live without at least one cat in their life.
Think of their versatility: home defense against small varmints, free earthquake alarm, lap warming, purr therapy, and so much more. However, the main reason why I love my two cats so much is their silent gift of unconditional love. Cats are very ritualistic. They tend to come to you when you need them the most. It's almost like they can feel your energy, they just sense when you need a friend, and without a thought, they are there, to comfort, heal and love. When I go to bed every night, my cat always jumps up and sleeps near my head. Faithfully every night. Read the rest of this entry »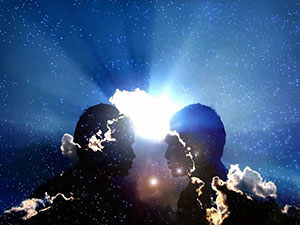 Channeled from The Collective by Sharon Michelle.
Q. Tell me about the Twin Flames and the purple light?
A. As Earth moves further into the Photon Belt, people are waking up. Because they are beginning to wake up, it will be easier now for them to find the romantic partner souls they are meant to be with at this time. They are beginning to manifest more of what they have been needing, so relationships will start coming together more. It will be easier to see clearly what one needs to do.
People will start gravitating to what and who they need in their lives. This will include places as many will decide to move to far-away places even though they have been happy where they have been for many years. As they change so do their desires, their dreams, and their motivations. The period coming will be known as a time of change. We are nearly there. Read the rest of this entry »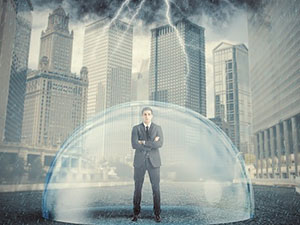 Some of us do all we can to maintain healthy bodies and a healthy attitude. We work hard to create a peaceful living environment and we put a happy face on when we go to work, despite the fact that we have may have to work around negative people who tend to bring us down, or lower our vibration.
Fortunately there are several ways in which you can protect yourself from psychic vampires, energy thieves and people who radiate negative, angry energy:
Prayer and Meditation
Quiet your mind and you find that inner place of calm. Embrace the sheer quietness within and ask God to protect you from all negativity. Ask for God's white light of protection to blanket and protect you. I believe in the power of prayer as I have seen it work miracles for myself and my clients over the years. Read the rest of this entry »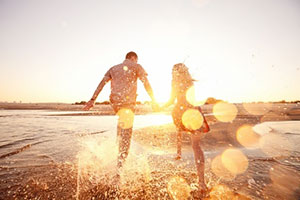 Many psychic readings I do focus on romance and relationships.  Over the years I have noticed certain recurring messages that Spirit often provides about intimate relationships and our love lives. These common messages tend to come out in relationship readings, because Spirit is dedicated to the growth and evolution of every individual and every relationship.
This list of messages is by no means a concise collection of spiritual recommendations concerning intimate relationships, but I truly believe that every person who seeks fulfillment in their love life can benefit from these strategies. I have benefited from these messages myself in my personal life. Read the rest of this entry »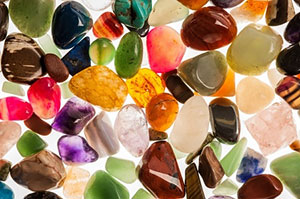 Is your life prosperous? And no, it does not refer solely to how much money your have. Prosperity is certainly related to money, however I do not believe that money alone represents prosperity.
I have been doing intuitive readings for many years, and some of my regular clients are some of the wealthiest people in the country. Yet, many of them suffer broken relationships, heartache, and face other life struggles. Even though their money is in order, they are lacking in many other areas of their lives. So, it is my conviction that the true definition for prosperity is not just money, but rather a feeling of fulfillment in all areas of life. Read the rest of this entry »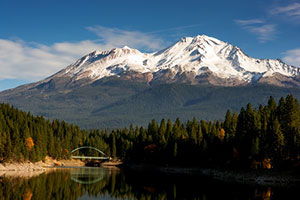 For many years I have heard friends tell me that they were "called" to a certain place by spirit. Most of the time it is a power place like Sedona in Arizona, Machu Picchu, the Pyramids of Egypt, or intentional spiritual communities like Findhorn in Scotland.
In the past, I would smile politely and wonder if they were truly being called by spirit, or were they just being swept up in New Age energy. Now I know that this can and does happen, because it has happened to me.
About four years ago, I went on a road trip to Eastern Washington to visit the Enlightened Contact with Extraterrestrial Intelligence (ECETI) ranch. Owned by James Gilliland, ECETI sits at the foot of Mount Baker and hosts a natural vortex on the land. On any given evening, visitors are treated to unidentified flying object (UFO) sightings (and sometimes landings) in the field outside the main house. Those who are spiritually sensitive may also interact with a species of Feline Aliens that serve as Gilliland's teachers. Read the rest of this entry »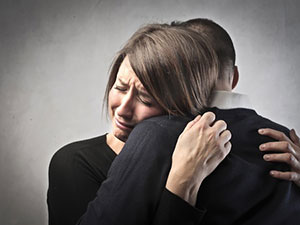 Long ago, I yearned for a deeper life, a full life, a sane life. And the door opened. It led me within. Now, I long for a deep wound to be healed, and again I feel the door opening. I am prepared for the changes that come each time the door opens, and welcome them with profound gratitude.
Last year had been a particularly difficult time for me. So much grief! All part of the process, of course. Yet, I was wondering when I would get back into the universal flow? When would the spiritual things I need for my Journey manifest?
Suddenly, "voila"! Sheer magic arrived in the form of three different humans from totally different walks of life that resonate with me so perfectly that I'm totally grateful for the grief. Now I can see the perfection in the stunning beauty of the sum of it. Read the rest of this entry »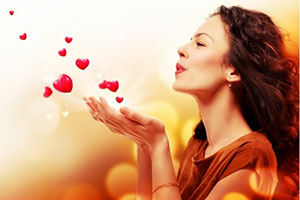 Many of the readings I do for clients are about relationships and this is particularly high priority for many around Valentine's Day. In this article I would like to discuss common messages that Spirit provides about intimate relationships and love life. These common messages tend to come out in relationship readings, because Spirit is dedicated to the growth and evolution of every individual and every relationship.
These messages are in no particular order, and are by no means a concise list of spiritual recommendations concerning intimate relationships. I truly believe that every person who seeks fulfillment in their love life can benefit from these strategies, as I too have benefited from these messages that have been channeled by Spirit for my clients. Read the rest of this entry »