Posts Tagged 'energy vibration'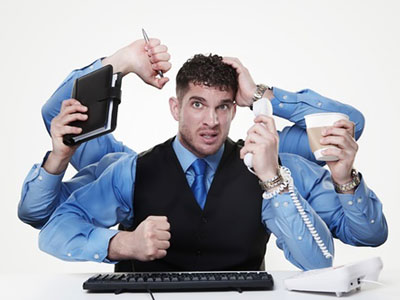 The fear of missing out, or FOMO, can cause a constant obsession with anything, and everything – whether it's work, the news, or social media. And it can burn us out – physically, mentally and emotionally. It can actually compromise our adrenals, stress us out, scatter us mentally, and emotionally cause sadness, or even depression. We were not designed to live this way.
If we don't unplug, take timeouts during our day, have an entire day of restoring ourselves, or actually take a vacation to unplug, we lose perspective of the great mystery that is life. We also sacrifice our freedom.
The most important spiritual benefit of taking time out is that our intuition becomes sharper. We don't miss out on the messages our Guides, Angels, our Loved Ones on the other side, and the Divine may have for us. Yes, we have asked for their help, but for them it's like t getting a busy signal on a phone line. They can't get their message through to us. Read the rest of this entry »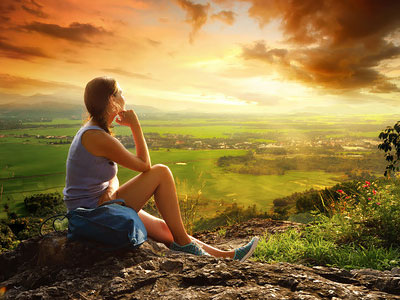 The Beach Boys hit song Good Vibrations is more than just a catchy title. Our bodies and minds are constantly engaged in "pickin' up good vibrations." We are all composed of energy manifesting as matter, as are our environments. At a very basic level it is the interaction of atoms and molecules, and our behaviors have a lot to do with those interactions.
The unfortunate truth is, we're also surrounded by negative influences. Stress, poor diet and nutrition, and lack of exposure to a natural environment are common in the busy, urban world many of us now live in. Literally, they are everywhere we turn, and it can be overwhelming.
Often we treat these symptoms with even more harmful solutions, such as artificial medicines, negative thinking, alcohol or narcotics, or non-wholesome foods. It's a vicious cycle. However, there is a way to escape and break free. Read the rest of this entry »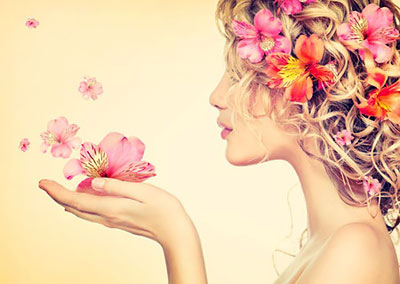 If you were to enter my garden in England, one of the first things your eyes may be drawn to is a gorgeous hanging basket full of purple petunias. I put it there for several reasons, and not just to gaze upon its beauty. No, it hangs where it hangs because of how it makes me feel.
Flowers are metaphysically powerful and can assist you in obtaining emotional and spiritual well-being. My purple petunias make me feel motivated and brimming with wellness. Okay, this may seem like a bold statement, but flowers truly are magical in that they can help enhance your productivity, overall happiness, soothe any sensitivity in your life and help to motivate you at the same time. And yes, they can do this for you by just looking at them. Read the rest of this entry »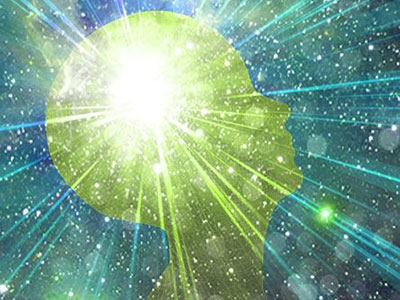 Meditation is vital in developing your psychic abilities, as it develops your ability to switch your brainwave states while remaining fully conscious. Frequent meditation specifically helps you achieve and sustain an alpha brainwave state where psychic information comes easier than in the normal waking state of beta.
The theta brainwave state is where most of us fall asleep, but some experienced meditators can achieve this state and still remain aware. This is the state that a lot of mediums are in when they communicate with the dead. I saw an episode of The Dr. Oz Show where he had Teresa Caputo, the "Long Island Medium" hooked up to a machine that measured brain waves (messing up her hair in the name of science) as she read for the audience. She was in a theta brain wave state while she got the messages.
I don't bill myself as a medium, but I have had some remarkably clear messages from spirit as I was beginning to fall asleep, in that in-between sleep and awake state. Lately, I have been working on extending that state of mind as I wake up, to stay in that theta state as long as I can and see what information I can receive. Read the rest of this entry »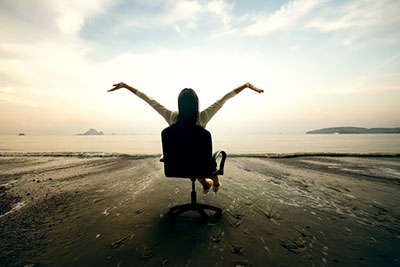 We come into this earthly existence to complete a task. This involves doing a job of some sort, which can be as basic as raising a family, establishing a corporation, or simply working in the fast food industry.
Some of us are extremely fortunate to know early on where our energy is best suited and how to meet our passion. Others may struggle for some time, until they find their own individual niche. But there are also those who never feel they have found their life purpose. Some do not even know what that seeking is all about.
Whichever way we go about it, all of these scenarios are all part of our unique spiritual paths and even though it may seem as if we are floundering at times, and wavering on our soul's journey, this is still all part of the plan. Read the rest of this entry »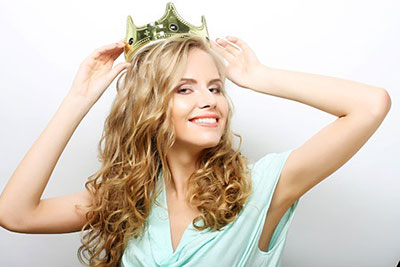 Wayne Dyer once said, "Our intention creates our reality." Before you start your day, remember that your intention is fundamental.
Furthermore, confidence is key to whatever you may intend for your day. When we have that confidence, we are more likely to be able to attract those intentions to us more easily. We are able to feel what we want, become deliberate creators and allow what we desire to come into our lives.
When I remember to start with intention and a prayer of asking how can I serve today, my day goes way better and I can stay in a place of feeling centered and calm. I am then able to receive the blessings and abundance that comes with the day. Read the rest of this entry »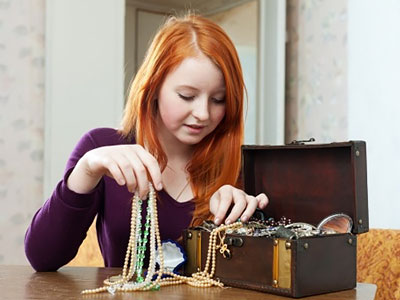 The vintage or retro trend is more popular than ever and has more people buying used clothing and household items, as well as antiques. But one does not usually think about the metaphysical energies that may be attached these old clothes, jewelry and pieces of furniture.
Believe it or not, ghosts sometimes do follow a beloved object purchased from an estate sale. A flea market or thrift store may be selling objects that carry the negative energy of bad relationships. Pawn shops may have beautiful jewelry for sale, but you may unknowingly pick up the grief associated with having to sell a beloved object.
Jewelry is especially problematic, and even gifts can carry negative energies. It does not matter if the jewelry was physically cleaned before you purchase it. One should spiritually cleanse every object that is second hand, to keep negative energies out of your energetic space. You can also 'charge' jewelry to help you with things you want to accomplish, for protection, or to attract good energies. Read the rest of this entry »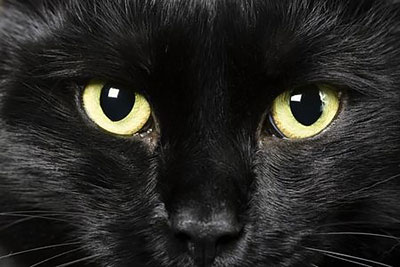 When I think of the word love I think of my two cats. I have two cats and love them dearly. Most of the people I know also own cats, but we all seem to agree that we don't really own our cats… our cats own us. We also agree that our lives are better, sweeter and more peaceful with our sweet precious cats. I feel a home isn't truly a home unless there is a cat that dwells in it.
Cats are highly intuitive and very sensitive. They sense energy and can pick up on static electricity, ultrasonic sounds and changes in vibration. The cats I have lived with over the years always informed me in their own unique way of impending earthquakes, or some form of extreme weather that was approaching. Read the rest of this entry »