Posts Tagged 'energy vibration'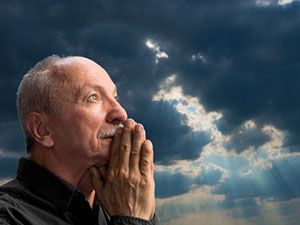 Prayer is a loaded word.  It has become "religified" and it's easy to imagine some smug church lady engaged in the practice.  In my experience, prayer is a Universal Law. We get what we pray for, both spiritually and on a secular basis. It is the Path of Least Resistance, and nature abhors a vacuum. If we get it right, it always works. We get what we pray for.
The downside of getting what we pray for requires carefully choosing what we pray for. Time and time again, throughout history, this choosing has required generations of cleanup. The cleanup is not often successful, because we have not been willing to understand the hindrance of ulterior motives and hidden agendas. Spirit knows all, and there is nothing truly hidden. Read the rest of this entry »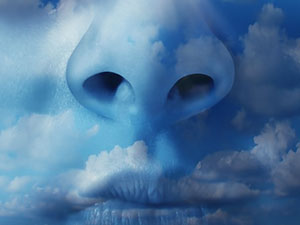 Distinctive smells have long been associated with a variety of paranormal and psychic phenomena. Many mediums specifically rely on their ability to 'smell spirit' in order to validate loved ones who have crossed over, or to identify the presence of spiritual entities.
Some psychics also use smell to gain insight into events of the past, present and future. This unusual ability is known as the extra-sensory ability or psychic gift of clairolfaction. Other interchangeable terms used to identify this 'clair sense' is clairosmesis, clairalience, clairessence and clairscent. They all refer to the same psychic ability, namely 'clear smelling'.
Clairolfaction is a form of extra-sensory perception (ESP) that enables the gifted person to receive psychic or paranormal information by means of 'psychic smelling'. It is, however, important to note that a person with this ability does not smell any real odors or fragrances.
Psychics with this extra-sensory gift are able to 'smell' beyond the normal range of the smelling sense. There is no physical source for such a smell, and other people in the room would usually not smell anything, unless they are also gifted. Read the rest of this entry »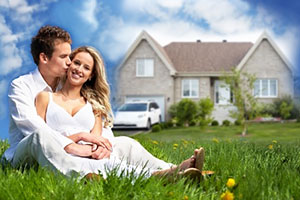 I recently ran into my good friend Susie, whom I had not seen in a while. After exchanging the usual pleasantries, Susie told me how she was not so happy with her present circumstances, especially since she had paid a substantial fee to attend a course on how to manifest success in particular areas of her life.
The course promoted the use of a vision board. The idea was to focus on what her actual desire was and then create a visual of this intention. For example, if she wanted a new home she was to cut out a picture from a magazine that closely resembled the home she would like to own, and then she had to place that on her vision board. The same would be true if she wanted a new car. If it was a new relationship she was seeking, she could cut out a picture of a happy-looking couple and add it to her dream board. Read the rest of this entry »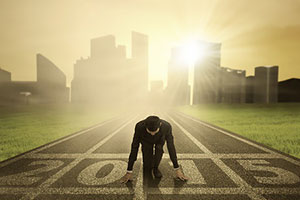 We are almost ready to close out 2014 and bring in the new energy for 2015. The year 2014 was a 7 World Year in Numerology. It's theme was about doing our spiritual work. It was about being focused even with the challenges that came our way and seeing the gifts in those challenges.
Sometimes we found ourselves in those liminal spaces, defined by Dr. Joan Borysenko as "the place between no longer and not yet." But that's a point of reinvention, the fertile place, a place of curiosity where we can move forward when we look at any of the blocks that held us back from our past, and working on letting them go, releasing. Take time now to celebrate the small and big joys and accomplishments and look at the gifts in our lessons. Read the rest of this entry »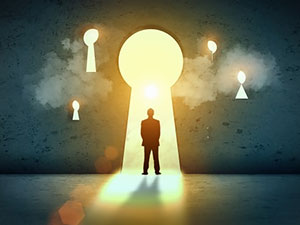 Channeled by Sharon Michelle from "The Collective."
Q: What can you tell me regarding the use of past life regression? Is it a valid tool?

"Yes, this is a tremendous tool for all of you to utilize, and one that can release you from your remaining karma and clear all the blocks that are keeping you from your important missions.
Utilize this tool. Heal yourselves. Free yourselves from the cycle of karma. This will enable you to use all your energies in performing your life's mission. By freeing yourselves in this way, you can then follow through with aligning yourselves with your Higher Purpose, and actually be able to accomplish your mission. Read the rest of this entry »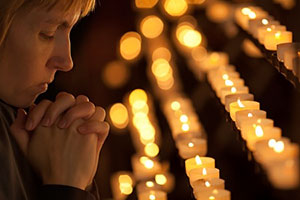 I go to church. My reasons for participating in organized religion evolved over the 49 years of my lifetime. But mainly, the reason I go to church is because it makes me feel great!
Growing up I went to church because my parents made me go. Now I'm happy to say that I've passed down that tradition to my own children. Yes, I am forcing them, sometimes dragging them out the door, while listening to their pleas and complaints. "But why do I have to go?" or "It's so boring!" or the most popular argument, "I'm tired…"
There's something to be said for consistency. I believe even though consciously I didn't want to go to church as a child, just like my own children, attending church set the foundation subconsciously of long-lasting faith. An enduring faith that has gotten me through some really, really tough times in my life. Read the rest of this entry »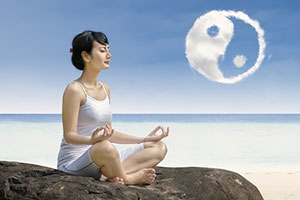 In modern society we are all about mantras like "just do it" and "no fear." We worship Yang energy – the energy of doing-ness. Yet, the power of the flow and wisdom of psychic guidance is the opposite: don't just do something, sit there!
We have come to neglect the Yin energy in our lives – the energy of being-ness. We are afraid that if we hold still we are quitting, resigning, giving up, procrastinating.
Have you ever tried to get through to a friend who will just not shut up? That is how it is for our Spirit Guides, the Higher Self, Yoda, Jesus, The Force, Source, God, the Divine – whatever your belief. When we don't hold still and shut up, nothing else can come in to guide us. We are then at the mercy of our crazy human mind with its puny imagination and its self-absorbed ego, which is limited by the imagined boundaries typical of earth plane thinking. Read the rest of this entry »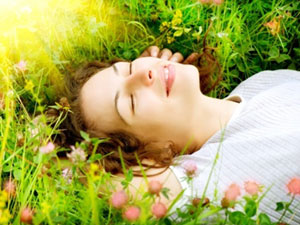 We are living in a fast-paced world where we feel we must do many things every day, hardly having much time to just be. To just stop. To think. To just be.
Instead of embracing the fact that we are a human beings, we are in this day and age more focused on being humans doing. We get caught in up in the web of life, with its chaos and drama. And we get frustrated and feel so rushed. There is no time to truly do the things we want to do; to spend time doing the things that matter the most. So, with this blog, I ask that after you are finished reading this you take a moment to just sit for 15 minutes and simply do nothing. Meditate. Just think about nothing and if thoughts come in, ask yourself: is this thought helping me to get in alignment with my true self? Am I in touch with the higher self that allows happiness to be a part of my space and life? Read the rest of this entry »