Posts Tagged 'energy vibration'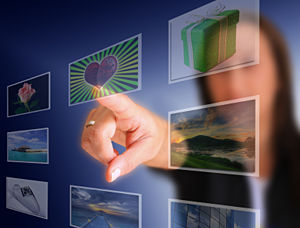 We have all read those inspiring quotes about finding your passion, and living your best life doing what you love. It is however sometimes not that easy for all of us to really know what we are meant to do. This is where psychic readings can be useful. An intuitive can often tell right away what a person would be good at or what would make them happy.
Life can become cluttered with negative emotions, such as worry, tension, fear, depression and anxiety. Sometimes it can be chemical, something hormonal, and sometimes it can be because we are going against the grain and stuck in lives we dislike and jobs we don't enjoy. It creates dis-ease and makes us feel like our life is a cup half – void of joy.
One way to find your passion is to write down the things you enjoy. What makes you happy? What makes you feel like your vibration is heightened? What resonates with you in this world? Really think about what you would love to do to help people, because that could reveal your life meaning, joy, and purpose. Read the rest of this entry »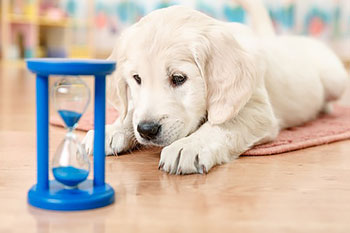 Recently a little miracle came into my life that reminded me of the importance of simplicity, unconditional love, and most of all patience.
Often we feel like we are being pushed or pulled in so many directions in our lives. We are moving so fast, it's hard to find time to just relax, or take time for the sacred, simple things in life. When this happens with me, I know I have to regroup, take some down time, and return to my simple but meaningful rituals and practices.
I am a nature girl, a bit of a mermaid, and an animal lover. I look to these traits to ground and bring me back to center. My husband recently went out to purchase a Boston Fern that I wanted, and came back with a little dog – an English labrador that he found at the fruit stand near our home. Read the rest of this entry »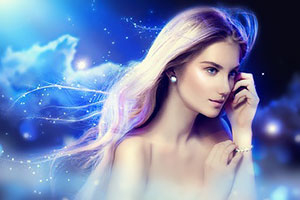 I can tell you that there is life after death, but you may not believe me. I wouldn't expect you to believe me, unless you have had an experience like several of the ones I have had over the years.
I can also tell you I believed in the Afterlife long before I had my first experience. I believed so much that I really was never scared of it. It runs in the family. My Hungarian grandfather often liked to try and connect with the Other Side himself. Before his passing I invited him to come to me after he passed; I would readily welcome the visitation. Read the rest of this entry »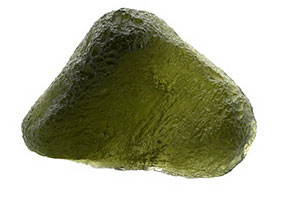 I love my crystals. I have many of them. I recently acquired one that I have been wanting for a very long time: Moldavite. I have heard many wonderful things about this crystal and so I just had to try it.
The only thing I didn't like about shopping for this new crystal was the cost. I went to a rock, gem and mineral show in my area recently and they had Moldavite for sale, but wanted the price of the Moon for it. After lots of meditation and prayer I received a vision during my quiet time and I knew exactly where to go: a metaphysical shop not too far from my home. There I found 6 grams worth of Moldavite for only $65! I feel I got a really good deal, considering most sellers were charging a lot more. Read the rest of this entry »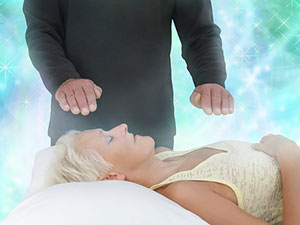 I am a huge fan of Reiki and I encourage everyone to become attuned in Reiki. An attunement permanently opens your crown, third eye, throat, and heart chakras, so that you will be able to channel Reiki to yourself and others. The crown chakra and third eye chakra are both key to opening up and connecting with angels and spiritual masters. Especially anyone desiring to take their intuitive abilities to the next level should seriously consider a Reiki attunement.
There are many amazing healers who offer Reiki attunements, but when you are searching for someone reputable be sure to make sure they have the necessary credentials. Pick someone you resonate with, who "feels" like they would be a good match.  Often your own guides or angels will steer you toward the perfect person who will be the perfect match. Read the rest of this entry »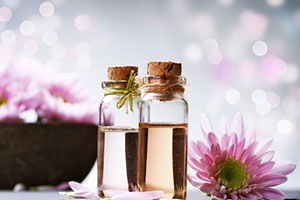 While all my friends got onto the essential oil bandwagon, I had for the most part resisted. These days I do use some oils in my magical work, but in terms of overall health and well-being I have remained a skeptic.
My "conversion" began when I started to visit the Mt. Shasta Lavender farm located about 40 minutes north of where I live. Lavender loves to grow in the rich volcanic soil of far Northern California. The farm, for the five weeks it is open to the public, is one of my favorite places to go. Over the last few years I have made it a point to purchase their extremely pure and potent essential oil, distilled right behind the gift shop. Read the rest of this entry »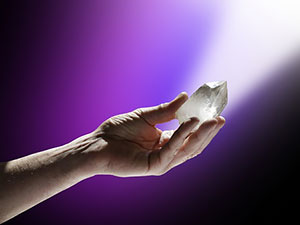 In my previous blogs I have discussed how to clear the energy from minerals and crystals, and also how to activate the matrix energy that exists within minerals and crystals. Now it's time to discuss practical use.
Crystal energy is subtle energy, and aligns itself with your intentions.  The best way to use crystals in your everyday life is to set an intention for the specific crystal you are using.
Setting intention when you are working with crystals is the most important step in using your crystals. Crystals can certainly aid us in discovery and assist us in bringing about change, but the reality is that if we remain unwilling to change in certain areas of our lives the crystals themselves will have little effect.
Here are three great ways to set your intention: Read the rest of this entry »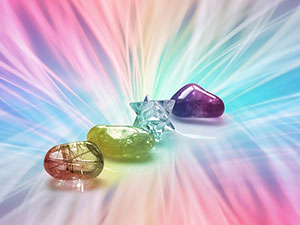 Crystals hold energy, so when you first get a crystal it is best to cleanse them before use. This does not mean that the vibrational energy within the crystal is not valuable without cleansing, but I have found that cleansing my crystals regularly brings out the best quality of experience in crystal therapy.
Below are three methods of cleansing crystals. There are several different methods for cleansing, these are just three common methods and by no means a complete list of cleansing routines. It is best to find the method that works most effectively for you.
One thing to remember about crystals is they respond to intention. They can certainly aid us in discovery and assist us in bringing about change, but the reality is that if we remain unwilling to change in certain areas of our lives the crystals themselves will have little effect. It is important with all healing practices that you take a holistic approach, and adopt methods that assist you in many ways. Crystal energy is often subtle, but when someone aligns his or her intention to it through action it can create wonderful results. Read the rest of this entry »