Posts Tagged 'energy signature'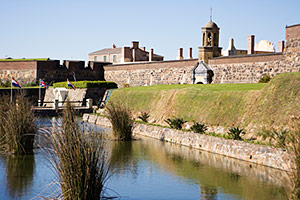 I've lived in South Africa for most of my life, and the Castle of Good Hope is a well known landmark and monument in Cape Town, our "Mother City." But I never had the chance to visit and see it for myself, up until about a month ago. The experience was an amazing one. It was a full tour of the castle and the various museums and galleries inside, including the dungeon, holding cells, and underground storage rooms.
The Castle of Good Hope is South Africa's oldest building dating back to 1666. The fortress took 13 years to build and contained living quarters, a church, bakery, workshops, and prison cells. It was built because the Dutch trading company who occupied the Cape at the time feared an attack from the British. Today the castle operates as a museum, visited by thousands of local and international tourists every year. Read the rest of this entry »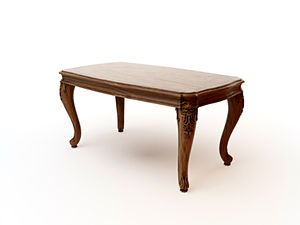 When I met my wife and we started to date, I had a hard time to open up to her to tell her I do psychic readings.
Ironically, there was a psychic lady who lived about four miles down the road who told her she was going to meet someone who lives nearby, that he also does psychic readings and that we were going to get married. She told her several other things too. She said this man you will meet went to the same high school, you have a past work connection with his family and he will one day help your sister in a time of need.
A year after we got married, we discovered that my wife used to work for my cousin Charley and that her brother is the supervisor at the same workplace. So, later that night I called  my cousin and he confirmed all of it for us. Read the rest of this entry »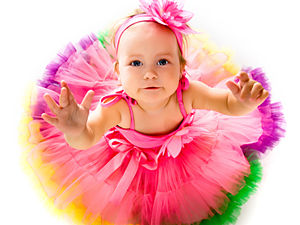 What was that tiny light? As I told a student of mine many years ago, "Your infant is seeing what you cannot. Babies are closer to God than adults."
My student, Alison, had called me years before, because her first-born son, Jeffery, had died. The doctors called it a natural abortion, but they already knew he was a boy. Therefore, to her he was her son, whom she named Jeffery. After that incident, the doctors advised her, "You will not be able to have children."
Sharing her grief with her father one day at work, as they were employed in the same office, a co-worker, who had a fundamentalist faith, overhead them. She immediately offered her unsolicited opinion to Alison, "You had bad thoughts and killed your baby. God is punishing you by not allowing you to ever be a mother!" Read the rest of this entry »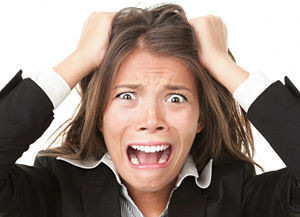 I have noticed that when a client calls me in an agitated state, their questions and fears will dominate the reading. In fact, I will actually pick up on the questions they are about to ask! This is not the same as 'a bad energy' but simply my picking up on their frantic, frustrated or anxious feelings during a psychic reading.
So please be aware of this when you call, and please calm and steady yourself for the reading.
I pick up on someone else's empathic imprint,  but to some extent it is based on our mutual connection. I need you to be calm and centered. If you are angry with your partner, I will not be able to pick up all of the gentler and more caring connection to your partner. It is my opinion that your partner's readability of thoughts can sometimes be subtly influenced (improved ) by our letting go of angry energy. Read the rest of this entry »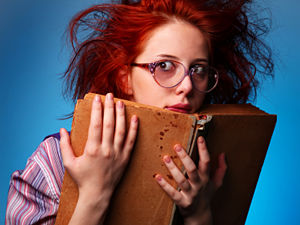 "I don't believe in ghosts, it's all nonsense!" These are the first words I heard when I walked into the room. I felt myself taking a deep breath, in preparation for the usual 'here-we-go-again' discussion.
I'm the first to say we all have our own belief systems, so whatever you find peace with, more power to you. Yet, I find myself, at times, in defense mode. There is never any real need for it and I have come to terms with the probability that I become defensive because of my own past experiences.
I usually listen, without interrupting their rant in regards to fraudulent psychics, false prophets, fake paranormal videos, and other nonsense to keep people in ignorance and fear. In the same sentence they will often add, "but there was this one time". This is when my ears perk up! Read the rest of this entry »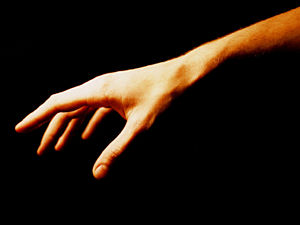 Have you ever hugged someone and immediately became uncomfortable? Have you been introduced to someone new, shook their hand and felt your skin crawl? Have you held an antique and suddenly felt warm, comforted and happy? Any of these signs can be your natural intuition, but it also could be something more.
Psychometry is the process of obtaining extra sensory information or impressions from touching a person or an object. The term psychometry comes from the Greek words psyche (soul) and metron (measure) meaning measuring of the soul. Psychometry is sometimes confused with the field of Psychometrics, which is a technique of psychological measurement that aims to measure and assess human personality traits, abilities, and attitudes. Read the rest of this entry »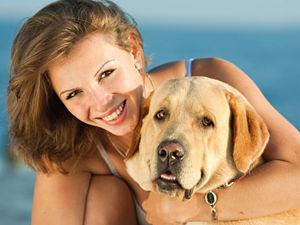 It is energy, not words that we share with dogs. Before I even knew that I was distracted, one look at Tsagi, a wolf-Queensland Heeler mix, would make me realize that I was not well-grounded. Dogs feel our energy so much better than we do.
Tsagi died Christmas Day 2012, but he is still here with me. Even though he was not my dog, I was a part of his life. He lived in the apartment attached to my home. In fact, he slept over my head in the upstairs apartment, which is on the second floor over my bedroom. I can still hear him at night moving about on the floor to get his bed 'just right' before drifting off to sleep. I can still feel him watching the front gate of the ranch from the patio on that second floor. Read the rest of this entry »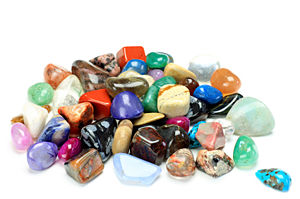 I am sure you have heard before that you should follow your intuition when choosing crystals. Always go for the stones that stand out from the crowd. This could be the crystal that sparkles and shines the most for you, shouts and waves at you, or virtually leaps off the shelf at you.
Buy the crystals and stones that really catch your eye, because those crystals share a kindred energy with you. They will help you in unexpected and amazing ways. And this is absolutely true!
But, what about the crystals you don't like? What about the crystals that really turn you off? These special stones are the ones that you really need to take a second look at. These are the ones that will truly help you on the deepest level. Read the rest of this entry »