Posts Tagged 'energy signature'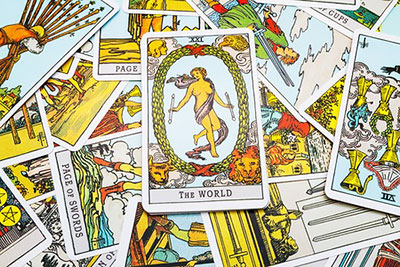 I started working with the Tarot when I was 14 years old. I read the metaphysical books of the time and wanted to explore my budding intuition. One afternoon at a bookstore, I was drawn to the Rider-Waite Tarot deck – I felt an instant pull to it in particular!
I wasn't going to the bookstore that day to buy Tarot cards, but once I did I couldn't put the mysterious deck of cards out of my mind. Once opened, I studied the deck for weeks on end, and I thoroughly enjoyed it. I soon read the cards for others.
The first time I was doing a card spread for myself, my mother walked into my bedroom and told me that my great grandmother also read the cards, as well as tea leaves. It was if she wasn't surprised her daughter would be interested in reading the cards, yet she didn't encourage me either. Read the rest of this entry »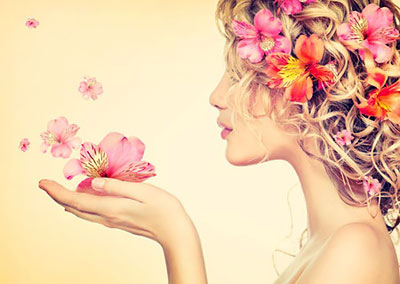 If you were to enter my garden in England, one of the first things your eyes may be drawn to is a gorgeous hanging basket full of purple petunias. I put it there for several reasons, and not just to gaze upon its beauty. No, it hangs where it hangs because of how it makes me feel.
Flowers are metaphysically powerful and can assist you in obtaining emotional and spiritual well-being. My purple petunias make me feel motivated and brimming with wellness. Okay, this may seem like a bold statement, but flowers truly are magical in that they can help enhance your productivity, overall happiness, soothe any sensitivity in your life and help to motivate you at the same time. And yes, they can do this for you by just looking at them. Read the rest of this entry »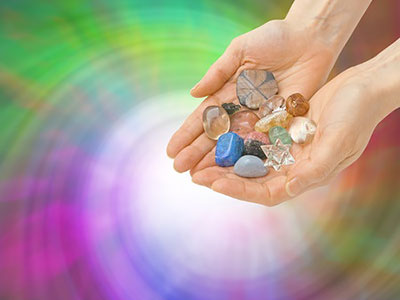 Crystals and gemstones, as well as metals, are mostly worn as ornaments – for beauty, fashion and status. Some wear them for the purpose of mystery, symbolism, or psychism. But on a deeper level, they are spiritual allies which, along with our intent, and focus, help to protect and heal our body, mind and spirit.
Diamond engagement rings is a great example. It is said that one must never buy a diamond for oneself. Diamonds are a protective stone, bringing luck, happiness, wealth, and protection against adversity. Buying a diamond for the self, has a negative effect on the wearer. Precious and semi-precious stones and crystals should be chosen with care.
One popular way to become familiar with working with them is to wear your birthstone. Birthstones correspond metaphysically with a person's astrological sign, the birth month, the planet that rules the zodiac sign, and the angels and spirits that correspond with that planet. It is no wonder then that wearing a birthstone enhances the life of the wearer, causing the spirit to resonate at a higher level. This helps a person to achieve the highest attributes inherent in the horoscope, and protects against adversity. Read the rest of this entry »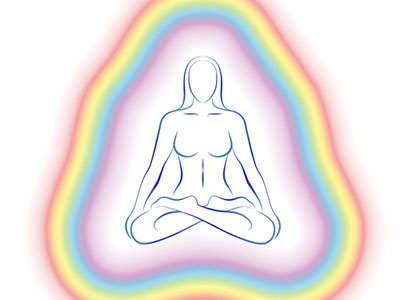 While sorting through some papers today, I came across a Kirlian photograph of myself taken at a psychic fayre in London some twenty years ago. It highlighted the blue and green in my aura at the time.
The aura is basically a design of our soul's spectrum, encompassing the energies of our physical, mental, and spiritual experiences. Each individual aura is very unique, just like our fingerprints. Our auras change constantly, depending on our physical, mental, emotional or spiritual state at a given time. The green and blue shades in my energy field shown on that photograph depicted the healing energy and psychic energy I was expressing at that point in time.
The intensity of the colors around individuals, as well as the colors themselves vary considerably from person to person, which is hardly surprising considering how the aura represents our essential character, as well as years of accumulated experiences on a physical, mental, emotional and spiritual level. It can even be indicative of our potential going forward. I learned that our true spirit essence makes up our auras, and that they encompass all of our karma from previous lifetimes, as well as our goals and aspirations for this lifetime. Read the rest of this entry »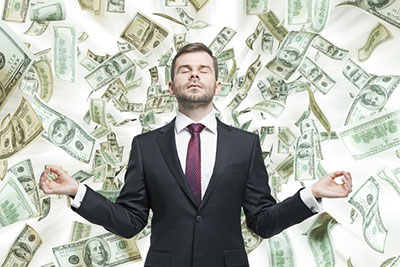 In the past couple of weeks, I had to deal with major financial expenses related to our property. We have to move across the country, and we are having issues with the house. Then there were also the added costs of a vehicle that needed urgent repairs. This was not a lot of money, but it came up at the same time as the property issue, and the costs of our move.
To add insult to injury, my beautiful little kitty knocked over a cup of water onto my computer yesterday… and fried my motherboard! I found out later that my extended warrantee had just expired, and the repair costs were not really worth it, considering that the technology was a few years old. So, I had to purchase a new computer for work. Read the rest of this entry »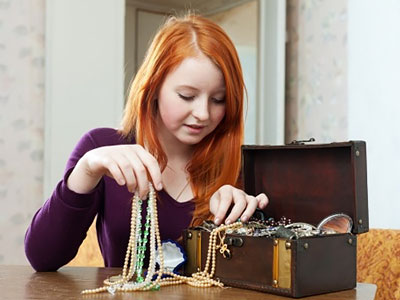 The vintage or retro trend is more popular than ever and has more people buying used clothing and household items, as well as antiques. But one does not usually think about the metaphysical energies that may be attached these old clothes, jewelry and pieces of furniture.
Believe it or not, ghosts sometimes do follow a beloved object purchased from an estate sale. A flea market or thrift store may be selling objects that carry the negative energy of bad relationships. Pawn shops may have beautiful jewelry for sale, but you may unknowingly pick up the grief associated with having to sell a beloved object.
Jewelry is especially problematic, and even gifts can carry negative energies. It does not matter if the jewelry was physically cleaned before you purchase it. One should spiritually cleanse every object that is second hand, to keep negative energies out of your energetic space. You can also 'charge' jewelry to help you with things you want to accomplish, for protection, or to attract good energies. Read the rest of this entry »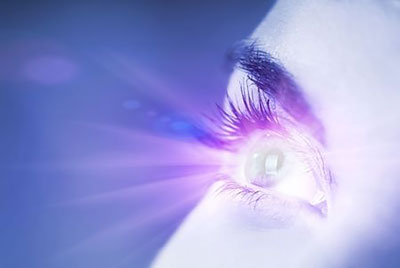 When I do psychic readings by phone, clients sometimes ask if they should give me their birth date. But I don't need to know their birthday to know anything about them, because I am able to uncover information using my psychic abilities.
Firstly, I often 'feel energy' moments before my client even calls. I begin to sense how they may be feeling seconds before the phone rings. I am clairsentient (empathic) and I feel negative or positive energy around people. I have an ability to sense if the person has toxic people around them, who are energetically draining them. I can feel what is hindering them. I would then share ways how they can get rid of any dis-ease, or toxic and energetically draining energy from their lives. Read the rest of this entry »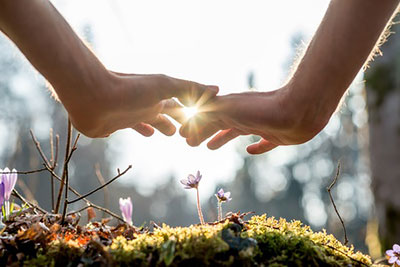 Psychometry is a method of divination in which the psychic or medium reads the energy vibration of objects and divining from it visions or impressions associated with the object. These impressions are individual to the psychometrist or clairtangent psychic, who may either see, feel, hear, or taste according to their own psychic gift.
Often when a psychic is consulted in a missing person's case a piece of clothing or personal belonging of the person is presented to them. This often proves helpful in the investigation. Jewelry, especially those made of conducting metals like gold, silver or copper, are the easiest for the psychometrist to read, because it has been close to the wearer. Read the rest of this entry »